It feels like "The Bachelor Presents: Listen to Your Heart" has only just begun, but the finale is already here. You likely have A LOT of thoughts about how it will all end. And you're not alone.

We put together a panel of viewers to share their predictions for this Monday's episode and let's just say their opinions are as entertaining as the show itself.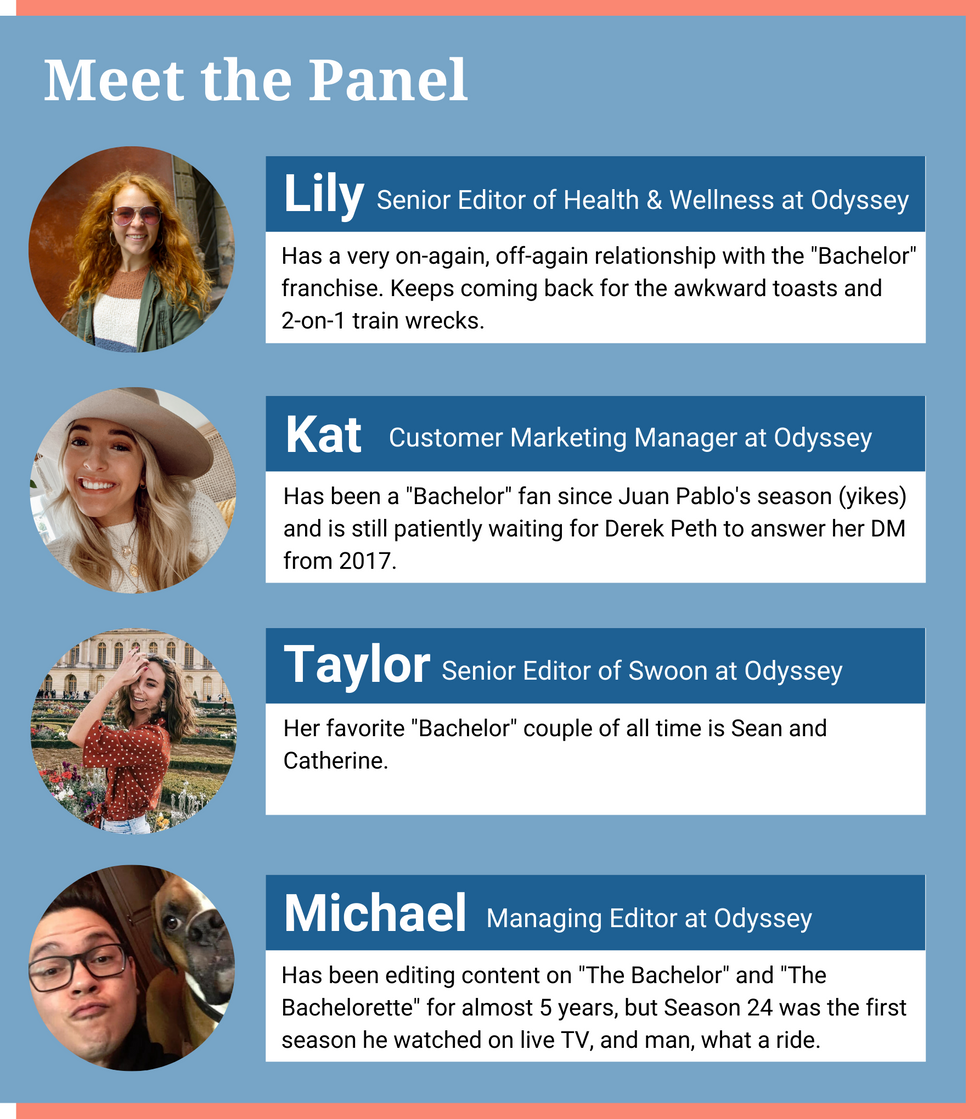 The Winner Takes It All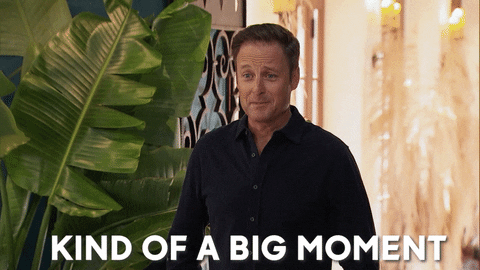 Which couple do you think will win?

Lil – I think (and hope) that Rudi and Matt will win. They just sound so good together and have those ups and downs that seem necessary for musicians' relationships.
Kat – OK, so I know Bri and Chris have made the most progress overall but I really hope Jamie and Trevor come in and win it all! Rooting for the underdogs.
Taylor – I have a feeling Bri and Chris will win because of their strong relationship.
Michael – I think Rudi and Matt are going to take it. I think Rudi has the best voice left in the show, and Matt is solid. The other couples have not impressed me in the same way musically. Romantically, it just feels like every couple has their good and bad, so I'm predicting the winner based on music.
Close But Not Quite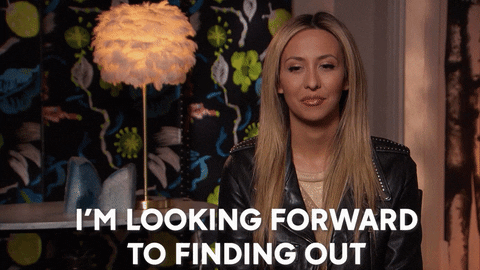 Who will come in second?

Lil – I think Bri and Chris will come in second place. They're so cute.
Kat – Like question one, I have a feeling that it will be Jamie and Trevor but I hope not!
Taylor – I'm thinking Rudi and Matt will come in second, even though they should win if it's based on musical talent.
Michael – Trevor and Jamie.
Looks Like We Made It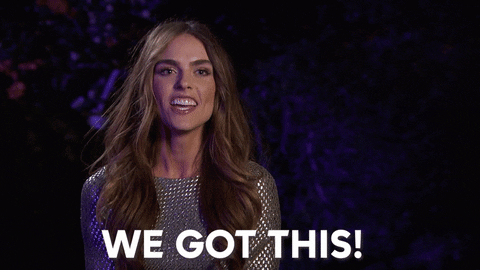 Which couples (if any) do you think are still together?

Lil – I think Bri and Chris are the only couple who may actually see their relationship through. They seem genuinely in love with one another (or as in love as people can be through my tv screen).
Kat – Bri and Chris for sure are still together. I think Rudi and Matt broke up right after filming this. I think it is a 50-50 shot that Trevor and Jamie are still together.
Taylor – Bri and Chris! They are the only couple I truly believe has a chance at a relationship outside of the show. I'm rooting for them.
Michael – I think Trevor and Jamie will still be together! Rudi and Matt might make it too, especially if they win. For some reason, I think Chris and Bri peaked too soon romantically, and they will not end up together for good.