If you listen to music all the time, you might be familiar with the struggle of it never being loud enough. Sometimes you just want to blast it and have a dance party with your friends, but your iPhone just doesn't get that loud. Speakers are expensive or sometimes you forget to bring it with you somewhere but what is a good party without loud music you can scream along with, without anyone actually hearing your voice?
You can make your own speaker quickly and with objects you probably already own! These speakers use the same objects, for the most part, so if you don't like one, you can easily try the other until you see which you like best. Feel free to decorate them how you'd like and make them your own!
These speakers are a major life hack, perfect to use when you just want a mini dance party in your room.
1. Solo Cup Speaker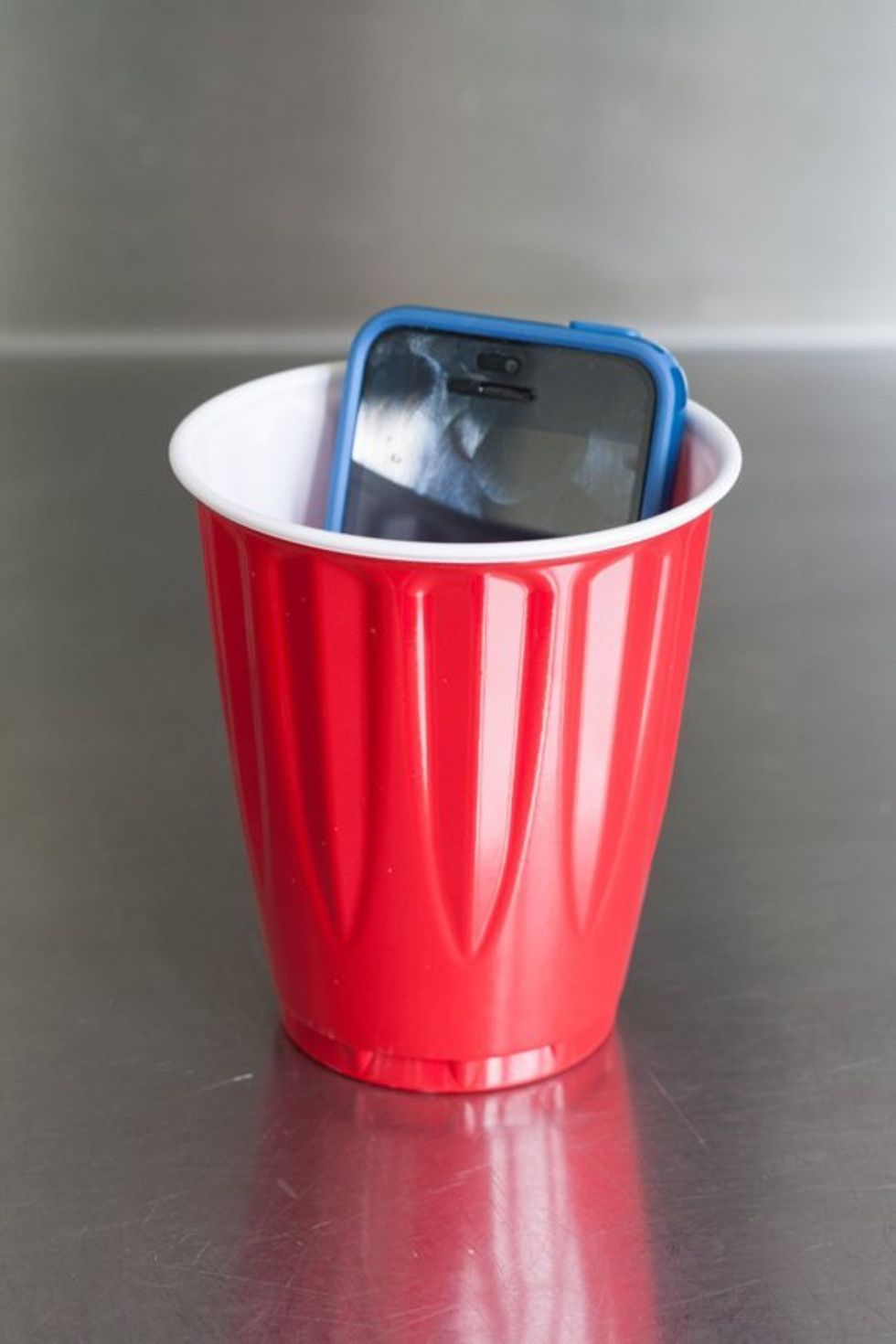 All you have to do is play your music and put your phone in a cup! It will not be super loud but you will definitely hear a difference.
2. Empty Soda Can and Toilet Paper Roll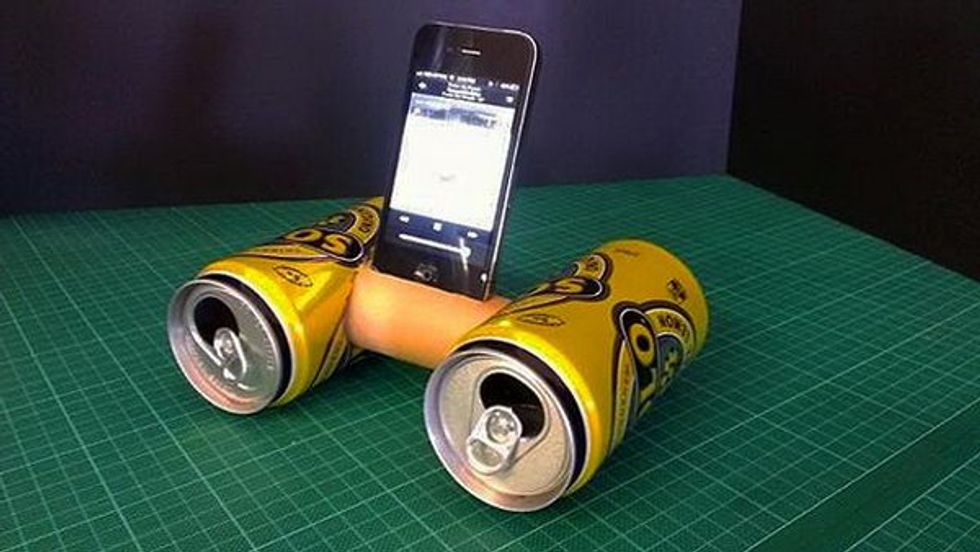 For this one, all you need are clean, empty soda cans and the cardboard from a toilet paper roll. All you need to do is cut a hole in the sides of two soda cans, big enough for the toilet paper roll to fit in. Cut a hole in the middle of the roll to stick your phone in. Lastly, secure the toilet paper roll between the two cans.
3. Cups and a Paper Towel Roll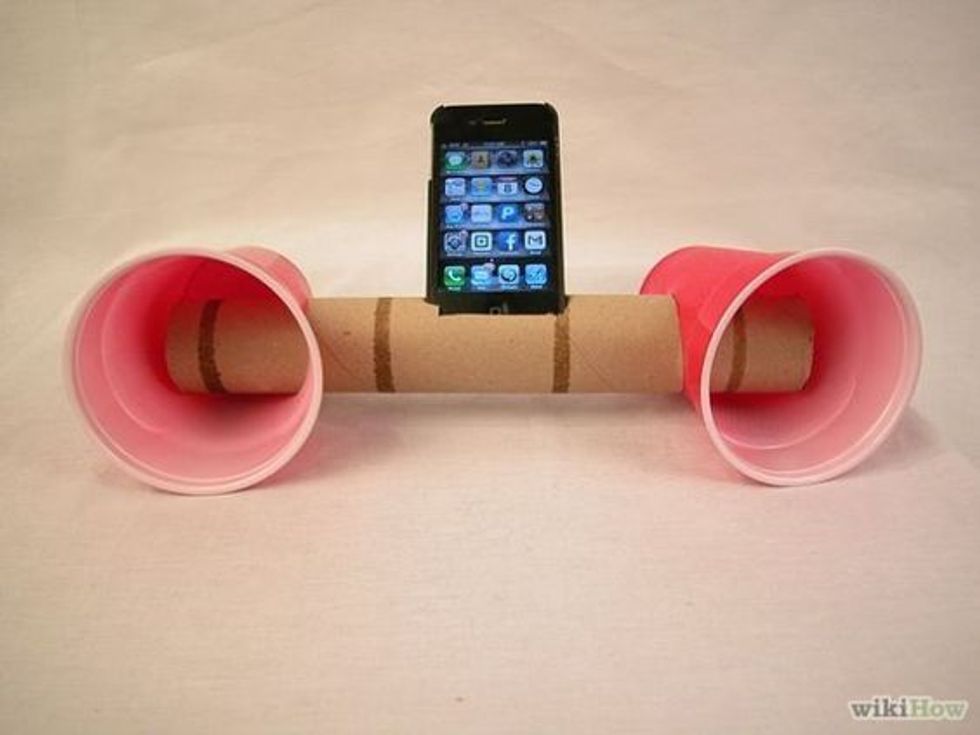 This speaker is very similar to the one above. You cut a hole on the side of each cup, and secure an empty paper towel roll between them. Once you have the hole for your phone in the paper towel roll, get ready to sing and dance the day away.
4. Empty Pringles Can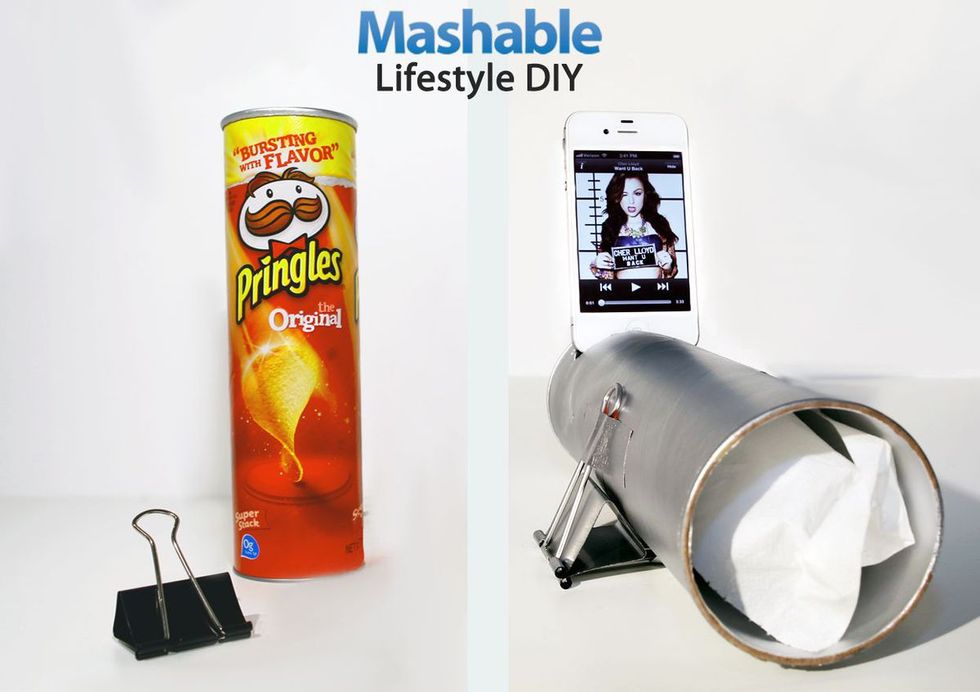 An excuse to finish a can of Pringles? Fine, I'll take it. Once you finish a can of Pringles, clean it out and stick about 14 inches of toilet paper inside. Tape a binder clip to each side so it stays up, cut a hole for your phone, and of course, play your music!
5. A Toilet Paper Roll

This one is super simple. All you have to do it cut a hole in a toilet paper roll to put your phone in and stick a tack on each side so it doesn't tip over.
So invite your friends over, create your perfect playlist, and enjoy these speaker hacks!