Part of the beautiful journey of life and growing up is the friendships you make along the way.
Some friends come and go, others stay a while, and no matter what they all have significant impacts on the person you become. From middle school through high school all the way into our college years, I am so lucky to have grown up with two incredible best friends by my side.
Maddie and Emma are so much who I am, and I'm so blessed to have them as best friends to take on all of life's adventures (and challenges) together.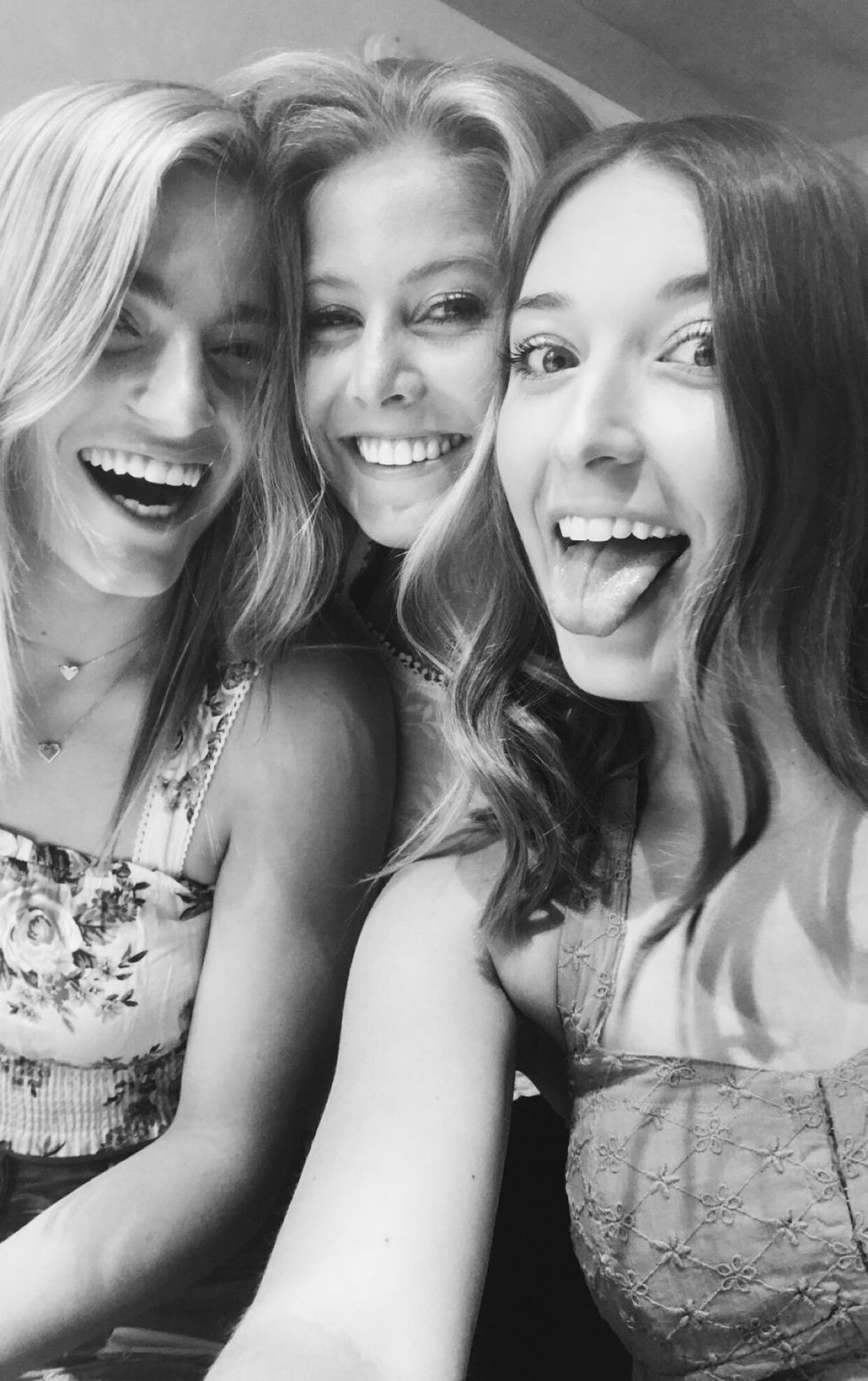 Taken just a few weeks ago, I love this picture of the three of us. Hey besties, you cute! Maddie Mueller
Moving around a lot when I was younger made having a lifelong best friend a long shot. I still keep in touch with a few people from every place I lived as a child, but I never had that common experience of going to the same school or living in the same city as a group of kids growing up. When my mom moved us back to Minnesota when I was in sixth grade, none of this mattered anymore. I was born in Minnesota and it immediately became my permanent home all over again.

I had been the new girl plenty of times. It was never easy but got harder the older I was, and the more established friend groups were. It was my first day at a new middle school in Minnesota when we moved back. In case you forgot, middle school sucked. Most would agree its one of the hardest time periods growing up and making friends right away was going to be crucial as the new girl.
So, on my first day, I was determined to make friends. Mrs. Arnold, our gym teacher, whom we still love and stay in touch with today, is to thank for the start of an incredible friendship. She introduced me to Maddie M. and asked her to share her gym locker with me, the new girl, who was also named Maddie M. (great common ground to start on – nice work Mrs. Arnold).
From here, the rest is history.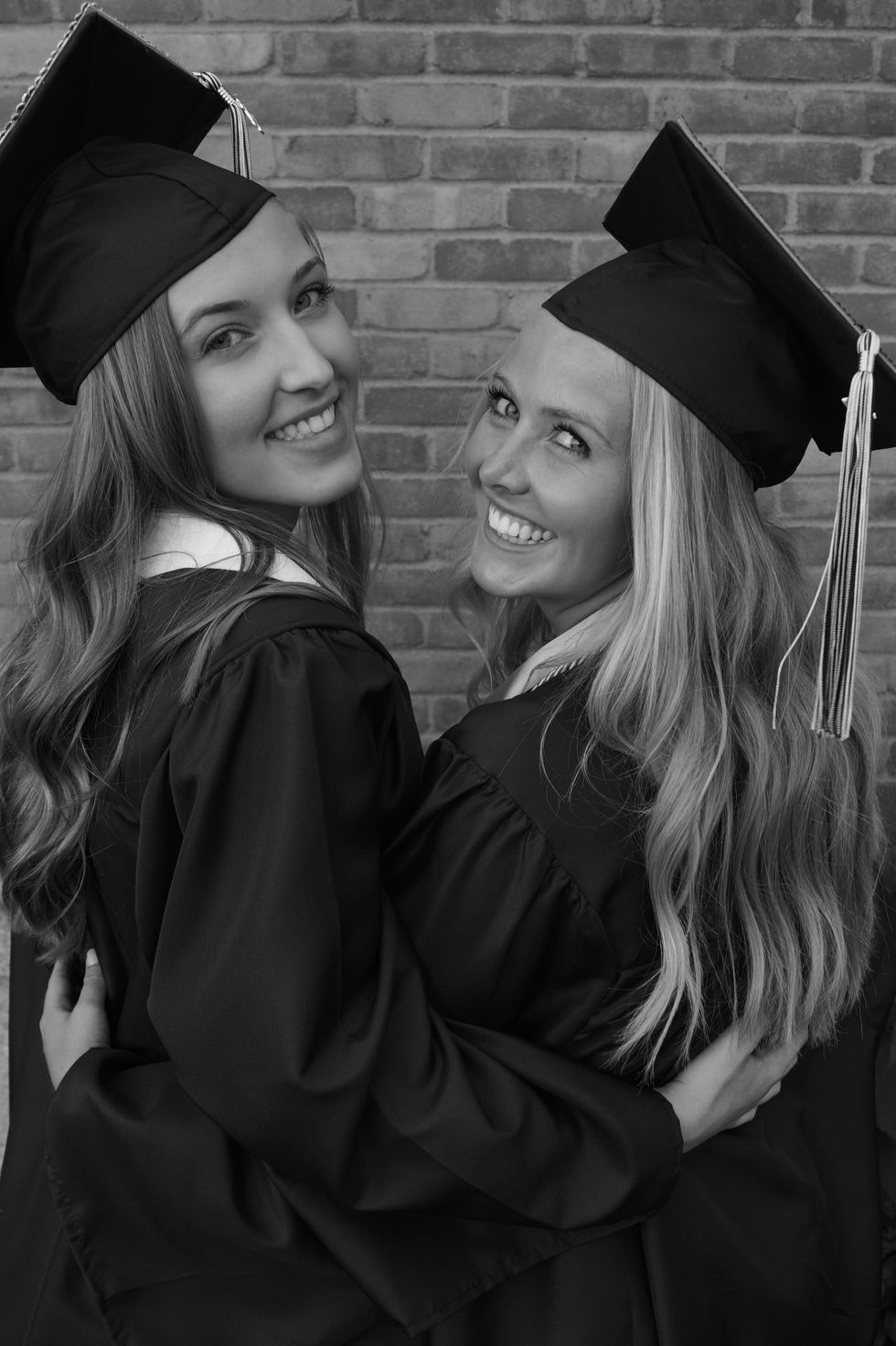 We have quite a few things in common including our names. Maddie M. + Maddie M. Name a better duo, I dare you. Maddie Mueller
Maddie and I went through middle school the best of friends. We had a group of girls we were friends with at the time that actually got mad at us for hanging out too much and "leaving everyone else out". Wow, middle school really did suck. We thought it was funny and kept being best friends as anyone would. Middle school came to an end (thank God) and we ventured off to high school ready to take on the world together – or so we thought.
Then, along came Emma. Again, I met her in gym class. There seems to be a pattern here? She walked up to me on the first day of freshman year and said, "Hi! I'm Emma!!" and I immediately wanted to know who the new girl was (especially because it wasn't me this time). We clicked instantly. Emma and I laughed at the most ridiculous things, and she made being the new girl in high school look like a piece of cake. It didn't take long for us to be inseparable.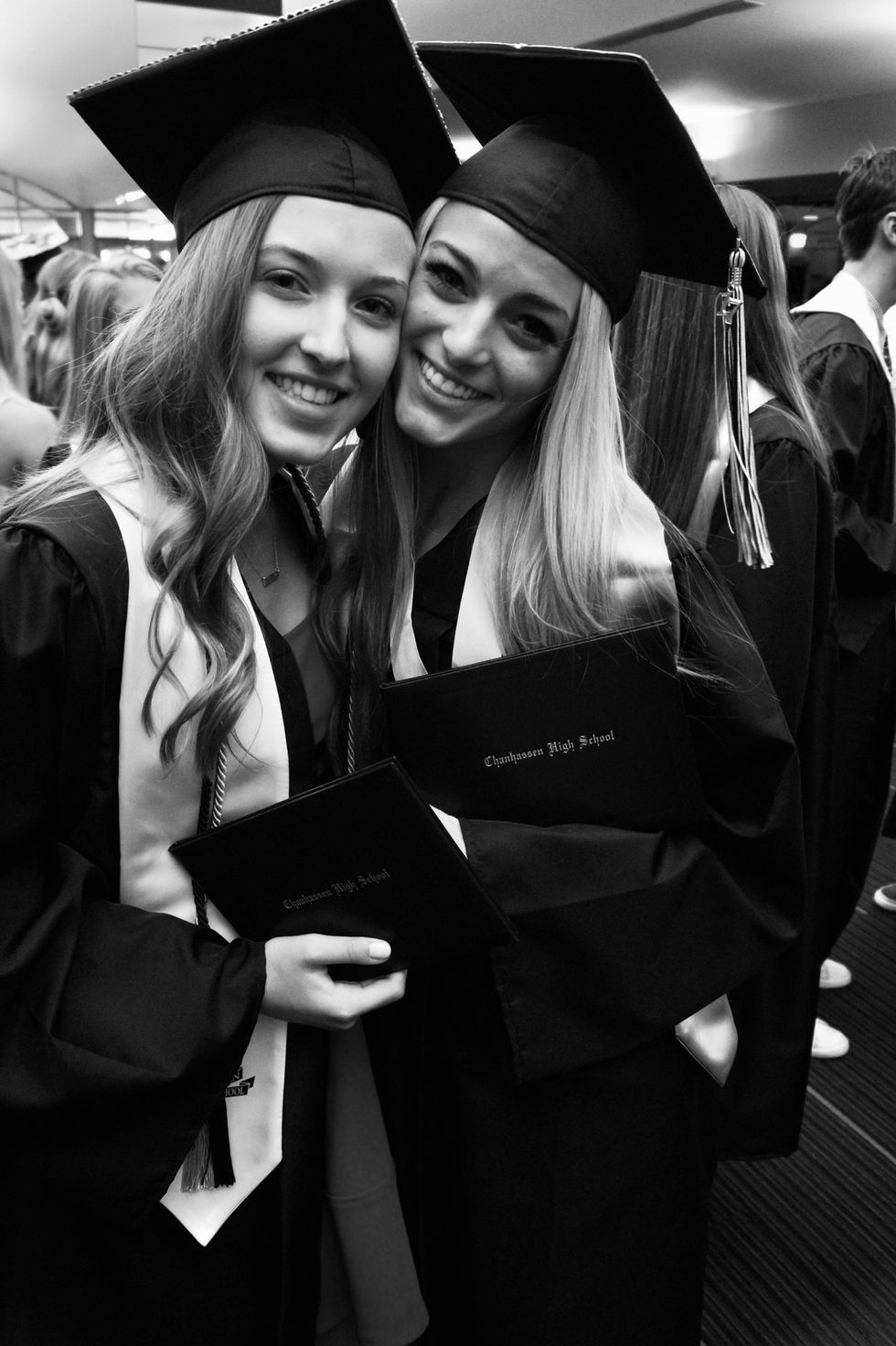 Emma and I at our high school graduation ceremony. We definitely cried tears of joy after this was taken. Maddie Mueller
In case I've lost you, I met Maddie in sixth grade gym class on my first day as the new girl. Three years later, I met Emma in freshman year gym class on her first day as the new girl. Freshman year eventually came to end, and high school continued to force us to grow up in a lot of ways. As all friends do, we went through phases and grew apart, then back together again. There isn't a heart break or hard time I look back on during these crucial years that Maddie or Emma wasn't right there next to me. First crying with me, and then lifting me back up again.

We never planned to go all go to the same college. We were all excited, as most are, to be done with high school and grow in our own directions. But, as he does, God works in mysterious ways and kept us all together at our dream school. Who knew we would all get in and end up sharing our college years together? Well, thank God we did. So much of who I am is because of these two women and I cannot imagine my time at UW-Madison without them by my side.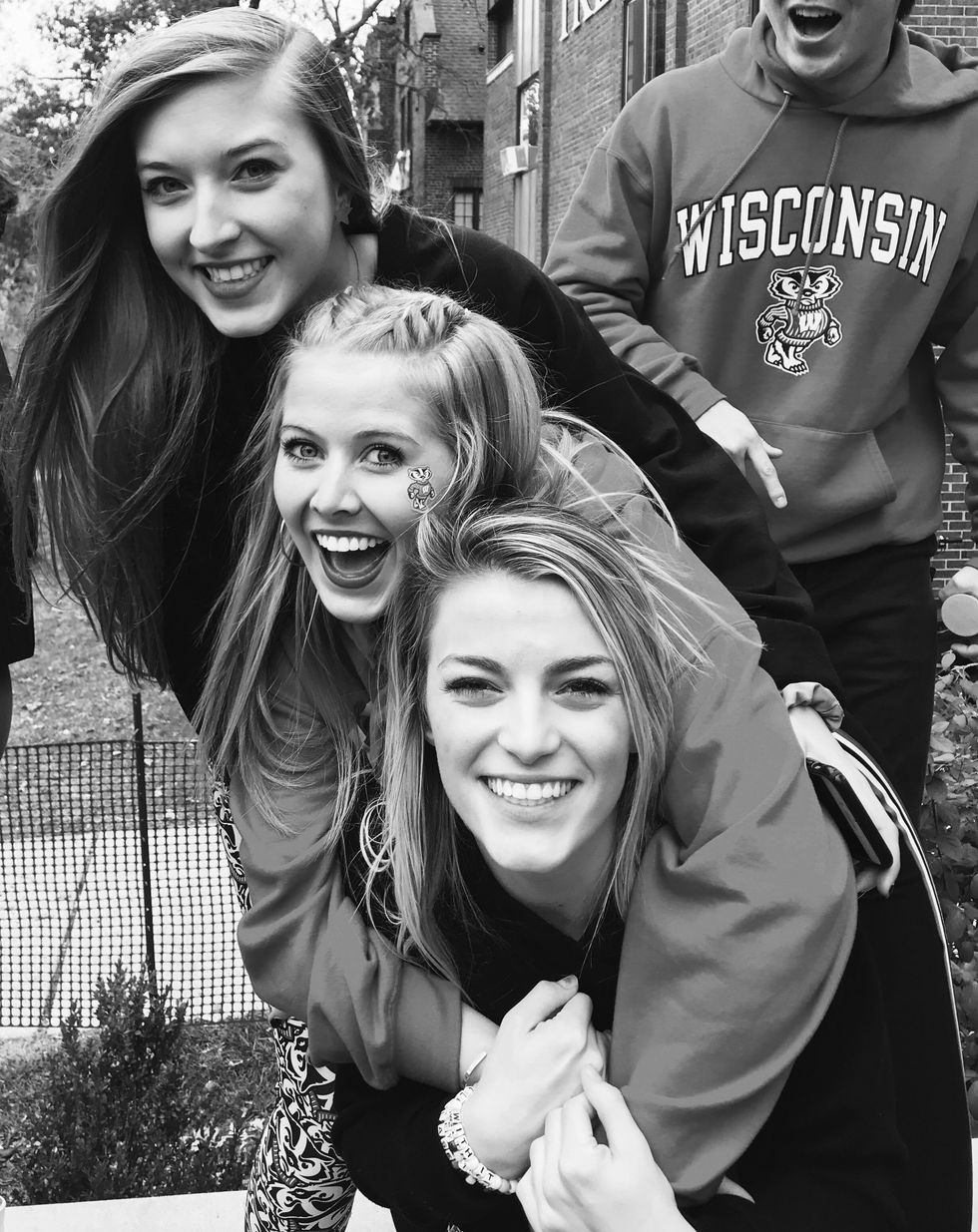 Three girls who LOVE our Wisconsin Football gamedays. #gobuckyMaddie Mueller
We often joke about how we can't wait to tell our husbands that they're going to have to ask our best friends for each other's blessing one day. It may partially be a joke, but in all reality, we would never marry someone who our two best friends didn't approve of. Part of being best friends is loving each other through the best and the worst, and WOW we took that to the next level. As three best friends, we have been through some of the hardest, most transformative years of our lives together. I know for a fact that I would not be the woman I am today without all of the love and support from Maddie and Emma. As all best friends do, our closeness comes in waves. Still today, we sometimes grow apart. But the amazing thing is it doesn't matter how long we go without seeing each other. We always, always, find our way back to each other.
Maddie and Emma, I am so dang lucky to take on this adventure called life with the two of you. And the best part about it? Our journey has only just begun. I cannot wait to take on the rest of this crazy ride with my two best friends by my side (and the husbands we one day give our blessings to, lol).
So, Maddie and Emma, I'm so thankful I met you in gym class. I love you a whole lot. Cheers to us and cheers to our twenties.