What is it about New York?
The skyline? The hustle and bustle of the city life? The pizza? (a hundred times yes)
Why is it that everyone's always raving about the concrete jungle that is NYC?
I've been lucky enough to spend a lot of time in the city and after just one trip there it became my favorite place in the world. I've traveled around, inside and out of the U.S., but no where compares to New York City.
After spending this past weekend in the city, I think I finally realized the things I love the most about it.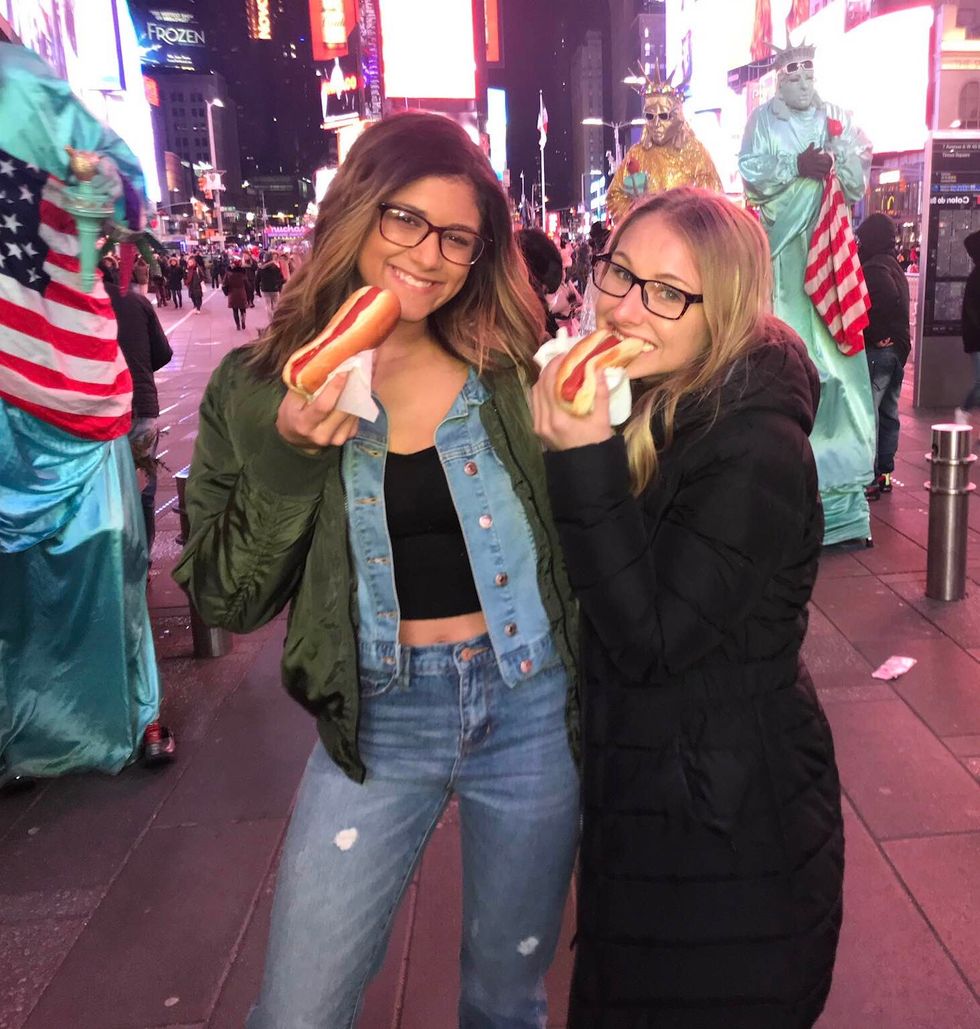 Firstly, lets talk about the food. There are so many hidden gems around the city. From Chinatown to Little Italy, you're bound to run into a quality food place anywhere you go. Street vendors are food sources that rarely disappoint and don't even get me started on the pizza. Where else can you walk into the sketchiest looking pizza place in the history of the world, spend under $5, and walk out having eaten the best pizza of your life?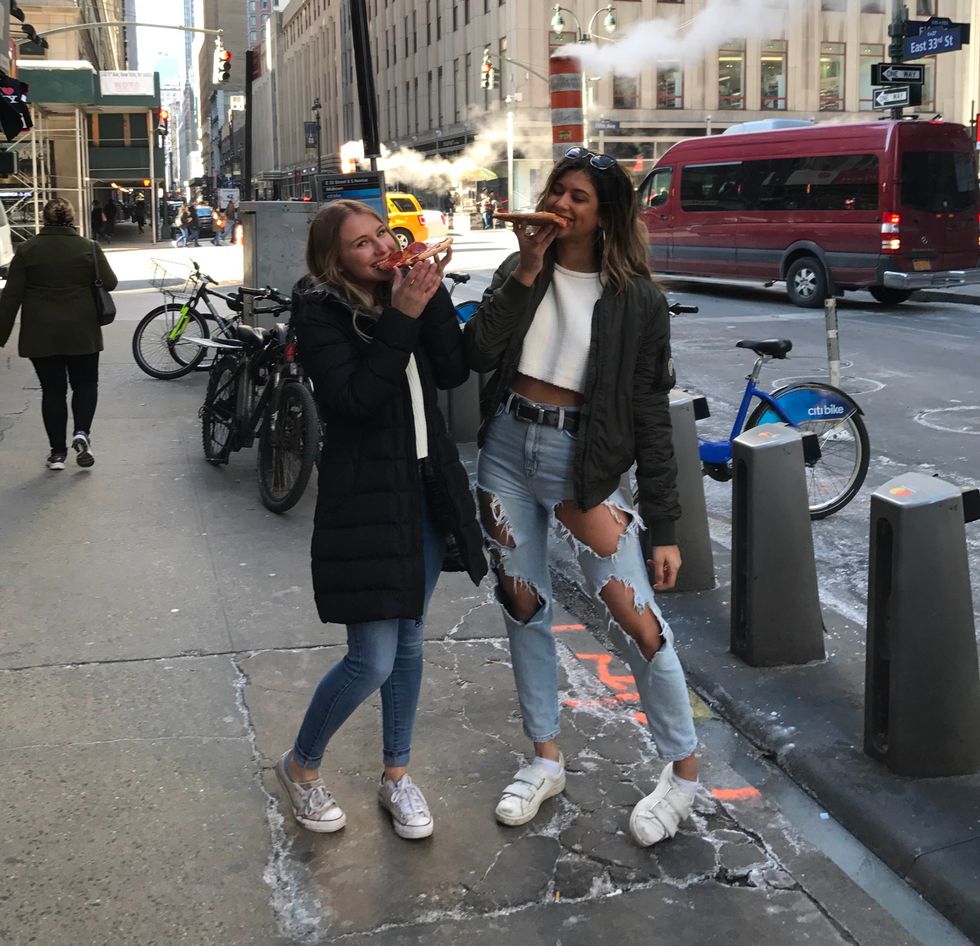 If you're heading to NYC anytime soon, 10/10 would recommend Little Italy's on 33rd for pizza and Viva La Crepe for the best crepes you'll ever eat in your life.
I think one of my top favorite things about the city would have to be the theater district. Just walking up and down the streets off Broadway, and seeing the marquees is sure to get any theater enthusiast's heart racing.
I've seen quite a few musicals in my life, from "Wicked" to "Waitress" to "Les Miserables." Though I loved all of these shows, no musical has ever left me truly in awe until this past weekend. I was fortunate enough, after over a year of obsessively listening to the soundtrack on repeat, to see "Hamilton."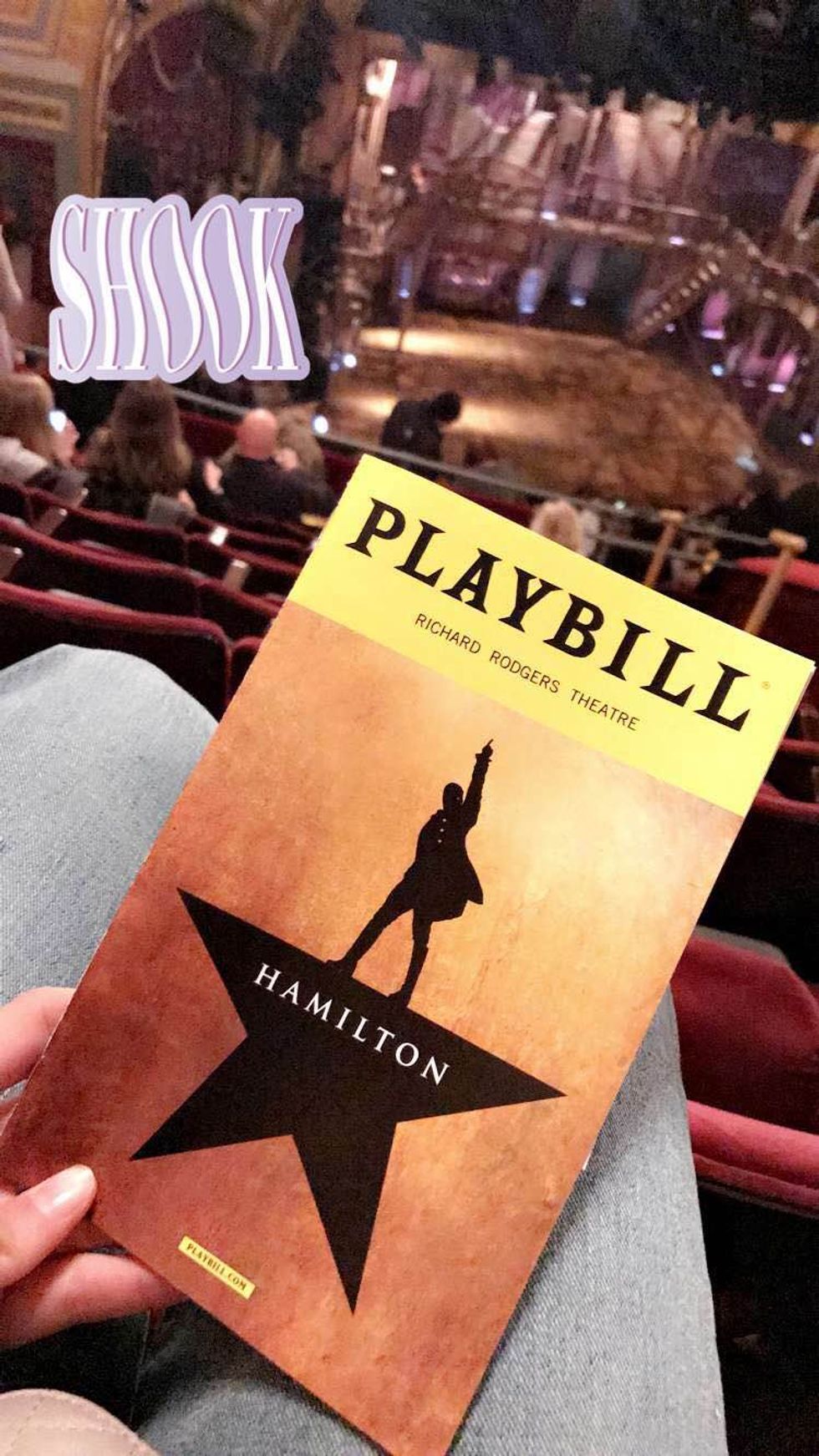 I laughed, I cried, and I could honestly watch it every day and probably never get bored.
Live theater is such a magical thing and New York has plenty of it to offer. Better yet, you can get tickets to great shows in the "cheap seats" at a pretty decent price!
While the food and theater are definitely great assets to the city, you can't rave about New York without talking about one thing in particular: the shopping.
From Urban Outfitters, Zara, and Forever 21 to Barney's and Bloomingdales, there's a store in everyone's price range.
Also, is there any better feeling than walking down the streets of Manhattan with shopping bags in hand? I think not.
Though the food is beyond compare and the theater and shopping never disappoint, I think the the thing I love most about New York is I could spend the entire day just walking around and never get bored. Every time I go into the city there's a new place to explore.
Overall, after spending another weekend in NYC I can officially say all I really want in life is to be Carrie Bradshaw.
Until next time, I love you, New York.