1. The Bi-Lo Center will never be the Bon Secours Wellness Arena to you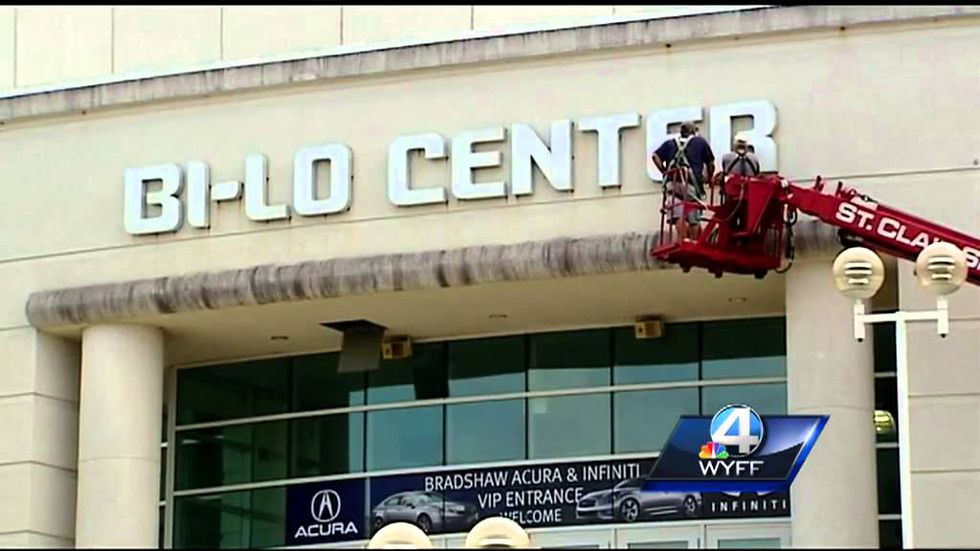 "The Well"? Nah, it's always going to be the Bi-Lo Center, and you can fight me if you disagree.
2. You thought Liberty Bridge was tacky when it was first constructed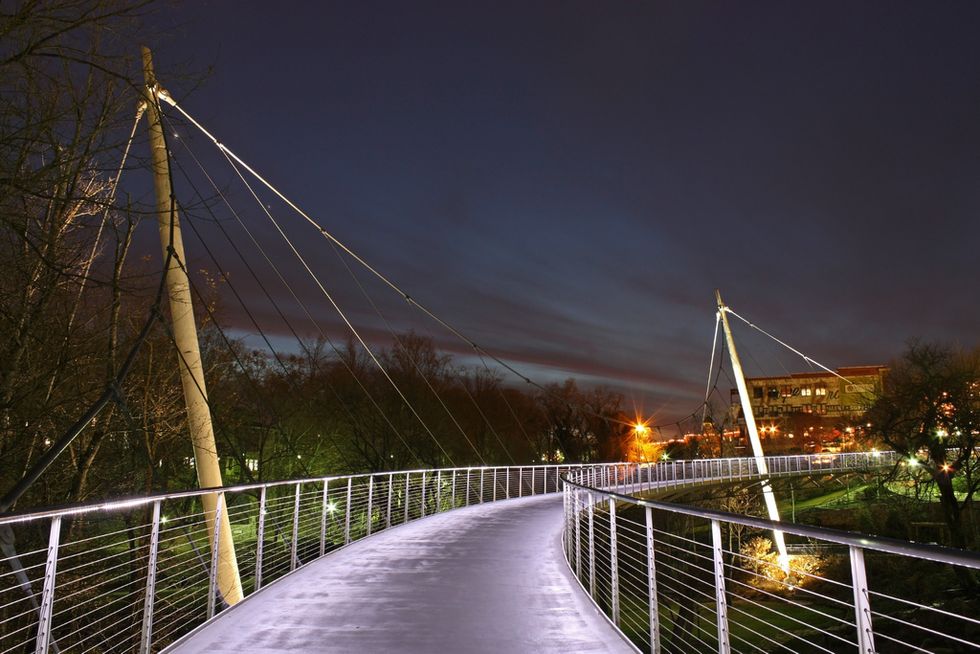 But now that it's been around awhile, you love it.
3. I-385 and I-85 is always under construction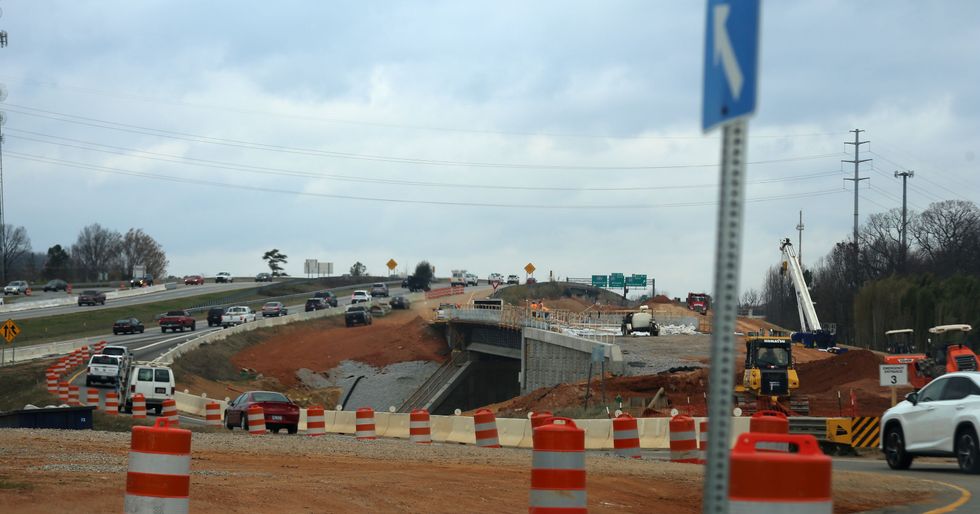 Will it ever end? Probably not.
4. Fall For Greenville and Artisphere are a big deal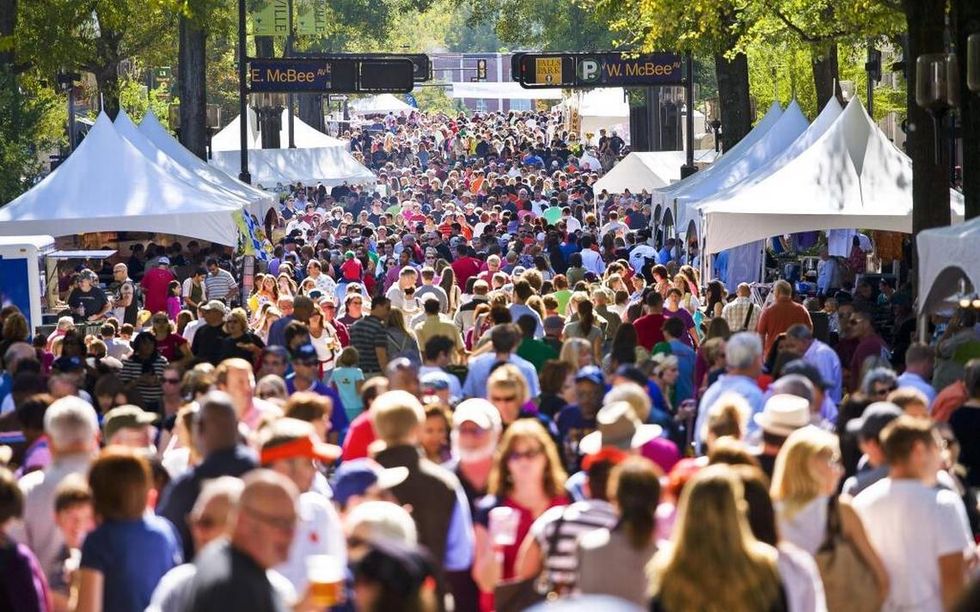 A weekend full of booze and food and live music in the fall, then art and food for a whole weekend in the spring? Yes, please.
5. Freedom Weekend Aloft is the highlight of spring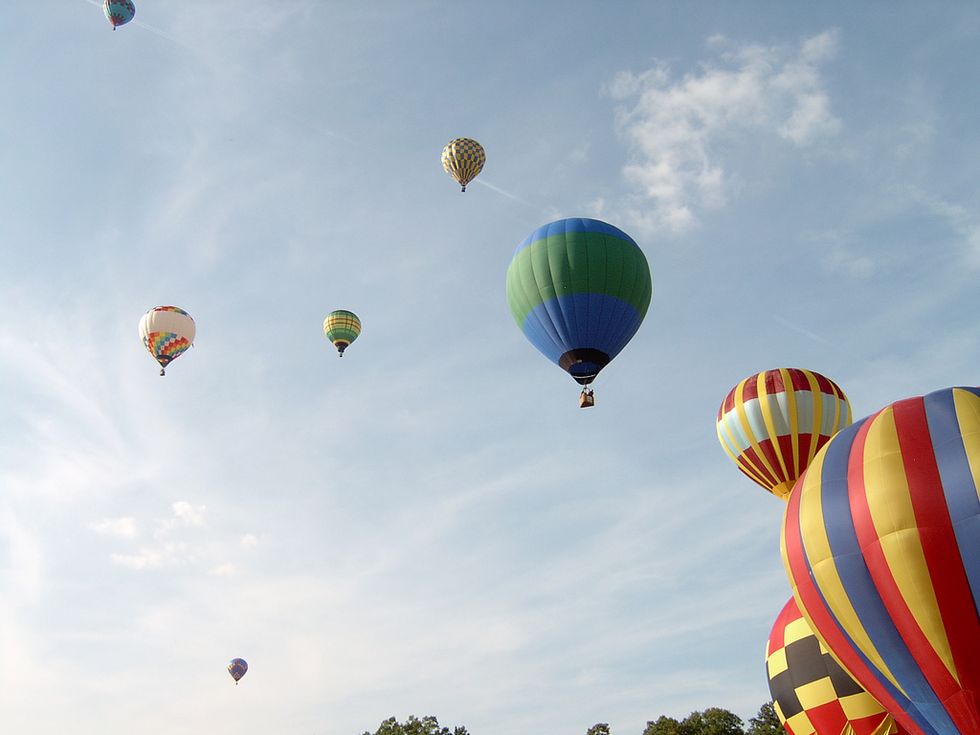 A huge fair in Simpsonville every year during Memorial Weekend, filled with carnival rides, festival booths, fried foods of all kinds, and of course, hundreds of hot air balloons.
6. Greenville is a foodie town, and you love that it is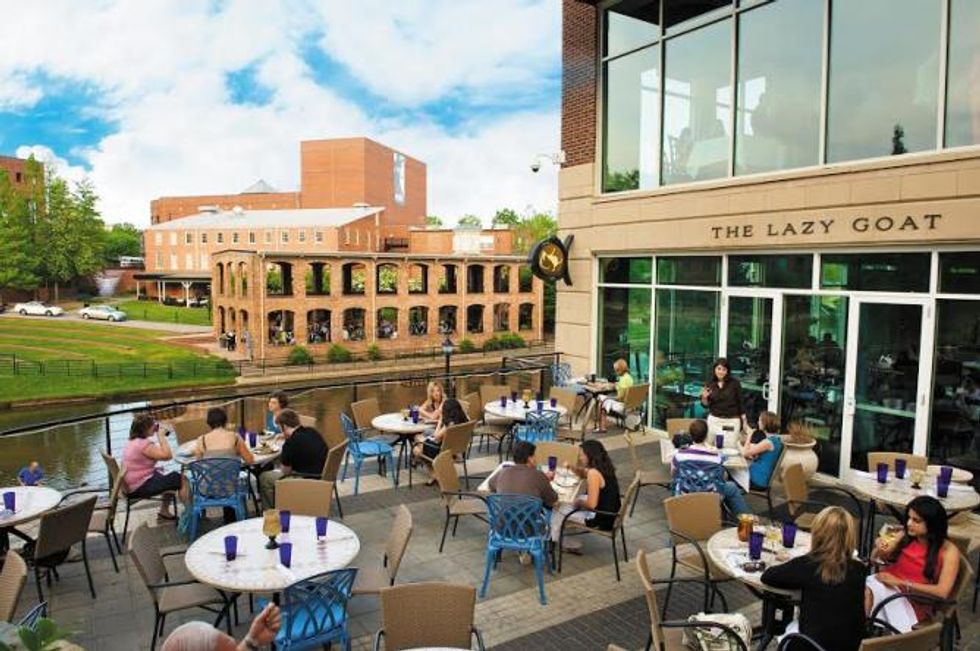 Restaurants line every block of Main Street. I'm talking Takosushi, Roost, Nose Dive, Soby's, Carolina Ale House, Smoke On The Water...too many to count.
7. There's a coffee shop on every block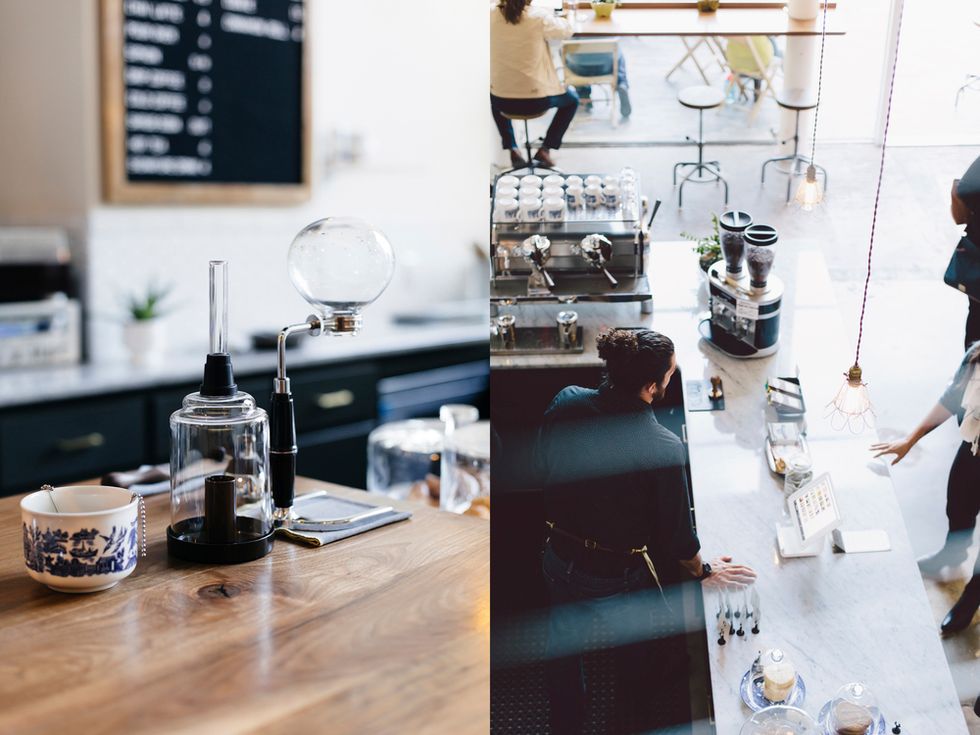 I swear, there's been a new one every year for at least the past six years or more.
8. You used to not go downtown back in the day because it wasn't safe (or pretty)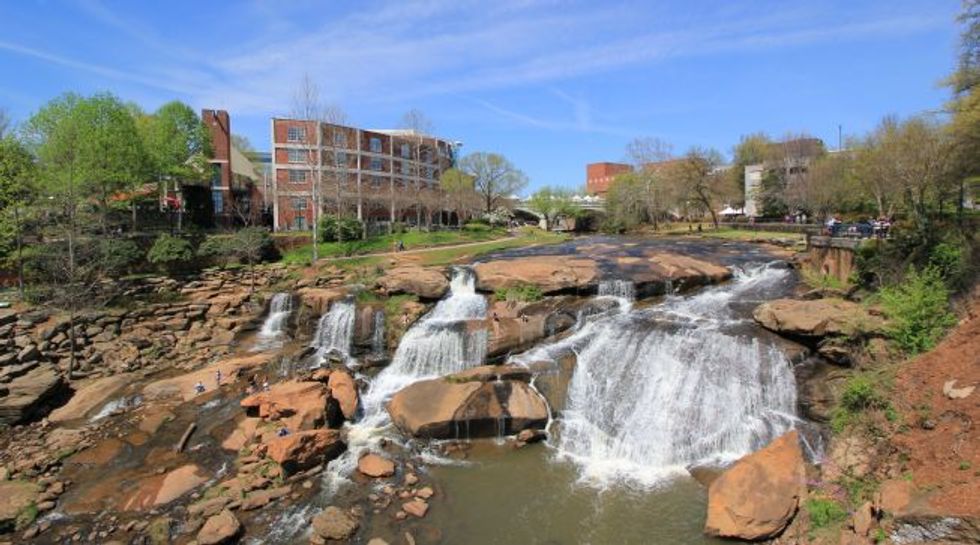 As a kid, my parents wouldn't take me downtown that often because 1.) the crime rate was very high and 2.) it just wasn't big or looked as aesthetically pleasing as it does now (aka it looked kinda crappy).
9. There's nothing to do except go downtown
Honestly, most of the year there isn't much going on, so you may as well go walk around downtown and grab a bite to eat to kill the time.
10. Or you go to Atlanta, Charlotte, or Asheville to do something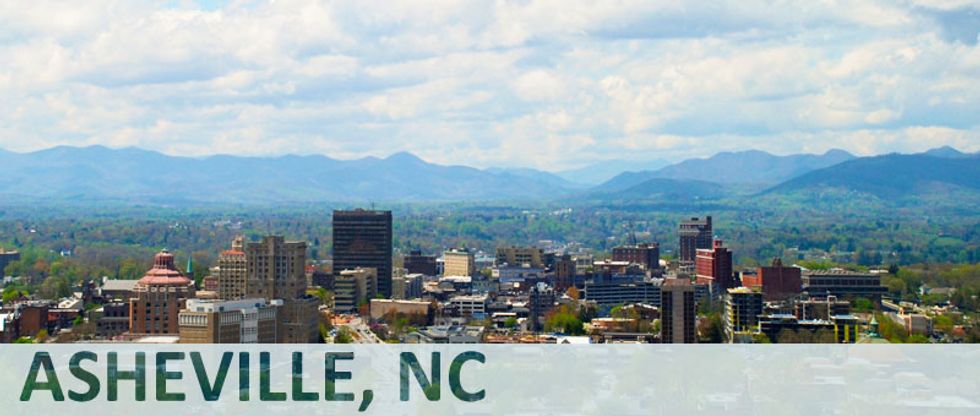 Because there's really not much else to do around the Upstate...well, there is the lakes and mountains, and you probably go to both of those a lot
11. You know the horrors of driving on Woodruff Road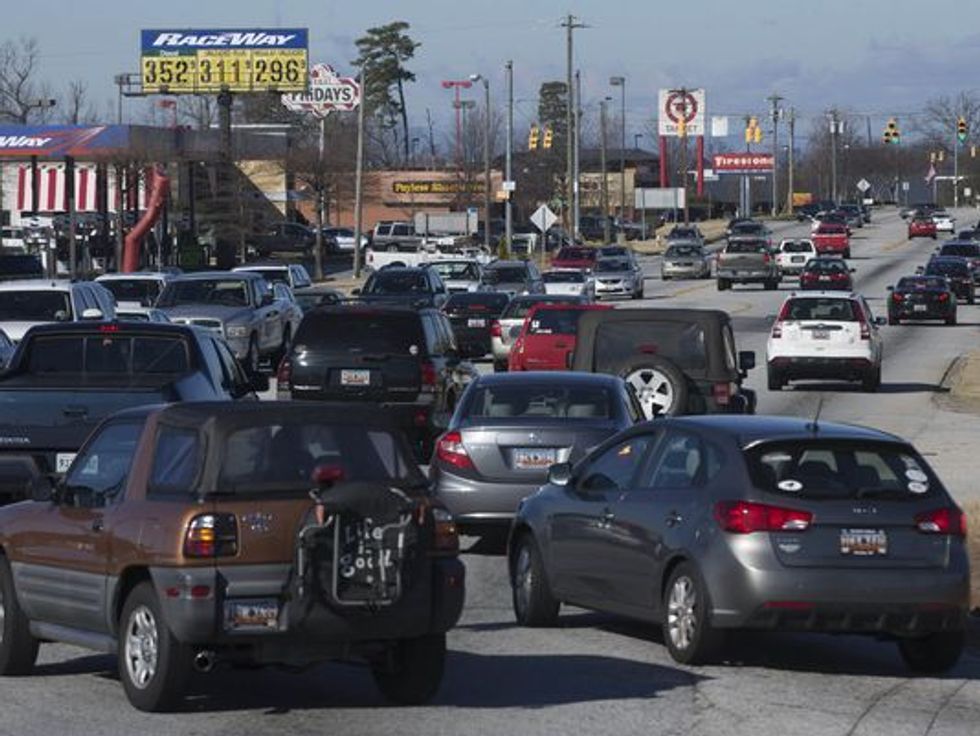 As someone who grew up off of Woodruff Road, the nightmares of driving on it are real, trust me.
12. Haywood Mall is a nightmare, especially during the holidays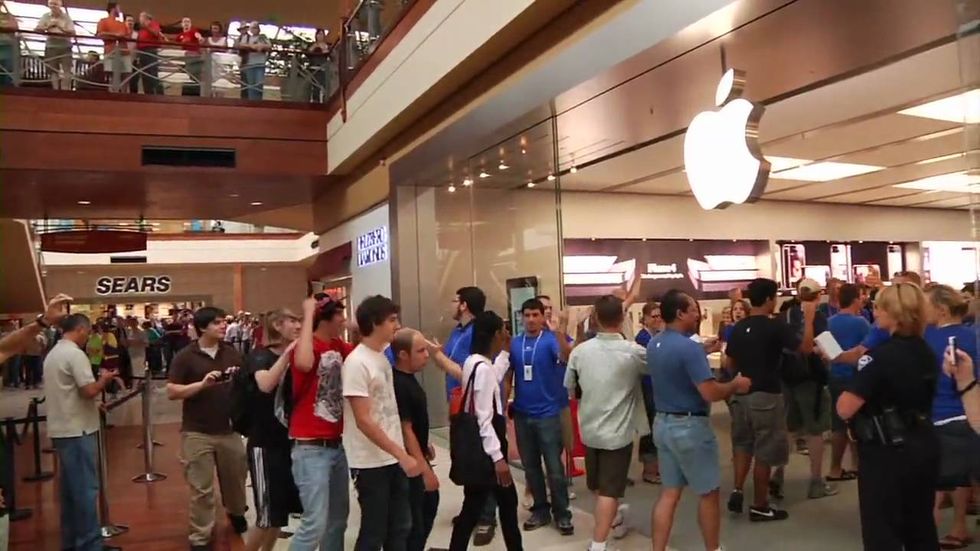 Never ever attempt Haywood Mall for Black Friday and Christmas shopping, or in general, that is.
13. You watched Leatherheads just because it was filmed in Greenville and other parts of the Upstate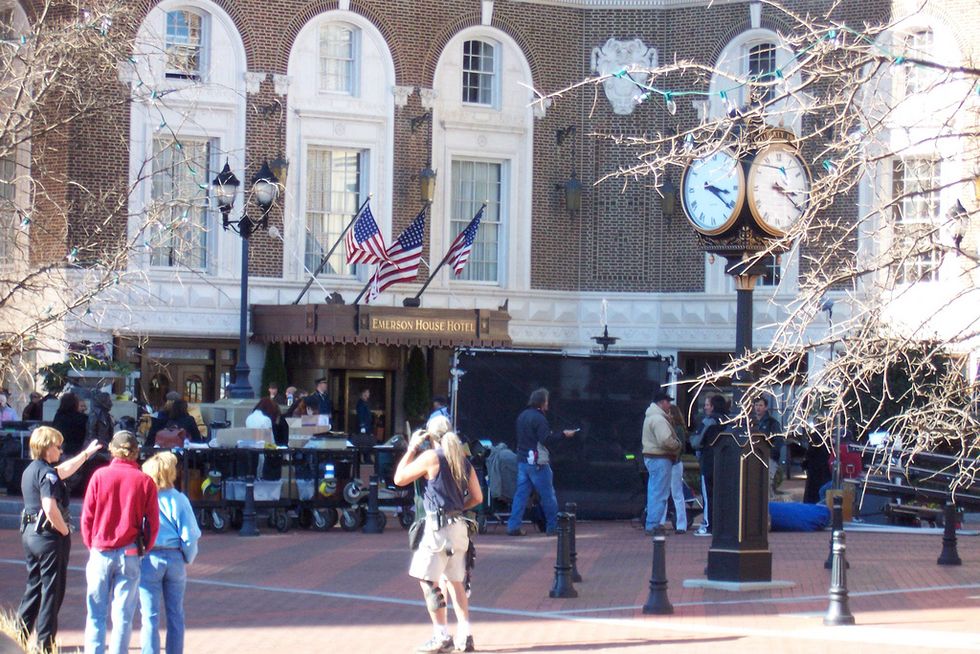 And you know most of the locations where it was filmed (and you may have gone downtown to catch a glimpse of George Clooney).
14. You call Greenville "G-Vegas" sometimes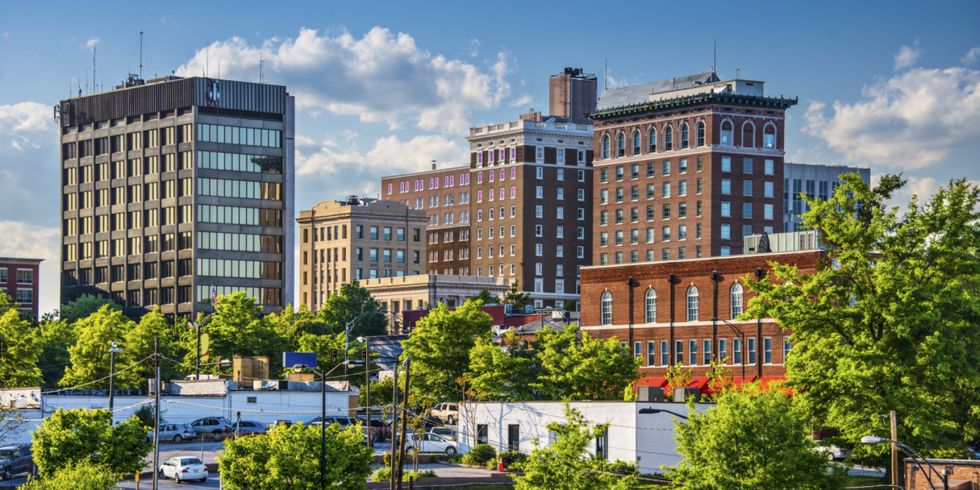 It started ironically, but now...
15. You've been to the Peace Center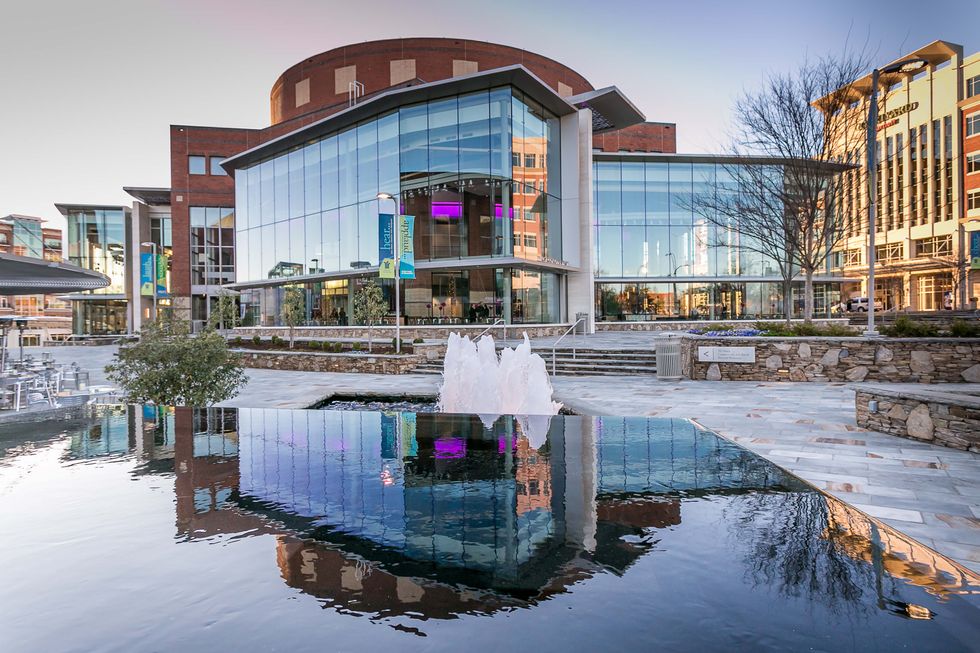 I've seen countless plays and musical acts there, and in middle school, I even sang on stage there. Located in the heart of downtown, everyone from Greenville has been at least once.
16. You've guiltlessly seen the Roper Mountain Christmas Lights, and maybe done the route a few times in one night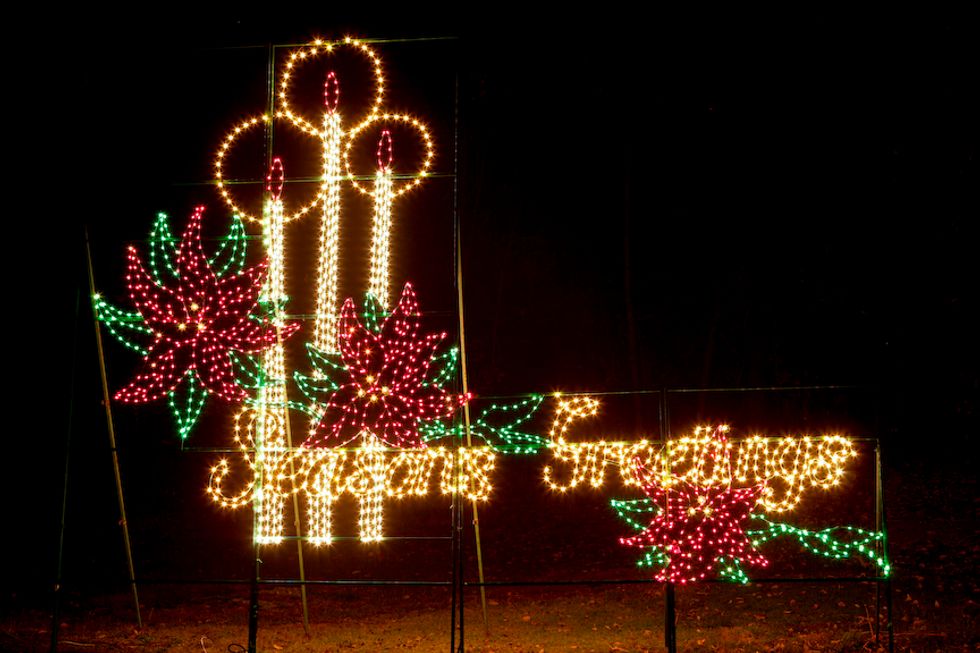 The Roper Mountain Christmas Lights were one of the biggest things I looked forward to when the holidays rolled around. We may have looped around two or three times in one night then visited a few times between Thanksgiving and Christmas.
17. You remember the Greenville Mall, if only vaguely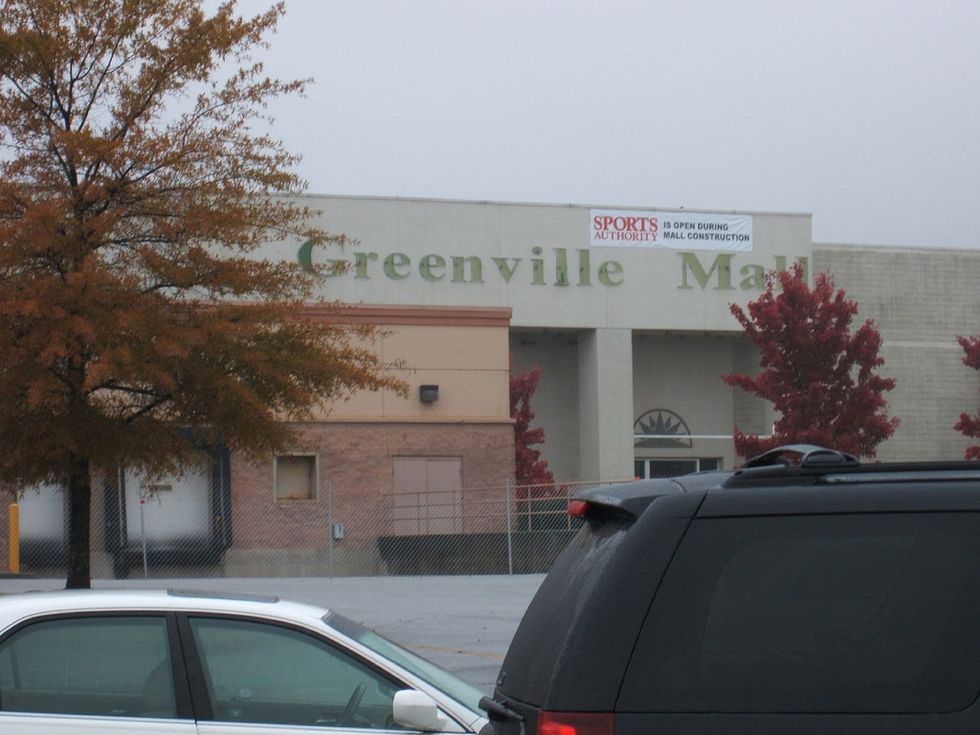 It was tiny and didn't have many stores, but after being torn down, it's now a huge shopping and restaurant center off of the dreaded Woodruff Road.
18. Or when the "Swamp Rabbits" were the Greenville Grrrowl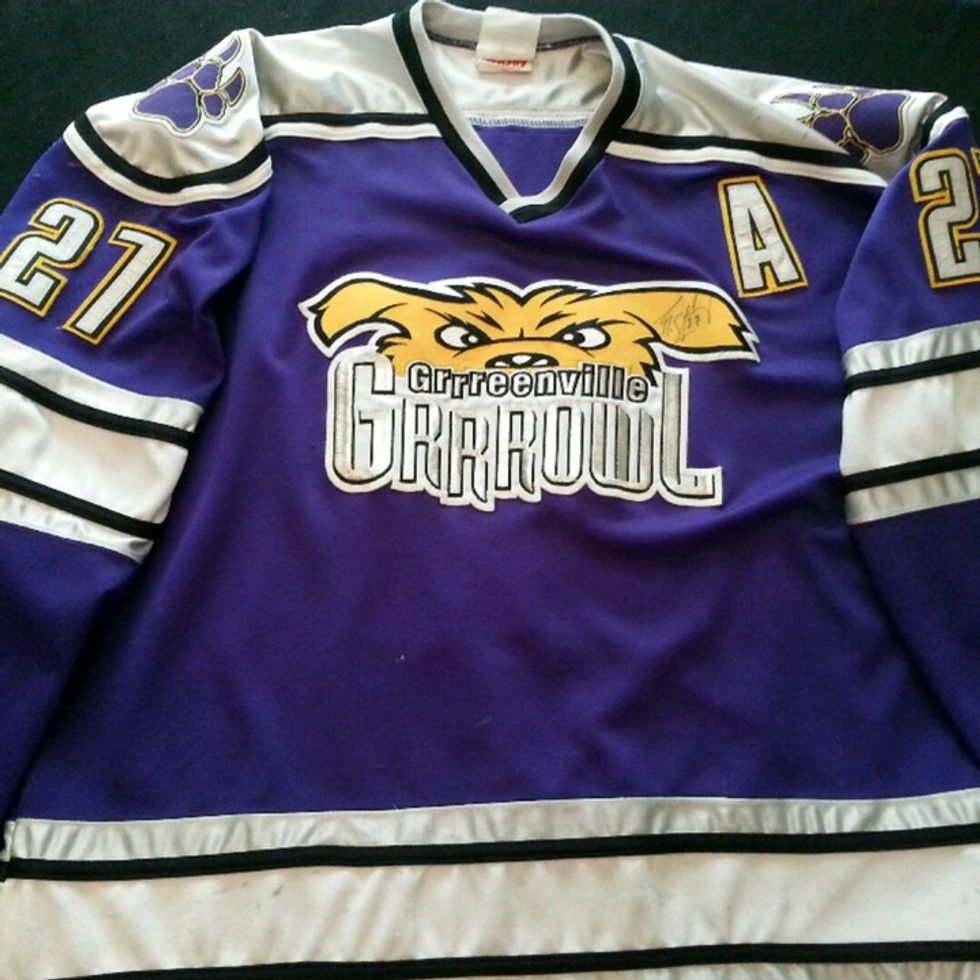 And after the Greenville Growl they were momentarily the Road Warriors. But now? The Swamp Rabbits. What kind of hockey team name is that supposed to be? Let's go back to the Growl.
19. You hate the phrase "Yeah THAT Greenville" but partake in it anyways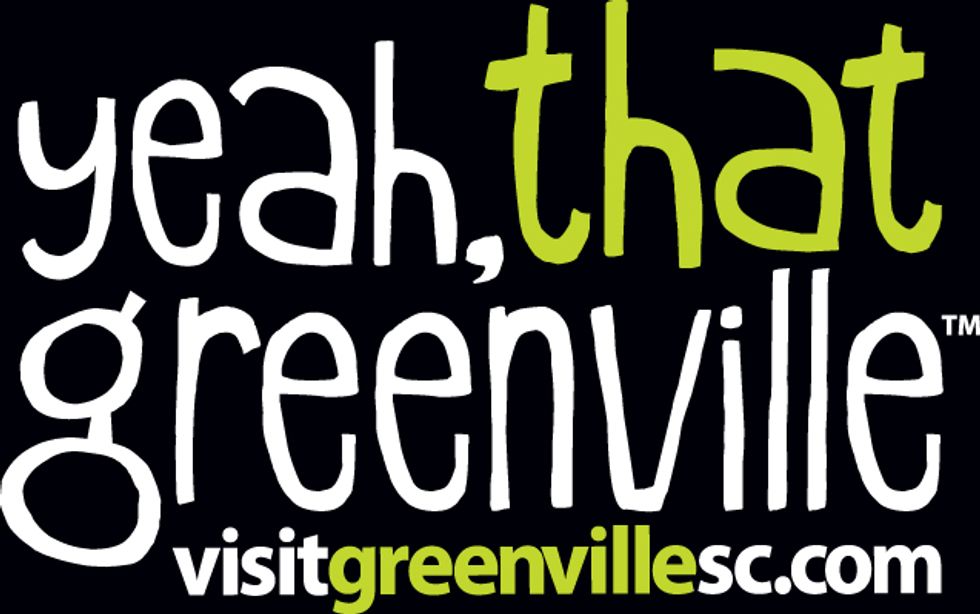 #yeahTHATgreenville is all too common of a sighting, but you simulataneously love and hate it at the same time.
20. You're either a Clemson or USC fan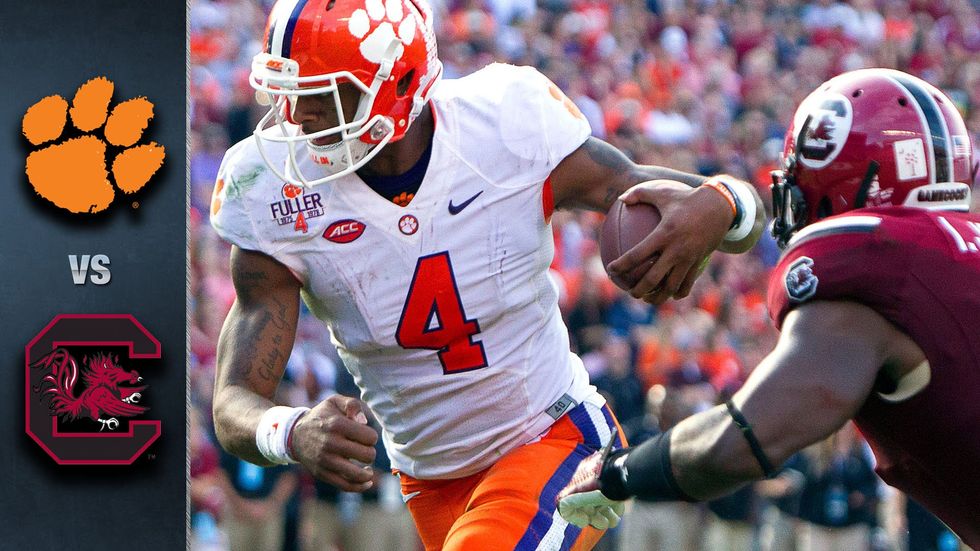 Choose wisely. Totally not biased, but Clemson is better.
21. Greenville will always be home to you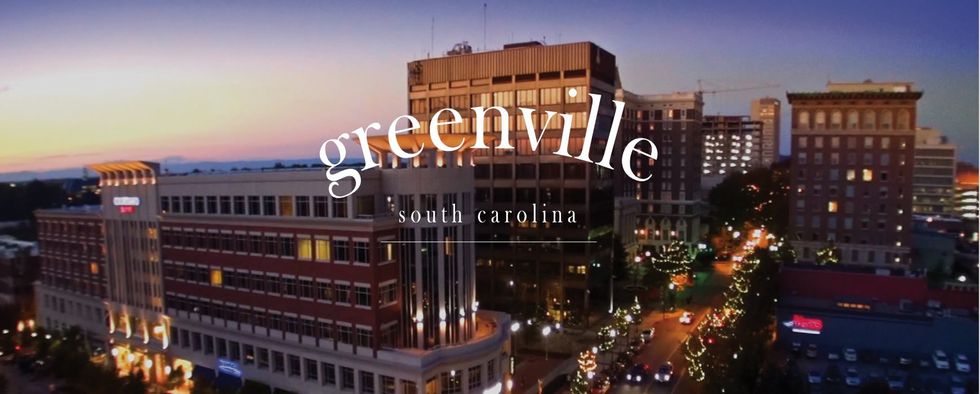 As every angsty teen and child, I hated my hometown, but now that I'm older, I couldn't be prouder and happier to call myself a Greenville native.