You've probably seen a king cake before, whether it be a photo on your Facebook feed or a real life version of this delicious treat. But have you ever wondered about the history of these colorful cakes, or the reason why they are so popular? Before you sit down to enjoy a slice of king cake, brief yourself on the history of one of NOLA's most fun and festive delicacies. The roots of this special cake might surprise you!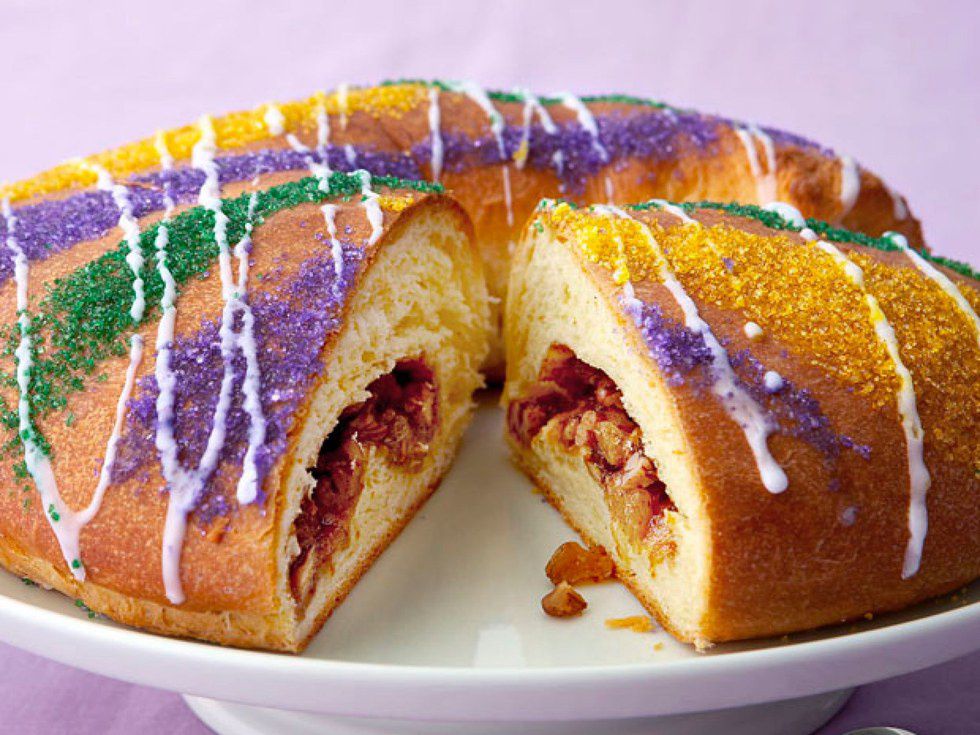 King cakes are popular around Carnival season because of their association with Mardi Gras. But why are these two things linked together in the first place? It is actually a reason that is rooted in religious tradition. King cakes get their name from the biblical kings in Christianity. According to Western Christianity, the Magi -- three kings -- visited the Christ Child on January 6th, which is the Solemnity of Epiphany. The Eve of Epiphany, or the Twelfth Night of Christmas, is the day before this, January 5th. Thus, king cake season starts on the Twelfth Night and ends on the last day of Mardi Gras, or Fat Tuesday. This time is for celebrating king cakes and enjoying them with friends and family - many people even host "king cake parties" every week of the Carnival season. Some believe that you should only eat king cake during this designated season, and that if you eat it any other time of the year, it will rain on Mardi Gras day.
King cakes may have first arrived in New Orleans from France during the 1870s. It has since become a tradition to make king cakes in honor of the three biblical kings. In 1872, the Krewe of Rex made purple, green, and gold the official colors of Mardi Gras. Purple represents justice, green represents faith, and gold represents power - and each of these colors is given its own place on the King Cake, explaining its colorful design. As for the plastic baby hidden inside? This represents the Baby Jesus, and whoever finds it in his or her slice is named "king" or "queen" of the day and must buy the next king cake. (Plus, it's supposed to be good luck!)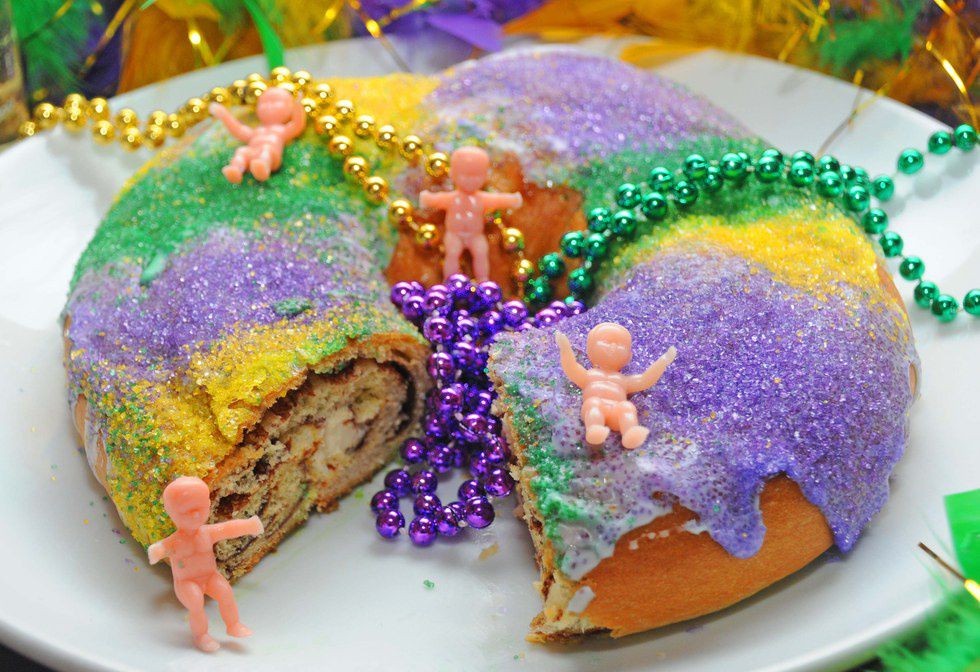 The true importance of king cake was demonstrated during the aftermath of Hurricane Katrina. Bakeries throughout Louisiana were flooded with requests for king cakes during the tragic and confusing months that followed the disaster, showing how the cakes are more than just a fun dessert for the local community. They represent the love and pride residents of Louisiana have for their home and their culture, and they can bring people together and help cheer them up during dark times. So next time you're enjoying a slice of king cake, remember that this treat is also a slice of Louisiana history that has unbreakable ties to the community.