As of Friday, January 6th, Mardi Gras season is officially underway and will continue through Fat Tuesday, which falls on February 28th this year. Do you know what that means? It means you have about seven weeks to stuff your face with as much king cake as possible (healthy New Year's resolutions = officially overridden). Don't let the time get away from you; here are seven of the city's most sensational king cake creations that you simply can't miss. Let the good times roll!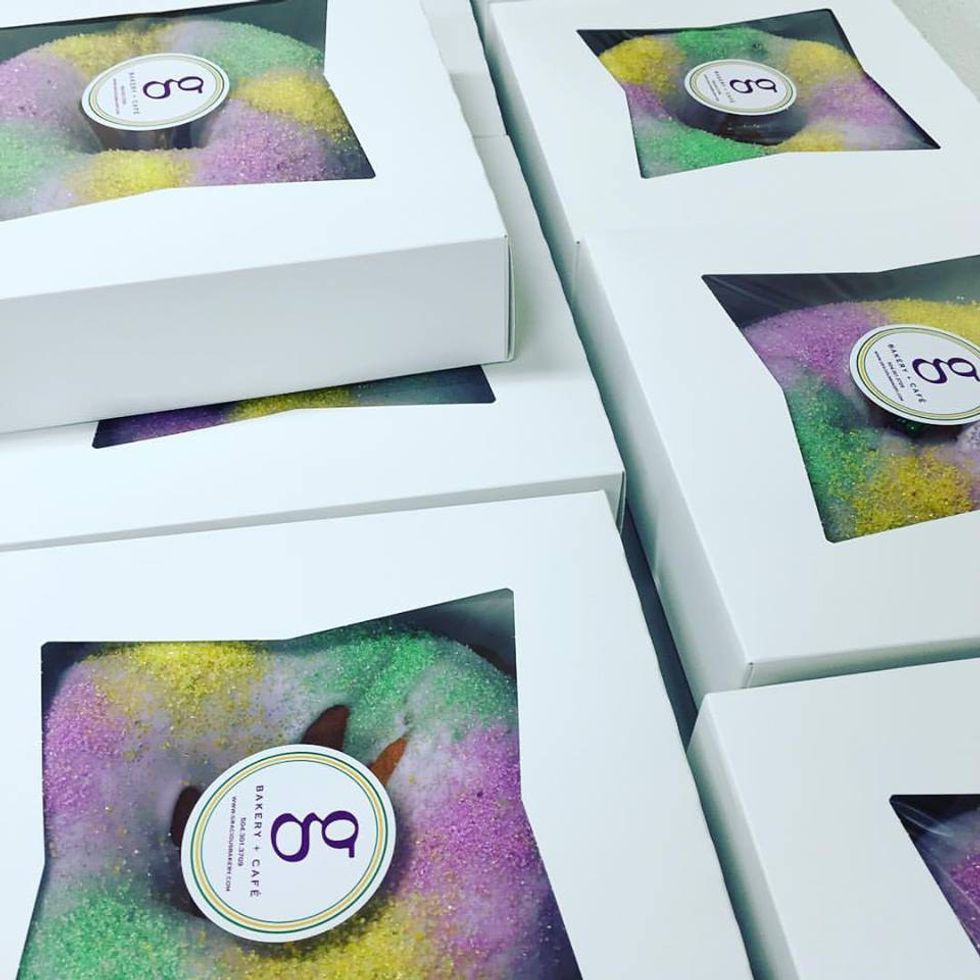 Gracious Bakery's Megan Forman is pretty much the queen of king cakes. In only three years of business, this popular eatery's cakes had climbed to the fourth spot on New Orleans Eater's heatmap of "The Best New Orleans King Cakes 2016," and this year they'll be the exclusive local producer of king cakes for all of Nola's Whole Foods locations. Gracious has dabbled in chocolate, satsuma, and Nutella-pretzel flavors, as well as an almond queen cake and the traditional French gallette des rois. This season, new nectar cream and Meyer lemon flavors will also join the ranks.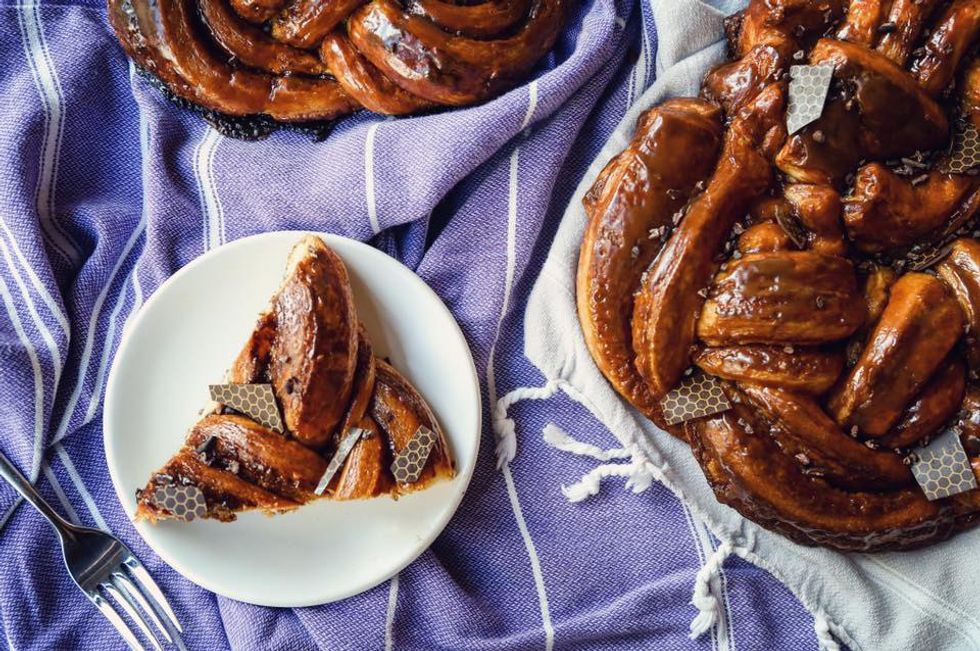 If you needed me to tell you that Willa Jean has some of the best baked goods in New Orleans, then you've probably been living under a rock. Mardi Gras just gives Pastry Chefs Kelly Fields and Lisa White yet another chance to shine with this mouth-watering Valrhona caramelized milk chocolate and espresso king cake. Yep, you read that right: chocolate, coffee, and king cake all in one. Speechless? Me, too.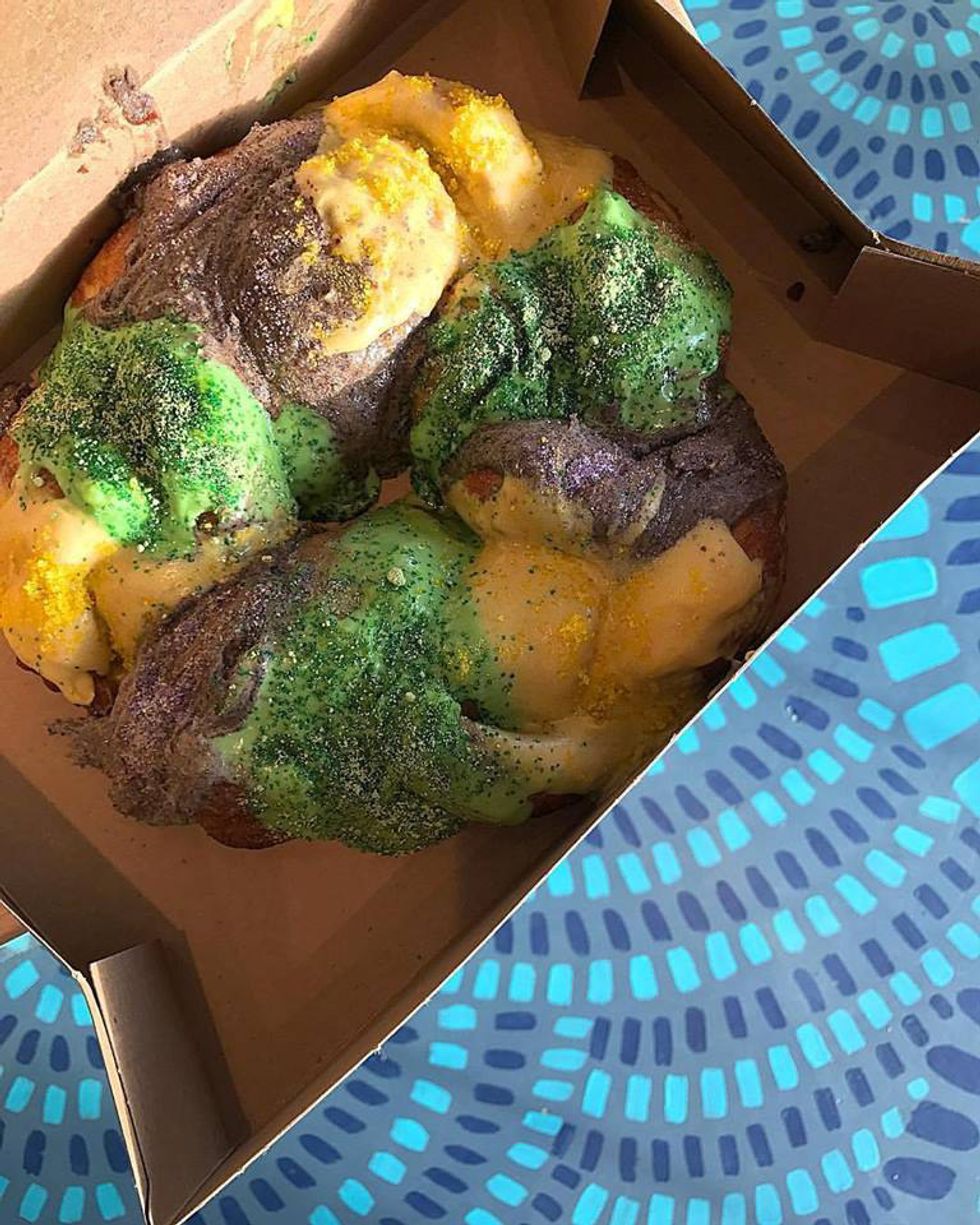 Leave it to District to come up with the most outrageous king cake innovation possible. Playing with the traditional tricolor theme, they infuse each shade of sugar and icing with a different flavor. This year, purple is ube coconut, green is matcha pandan, and gold is satsuma vanilla. Woah.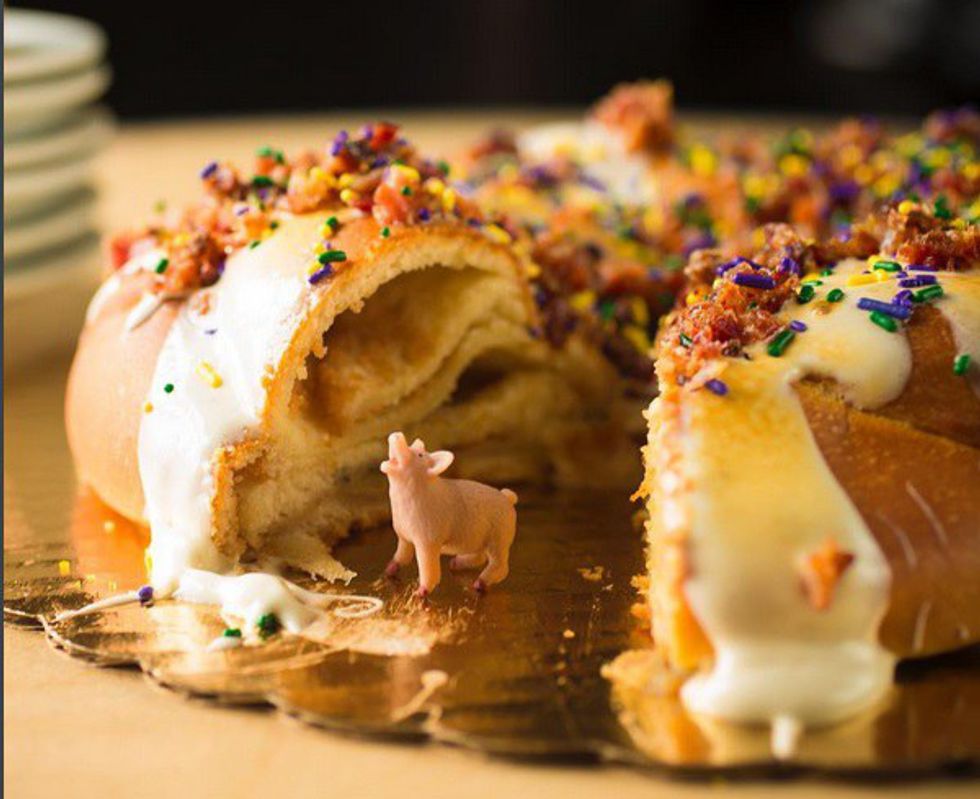 This famous butcher shop is all about the bacon, so their contribution to the king cake conversation wouldn't be complete without a little meat. The "Elvis" king cake incorporates the powerful trifecta of peanut butter, banana, and bacon to make one of the most unique Carnival treats in the city. Meat lovers, rejoice!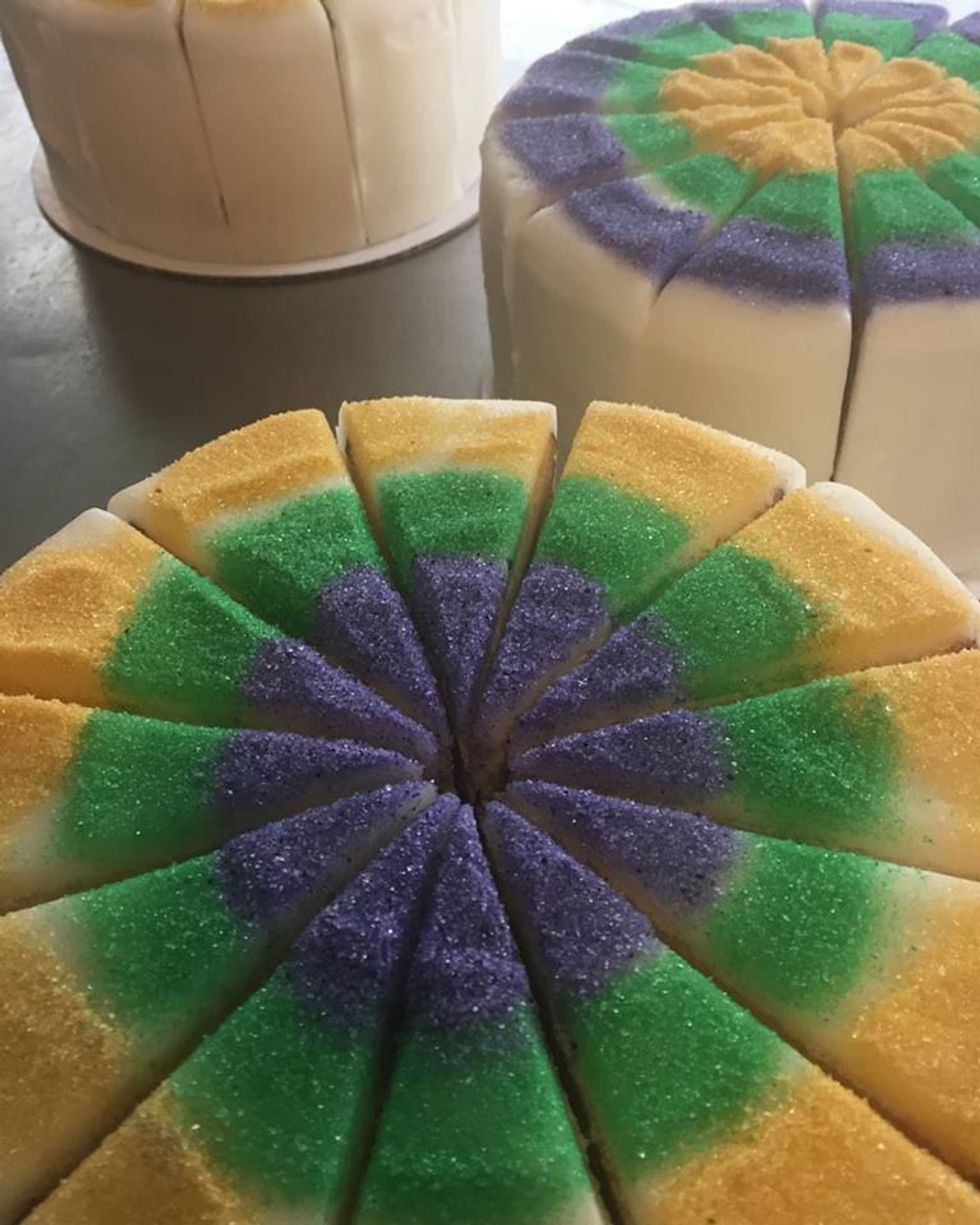 It may not be a king cake in the strictest sense, but the king cake flavored doberge at Bakery Bar is definitely a worthy addition to the list. As beautiful as it is delicious, this dessert by Debbie Does Doberge does not disappoint.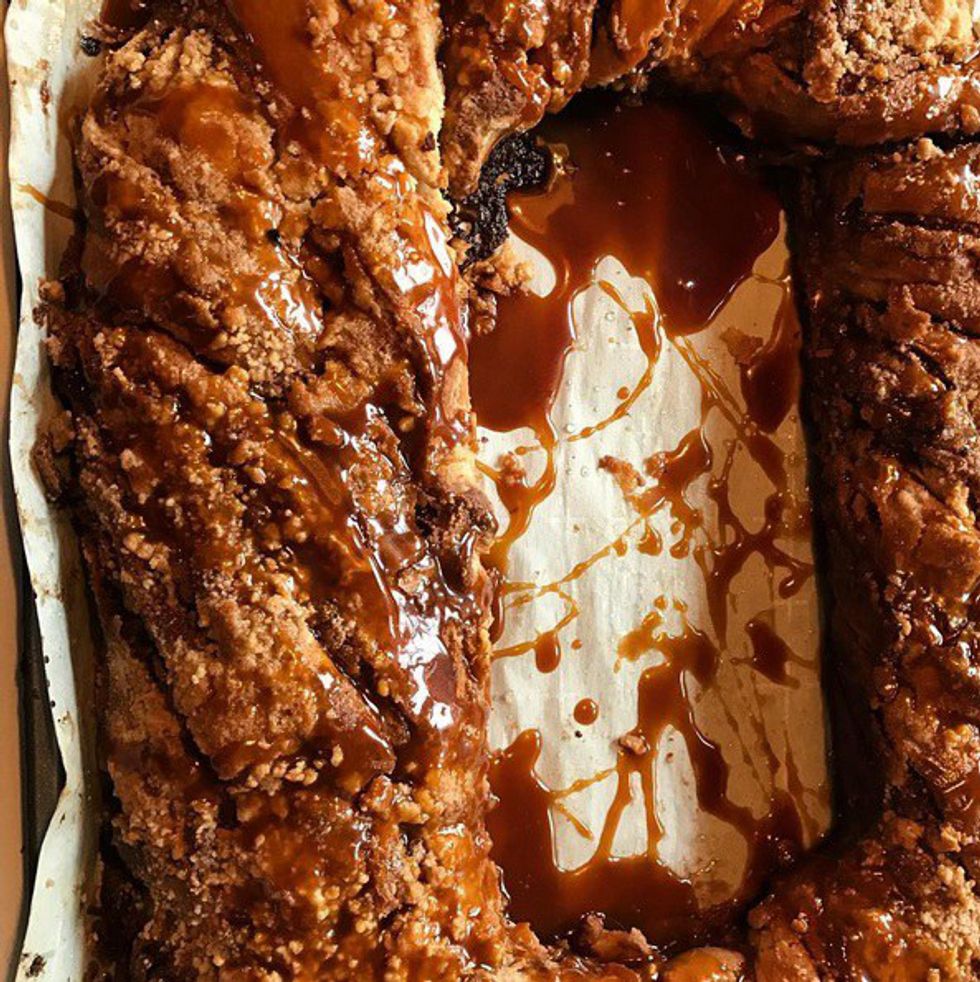 If you've ever had a dessert at Shaya - like the Milk and Honey or the Warm Chocolate Babka - you know that, like everything else on their menu, it's basically the ambrosia of the gods. For the month of February, they'll be getting in the Mardi Gras spirit by rolling out this cinnamon babka king cake with sea salt caramel glaze... Literally. Cannot. Wait.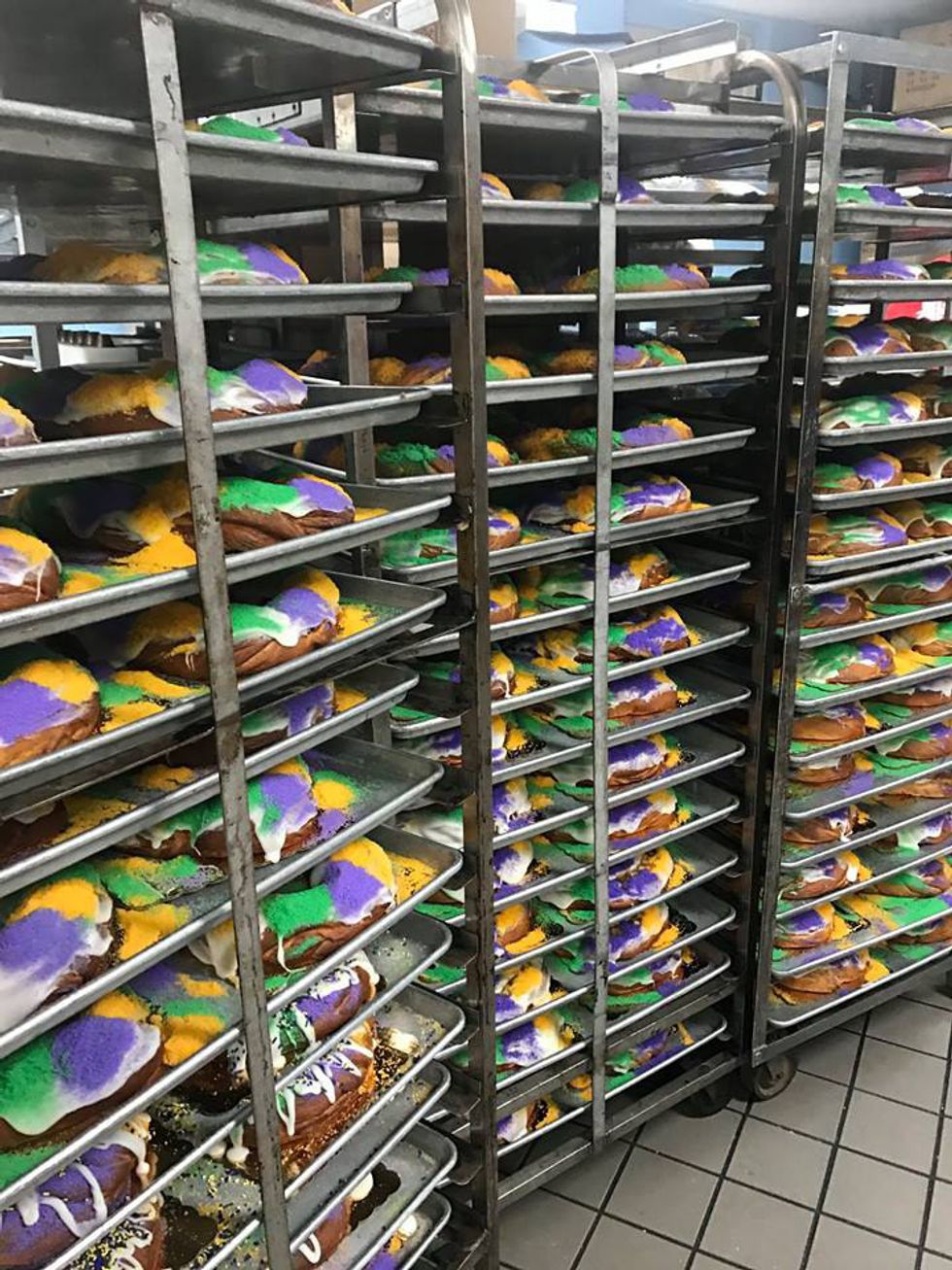 Sometimes you just can't beat a classic king cake, and there's no king cake more classic than Haydel's. Amidst all the other crazy varieties, don't forget to pick up one of these babies—pun intended. Between the original Jefferson Highway location and three pop-ups on Magazine Street, West End Boulevard, and Metairie Road, there are plenty of opportunities to indulge.