It's 3 pm on a Friday, I go out the building into the cold and now lifeless campus. I'm finally done with finals. At this point all I want to do is go back home and watch mind numbing amounts of television, and that's exactly what I did. I was three weeks and 5 tv shows into winter break when I decided to watch Killing Eve, in honor of the then upcoming Golden Globe awards (for which the show was nominated for). Little did I know that by the time I finished the series later on that very day, I would find myself questioning my own morals. After all, how can a psychopath be so likeable?
BBC America's Killing Eve is one of the best things on television right now. The tv show based on the novellas by Luke Jennings follows Eve Polastri (Sandra Oh), an M15 agent with a desk job. After getting fired, her dreams of becoming a spy finally come true. She gets recruited by M16, in order to chase after a psychopathic assassin who targets men in elite positions. An assassin that goes by the code name Villanelle (Jodie Comer). The idea for the show itself has been seen countless times, the cat-and-mouse game between a spy and an assassin, but what makes the show so different is its way of going about it.
Its writer and show runner Phoebe Waller-Bridge first came into the spotlight with her highly acclaimed tv show Fleabag, which she created, wrote, and acted in. Her ability to blend comedy with tragedy is what made that first show so good. In Killing Eve she again manages to find the perfect balance between the humorous and the dramatic.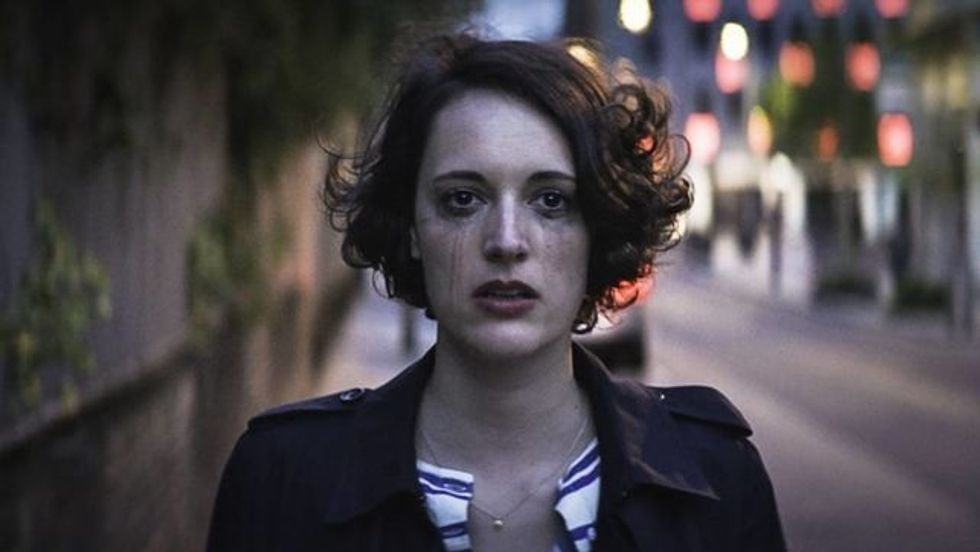 Phoebe Waller-Bridge as FleabagAmazon Prime
The shows unpredictability keeps you glued to the television, however it's its humor that catches you off guard. A delightful moment in the second episode has Carolyn Matters (Fiona Shaw), head of the M16 Russian desk about to show Eve the secret headquarters when she turns around and coolly remarks: "I once saw a rat drink from a can of coke there… both hands. Extraordinary." It's moments like that that make you realize just how witty Phoebe Waller-Bridge is.
A big part of the tv show's allure was making Villanelle, the psychopathic assassin so likeable. In her role as Villanelle, Comer expertly manages to blend violence and humor. As Comer herself once put it "I wanted people to be a little bit scared of her, but then kind of want to be her friend." Despite all of the warning signs you end up falling in love with Villanelle and before you even realize it, it might be too late for you.
Villanelle is only worried about herself, she doesn't kill out of anger. She's just really good at it and finds it to be a fun job. Eve on the other hand is bored with her life, when asked about her husband she immediately replies that he's nice, as if to defend her choice of being with him. She is not happy being behind the desk, so when the opportunity to become a spy comes along she immediately jumps on board, disregarding the dangers that come with it and most importantly her husband's opinion, sealing their relationships fate.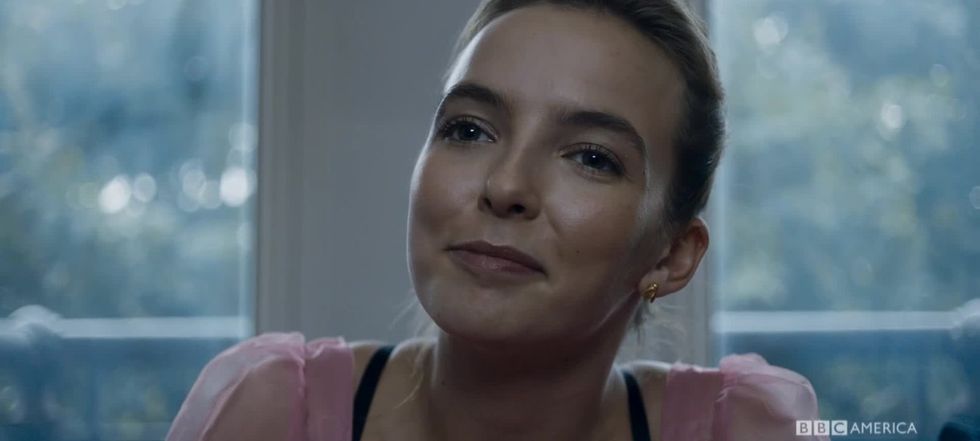 Jodie Comer as VillanelleBBC America
With the recent surge of movements like #MeToo and Time's Up the representation of women in television and movies has been changing. Killing Eve performs a gender flip on the typical spy-assassin story by making both of the main characters women. Villanelle and Eve are far from perfect, and they refuse to conform to the stereotypes of what a woman should be. They are both driven, funny, ambitious, and at times obsessive. They are complex women who cannot be bothered to fit into the world around them.
The show itself, like the women, refuses to let itself be classified, and it's something to be thankful for. Hopefully more shows like these will follow, but if not we still have season two of Killing Eve to look forward to.
Related Articles Around the Web