Welcome back
Sign in to comment to your favorite stories, participate in your community and interact with your friends
LOG IN WITH FACEBOOK
What a wide road we all walk on.
Curious.
Why is it you must step on my toes to reach your destination?
Report this Content
This article has not been reviewed by Odyssey HQ and solely reflects the ideas and opinions of the creator.
Subscribe to our
Newsletter
Featured
Just another open letter from a crazy ex-girlfriend.
2134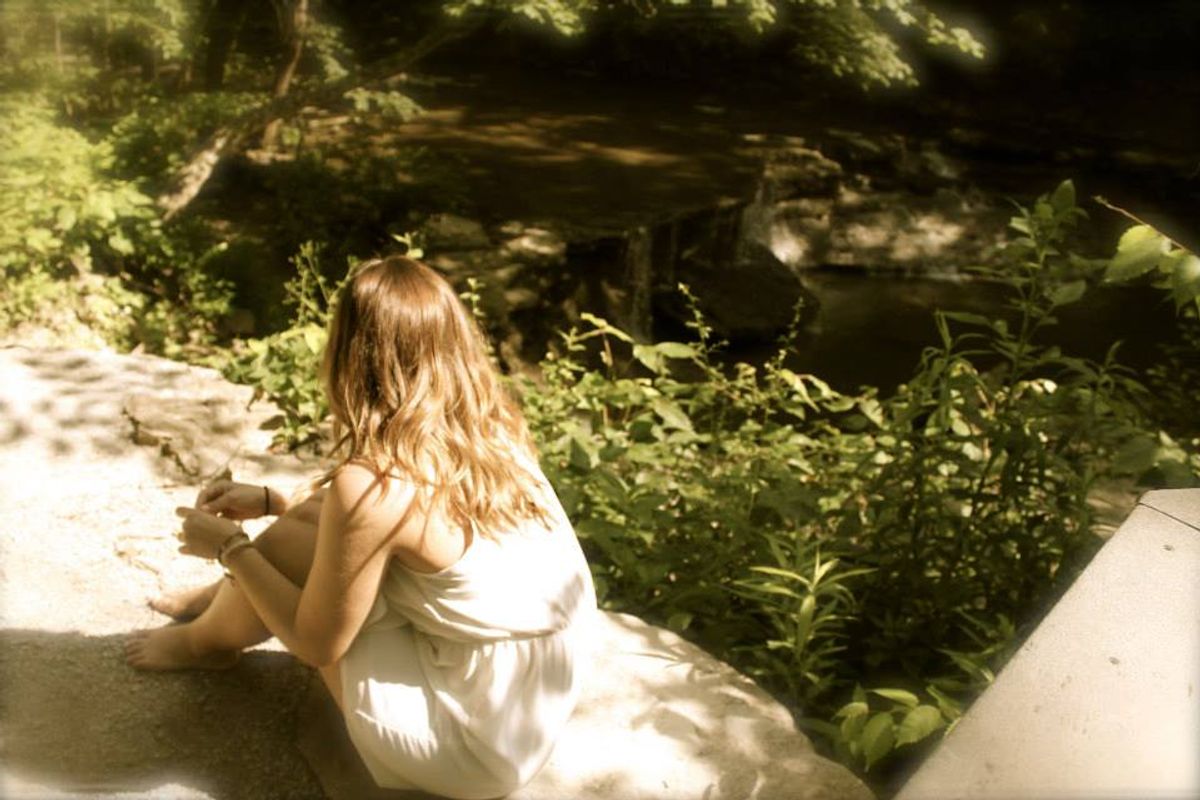 http://cdn1.theodysseyonline.com/files/2015/10/09/635800144722553570-908383045_993037_10201471592537019_550485816_n.jpg
You're probably thinking, "oh sh*t, my ex is writing a hate letter and a tell-all about our roller coaster tycoon relationship with terrible fallout." But if you're thinking that, oh honey you're wrong. This isn't some sappy pity party nonsense and it's not a trash-my-ex tell all; it's a journey. And it's my side of our story to tell…
When I met you…
I wasn't expecting anyone to enter my life the way you did. I was OK and then I met you and I was incredible. I was so reluctant to like you because I was in denial that I could be liked the way I deserved. We also had mutual friends and I just didn't want to take the teasing. But spending three hours on the phone with you every day and swapping embarrassing #artsy Snapchat selfies drove us into an incredible friendship and an undeniable chemistry.
So you took me to your formal…
You showed me your world and I handed you my heart. In one weekend, we spent over 24 hours confined in a car together, subject to heart-to-hearts and victims to not-so-awkward silences. I was introduced to all of your friends and your drunken ways. It was exciting to say the least. And to end a wonderful weekend, you invited me to be a significant part of your world; and thus our crazy relationship began.
And I fell in love…
Before you, I had never been swept off my feet, but then you came along and I was blindsided by love. I hadn't yet met someone I could truly call my best friend or really give my whole heart to but you changed everything for me; you were that person. It was amazing and young and fresh and exciting and you were sweet and funny, and just like me in so many ways. It was addicting. I was swollen with delight that I had someone so special, that I had you, constantly reminding me that happiness is tangible. It was incredibly overwhelming and breathtaking; it was my first time in love.
But when you revealed your mental illness….
Every part of our functioning happiness came to a pause. It was like a betrayal to my heart that I could love someone so much, but hate such a huge part about them. Your mood swings were frustrating and your depression was numbing. I couldn't blame you for your sadness, but sometimes I couldn't find you through it either. It complicated us in so many ways.
And we just became complicated…
We fought all the time. Every other day it seemed like our relationship was resting on the edge of a cliff. And neither of us fought fair. It was the war of low blows and devastation; things were said that scarred us both and no matter how bad we wanted to move on the next day and be re-consumed by love, we couldn't forget how much pain was caused. We weren't nice people when we were fighting with each other.
So like all terminal relationships, we broke up. But like addicts we relapsed. Things were only more complicated when we chose to turn our long distance relationship into a neighboring couple. When you joined me at school, no one thought we were going to last, and against all my heart, I didn't either.
It hurt but I couldn't let you go…
The problem with your first time being in love, is that it also means the inevitable first heartbreak. We were crazy wrong for each other. We threatened each other with our lives and the knowledge that we could both ruin each other with. We created drama to the point where people didn't want us around: together or separate. And even though we realized all of this was going on, I still couldn't let you go. I was convinced that giving you my heart meant never getting it back, so I was determined to stick it out.
But then you hit me….
And my world came crashing down. In one slap across the face, all of the drama and control and abuse and pain flashed through my mind. I was infuriated and humiliated and confused and heartbroken and emotional and devastated and relieved all at once. I knew everything was about to change and it wasn't going to be easy.
And things weren't easy…
Because real heartbreaks aren't easy. Plain and simple.
When I changed…
For a very long time I gave my energy to you and the battle trying to revive us. When you denied me (rightfully, and wrongfully of me to think we were worth saving or even fixable), I spent all of my worth and energy trying to get over you. But what I realize now, many months later, is that my energy should have never been wasted on trying to get over you or ahead of the game.
Relationships are not about who has a fuller heart or who bares more of themselves; they are not about giving up or giving in and they have no association with sacrificing who you are and what you deserve. Breakups are not about who can move on first or expose the ugly skeleton of the other in the more demeaning way. They are not about numbing yourself to pain or avoiding glorious memories. All of it: relationships, breakups, love, heartbreaks, are about allowing your heart to feel and exploring yourself, but having the incredible pleasure of sharing it with someone else, and withstanding it without them.
This isn't a hate letter to my ex, or a pity party for me: it's a reminder to everyone that happiness is tangible, regardless of who you fall in and out of love with. Happiness is tangible regardless of how you ride the roller coaster that is life.
To the boy who changed me…
You didn't change me, I changed me. But reminding myself of who I was with you, who I let myself become because of you, awakened me to the me I've always desired to be: happy. I cannot thank you for the way I came about my change. I cannot thank you for turning us both into destructive monsters. But I appreciate the memories gained and the lessons learned, the opportunities to love and be loved, the experience of a true heartbreak. I am long past loving you, and deep in love with loving myself. Because of how we fell apart, I was able to pull myself together. Because of love, I was able to grow up.
Keep Reading...
Show less
Featured
The Girlfriend's Guide to College
5137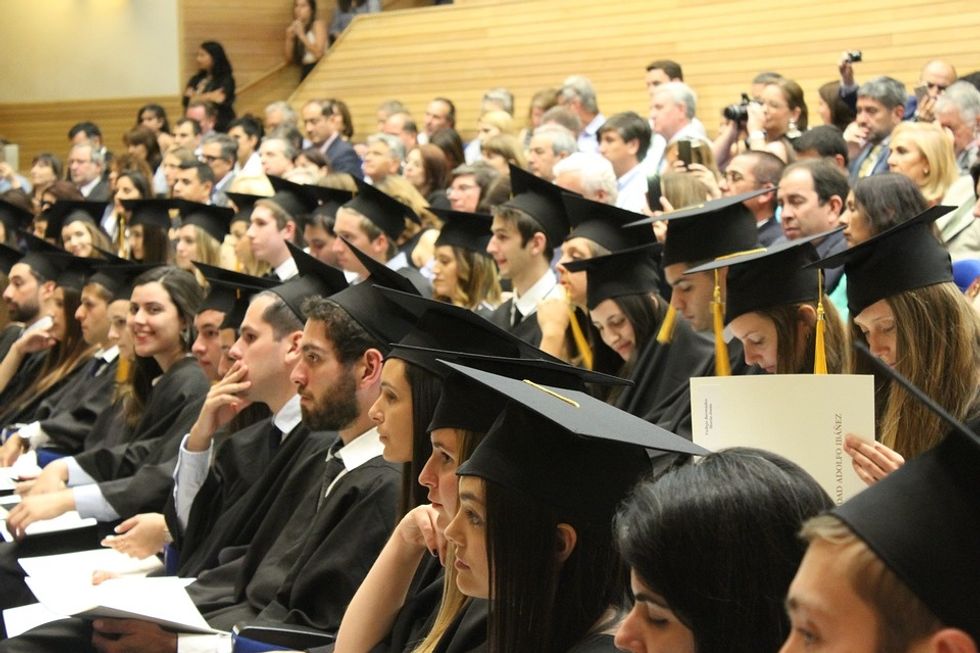 https://pixabay.com/photos/college-students-diploma-graduate-3990783/
Up until last week, I always had a major. I was an international business major, finance major, psych major on the pre-medicine track… and now (finally) I am exactly where I should have been when I started college: undecided. I think there is too much pressure as a high school student to have a designated path about what you want to study, be when you 'grow up' and essentially spend the rest of your life doing. As an 18-year-old, I really feel like I tried to pin myself down to a major so that I had a set path to follow and something to look towards. This is probably very conventional and I know tons of people at school who have their minds made up about what they want to study.
Even though I am super organized, in my experience, it is ok not to have a set path. It definitely sounds nice to say that you are studying to be a doctor, accountant, nurse, teacher, etc. from the minute that you step onto campus… but life happens. Up until last week, I was a psych major on the pre-med track. It was so relieving to say that I was going to be a doctor and I was making myself proud. But, as I said earlier, the classes I was taking just weren't interesting to me. I was not enjoying biology or chemistry. I was not happy. I think in order to say what you do like, you have to first identify the topics that you are not interested in. In this way, I really feel that everything happens for a reason. In this case, I think we enroll in specific courses for a reason and we have general requirements from our schools. I understand the general education requirements now and I appreciate the fact that they exist.
After rethinking my major again and having a really scared feeling that I do not like my major or classes I am taking, I changed around my schedule and received some guidance instead of just jumping into courses that seem to follow my major. Now, though I am still technically a psychology major, I am happily taking my general requirements for the College of Arts and Sciences and feel so relived.
On that note, I truly believe that everything happens for a reason. It is important to take a step back and let life take its course. I am loving my somewhat less stressful schedule right now because I get to have the ability to take more time to study to do well in of my courses, work, enjoy campus, stay organized and actually be involved in the clubs that you signed up for.
For all of those who are undecided at the moment, my advice to you is that it is ok. It is ok not to have an undesignated path right now. Take time to figure things out and they say that everything else will come.
Keep Reading...
Show less
Adulting
Finding who you are in your 20s
4713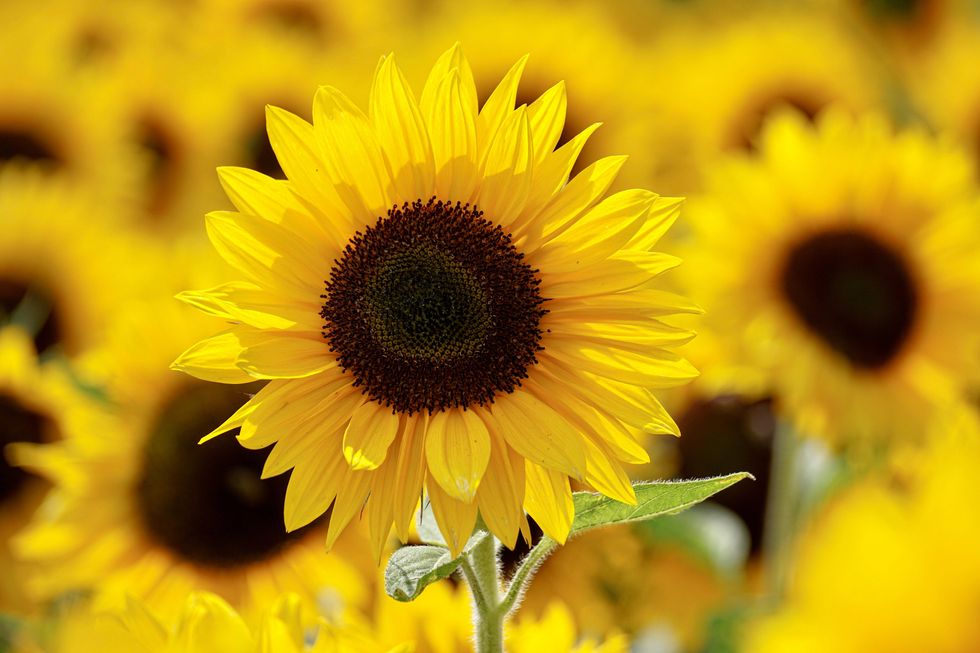 https://www.pexels.com/photo/shallow-focus-photography-of-yellow-sunflower-field-under-sunny-sky-1169084/
I am 25 years old and just now learning who I am. When I separated from my husband I was terrified of what would follow. I did not know who I was outside of a relationship, nor did I know how to be on my own. It was scary, and I was so lost. I spent months discovering who I was, and what I wanted to be. I am still searching as I believe we never truly know who we are even when we "grow up". I came to the realization that I had been hiding a part of myself for my entire life. Coming out was not easy, growing up in the church made it scary, and hard. I was told growing up that being anything but straight was such a sin, and that i would spent my life in hell because of it. I came out to my parents when I was 25 years old. I picked up the phone and called my mom, and uttered the words "I'm queer" through tears. I knew my parents would be supportive, but that didn't make it any easier for me to vulnerable and raw. Since then, I have slowly started being more authentic in who I am, and not hide parts of me just because of people's shitty opinions.

At 25 i feel more like myself than I ever have. I have learned to use my voice, and speak up for myself. I have learned to hold to my boundaries, and that the word "No" is a complete sentence. I have taken a step back from my people pleasing and have learned to say no, when I am to drained to offer assistance anymore. Self care is something I have preached about my whole life, but never really practiced. Don't get me wrong, I would spend days off in bed, watching my favorite tv shows, but i wouldn't do things that poured back into me, so I was constantly feeling drained. I have learned that it's okay to do things that make you happy, that fill you with joy, and love, and wonderment. It's okay to have days where you don't want to do anything, because you woke up that morning, you took a breath and decided to keep going. As humans we tend to only show the good parts of what is going on in our lives, and leave out the messy. but you know what, life is messy. NO ONES and i mean NO ONES life is as perfect at they portray it to be. I spent most of my life looking at pictures of the "perfect" people on social media, and feeling behind in my life. I would constantly think "how will i ever catch up?" I have learned life is not a race, you can do things at your own speed because your only competition is you. You are the only person you have to compete again, and that way of thinking has damn near saved my life.
Life is messy, but that's what can make it fun.
Keep Reading...
Show less
Adulting
Ask your best friend these basic questions to see just how well they know you.
42494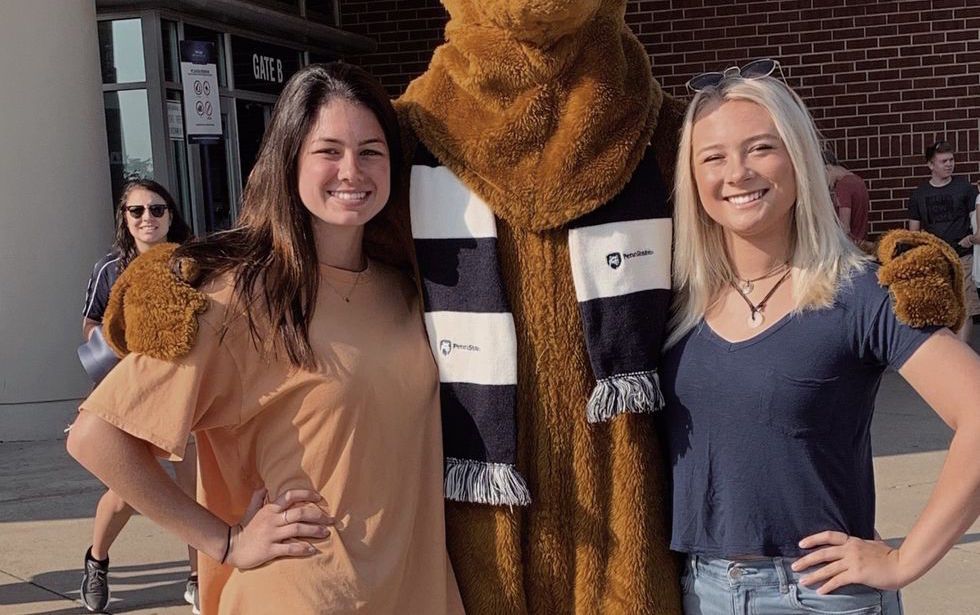 My best friend has been in my life since we were 3 years old, now that we are adults now, I'd like to ask her these questions to see how well she knows me.
1. What's my favorite type of food?
Japanese Food
Wrong: Mexican Food
2. What's one food I hate?
Tomato
Correct
3. What's my favorite restaurant?
Chipotle
Wrong: Panera Bread
4. What's my favorite movie?
Hocus Pocus
Correct
5. Where was I born?
Saint Mary's Hospital
Correct
6. Who is my absolute best friend?
"Me duh"
Correct
7. What's my favorite thing about you?
"everything"
Correct
8. What is my dream job?
Director
Correct
9. What's my favorite color?
Orange
Correct
10. What's one thing I'm really bad at?
Driving
Correct :(
11. What's one thing I'm really good at?
Writing essays
Correct
12. What would you say is my greatest weakness?
Saving money
Correct
13. What would you say is my greatest strength?
Spending money
Correct
14. Who am I closest to in my family?
My parents
Correct
15. How did I get my name?
"They just said it"
Wrong: They based my name selection on my hair color
16. Who is my role model?
Billie Eilish
Wrong: my cousin Kristina
17. Who is my biggest supporter?
My parents
Correct
18. What is my biggest regret?
Watching a scary movie too young
Correct
19. What is my greatest fear?
Possession
Correct
20. What is my biggest insecurity?
small lips
Correct
Keep Reading...
Show less
Featured
I survive a day alone in NYC.
11826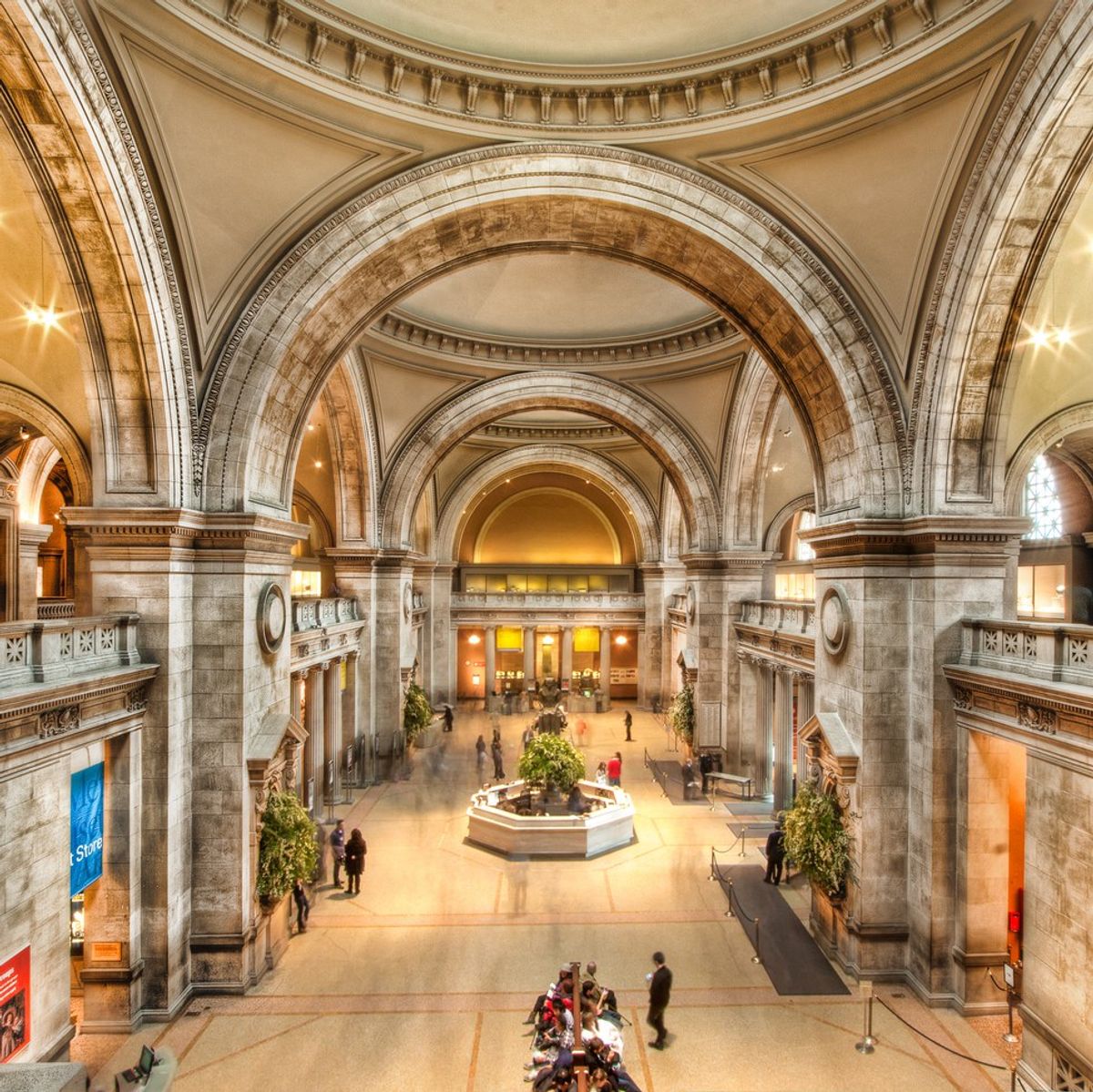 Wikimedia Commons
It was six in the evening. I was sitting in the courtyard of a Renaissance-era Italian villa, glancing around at the statues, most notably one of a boy removing a thorn from his foot. Despite the supposedly relaxing setting, I was incredibly anxious. My phone was at less than 5 percent battery, and once it died I would be completely disconnected from my family and peers, alone in one of the largest art museums in the country.
Last weekend, as a perk of being a honors student here at Loyola, the entire freshman honors class set out at seven in the morning to New York City and the Metropolitan Museum of Art. I felt fairly confident about the whole thing; I had packed all I needed, and made plans with some friends from my Messina group the week before.
On the bus I asked if they were planning on staying in the museum all day like I was. I wanted to get as much as I could out of one of the most prestigious museums in the world. I was honestly quite surprised when they had made plans to see" Les Miserables." To be fair, it was last minute on their part as well, and I accept some of the blame by not following up on our initial conversation. I wasn't upset at them. I figured I was okay as long as I didn't leave the museum.
After improvising some lunch, I headed over to the Greek and Roman wing to take a tour guided by our Messina teachers. Afterwards, I meandered through the museum, having the time of my life, pondering the wide variety of art on display. After getting some dinner at the basement cafeteria, I noticed my phone battery was running low. It was 4:30 in the afternoon, and was not supposed to head back to the bus until 6:30. Now, as grown adults, the bus would not wait for us -- it left exactly at seven. I'm serious. The itinerary even gave numbers for the train station.
I was a little nervous at that point. My phone was my only clock and only connection to my Messina group, parents, and the rest of the world. If I stopped taking pictures and texting, the battery would last until I was on the bus and could text my mom I was safe. However, after a round of souvenir buying and coming clean to my mom, who thought my friends -- or at least my teachers -- had been with me the entire day, my phone was dying. And then I was there, sitting on one of the few benches I could find (my feet were killing me) and trying to stay calm.
Thankfully for my nerves, one of my last few texts was from my Messina group, a majority of which were meeting on the stairs. As we congregated, I tried to text my mom, only to have my phone die in my hands. I was nerve-wracked at that point, afraid I would be left alone to die in the city. I stayed with the crowd of students as we wandered through the streets of the city, and eventually onto the bus.
The first thing I did when I got back was text my mom I was okay, after my phone got some juice. The day had been good. It may have been nice to have someone else with me, but I took care of myself, like the independent adult the rest of the world considers me to be. It'll probably be a while before I consider myself such.
Keep Reading...
Show less
Subscribe to Our Newsletter