Jennifer Lawrence is many things. Talented, beautiful, quirky, hilarious. She is just an all-around awesome human being. We all wish we could say Jennifer Lawrence is in our friend squad.
From the way she speaks her mind without giving a second thought, her candid honesty or how her mega success hasn't gone to her head, Jennifer Lawrence is one of those celebrities you want to have several drinks with. She is also someone we can all relate to.
These 15 GIFs show just how Jennifer Lawrence is all of us.
1. When she had the perfect response to a compliment from the paparazzi.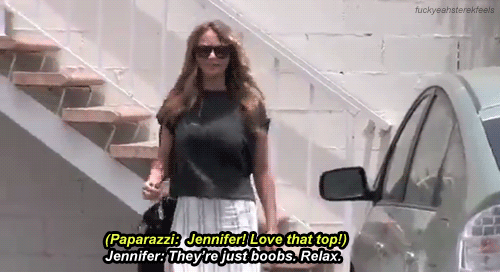 2. When she revealed the secret to her acting talent.
3. When she shared how nerve-racking and exciting interviews can be.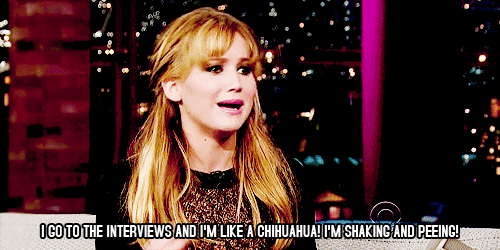 4. When she had her priorities in check.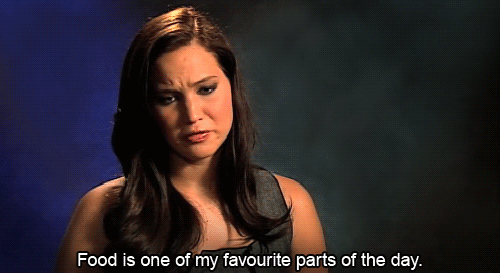 5. When she thought she saw Honey Boo Boo and almost sacrificed a family.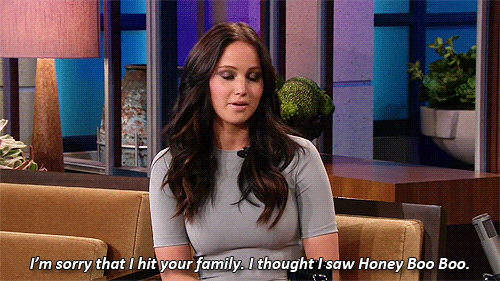 6. When her weirdness made her do this.

7. When she said how she spends her free time.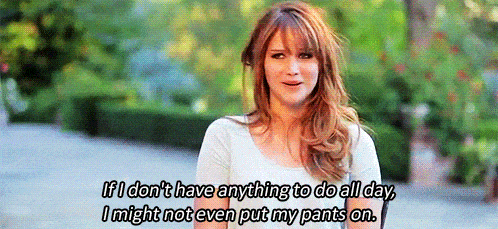 8. When she completely embarrassed Josh Hutcherson with one question.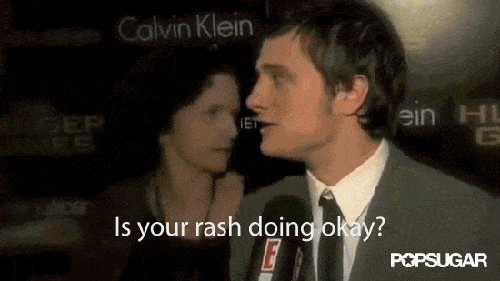 9. When she recalled Hogwarts just leaving her destroyed.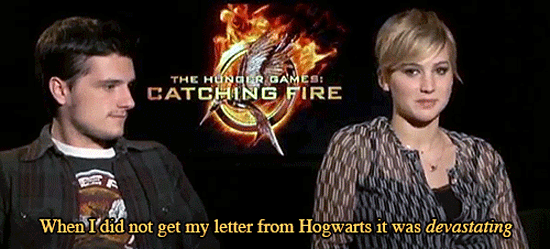 10. When she acknowledged her weirdness.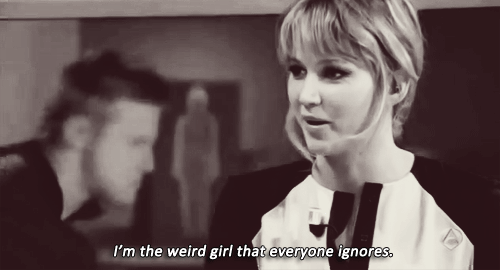 11. When she was left disappointed.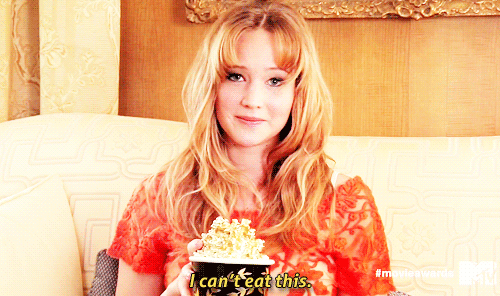 12. When people on set had to take a knife away from her.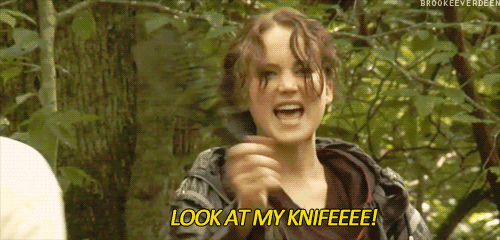 13. When she discovered her breasts may be uneven and was left shook.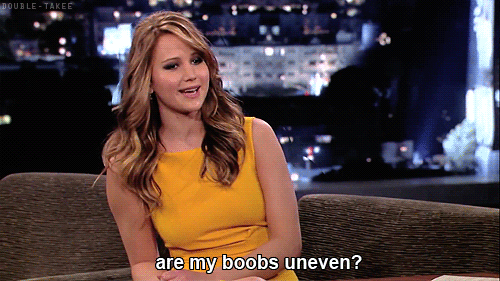 14. When her clumsiness took over.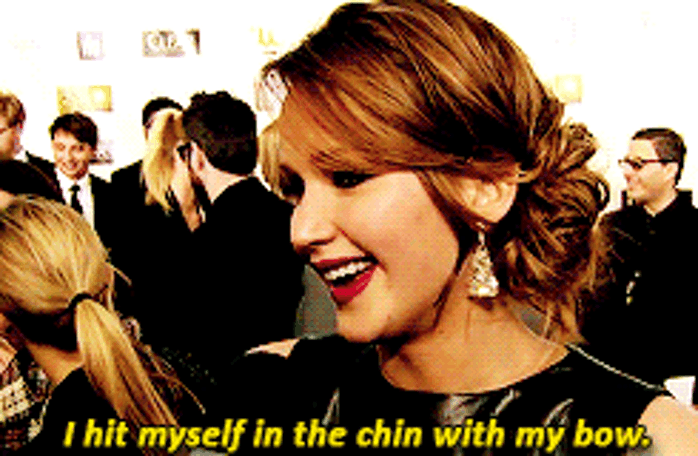 15. When she gave Chelsea Handler sound advice.