A buddy and I decided to take a trip to Indy so I could shoot some shots for this article. Even though it was freezing, we powered through and had a lot of fun. I also climbed about 300 stairs to get the above shot. That may or may not have been worth it, especially since I soon found out we could have taken the elevator for two dollars.
Anyway, enjoy!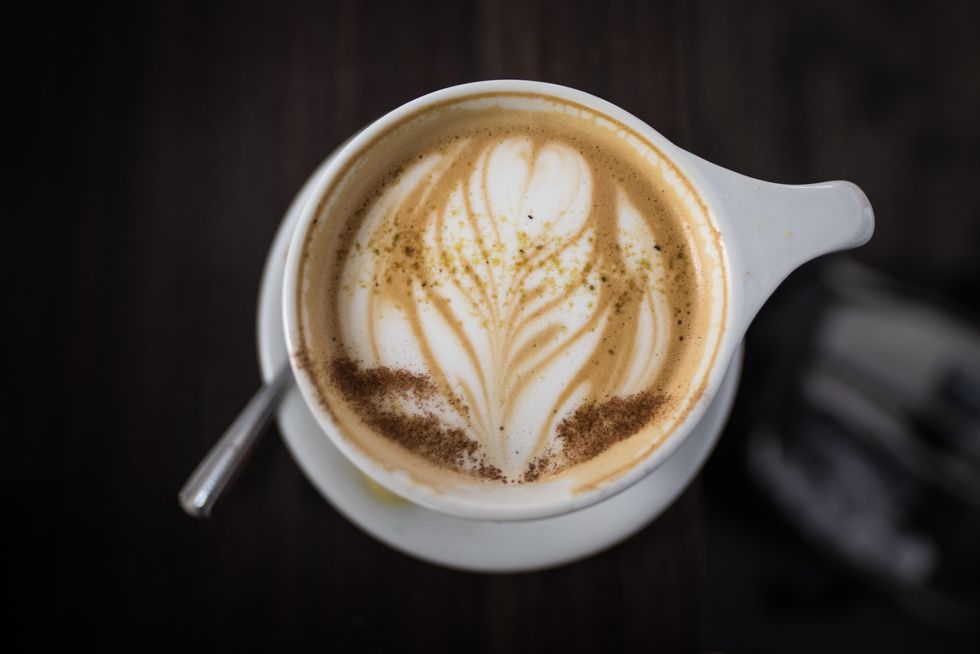 Michael Neal
I always stop at cool places for coffee, and this trip was no exception. I really liked the art and garnish on this latte, so I took a quick top down shot to show it off.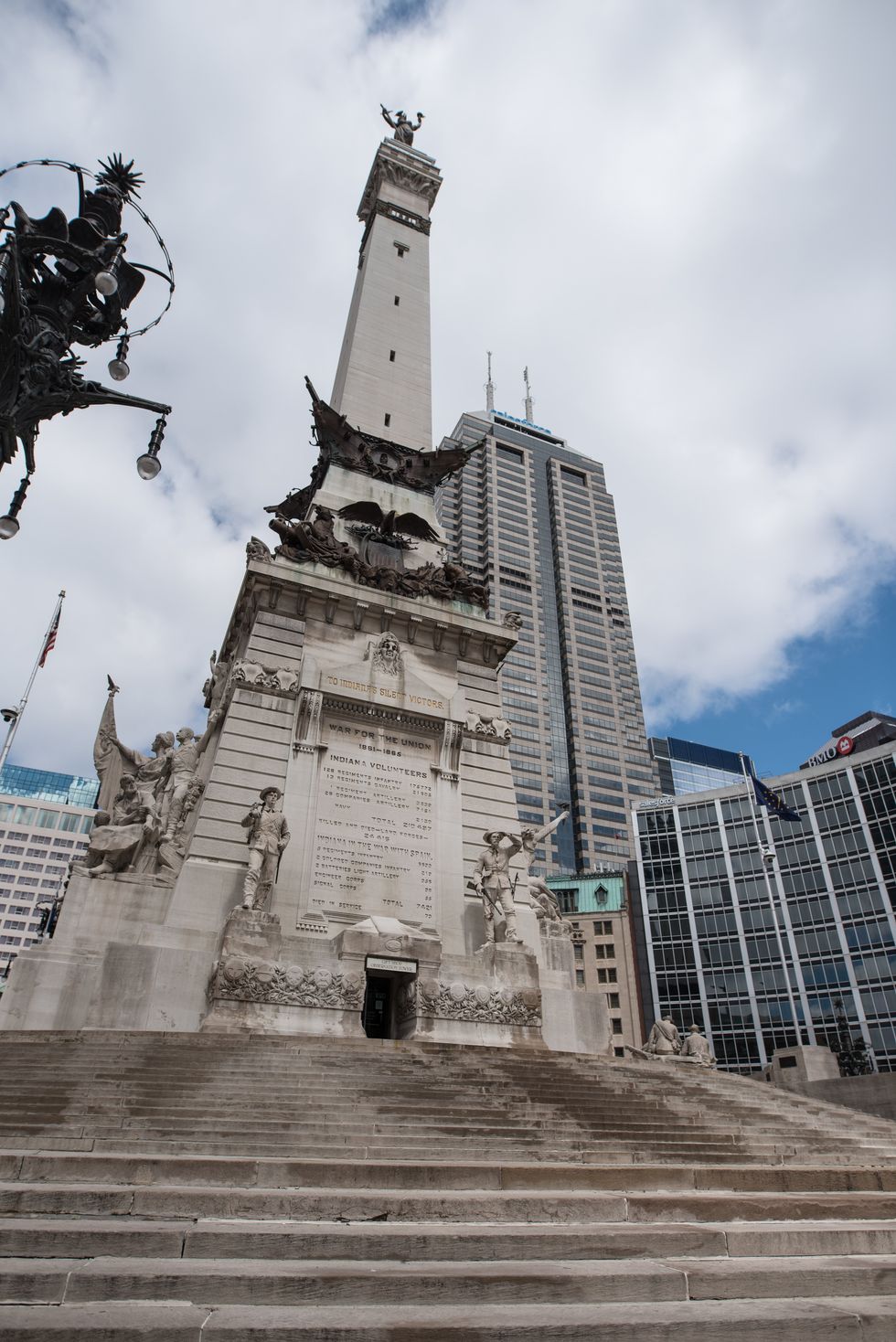 Michael Neal
The architecture downtown was really interesting near the circle, so I brought a wide lens to capture the large structures.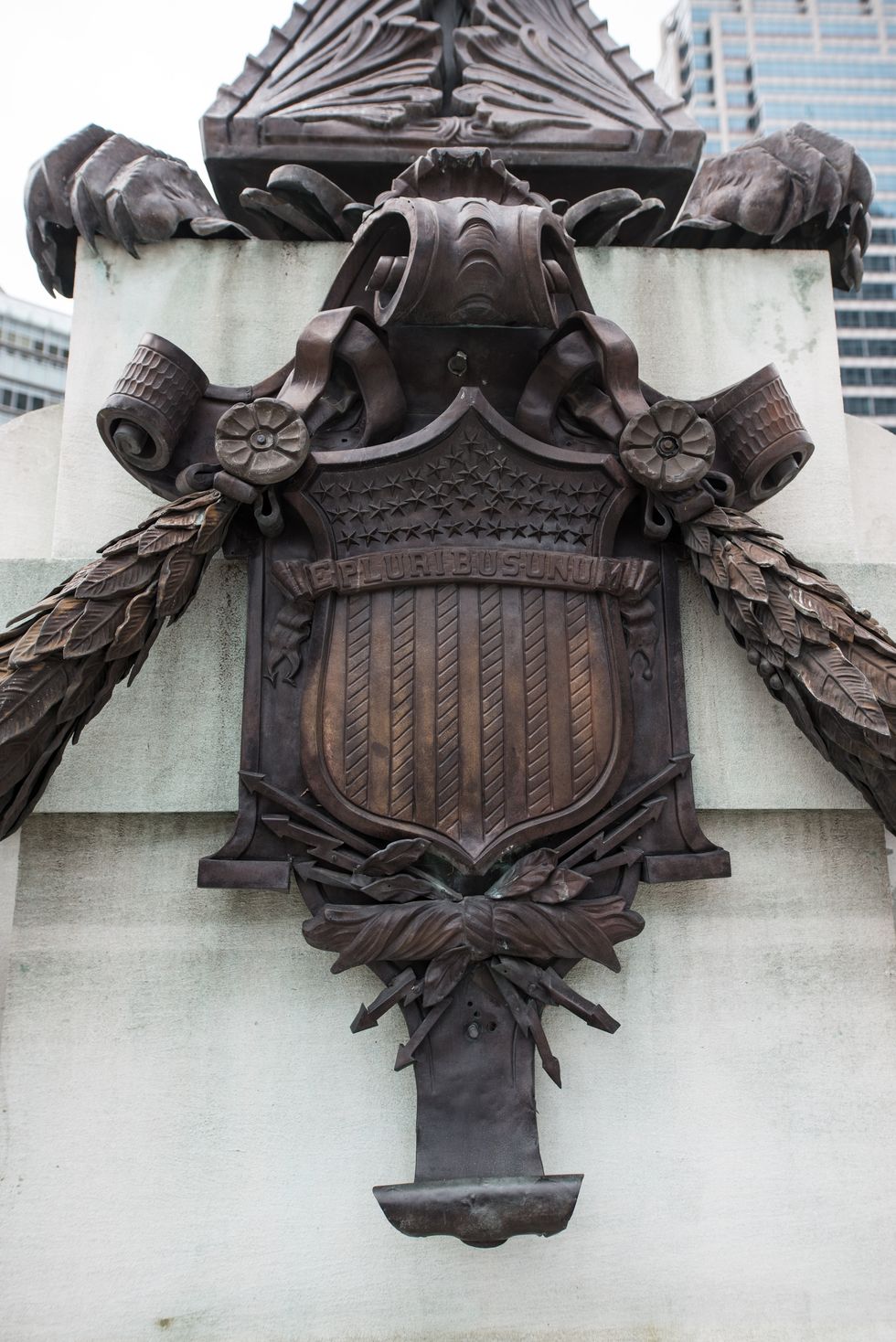 Michael Neal
Here's a close-up shot of some of the embellishments on the structures.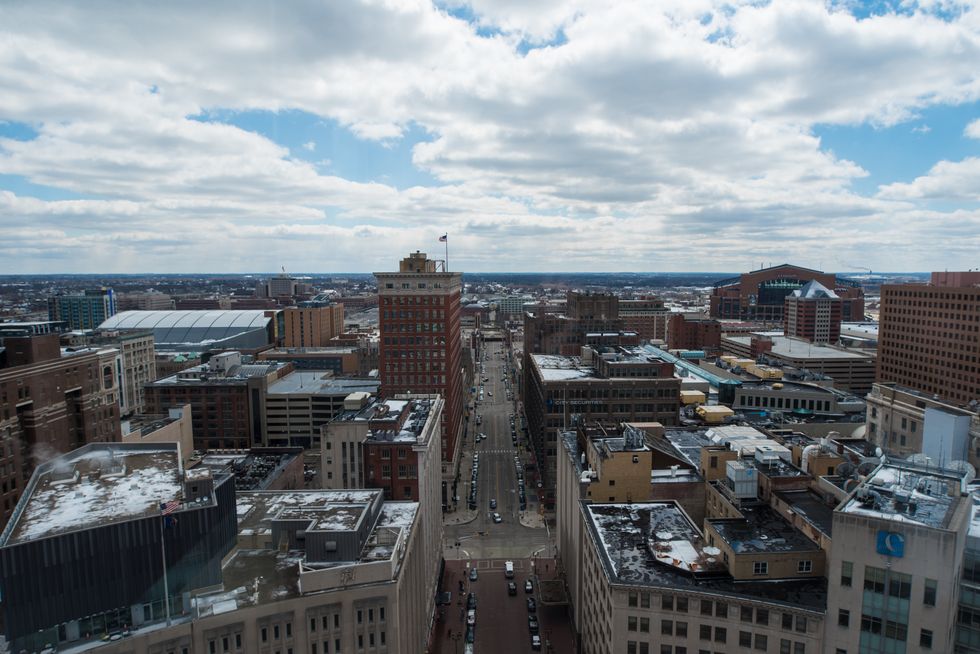 Michael Neal
Another shot I grabbed after stammering to the top of a giant building.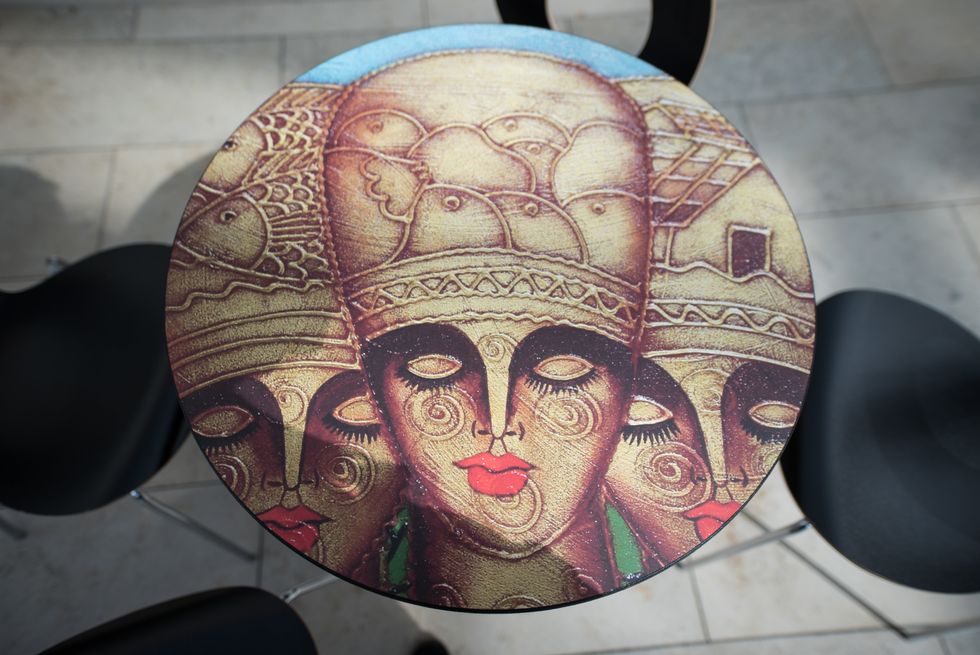 Michael Neal
I spent a lot of time shooting in the Indianapolis Artsgarden, and the tables there were really cool, so again I shot a quick top-down image.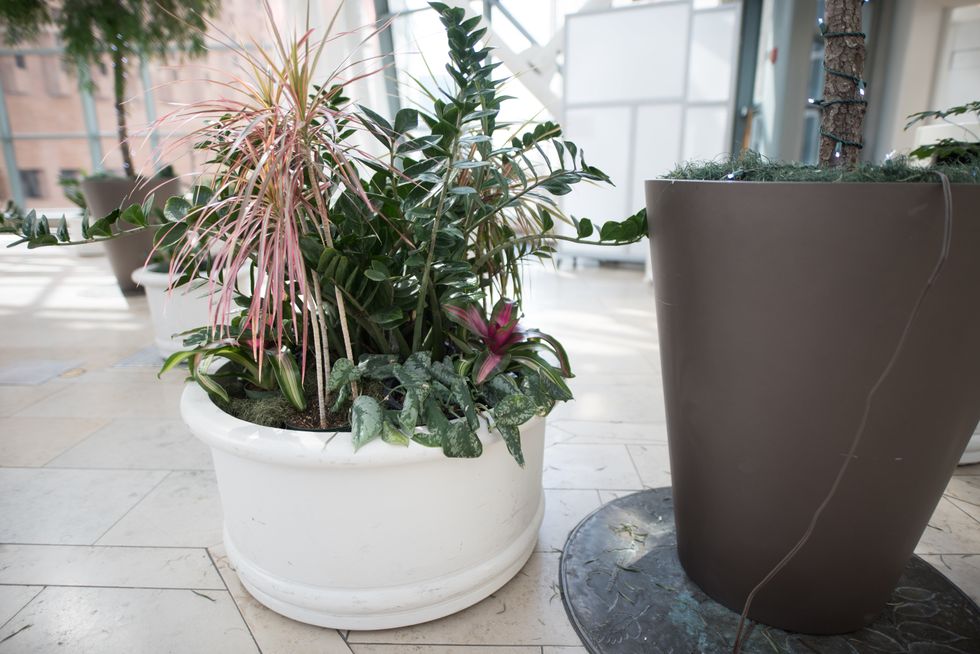 Michael Neal
Another shot around the Artsgarden, I liked the high-key foliage that was placed around the area.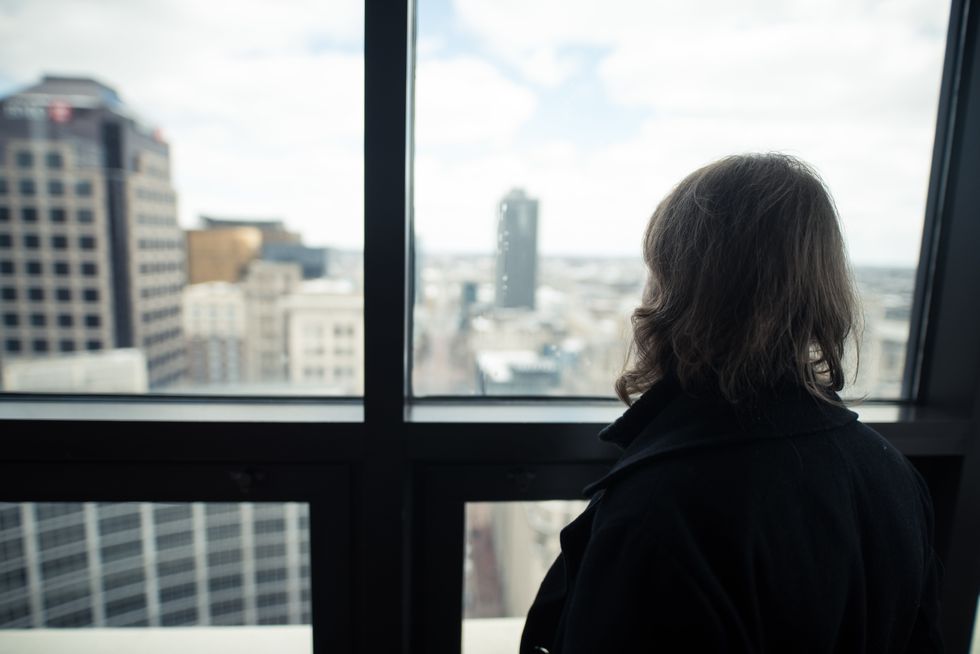 Michael Neal
Here my friend is looking out the window to see the skyline of the city. I liked the silhouette against the cityscape.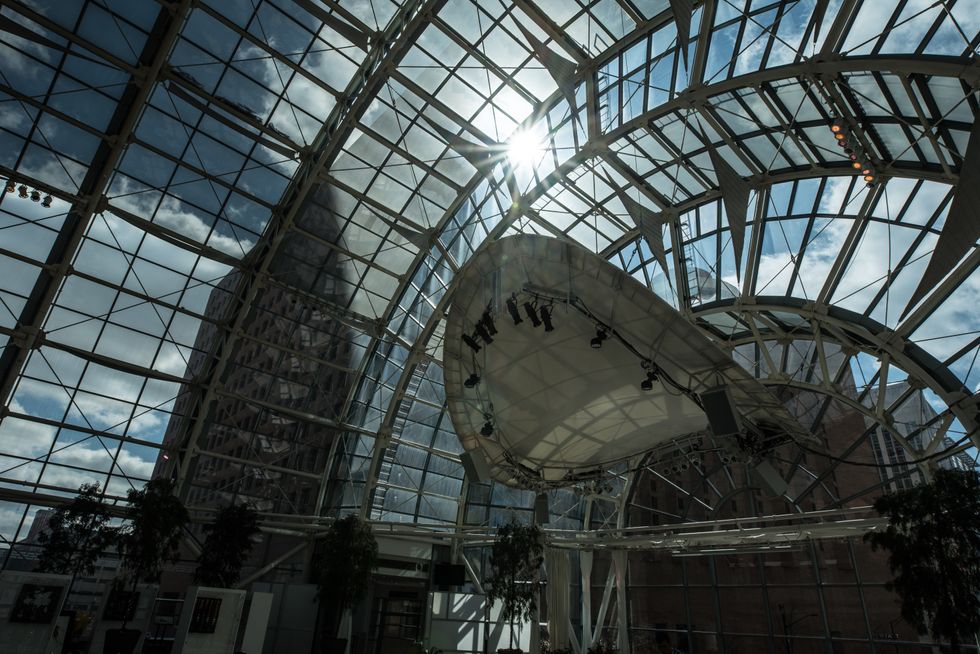 Michael Neal
Here's a final shot from the Artsgarden. I used a really narrow aperture so get the sun flare from the light gleaming through the ceiling.
I hope you enjoyed my quick trip to Indy! I highly recommend visiting, but I would try to do it in the warmer months.