My best friend, Rosie, and I love to make impulse decisions. Whether it is getting a tattoo, going out to 41 Diner at midnight and not getting back until 2 AM, or going on a coin flip drive.
We were hanging out on Monday and we wanted to do something impulsive. Another tattoo? Nope. But what about a positive impulse decision? One we would think back on and just smile because it was so amazing? So we thought about it. Sitting in the Walmart parking lot just thinking, "what could we do that would have a positive outcome?
The idea came about twenty minutes of sitting there. I jumped up and said, "I GOT IT!!" Then we decided events for the whole week.
Monday - Donate books to the children in the hospital.
When we were in the line to check out, the cashier had asked us if it was for a school project. We then mentioned that we wanted to do impulse decisions with a positive outcome. The lady behind us overheard and said, "you guys just proved to me there is still good in this world." In which the cashier said, "exactly. You guys made my night."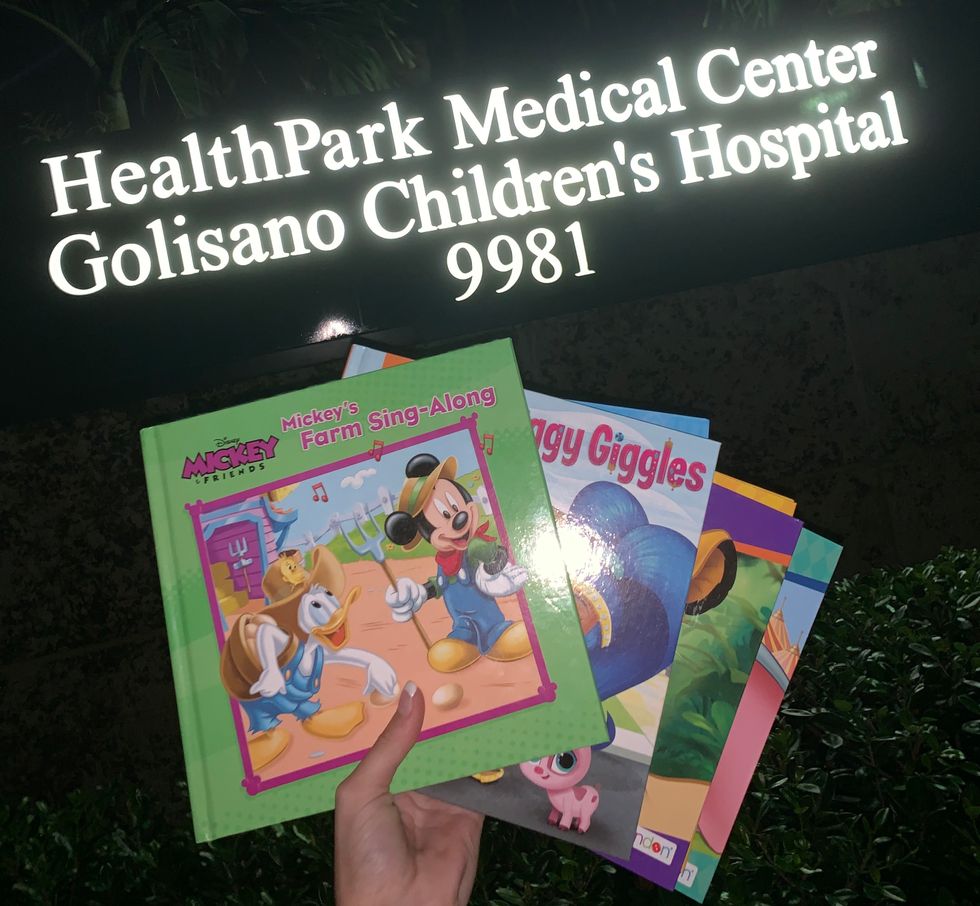 Ashley Barron
All 40 of the books had a special message written in them. Some said, "you shine brighter than the sun," "let the world hear you roar," "this is to put a little sunshine in your day," and even "you are so strong!"
Tuesday - Wrote notes to those who impacted us.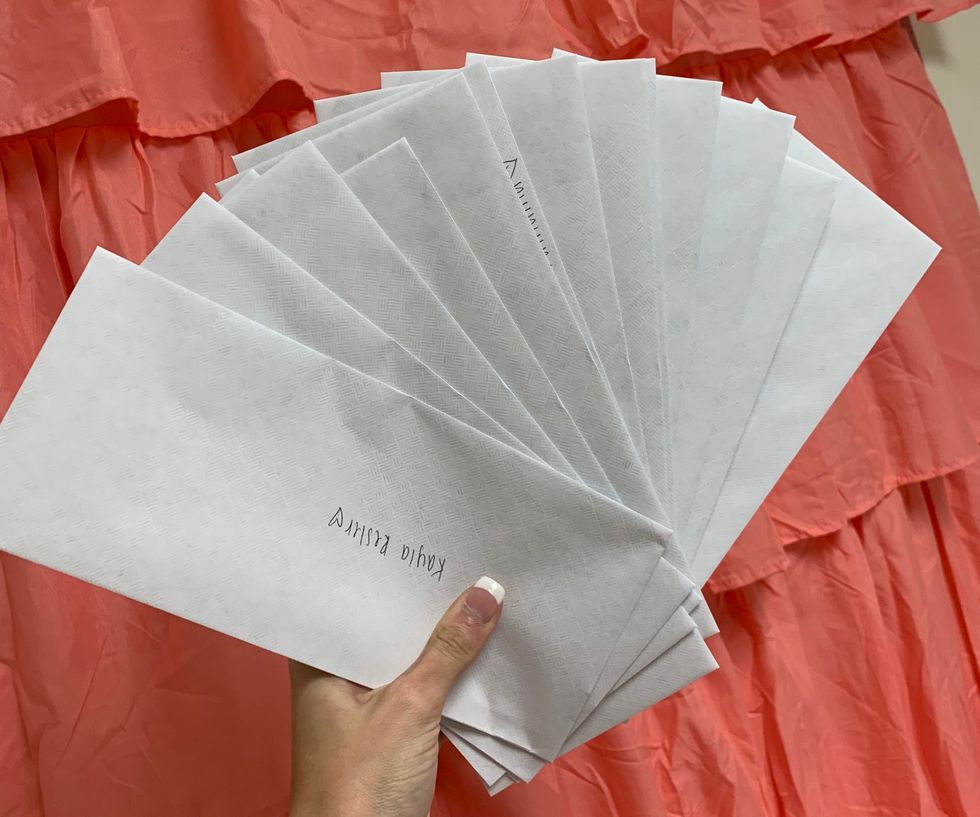 Ashley Barron
I wrote a total of 20 notes. 20 people who have impacted my life beyond belief. Some within the past two weeks, some within the past couple of month. Somehow, everyone we meet, we impact their life in some way or another. I had a few people tell me that I have impacted their life by opening their eyes to new types of people and the different situations they could be in and how they could survive the worst days of their life.
Wednesday - We made a trip to the fire station and delivered a care package.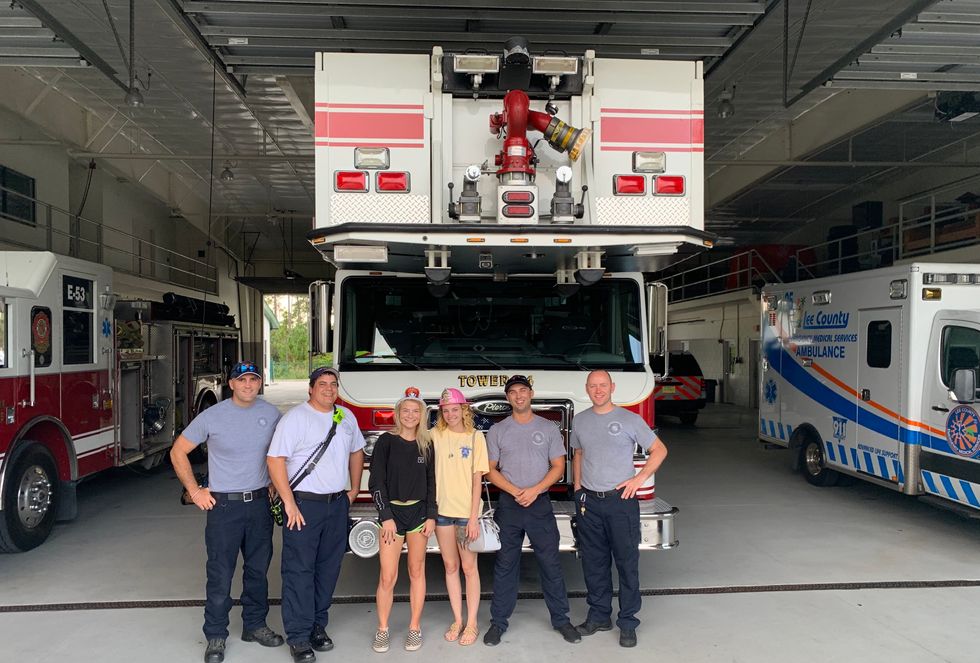 San Carlos Park Fire Department
These sweet firefighters gave us a tour of the fire station, which is boujee by the way, and gave us a bag of free swag! One of them had told us that we gave them everything they needed. The one who opened the package knew exactly who got what, which showed us that they are not just coworkers, they are family. We had asked one of them what their favorite part of the job was and he had explained that they never have the same day again, they love the adrenaline rush they get.
Also, if anyone wants a tour just hit us up! They appreciate visitors and snacks!
Thursday - Delivered a care package to the police and donated to the humane society.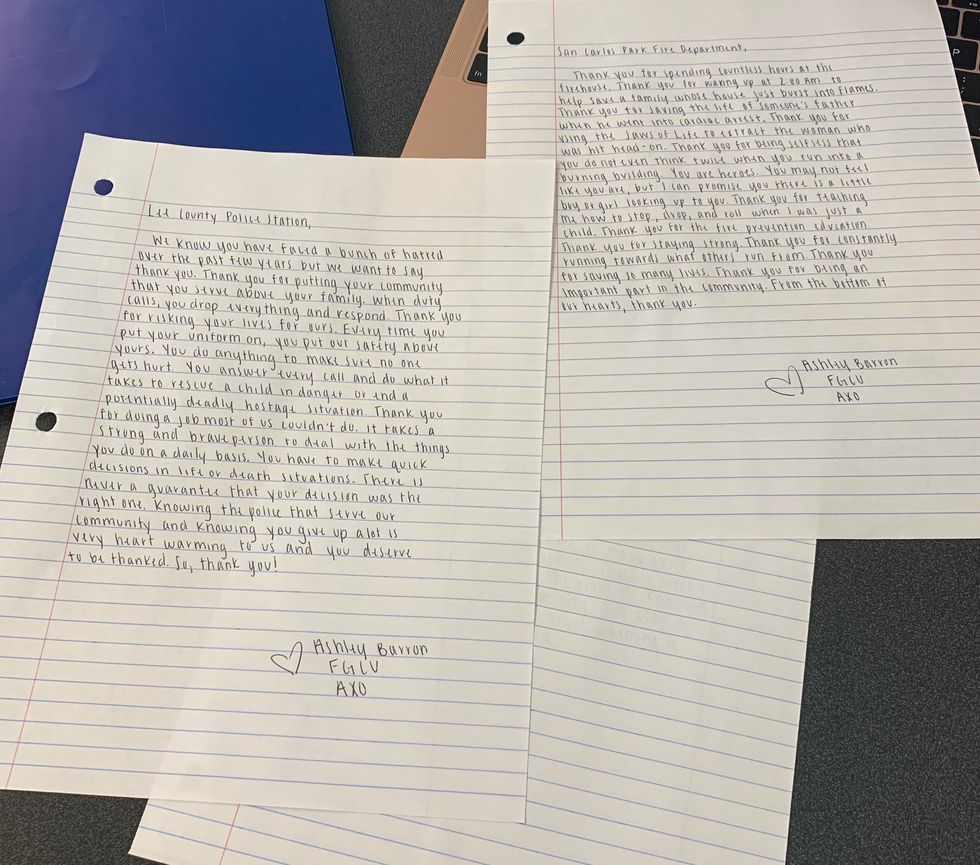 Ashley Barron
When we dropped the items off at the Lee County Police Station, they had told us the officers would really appreciate this. We should appreciate our officers more. Yes, they give us tickets and yes, they get on us about driving but at the end of the day, they could have potentially saved you from a deadly situation. Think to yourself for a second, if they did not stop you and something happened to you, think of the regret they would feel that they could have saved you.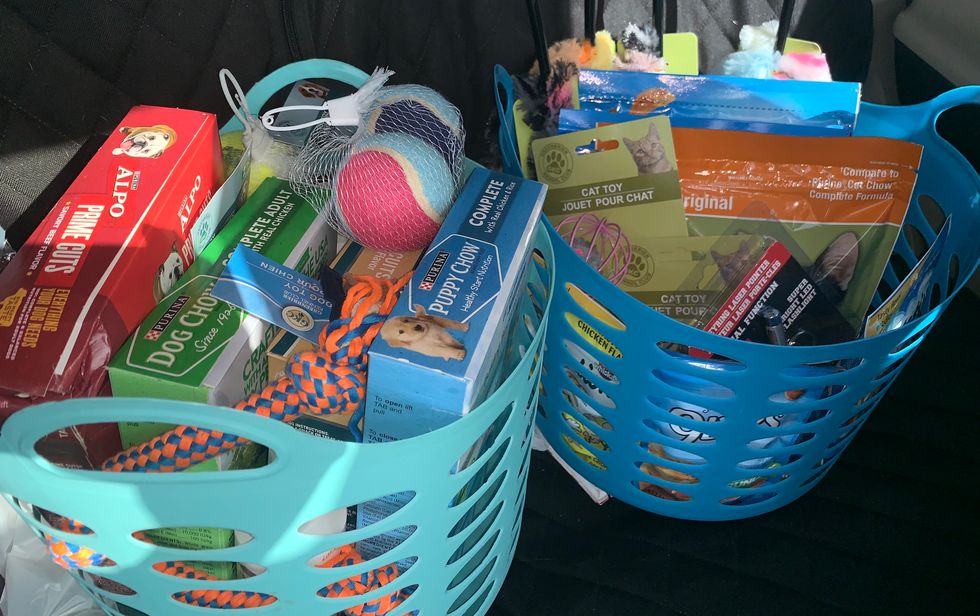 Ashley Barron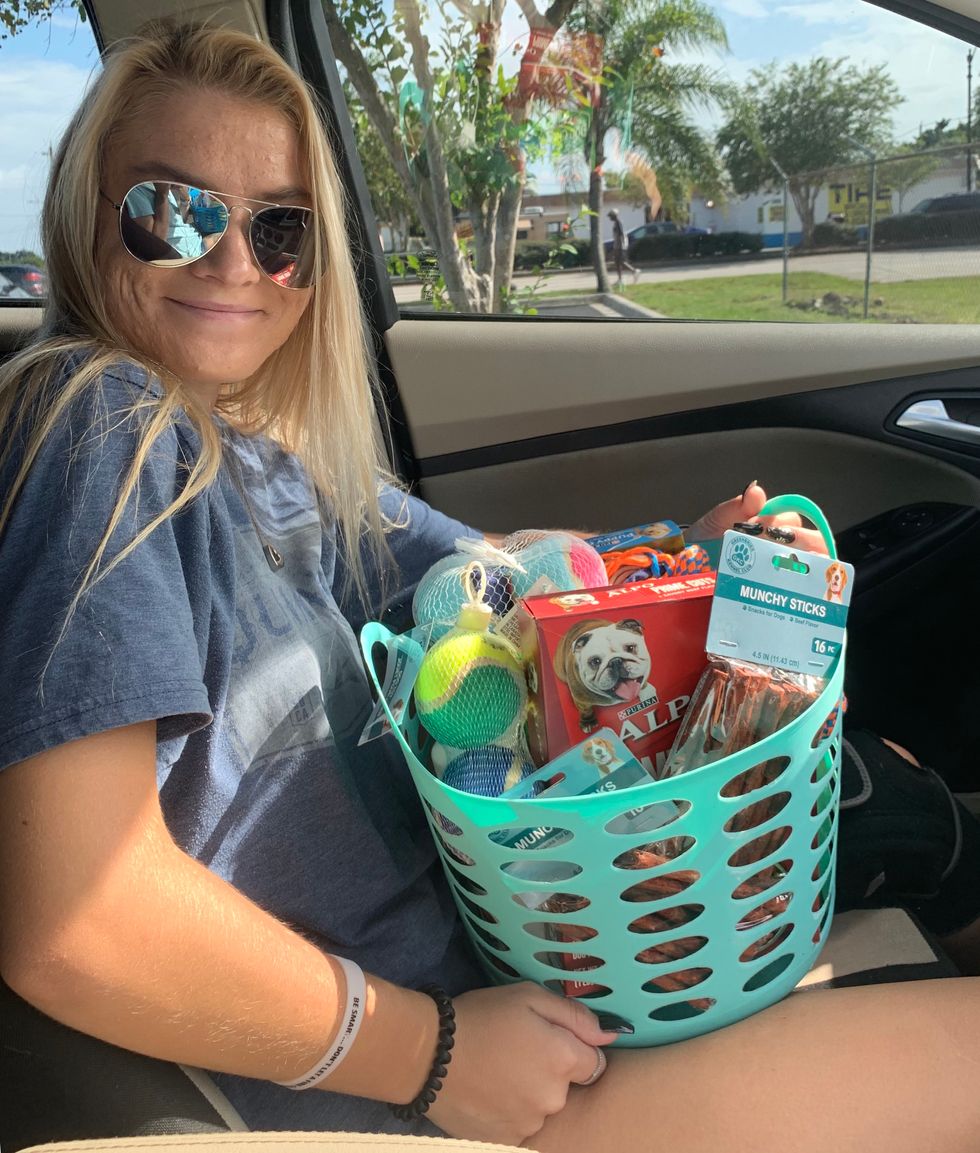 Rosie Williams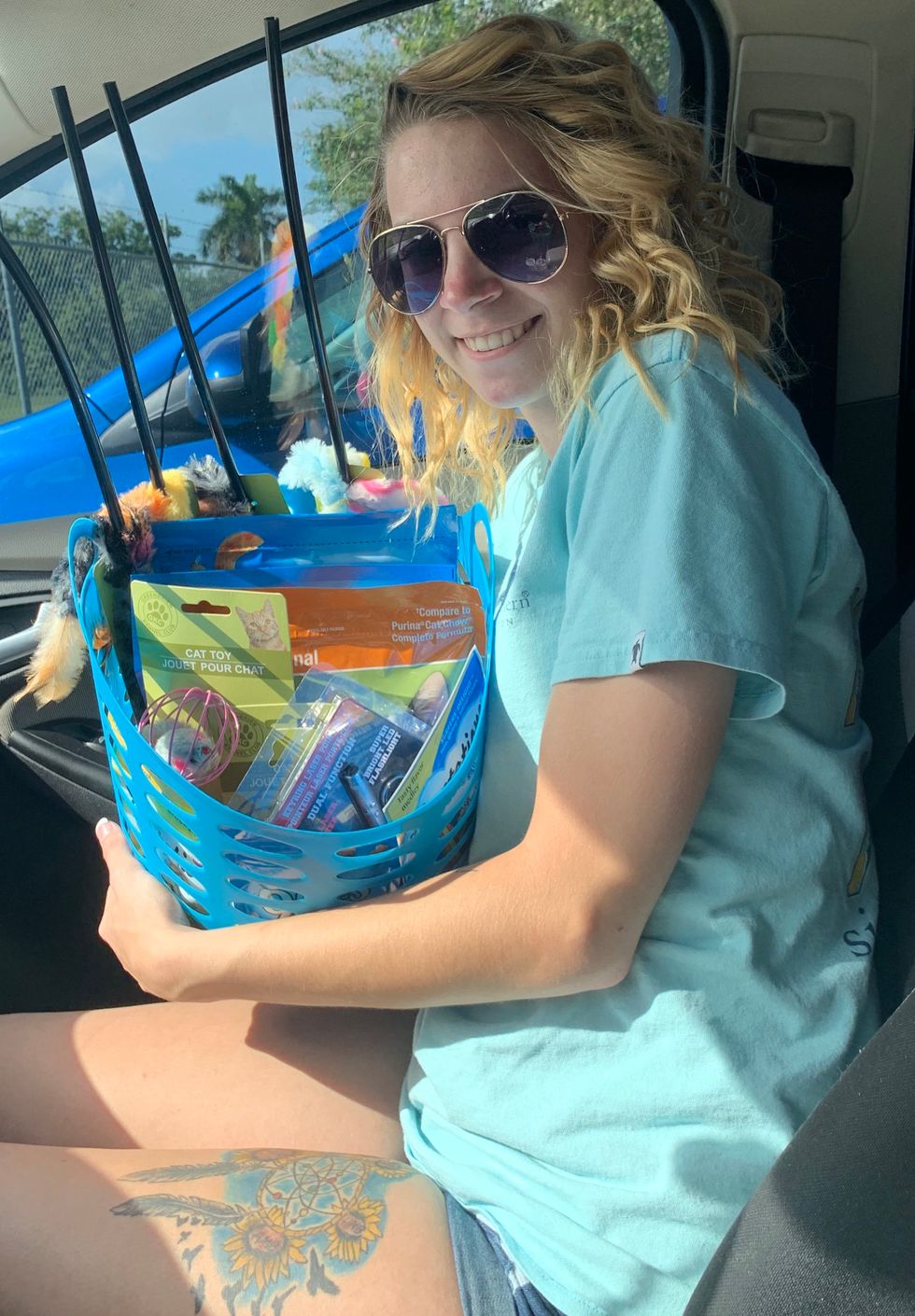 Ashley Barron
We made packages for the humane society. When we walked in there, their faces instantly lit up because of the donations.
Here is the thing, you can not change the world in one day, one week, one month, or even one year. But you know what you can do? You can try. You can wake up every day and want to change the world. You can wake up every day and decide what you want to change. Do you want to give back to your community? Do you want to bring a smile to someone's face? The smallest acts of kindness go a long way.
Both of us wanted to cry from doing what we did. Both of us want to wake up one day and hear there is peace on Earth. Every day that we wake up and decide to give back to our community and bring a smile to faces, strangers even, we know we have made our mark. We know we are one day closer to bringing peace on Earth.
Instead of making decisions that could affect our future, we decided to make decisions that will better not only our future but yours as well.
You can find us spending our futures giving back to our community even more. Whether it is by visiting nursing homes, spending time with orphans, or even giving care packages to homeless, we will be making our mark on the world and we hope you do, too.