Here's how I think the Grizzlies could return to the ranks of the top teams in the National Basketball Association:
Keep Your Front Office Functional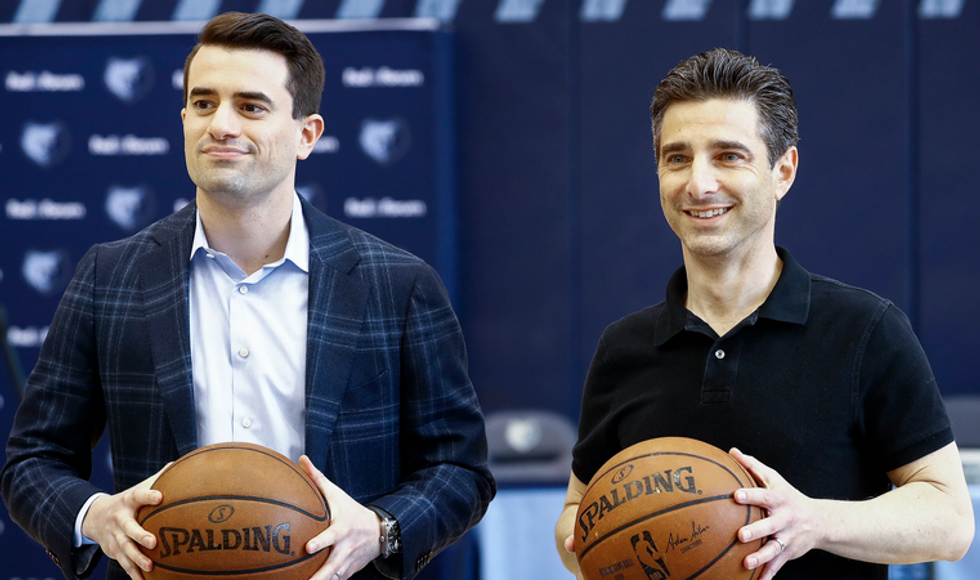 The Memphis Grizzlies' new Executive Vice President of Basketball Operations Zach Kleiman, left, and new franchise President Jason Wexler
Mark Weber/The Commercial Appeal
On April 11, 2019, as I was in the Mitchell Memorial Library cramming for final exams and projects, Memphis Grizzlies fans received quite possibly the greatest news they could've ever asked for, as it was announced that the team had fired Chris Wallace from the general manager position and reallocated him to a scouting role.
I believe that we should've completely severed ties with Wallace, but I'm just a Grizzlies fan who hates stupid decisions, and he has made plenty of them. Just to name a few, Wallace drafted Hasheem Thabeet 2nd overall in 2009 (instead of James Harden, Steph Curry, or DeMar DeRozan), gave a max contract to Chandler Parsons (who has only played in less than one-third of Memphis' games since his signing due to injury), lost trade leverage on MANY players (most recently, Tyreke Evans), and failed to communicate (wasn't clear on which Brooks would be traded; the Suns wanted Dillon Brooks and the Grizzlies wanted to trade MarShon Brooks). I would have (and still) preferred that we get Wallace as far away from our basketball team as possible, but I'll take what I can get.
Since Wallace's demotion, the Grizzlies management has seen that people actually do care about the team and are doing much more to make the team better. New team President Jason Wexler has taken over the general manager role, and he looks to work very closely alongside new VP of Basketball Operations Zach Kleiman.

Now, for the love of all things that are good, KEEP IT THIS WAY! The future of the Grizzlies finally looks promising again, and much of it is a result of removing the incompetence from power. Grizzlies fans are excited about the team again. Give Wexler and Kleiman the power to run the organization. They're both savvy young businessmen who have a passion for Memphis, and they are ready to help the team return to the dominant culture that was present during the Grit and Grind era.

Get the 2019 Draft Right...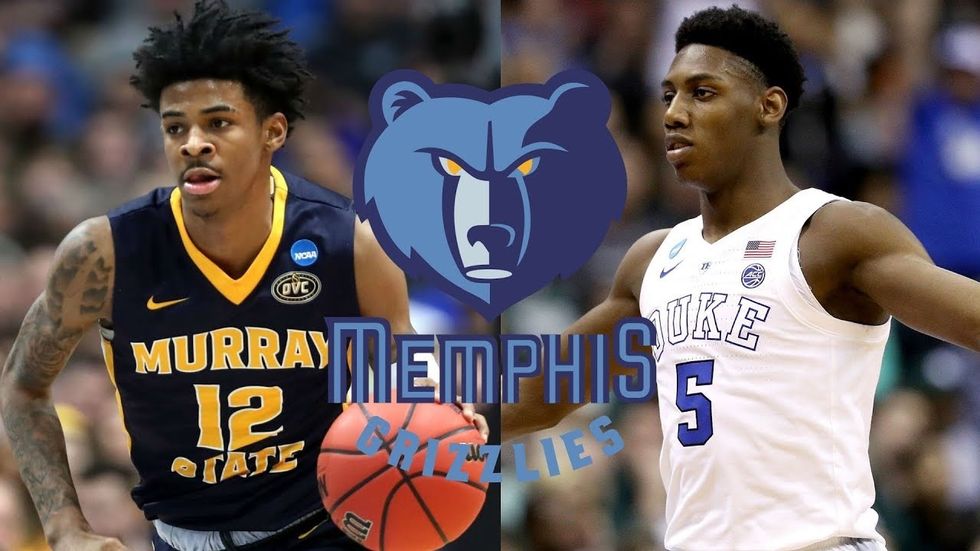 The two prospects that Memphis is most likely to select with the second overall pick: Murray State's Ja Morant and Duke's RJ Barrett
On May 14, 2019, the Memphis Grizzlies made team history, and I was at Buffalo Wild Wings with my dad to witness it. They had the eighth-best odds to earn the first overall pick in the 2019 NBA Draft Lottery, and that pick would have went to the Boston Celtics (by way of the terrible Jeff Green trade, courtesy of Chris Wallace) if their odds betrayed them. However, by the grace of God Himself, the Memphis Grizzlies ended up with the second overall pick, behind only the New Orleans Pelicans. The Pelicans are going to draft Duke's Zion Williamson, and that's a fact. No player has been as hyped up as Zion has since LeBron James, and he will make an instant impact on any team he plays for. It's too easy. However, that leaves Memphis with a difficult choice at number 2.
The Grizzlies have two realistic options: Murray State point guard Ja Morant or Duke forward RJ Barrett. Both are incredible players with very few flaws for a rookie, which makes the decision that much harder. With Mike Conley aging and wanting to be moved to a team that's closer to competing for a championship, my preferred choice is Ja Morant. He's already good enough to lead an NBA offense and his defense will improve in time. The Grizzlies have even come out and said they are planning to draft Morant, and Morant has said he's excited to be in Memphis, However, RJ Barrett is also a dominant offensive player that can command the floor much like Morant can. Both would pair very well for the future superstar of the organization Jaren Jackson, Jr., and I won't complain either way.

And Get Free Agency Right After That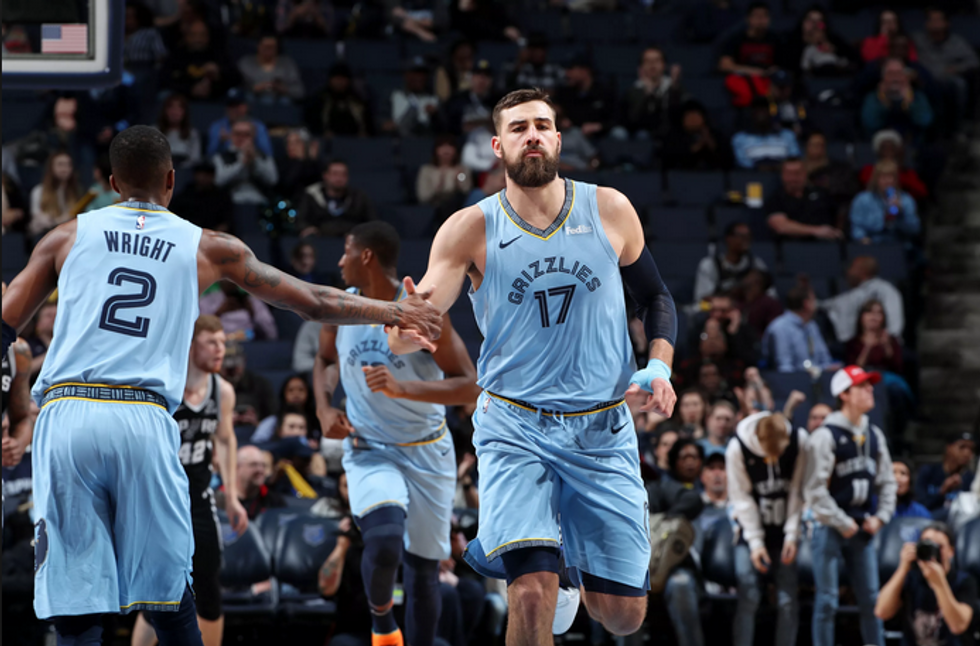 Memphis's new players acquired in the Marc Gasol trade: Delon Wright and Jonas Valancinuas

Memphis did the right thing by trading Marc Gasol. It was the hard thing, but it was the right thing. They shed Marc's contract while simultaneously acquiring more value for the current team, future trade value, and an extra draft pick. Both Delon Wright and Jonas Valancinuas played valuable minutes and did good things during those minutes. Valancinuas has even expressed his desire to return to Memphis next season. This is a VERY good thing for the Grizzlies, as it shows that Memphis CAN be a legitimate free agent destination.
The main hope in post-draft transactions is to trade Mike Conley to acquire more value, just as the Gasol trade did. This will allow us to shed contracts to create more cap room to acquire prominent free agents. While the Memphis Grizzlies may have absolutely zero chance to sign players like Kevin Durant or Kyrie Irving, there are other options for the team. Versatile players including Al Horford, Brook Lopez, Danny Green, among many others, are all eligible for free agency in 2019. If the Grizzlies front office could lure one of these players away from a big-market destination and into Memphis, we could be back on the map. We're closer to contending than people want to give us credit for, and with the right moves this offseason, we could be competing again sooner rather than later.