Gaining the freshman 15 in college is inevitable. When you eat at dining halls or your sorority house every day you're going to choose the option to eat pizza, pasta and fried chicken instead of the healthy salad. Let's be real here, no one actually loves salad and if you do, you're crazy. Sure, it's fine when you have fatty dressing but surprise you're eating leaves. We're not animals, we aren't made to eat leaves for every meal. So, surprise again, when you're given freedom, you're going to choose the option that tastes better. You'll give yourself a cheat day, but then every day becomes a cheat day. Just one cookie becomes five cookies and then one taco becomes five tacos.
What I'm trying to say is it can't be avoided unless you have the best self-disciple (and if you do please teach me). Also if you're someone who wants a true college experience, you're most likely going out, and drinking on school nights, and then... dun dun DUN... the dreaded drunk eating. Luckily, Domino's is open till like 4 AM to help all your cravings, but also unlucky because that 2000 calorie pizza is going straight to your thighs. I even had a friend block Domino's, so maybe that can help you.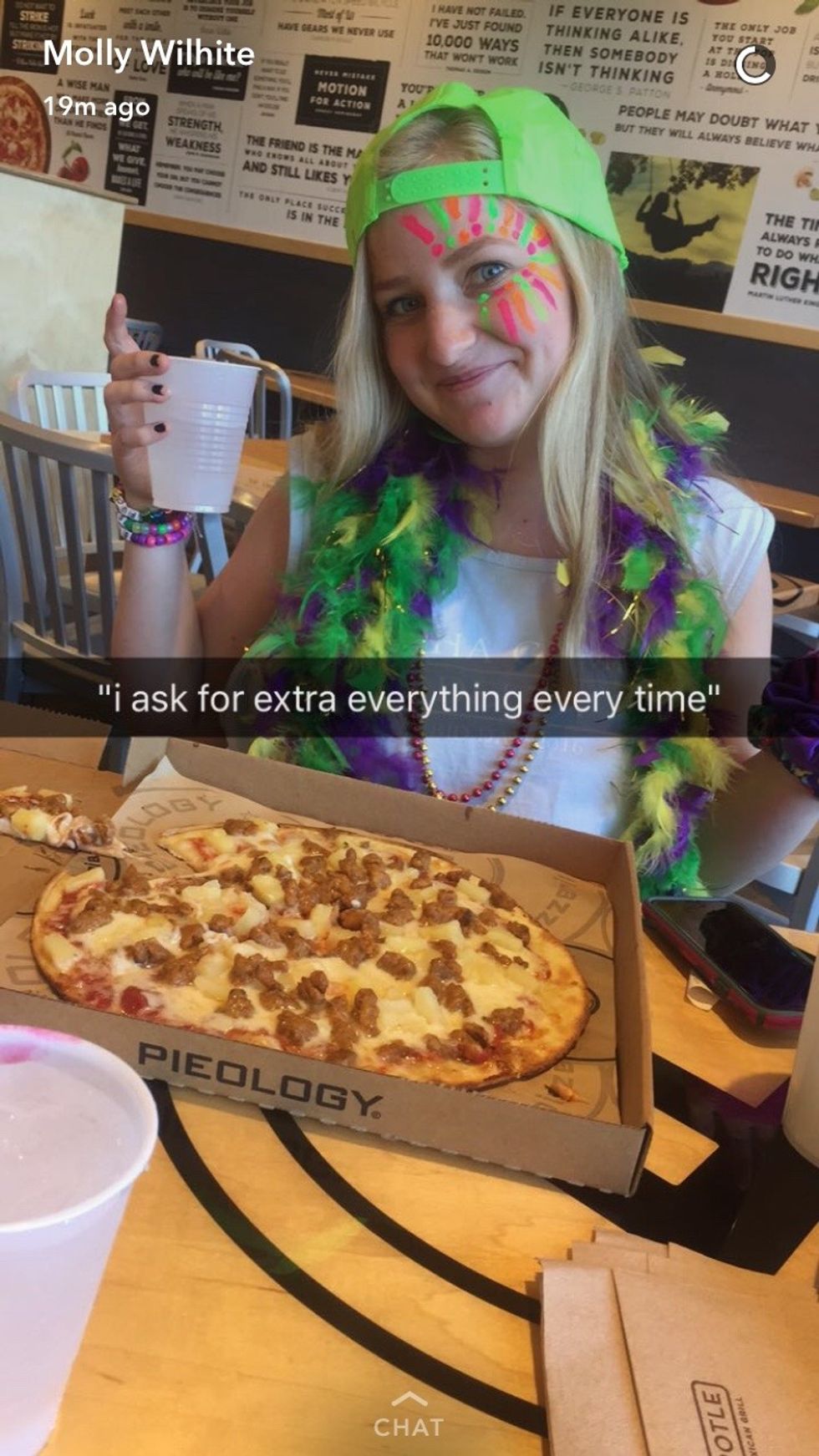 Basically, if you do want to eat healthily you're going to spend all your money on chicken and vegetables. Sorry, but that's a waste because we're in college and your money should be used solely for alcohol, bar covers, and drunk eating.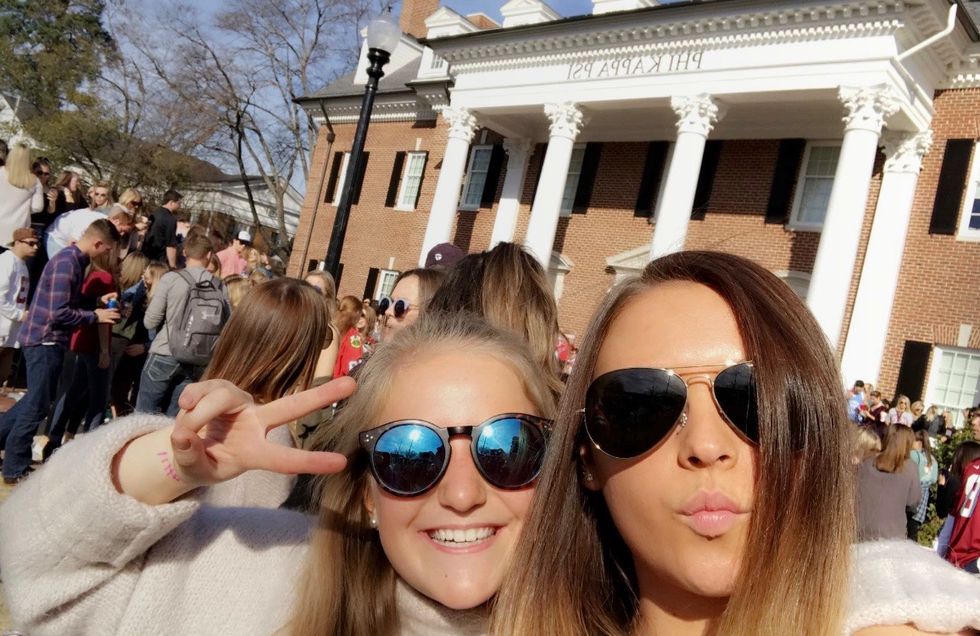 Stop trying to eat healthily and instead just go to the gym — that's where you'll meet the cute boys anyway. If you're lazy like me though and don't want to leave Netflix then at least do some workouts, even if they're in your bed, because then you feel a little bit of accomplishment. If you do 15 jumping jacks then you deserve an extra cookie, and if you do 5 push-ups then you deserve McDonald's fries, and if you go all out and run around your apartment for 5 minutes then you deserve to go out and order a pizza at 2 a.m.