The Walkway Over the Hudson opened in 1889 as a train railway bridge. It used to be called the Poughkeepsie-Highland Railroad Bridge. It was used to transport raw materials to industrial centers in the east like Poughkeepsie. Commuter trains used this bridge, as well, connecting Boston, New York, Philadelphia, and more starting in 1890.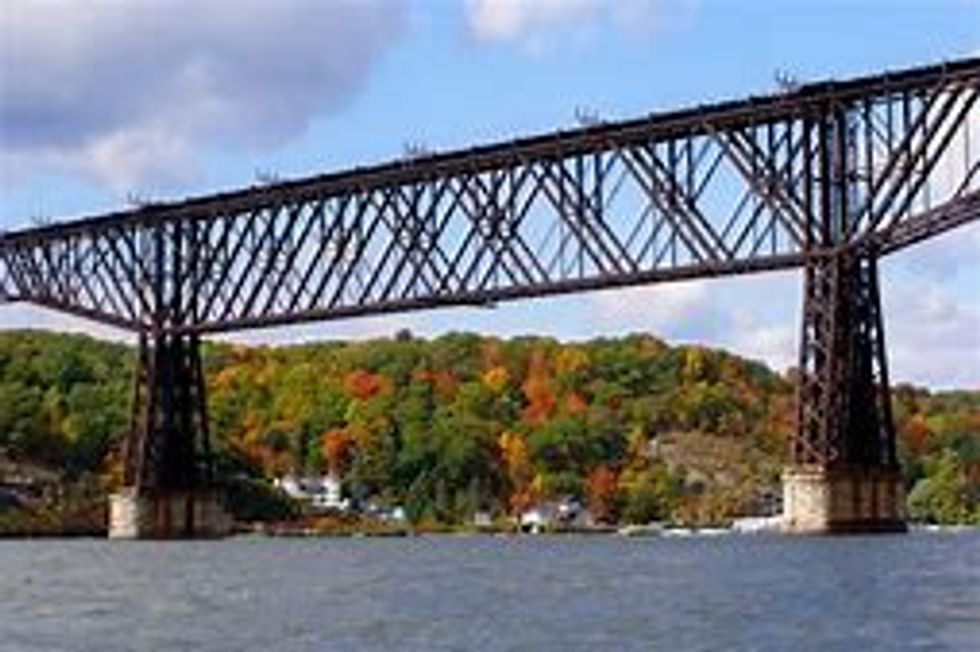 But, in 1974, there was a huge fire. It is believed to be started by a spark from the train's brakes. The fire was not reported quickly, so by the time fireman got to the sight, there was not much they could do to stop the fire.
For years it went unused, but then, someone decided that the view should be seen by everyone. So, in the summer of 2009, it was rebuilt and in October of that same year, it was opened up to the public as the Walkway Over the Hudson State Historic Park. This view that it offers is amazing. On a clear day, you can see for miles and miles on end.
Since this walkway was rebuilt, the wildlife that used to live there before the fire has come back, like different types of fish and birds. The fish have returned to the Hudson River.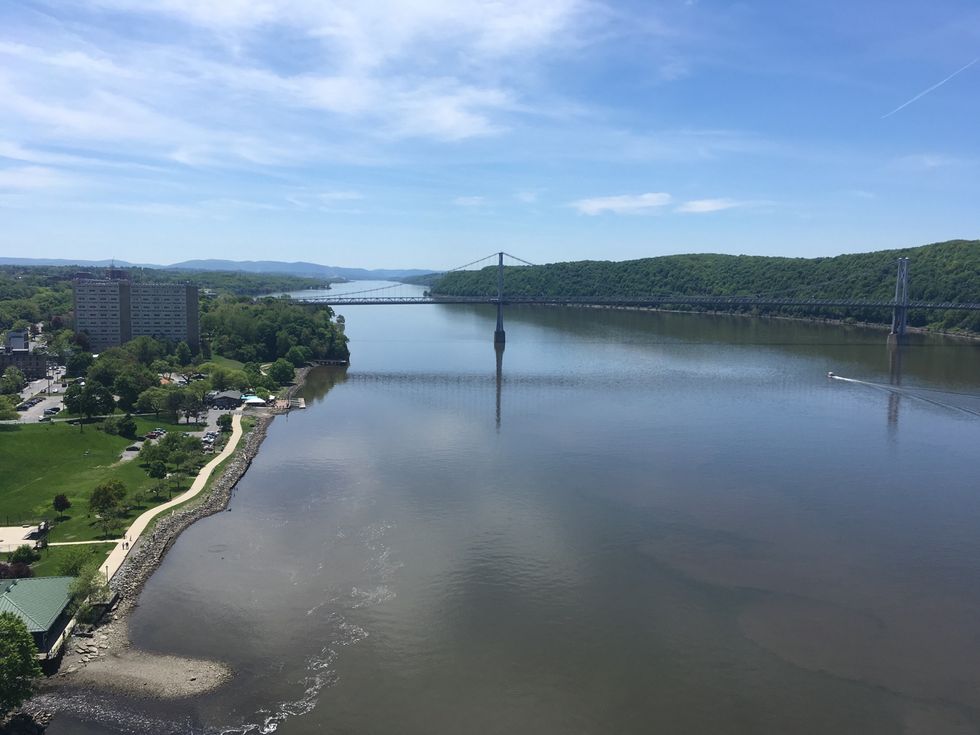 Last week, I drove up to the walkway and made a day of it. I went with my mom and two relatives that are visiting from Australia. When my mom brought it up as a possibility they were happy because they had previously read about it and were excited to go. We walked across it, got lunch, and explored the city of Poughkeepsie and then walked back and visited wineries on the way home.
For more information, visit https://walkway.org/