10 weeks into college football and award talk is starting to get serious. The regular season is almost over, and it is time to start thinking about who is a serious candidate for the Heisman and what team's have a strong chance to make a run in the college football playoffs. Below are my top five candidates for the Heisman Trophy Award. If nothing else, pay attention to these names and players as the season gets into its final weeks.
Tua Tagovalia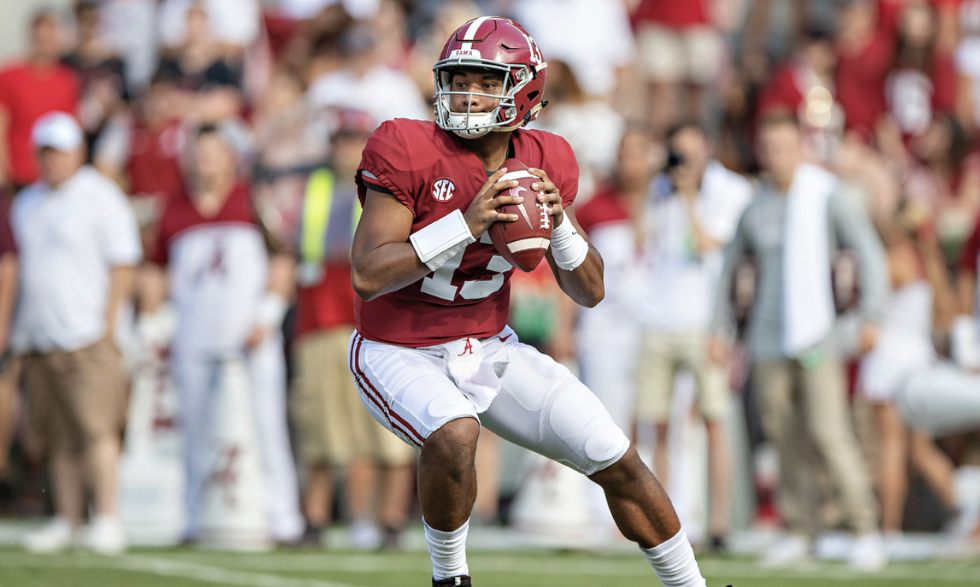 Tua Tagovailia (QB) Alabama
https://www.instagram.com/p/BoM3XSxn20P/?hl=en
Tua has found himself in a good spot leading the Heisman race according to many experts and leading Alabama to another SEC West title and a (9-0) start. Tua had a lesser game this past weekend (25-42 295 passing yards 3 TD's (2 passing 1 Rushing) and 1 interception) but was able to lead Alabama to a win over number 3 Louisiana State University. No SEC quarterback has passed for more than 200 yards against LSU this season, and Tua was able to throw over 200 in the first half alone. Tua now has a total of 30 TD's (27 passing 3 rushing) and 1 turnover this season which came in the 29-0 win over LSU. Alabama has 2 ranked rivals to beat before facing Georgia in the SEC championship game. They should be able to make it to the playoffs once again with possibly a Heisman winner this season.
Kyler Murray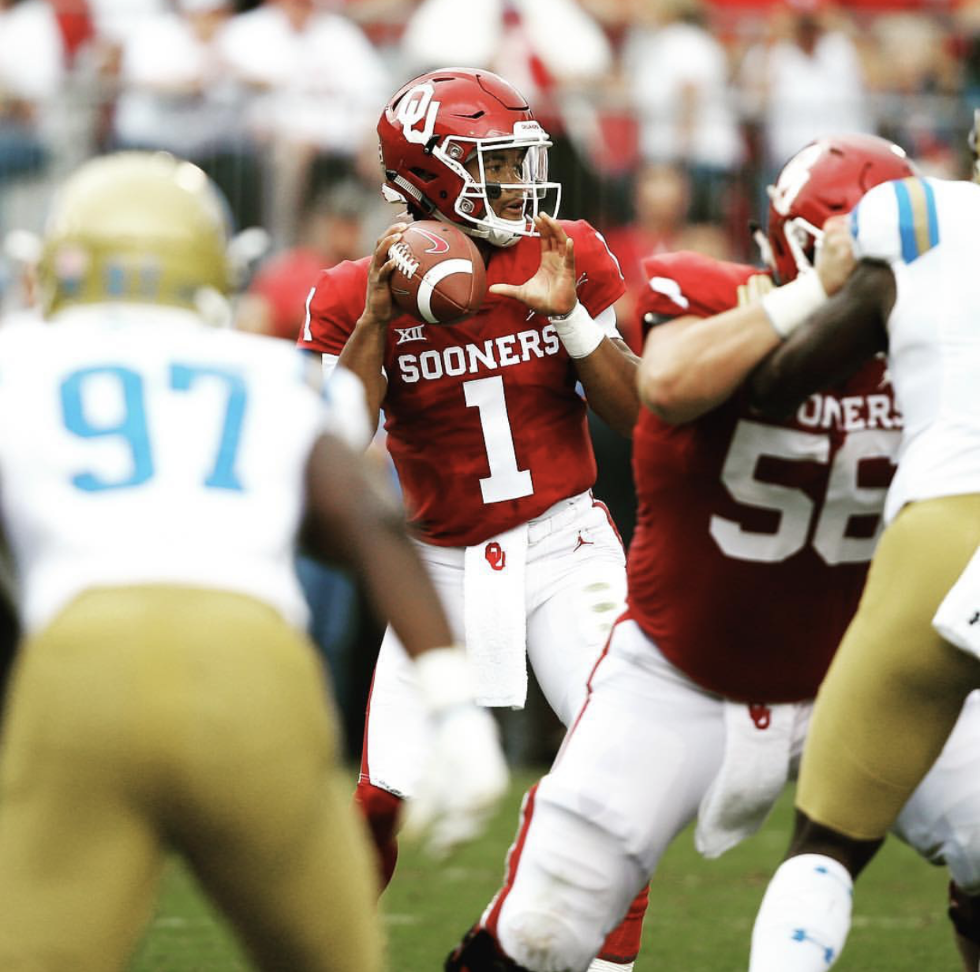 Kyler Murray (QB) Oklahoma
https://www.instagram.com/p/BnnOzmHgFzN/?hl=en
Murray and Oklahoma found himself in a shootout this past weekend edging rival Texas Tech by a score of (51-46). Murray put up 4 TDs (3 passing 1 rushing 360 passing yards 100 rushing yards) in the win, but on the not so good side, he threw 2 interceptions overall. He has impressed a lot of people this season putting up 38 TDs this season (31 passing 7 Rushing). The junior only has 5 interceptions this season and has over 500 rushing yards Oklahoma has 1 loss so winning is of high importance if they would like to see the postseason. The replacement for Baker has more than established himself as a legitimate QB and a Heisman contender not just a successor to the last Heisman Winner. The next really big game for Murray should come November 23rd against West Virginia.
Will Grier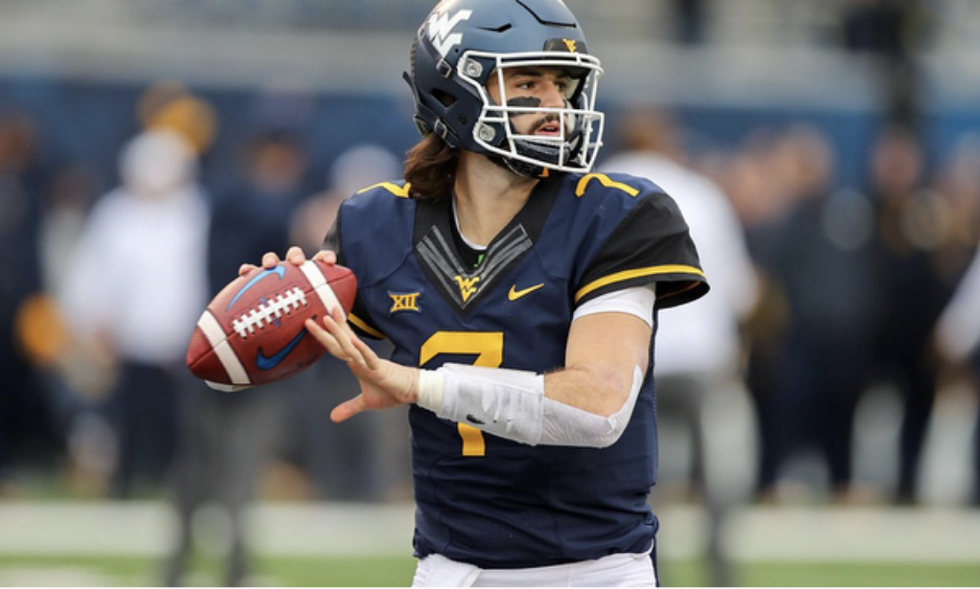 Will Grier (QB) West Virginia
https://www.instagram.com/p/BoM3XSxn20P/?hl=en
West Virginia QB, Will Grier survived a shootout against Texas this past week as they couldn't afford another loss after falling to Iowa State. A few weeks ago his team was down by 7 with less than a minute to go when they threw a 33-yard prayer for a TD then Will Grier ran it in for the 2 point conversion to pretty much seal the victory (42-41). The interception number is higher than he probably wants (7) which still isn't that hard and is actually the Rank that West Virginia now is in the AP Poll. Grier will be looking to find himself in a playoff spot as the season dwindles down. As a whole Grier looks like a pretty good Quarterback and should stay up in the Heisman race and have a good draft profile considering he will most likely head to the NFL after this season. Grier has a total of 29 TD's on the season (28 passing, 1 rushing).
Dwayne Haskins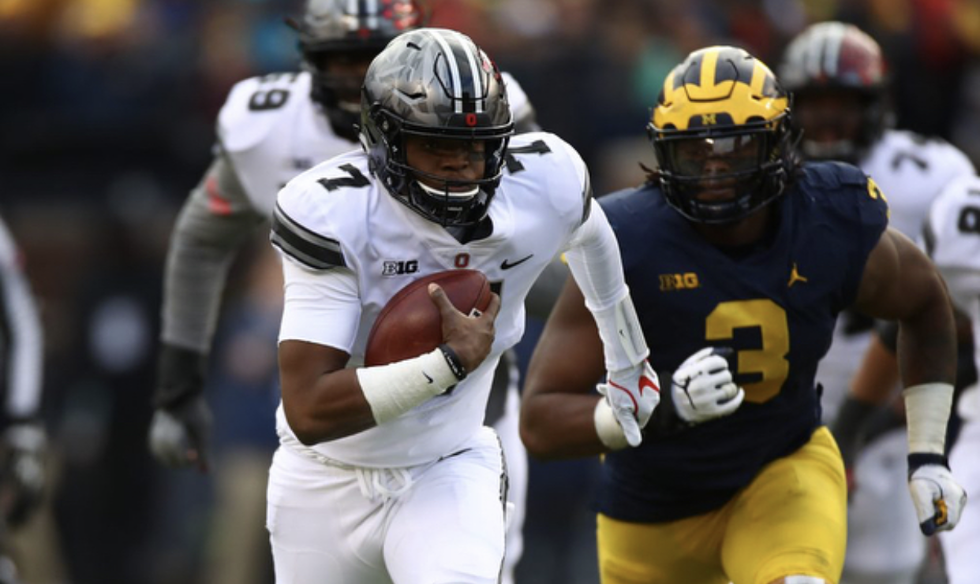 Dwayne Haskins (QB) Ohio St
https://www.instagram.com/p/BoM3XSxn20P/?hl=en
Ohio State's Dwayne Haskins managed to win this past week against a pretty bad Nebraska team who is (2-7) on the year. Ohio State had a mediocre performance and beat them (36-31). While Ohio State isn't looking as good and coming from a poor loss to Purdue, Haskins has continued to put up good numbers. If Ohio State is able to win out they could find themselves in a really good spot.... like a playoff spot. Their biggest game should come against number 5, Michigan (Nov. 24) who is coming off a 42-7 win over a ranked Penn State. Haskins has 33 TD's on the season. Much of his success has been through the air. If not anything else the sophomore should have success as the next season comes.
Mackenzie Milton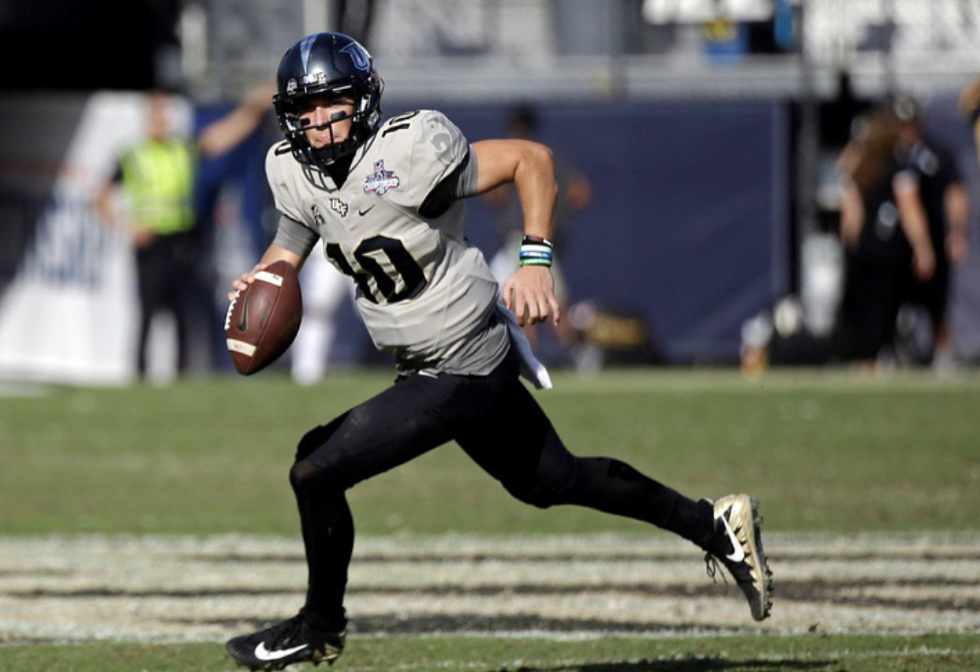 Mackenzie Milton (QB) Central Florida
https://www.instagram.com/p/BoAXKgDn5oS/?hl=en
Milton the Standout QB at the University of Central Florida led the Knights to a "National Championship" last year. This year the Knight's have looked just as impressive although the competition hasn't really been there. Milton has accounted for a total of 26 TDs (19 Passing 7 Rushing). This season he has over 200 rushing yards and has continued to look poised in and out of the pocket. Milton's toughest regular season contest could be this weekend against the Navy or towards the end of the against Cincinnati (8-1) or University of South Florida (7-2). Milton stayed calm as UCF sneaked past rival Temple this past week in a (52-40) win because for a second it looked like Central Florida would face their first loss. UCF has a pretty good chance of reaming undefeated as they continue their 22 game winning streak, but many think UCF won't be able to reach the playoffs due to strength of schedule.