Ever wonder how to have the best concert experience ever? Yeah, so have I. Which seats to pick, when to buy, where to go, when to arrive, what to bring, what to wear, who to go with are all just the beginning of questions you ask yourself when preparing to head to Harry's concert. After years of One Direction and more recently Harry Styles' concerts, I have finally had my (almost) perfect concert experience. Here is my experience with General Admission and how it was the best concert experience I have had.
The first step begins at the first ticket sale, months before the concert date. While it is near impossible to get the best seats during this sale, securing yourself some good tickets is always a good idea. As the concert creeps closer, you can resell these to help you buy better seats.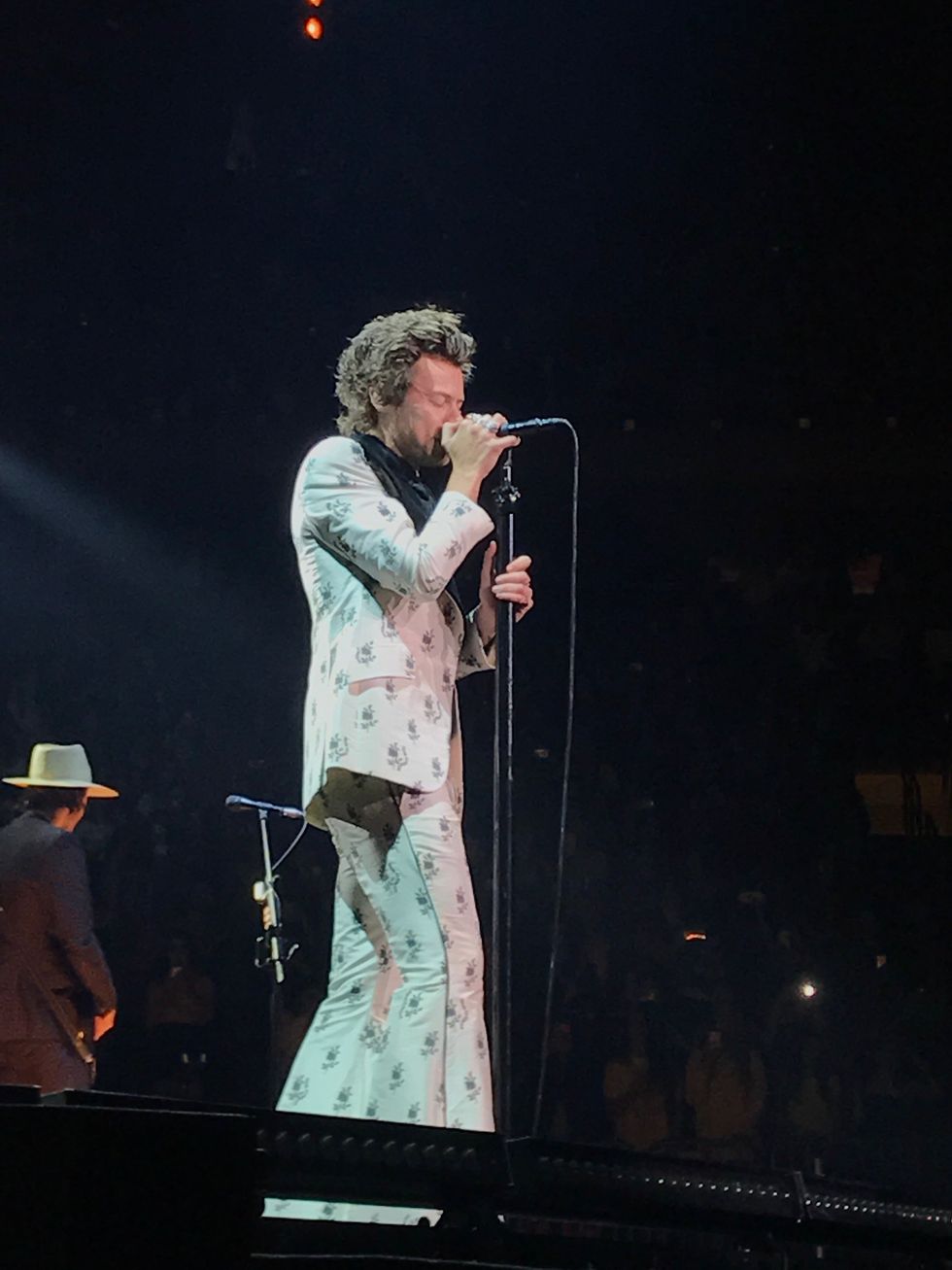 Tiffany Collins
After buying your "security" tickets, you just wait for the concert to get closer. Do some research into concerts happening before yours--where the stages are, runways, setlist, band, etc. You want to have an idea of how the concert is going to go to know where the best seats are going to be. For example, during Harry's stadium tour, he walks down a runway through the middle of the floor to a small stage in the back of the floor to perform a couple of songs, and then heads back to the main stage. This is important to know for choosing seats, as being close to the runway is something to keep in mind.
The week of the concert is usually when I will start looking for my ideal ticket. Disclaimer, with sole thanks to my mom (thanks, mom!) I am able to spend more on a great ticket while I wait for my other tickets to sell to help lower the price. To get the best seats, I look for one ticket. These are always cheaper and end up being better seats.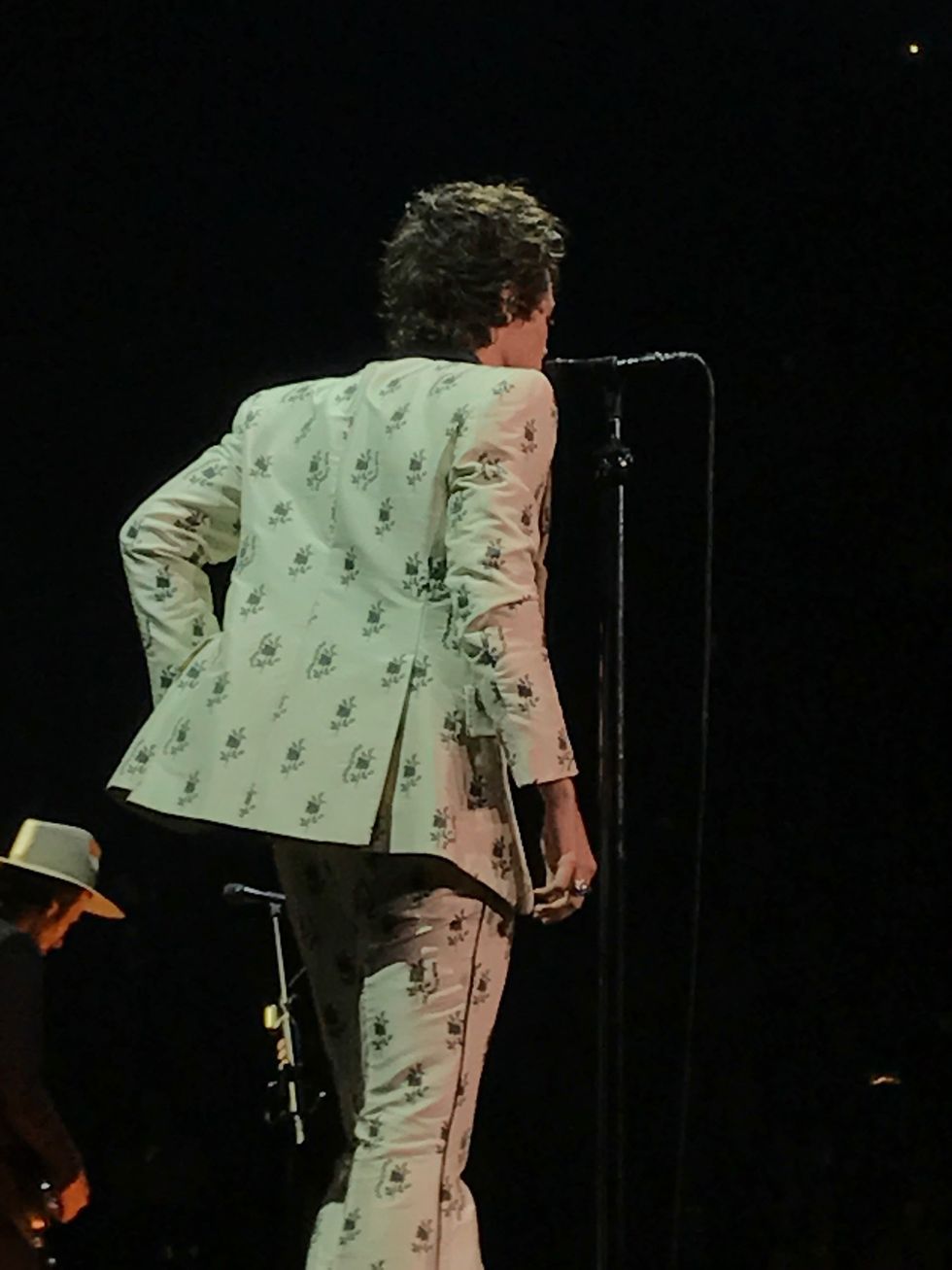 Tiffany Collins
For this latest concert, I had to do some researching and soul-searching when choosing a seat. I could have chosen either General Admission or Floor B. For anyone who has gone or is planning to go to one of Styles' concerts, you can see that the G.A. sections are closer to the stage than Floor B, but section B is thin and close to the runway and also provides organized seating, something G.A. does not offer.
Research-wise, to have a better view and be closer to the stage, G.A. was the way to go. But this isn't for everyone. You must stand the entire time and secure a spot and stay there. If you leave to get a drink or use the restroom, your spot will be gone, potentially giving you a worse view. Further, G.A. typically means you have to arrive to the venue much earlier than any other section would. While you can arrive on time or late, you will be in the very back of your section, rendering the sitting floor sections better seats. While this section will get you closer to the stage, you have to do some soul-searching and make sure you're up to getting there early, securing a standing spot, and standing in that spot for the entire duration of the concert. If you are, in my opinion, these seats are the way to go.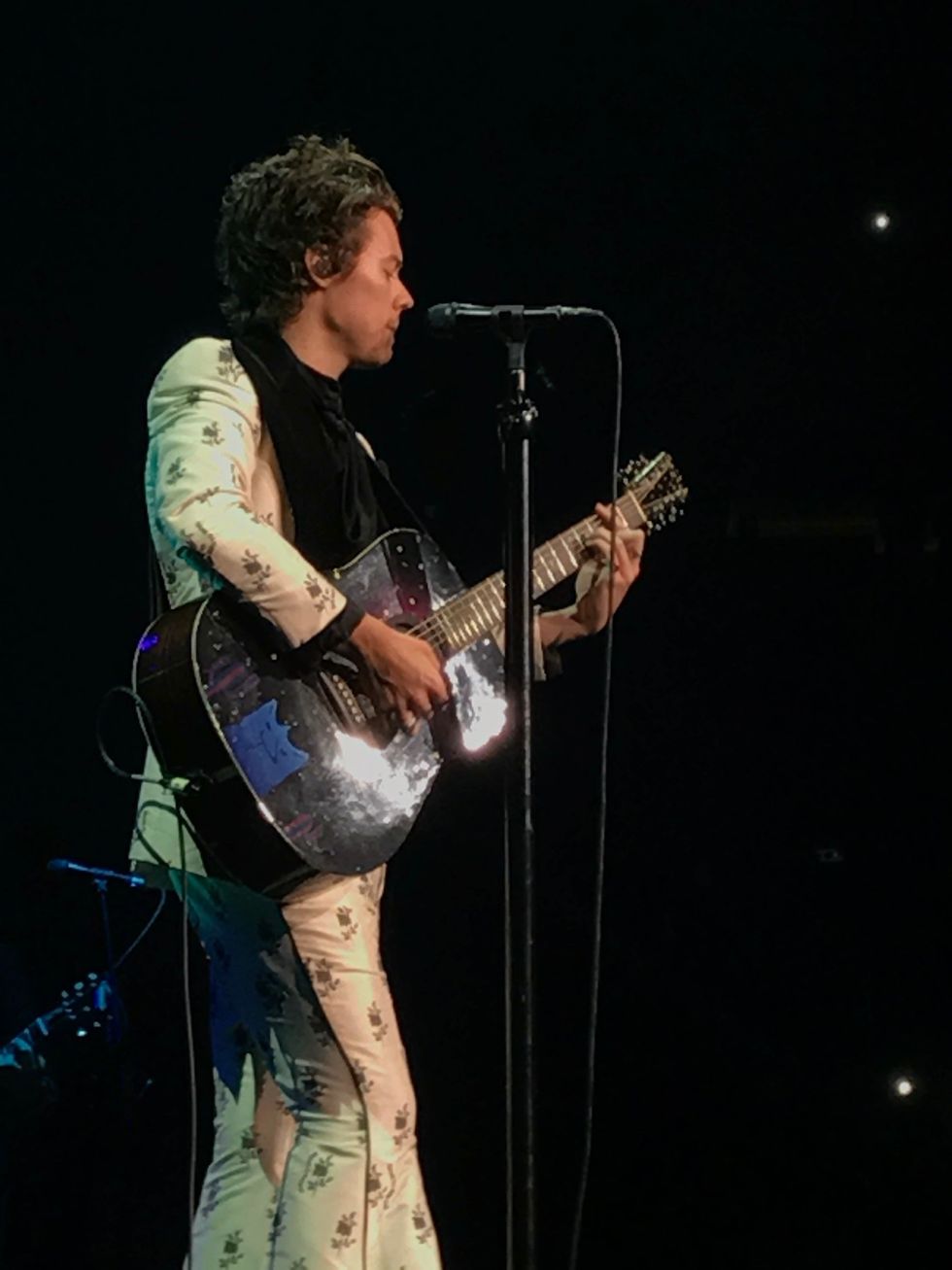 Tiffany Collins
G.A. is full of ambiguity and surprises. Personally, I recommend getting there several hours early. However, for my concert, I was unable to follow my own advice and still had an amazing "seat" in the pit. The way Harry's G.A. works is in stages. First, you are in a mob--not a line--outside the venue. Around 5:00 they let you in. Here, the order of the mob gets jumbled, so people who were there for one hour versus seven are now mixed together. So for these concerts, getting there extremely early isn't necessary but ideal. After the mob outside, we are moved into a "thick" line, meaning it was a more organized mob of people. After waiting about a half-hour or so, we have moved again. We were led up several escalators to the floor. Again, the order was jumbled. Next, our tickets were scanned and we were given wristbands and sent into the floor arena. Again, the order was jumbled. Be prepared, people will run, you should too--but be safe.
Finally, you are in line waiting for people to move into the pit. As you are waiting, be checking for spots you see that are open. Keep in mind that the floor is flat, so if there is a group of extremely tall people, standing behind them will interfere with your view. Spot the center of the stage and spot the runway, and choose a good spot and hope someone else doesn't see it before you enter the pit. In my opinion, being closer to the center with one or two people in front of you is a better area than being on the barricade (the holy spot of concerts) way off to the side of the stage. I was very close to the center with only one person in front of me before the barricade.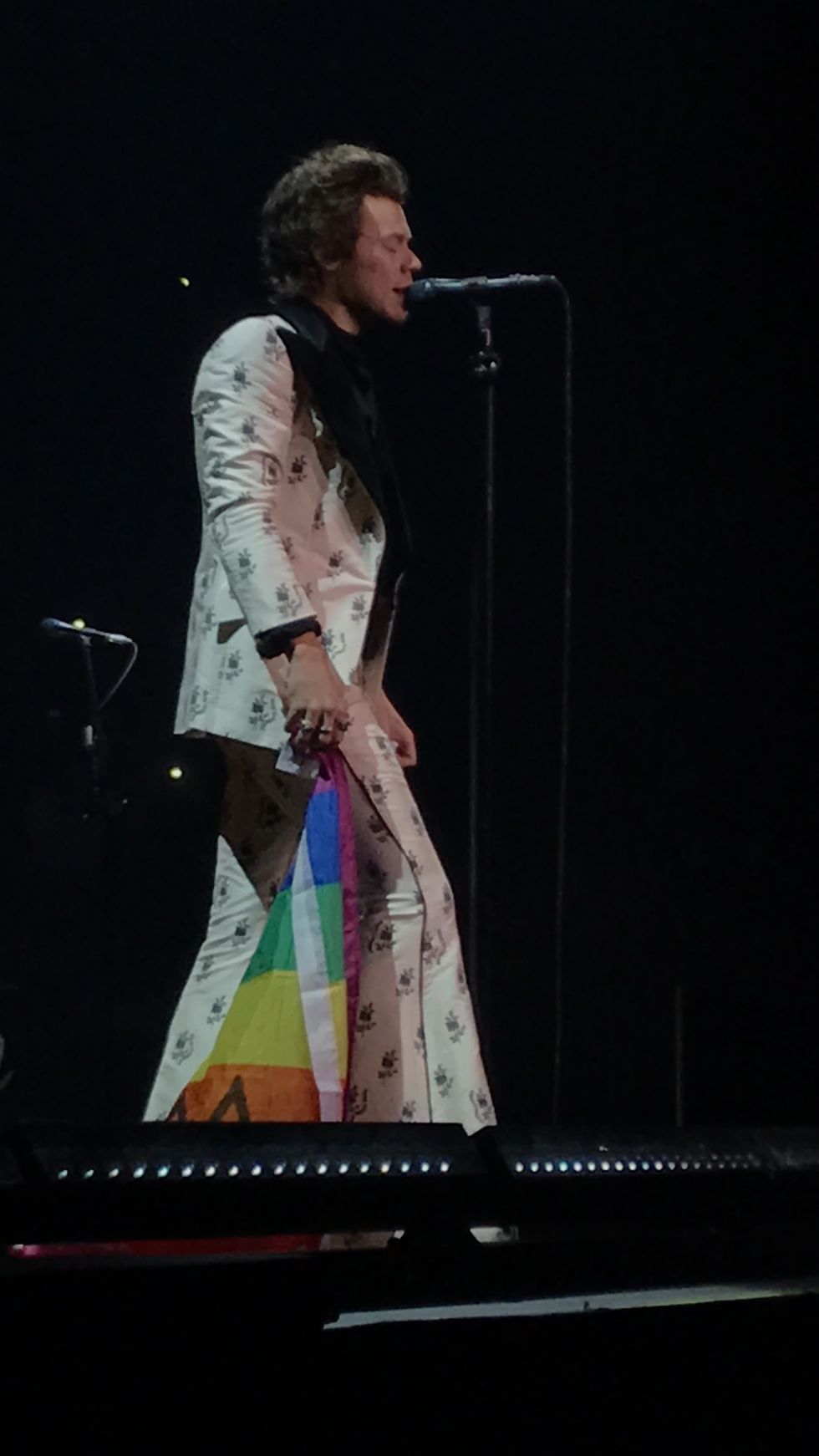 Tiffany Collins
Once you're in a good spot, that's it. You wait for the show to begin. Some extra tips I have are to wear comfortable shoes--not flip flops and not heels--you'll be standing anywhere from as early as 1 or 2 o'clock to about midnight. Drink water, but not too much, as you don't want to be running to the restroom mid-Kiwi. Bring more than one portable changer. These devices are often unpredictable, so you want to make sure that you have at least two fully charged. Make sure you have storage available on your phone for videos and pictures. One way I make sure I have space is to erase apps that I can re-download after the concert. Lastly, make sure to enjoy and watch the concert--not through your screen!
Any concert in any seat is a fun and unique experience. By researching and following my standard concert-going checklist, I was able to have the best concert experience I have ever had so far. If you're looking to also master the General Admission seats, I hope this will help you to do so and to be up-close to Styles like I was!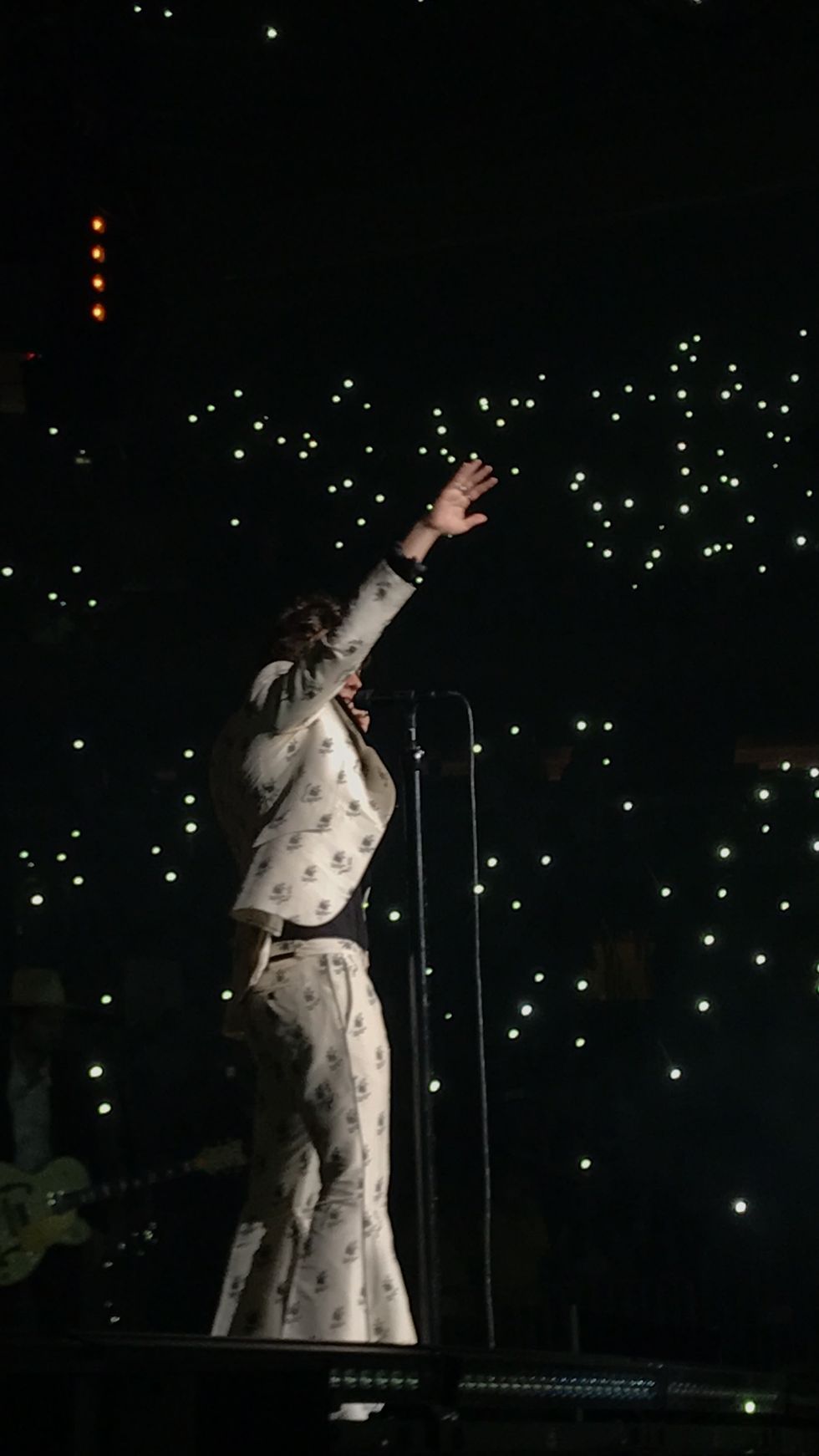 Tiffany Collins