Last year, I was a senior at high school. I had three graduation gowns from my sisters. Even though I had three graduation gowns at home, my high school still required me to buy another graduation gown. I was told that the graduation gown has a different color and design. I was also told that if I do not buy the new graduation gown, then I might not be able to walk in the graduation ceremony. This meant that I might not be able to get my diploma from the graduation ceremony.
When I bought the graduation gown, it was the same color and design as my sisters' graduation gowns. It was the same, like my eldest sister's graduation gown from 2014 and the twin's graduation gown from 2015. Four years apart from my eldest sister's graduation gown and three years apart from the twins' graduation made no difference to the graduation gown of 2018.
Why do I still need to buy a graduation gown if it turned out to be the same as my sisters' graduation gown? Why do high schools require students that have siblings to purchase another graduation gown? I understand that siblings have to purchase it if they cannot fit the graduation gown that they have. I understand that the siblings have to purchase it if the graduation gown has a different color. Let's say the eldest sibling has an orange graduation gown, while his or her younger sibling has to wear a blue graduation gown. My graduation gown was still blue like my sisters' graduation gowns. I understand, too, that high schools need siblings to purchase the graduation gowns in order to raise money for school events. If not, then what are they doing with that money instead?
I totally understand that an extra gown is needed for a twin. One sister graduated from high school in 2014. Two of them graduated in 2015. One twin can use that sister's gown. The other twin has to purchase it. However, the twins were told that both of them have to buy the gown. It cannot just be one twin that purchases the high school graduation gown.
Some people told me that maybe the zipper changed. Hey, when we are walking at the graduation ceremony, who is going to care about the zipper? Why do parents, teachers, and school administrators come to the graduation ceremony? They want to see the students get their diploma, not see what graduation gown that they are wearing.
Compared to some high schools, some colleges do not care if students purchase a graduation gown or borrow it from a sibling, friend, or alumni. My sisters recently graduated from college. They did not buy a graduation gown this time. They borrowed the gown from a friend. The friend was happy that someone wanted to make use of the graduation gown because it was only worn once and now it will get worn again. However, they still needed to buy a tassel since their friend graduated in a different year. Despite that, my sisters were able to save plenty of money because they did not have to purchase the gown.
From this, there is a true difference with how the high schools and colleges regulate the graduation gowns. It is easier for high schools to keep track of graduation gown purchases. High schools can keep track because there are not that many students in them. There are hundreds of high school students in a high school and millions of college students in a college. This shows that having siblings is not a good thing for high school graduations while it is a good thing in college graduations.
Here is the amount of money that has been paid to the three high school graduation gowns. Each of them cost $60 which equaled $180. In 2018, the graduation gown became cheaper. It cost $25. So, $180 + $25 = $205. If my graduation gown still cost $60, then my family would flip and explode because the total amount would be $240. If the high school allowed my sisters and me to reuse our graduation gowns, then we could save plenty of money.
So from these pictures, do our graduation gowns look the same to you? To my family and me, there is really no difference at all!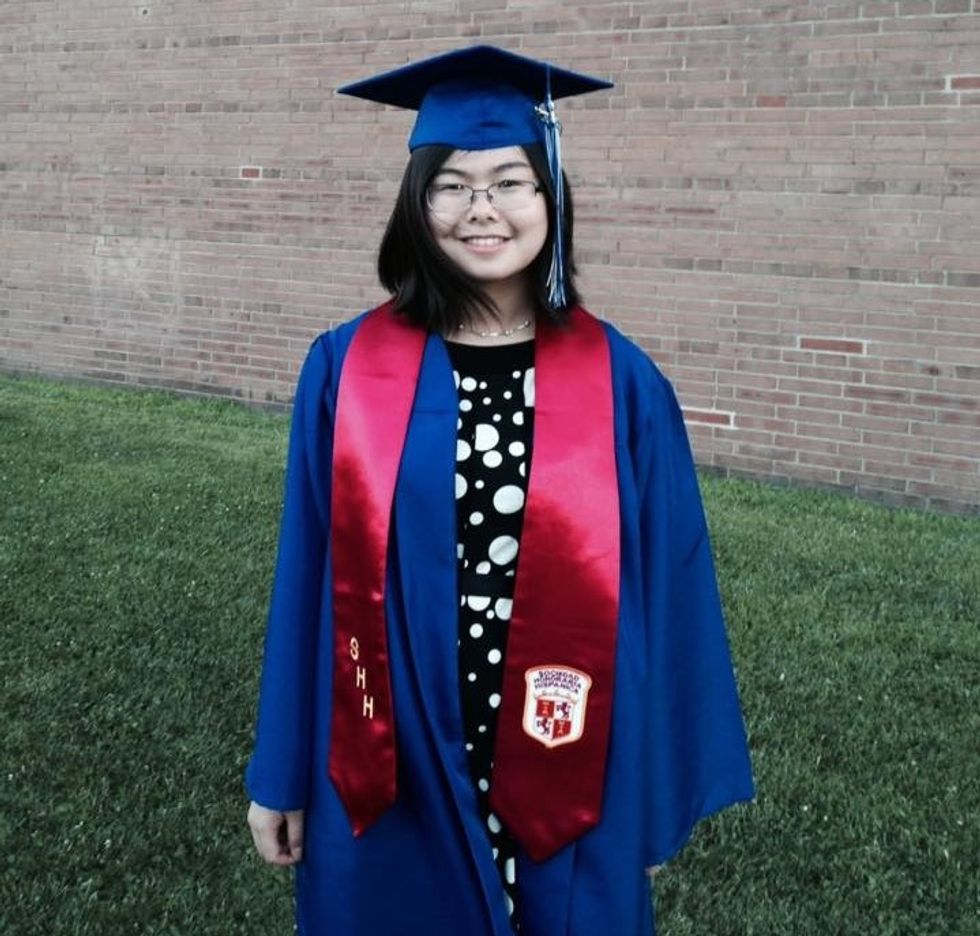 2014: My eldest sister's graduationAmber Chai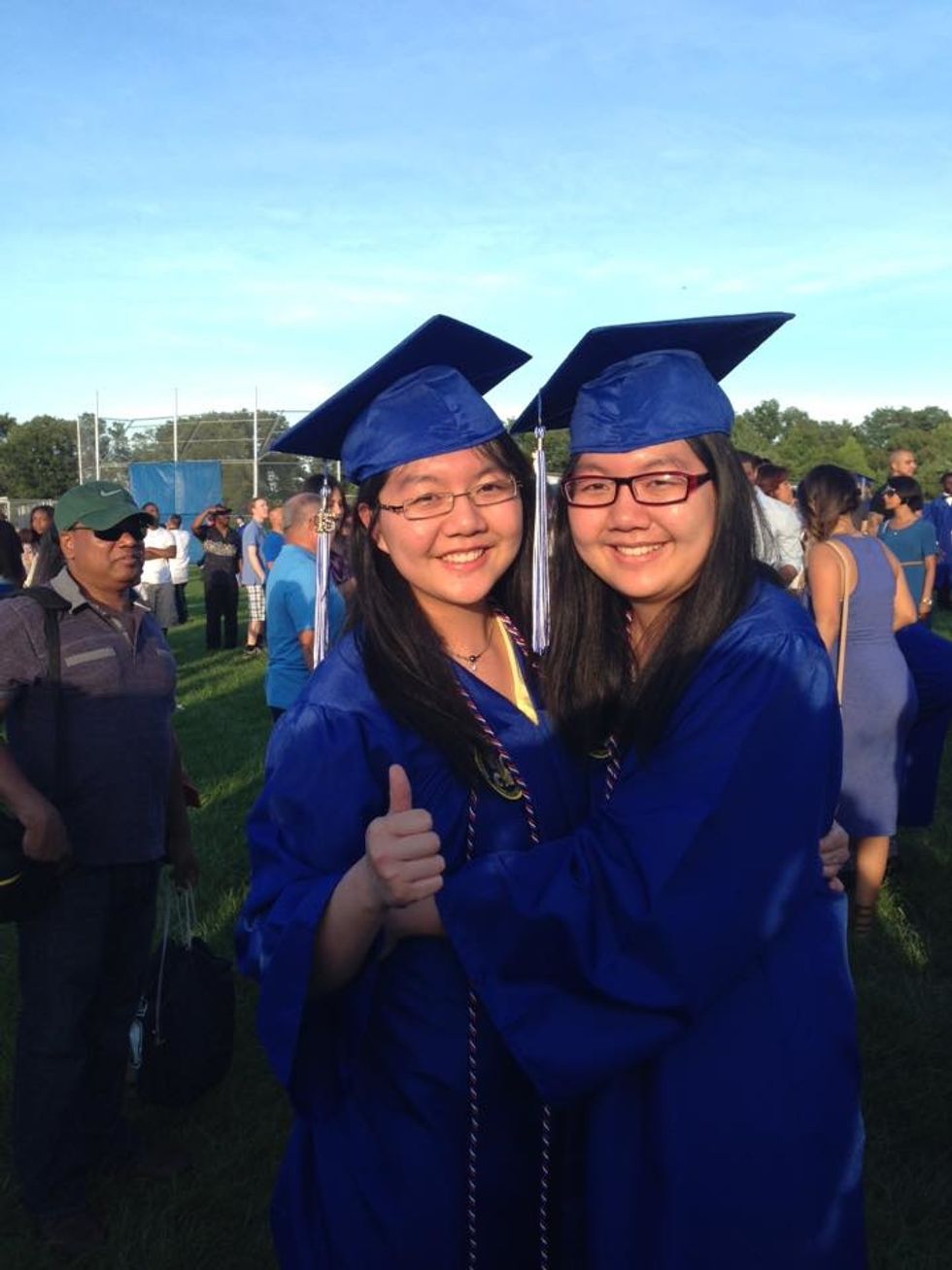 2015: The twins' graduationAmber Chai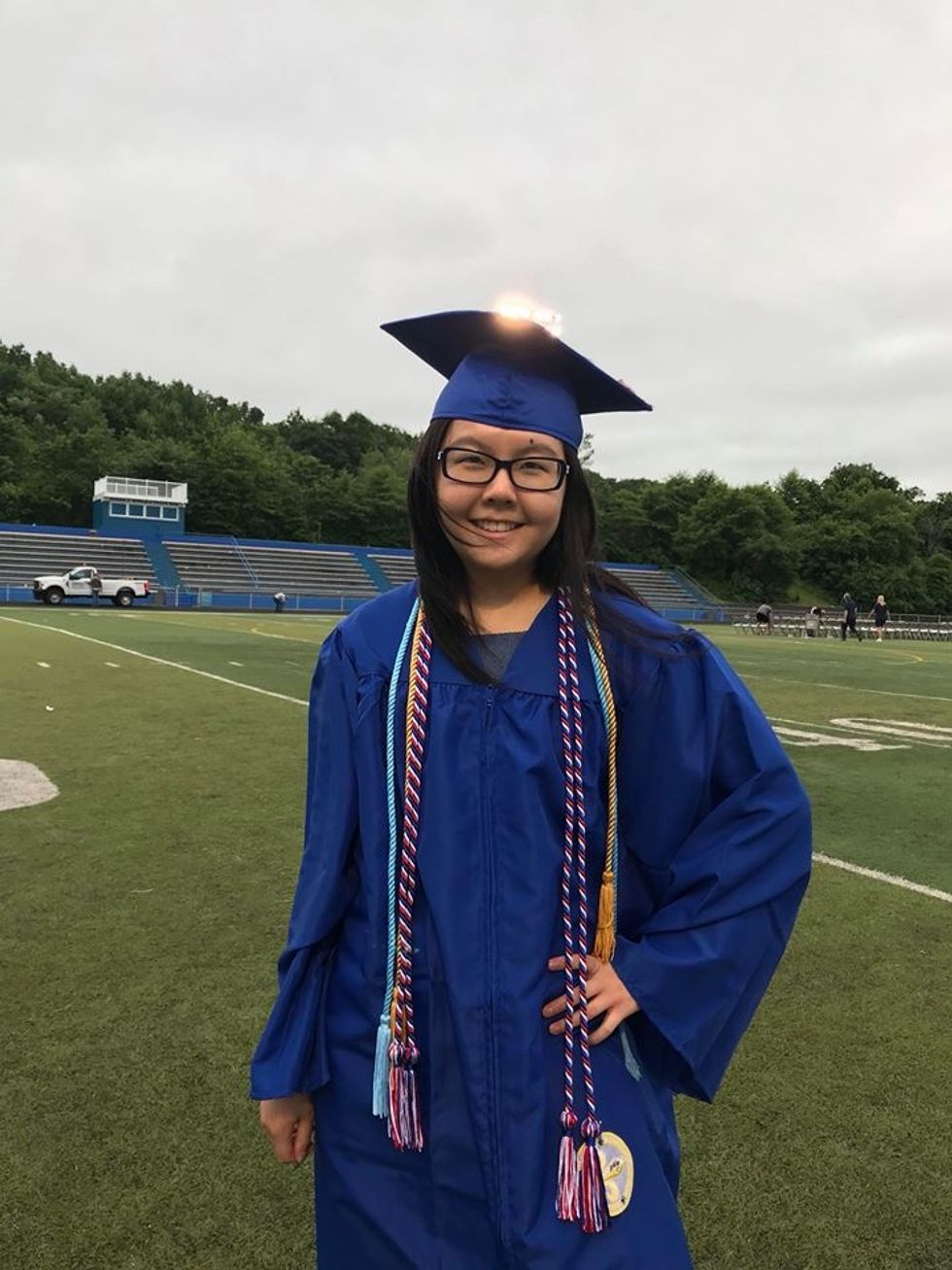 2018: My graduationAmber Chai