Scary movies — you either love them or hate them. Or, if you're a sleep-deprived college student like me, you hate to love them because some of these horror movies may have caused you to lose even more valuable sleep. Nonetheless, October, the coziest yet spookiest time of the year, is here. Whether you're in the mood for a Halloween classic or a downright terrifying film, this list has got you covered.
Since this list features a variety of genres, it comes down to the best of the best: the perfect throwback, the creepiest, the most realistic; you name it. So grab your popcorn, or candy corn, and see if any of your favorite Halloween or scary movies made the cut:
1. The Best Classic: "Hocus Pocus"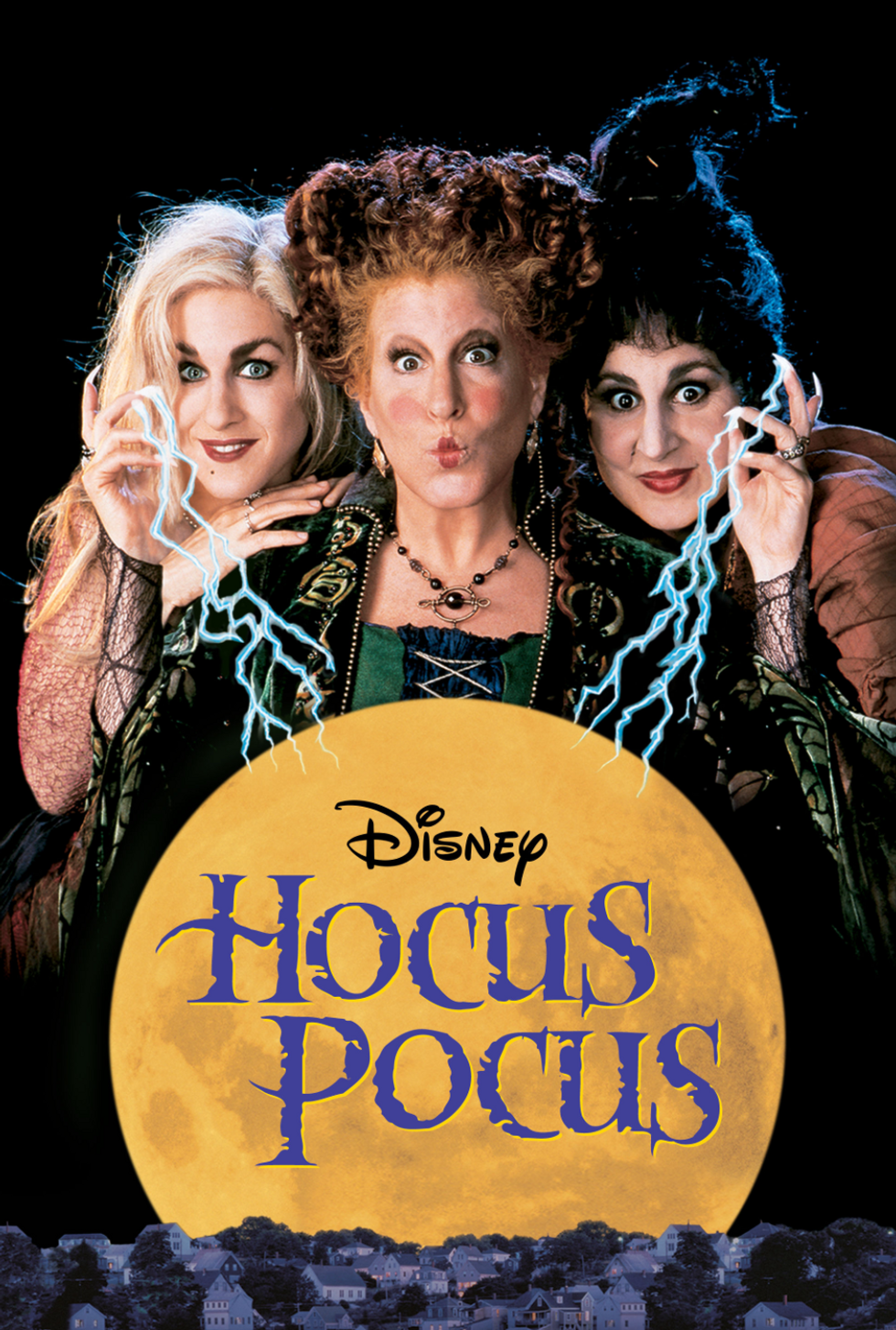 This film from 1993 follows three witches as they hunt down a teenage girl who has stolen their spell book. It's a Halloween favorite AND a comedy. What more could someone want?
2. The Best Throwback: "Twitches"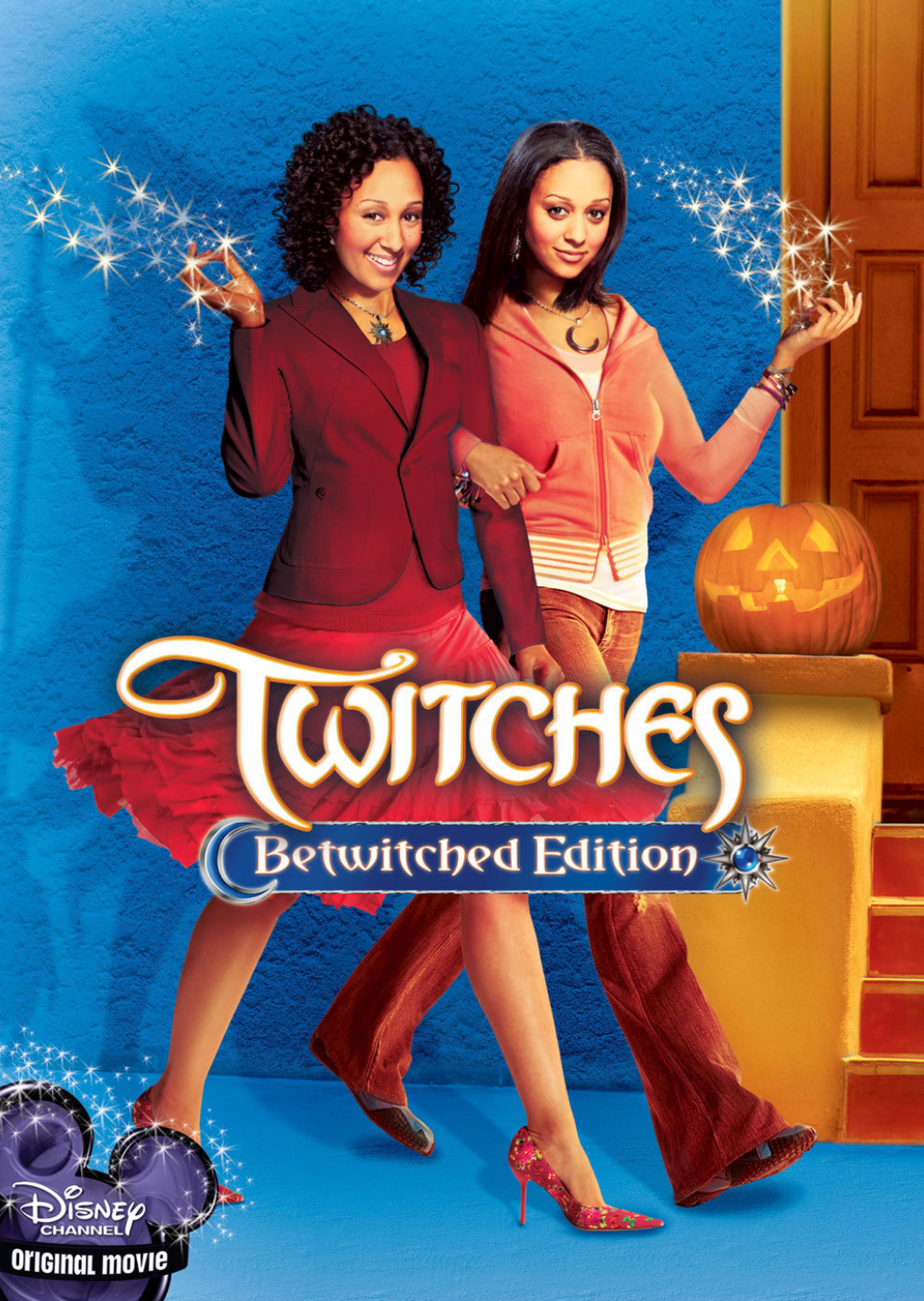 Starring twins Tia and Tamera Mowry, "Twitches" is about twin witches who were separated at birth and finally meet on their twenty-first birthday. In order to save their birth mother and the magic world in which they were born, they must unite and use their magical powers.
3. The Creepiest: "The Boy"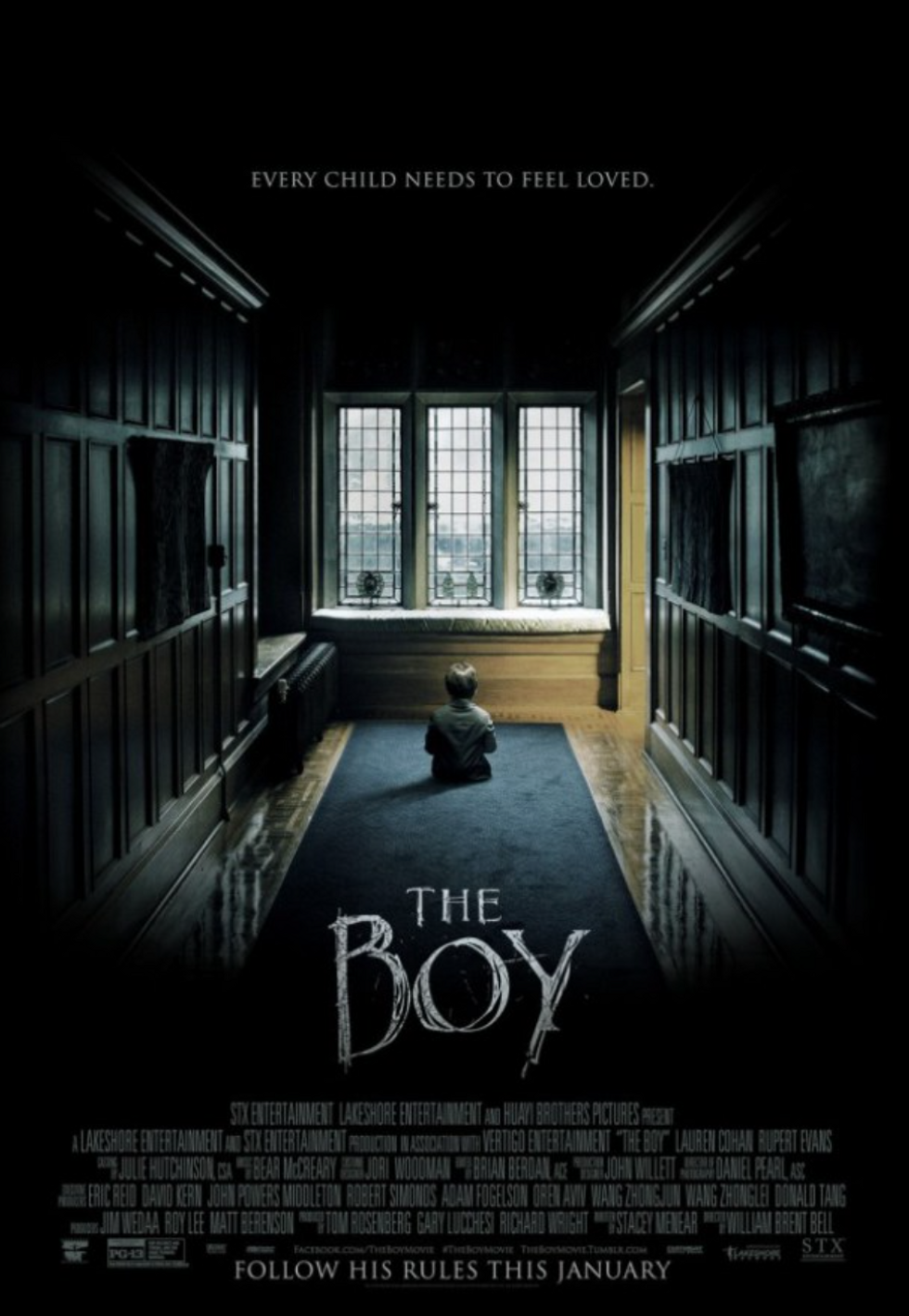 Any movie that features a doll as one of the main characters surely wins this category.
4. The Best Plot Twist: "Don't Hang Up"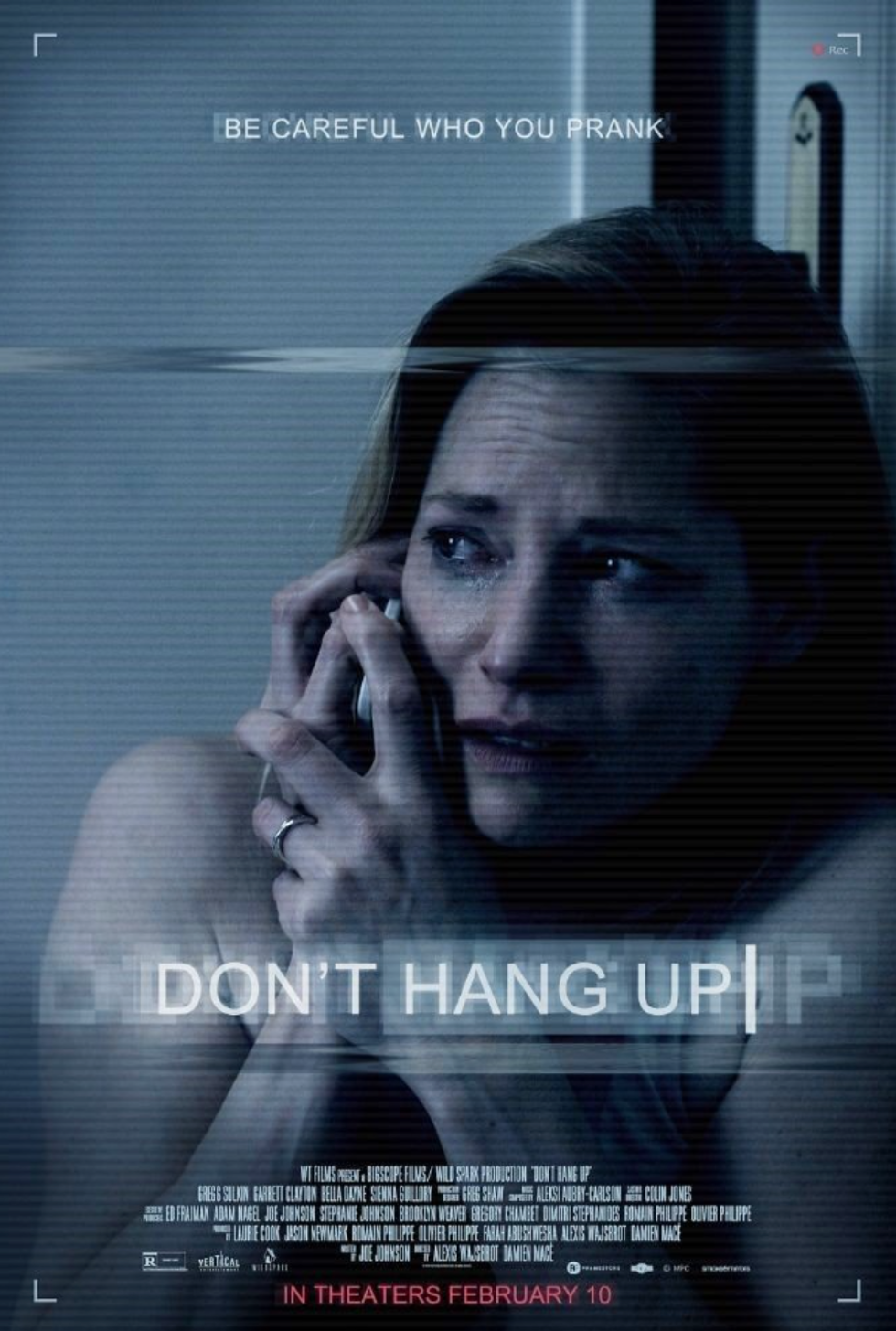 "Don't Hang Up" is pretty messed up and gruesome, but the plot is captivating and comes full circle. It's about teenage boys who make prank videos and post them online. However, they tend to take most of their pranks too far. Nothing is the same after an unknown caller prank calls them for a change.
5. The Best Acting: "The House at the End of the Street"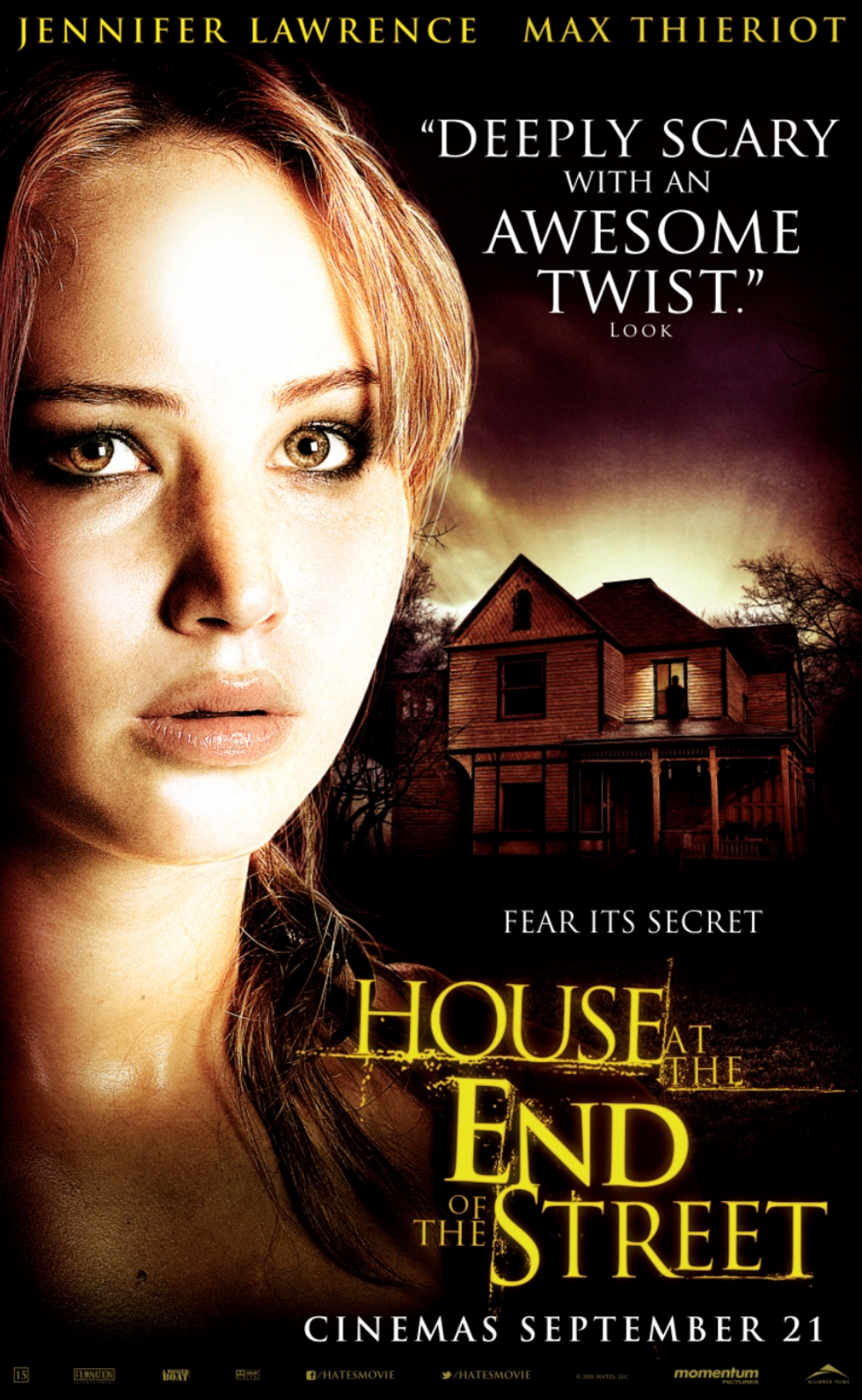 Have you ever seen a bad Jennifer Lawrence movie? Exactly. See what happens when Elissa and her mother move into a neighborhood in which an entire family was murdered a few years earlier. The only survivor of the massacre was Ryan, who still lives in the house.
6. The Best Paranormal: The entire "Paranormal Activity" series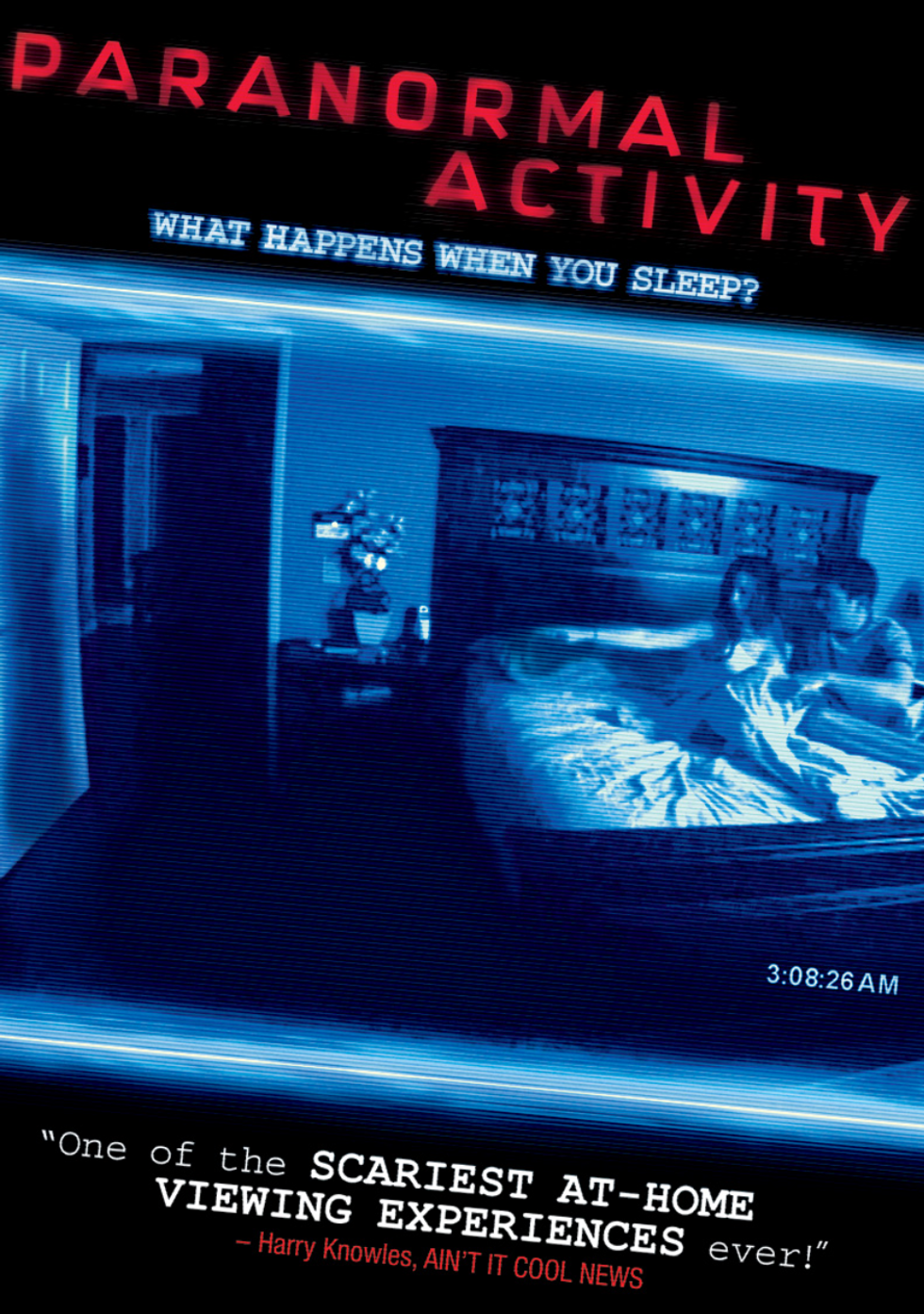 These movies are made to look like they were filmed on video cameras at home, which gives this series an eerie vibe. To this day, I'm still scared to sleep without blankets and wander downstairs in the middle of the night. At least this series accomplished its goal.
7. The Most Realistic: "The Call"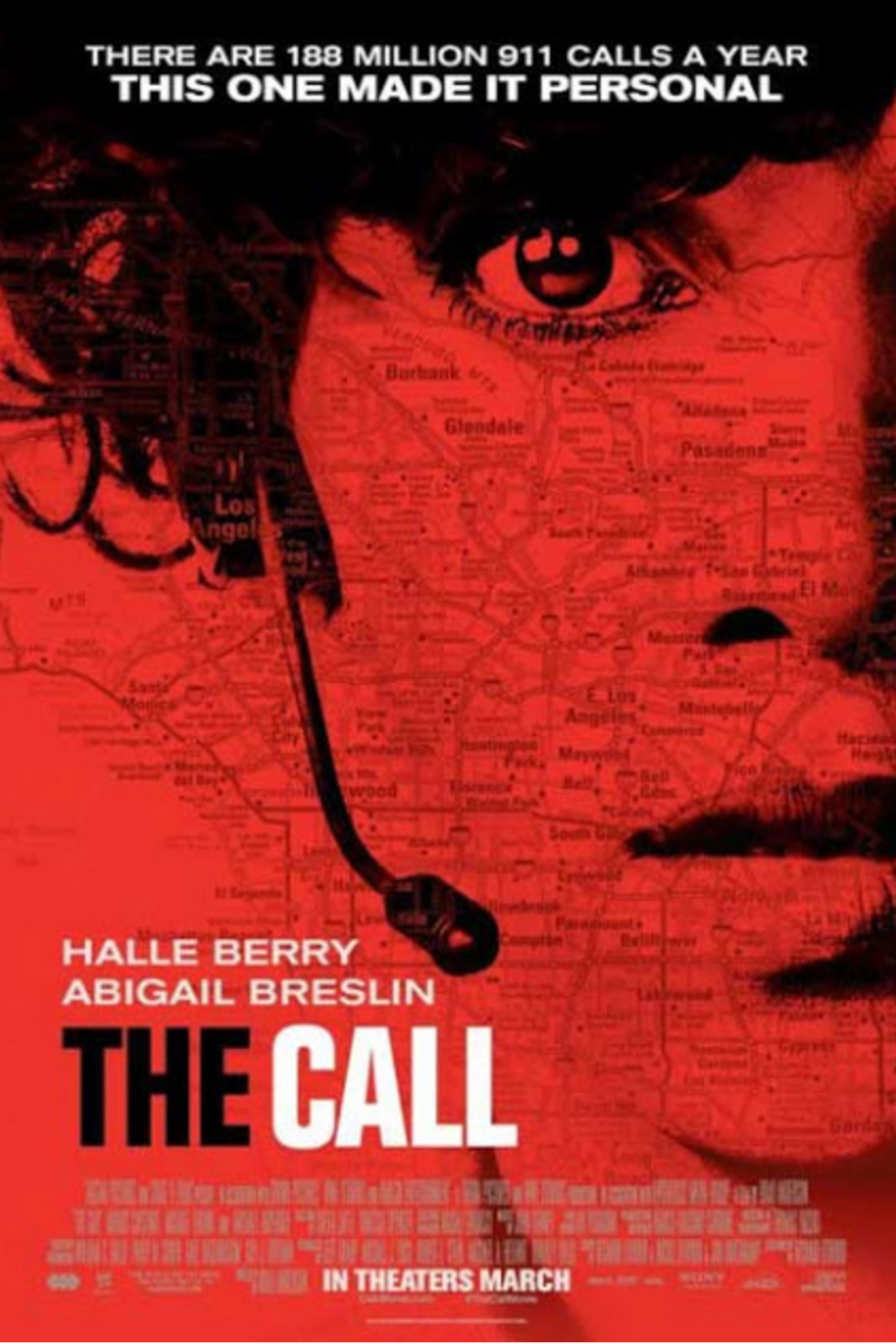 Starring Halle Berry and Abigail Breslin, "The Call" is a twisted story about a girl who is kidnapped by a serial killer in a mall parking lot. The victim is able to call 911 and ends up forming a bond with her dispatcher on the other line, who is determined to save the girl.
8. The Best Sequel: "Insidious: Chapter 2"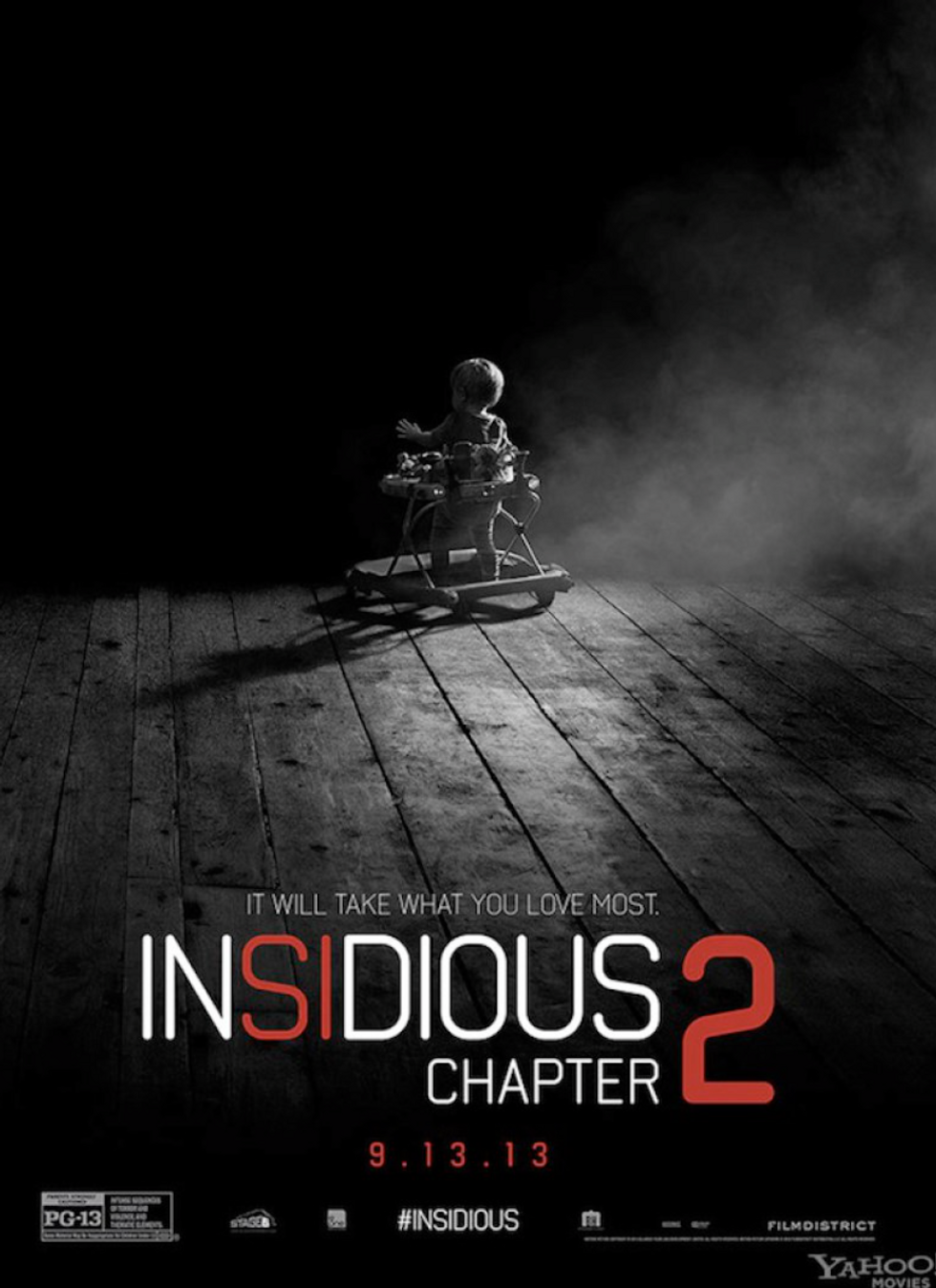 In the first movie, a young boy falls into a mysterious coma after his family moves into a new house. Eventually, the family figures out that their son's body is being possessed. In the second movie, the family seeks to figure out why they are connected to a world full of demons and spirits.
9. The Best Thriller: "Hush"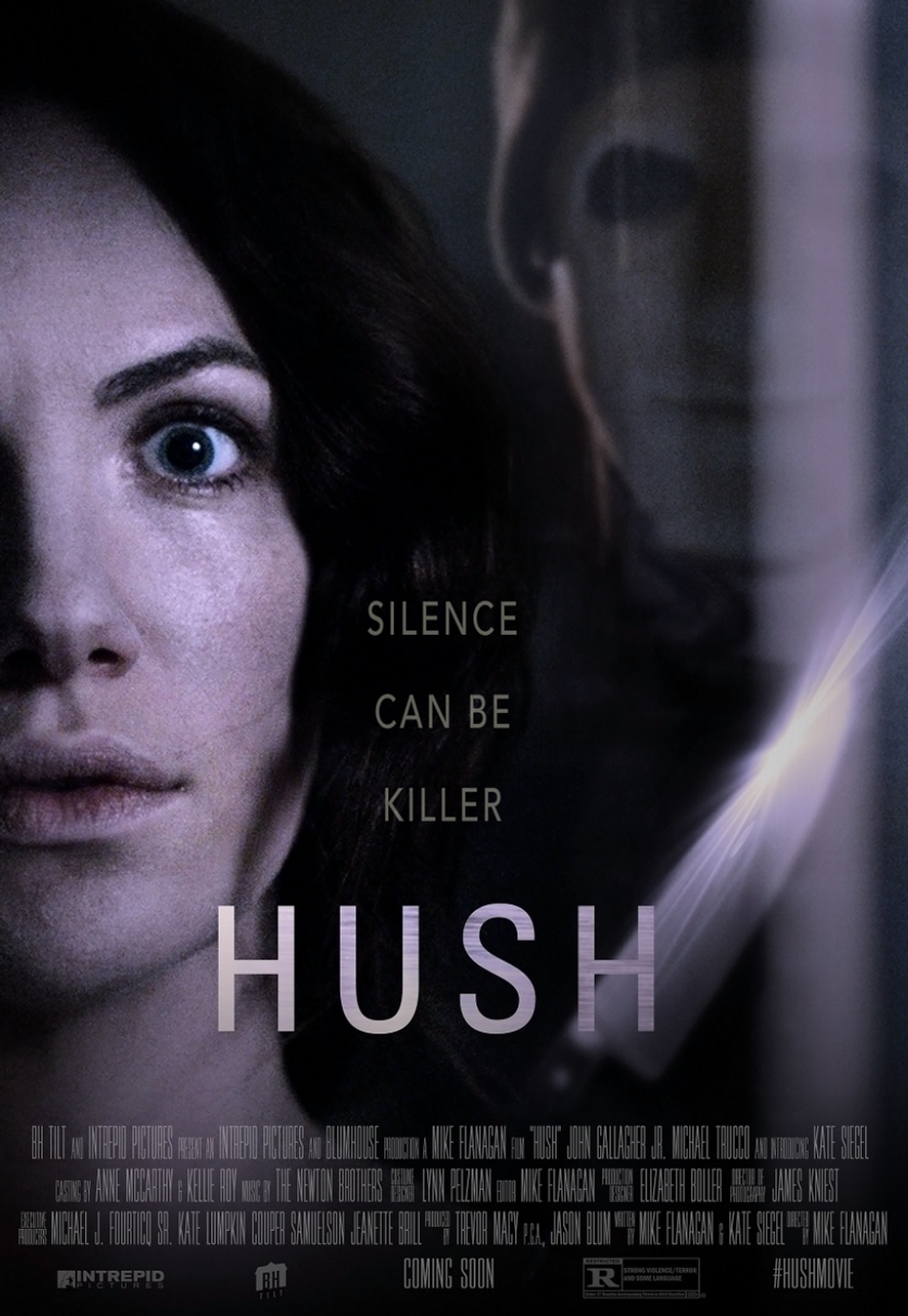 When someone decides to move to a house in the woods, he or she probably expects life to be quiet and simple. However, this is not the case for Maddie, a deaf writer who must fight for her life after a man in a mask appears outside her house.
10. The Least Scary: "Fun Size"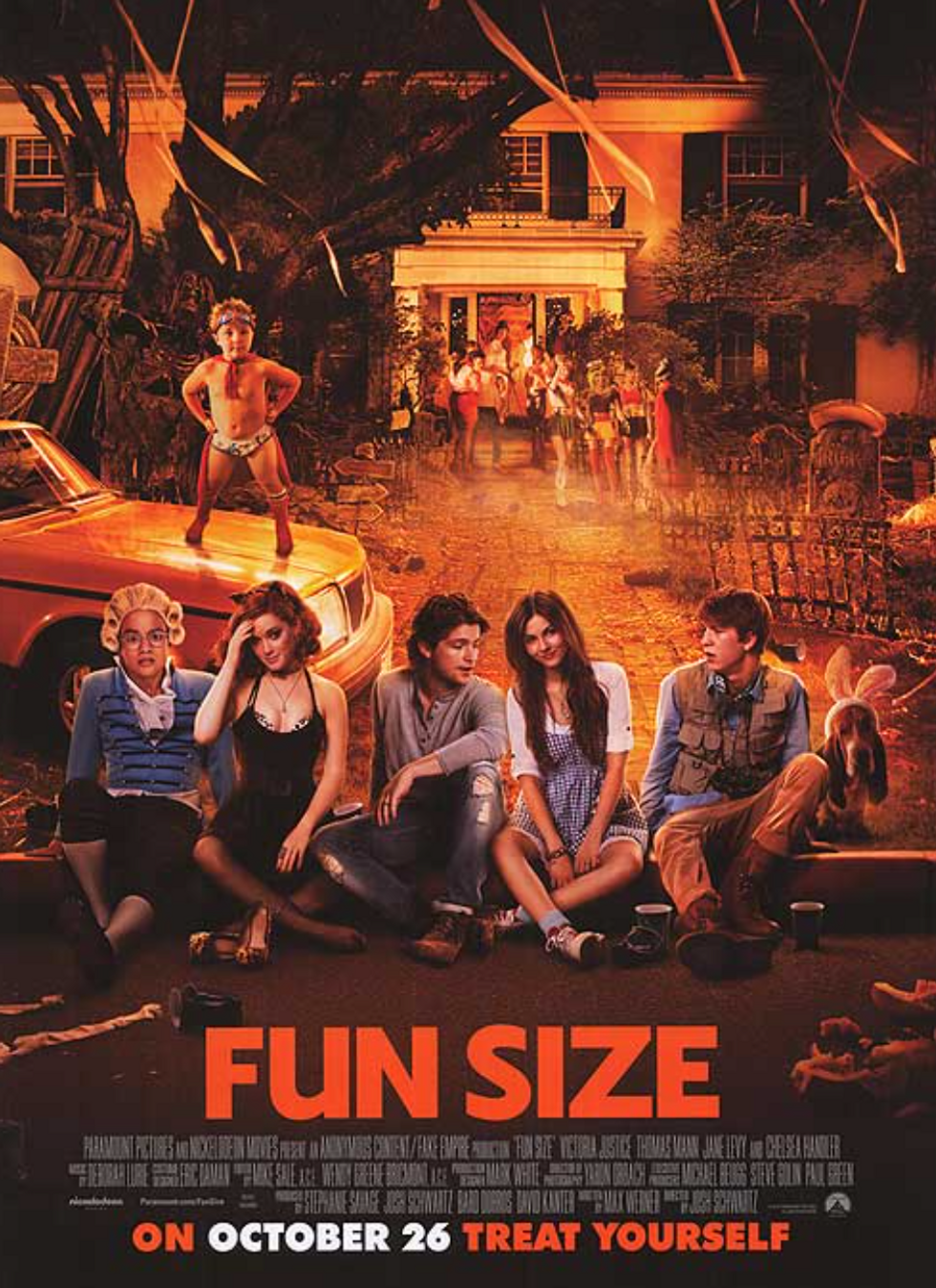 Halloween is all fun and games until you lose your little brother while trick or treating. In "Fun Size," Wren's plans for a fun Halloween night come crashing down when her mom tells her that she must skip the Halloween party to take her little brother trick or treating. What is supposed to be a fun night turns into an action-packed search mission.
11. The Most Horrifying: "The Conjuring" or "The Woman in Black"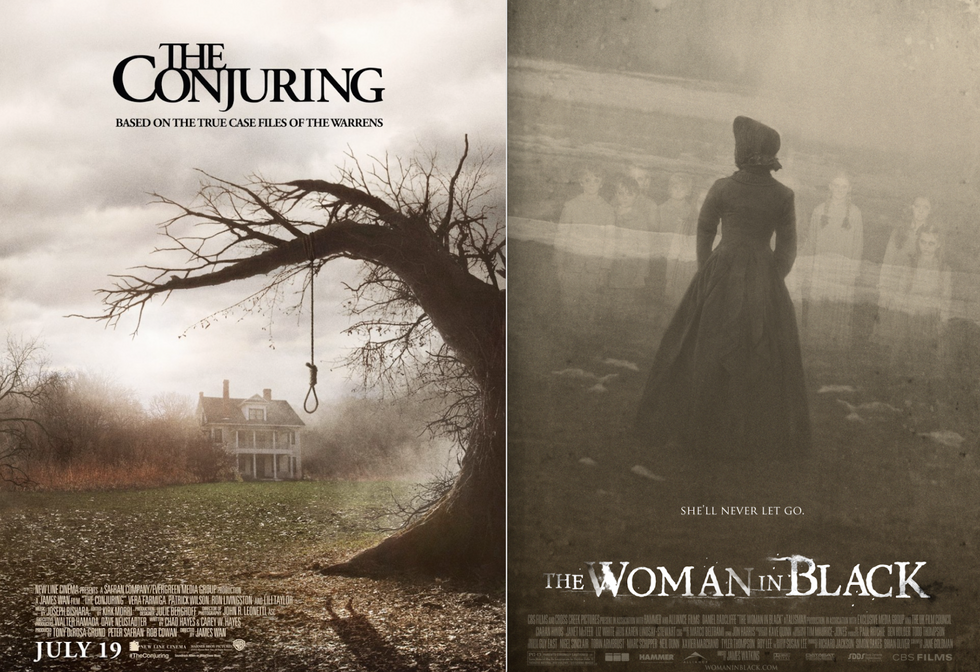 Both of these movies had me on the edge of my seat. Literally. To be honest, I think I turned the volume off for multiple scenes and quite possible fled the room a few times. With all of that being said, "The Conjuring" is a chilling film about a family who moves into a house that has a grim past. When evil spirits begin to haunt the family, the parents decide to hire demonologists. Just when they think they are safe, the family is disturbed to find that their house will need an exorcism.
"The Woman in Black" could also be considered the most horrifying movie I've ever watched. After the death of his wife, Arthur, played by Daniel Radcliffe, travels to a village where he encounters the Woman in Black, a ghost who instigates suicides and murders.