If you are anything like me, this semester has been a busy one. So busy that it has been hard to plan for my favorite holiday: Halloween! With Halloween right around the corner, its time to gather your costumes. If you find that time is sparse and money is tight, here are a few easy, DIY costume ideas to help you still rock your spooky night.
1) Hippie
This is a super simple option that can be done using really cheap materials from your local goodwill and Walmart. Since flare jeans are in style again, you can find them pretty much anywhere. Pair them with a tie-dye shirt (which you can easily do yourself with a dye kit from any craft store), circular sunglasses, and a peace sign necklace. As a final step, throw a few braids in your hair, and be prepared to flash the peace sign at everyone at your party!

2) Chick-fil-A Cow
If you are really stressed for time, this option is a good one that uses materials you probably already own. Throw on some black jeans and a white T-shirt. Using black construction paper or felt, cut out spots to pin onto your t-shirt. Using face paint or black eyeliner, draw some spots on your face to match your outfit. Next, grab a poster board and spell out "Happy Halloween" in the signature messy and misspelled font from their advertisements. Hang the poster board around your neck and you are all set!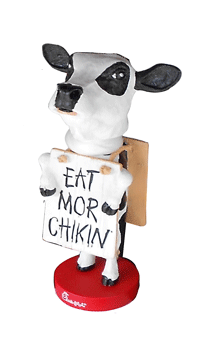 3) Dwight K Schrute
The characters from The Office are always a classic, and everyone's favorite beet farmer can always liven up a party. Grab a mustard yellow shirt and tacky tie from Goodwill, and pair it with a nice pair of khakis. Find some his signature glasses, and split your hair down the middle into two slicked down sections. To really top it off, buy some beets from your local grocery store to carry around. Paired with a smirk, this costume is sure to be a winner.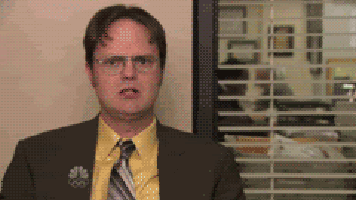 4) Kim Possible
If you want to dive into your childhood, dress up as our favorite Disney channel heroine, Kim Possible! Pair a black crop top with some cargo pants. Grab some red hair spray or a red wig from a costume store. Pair it with a black belt, and get ready to say "What's the stitch?" all night long!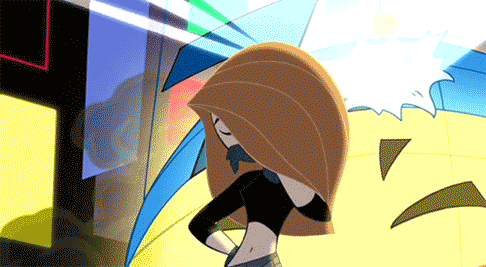 5) Mime
This is a classic go-to costume, but be prepared for everyone to tell you not to talk all night! Pair some black jeans with a black and white striped tee shirt. Grab a red beret and white gloves if you really want to bring it to a new level. Grab some face paint and do white face paint and black accents, finishing with some red lipstick to make it a solid getup!