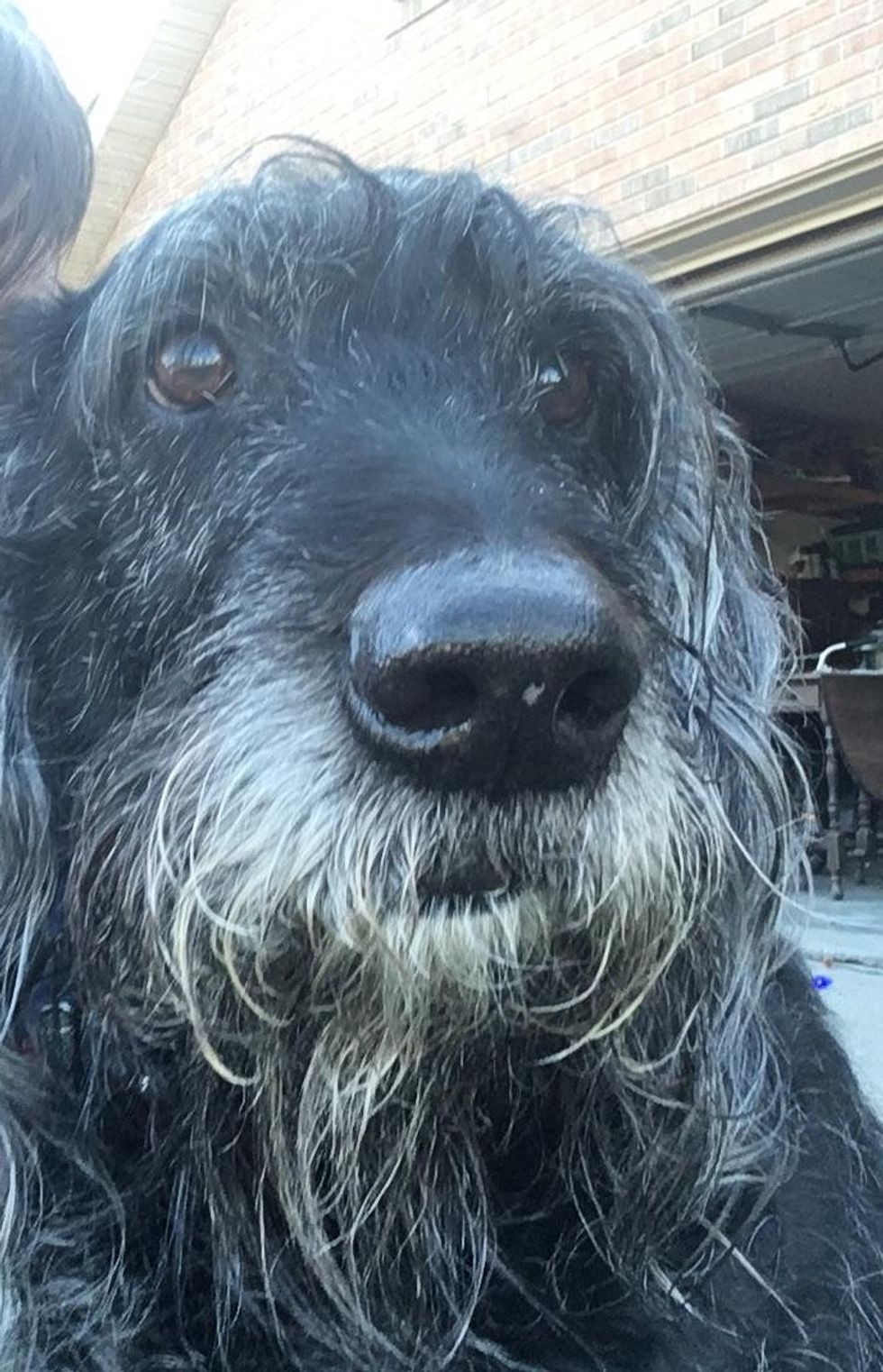 This is my favorite picture ever taken. It is not a professional picture nor does it have any real merit to anyone that is outside of my family. But like many 'favorites' go, it is one with deep emotional ties; meaning beyond that of surface value. To many, this is but a simple poorly cropped image of an old black labradoodle. To me... It means the world.
Rudy was born January 31, 2007, and lived his entire life with our family as the bestest boy any family could ask for. There are thousands of pictures we have of him, but right now I believe this one is my favorite. His giant brown eyes are alert but calm. He looks out beyond the camera and thus in viewing - paired with his cute button nose, tastefully greyed hair, and wise pout - leads one to comfort and longing to hug this good man.
But there is no closure. You can't reach into a photo any more than you can in recalling a memory. His time has passed, and even though he spent it all the happiest he could have, you spend each second lamenting his legacy.
They say time makes it better, but time only makes you forget that which you are missing. Although less often, the pain is still as red-hot as it was when we left him on that cold vet floor this February. There is hardly anything I regret in life - as each mistake and each decision lends itself to shaping a better, more quality person for the future - but I regret sitting in that plastic chair too afraid to shed a tear than being down on the floor with him 'till the anesthesia stopped his heart and released him from the cruel grasp of life.
Guys cry too.