I've been living up north for nearly three years now, and I absolutely love it, but one of the main struggles I've had is that I just have absolutely no idea what to wear half the time I am going outside. Sure, it's easy when it's in the 30s and below, or in the 70s and up, but I'm talking about those in-between temperatures that have regularly confused me to no end. After countless guessing and checking (and taking photos of my outfits that I caption with the temperature and my thoughts on how comfortable I am), I might have finally figured out exactly what to wear in weather ranging from 40 to 65 degrees. In a nutshell, here are my conclusions:
1. 40 to 45 degrees and sunny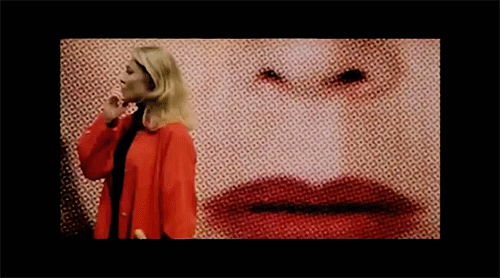 For this weather, I wear some kind of coat that isn't your heavy-duty winter one. Underneath, I sport a lightweight long-sleeve top, and leggings or jeans, but steer clear of ultra-ripped ones.
2. 40 to 45 degrees and cloudy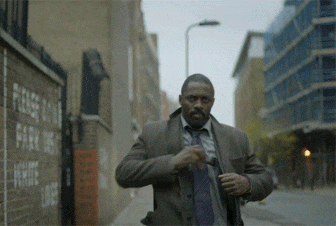 It's time to bring out the look that is one step away from your winter garb. Grab your second-warmest coat and pair it with a thick long-sleeve top or lightweight sweater, or wear a super thin sweater underneath your warmest jacket. Leggings are definitely the move, and it wouldn't be the worst thing in the world for you to have a beanie on standby.
3. 46 to 52 degrees and sunny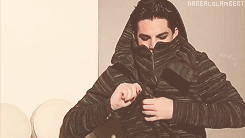 To stay cozy in this brisk temperature, slip on a normal-to-thick sweater and a warm jacket that you'll want to zip up. If there's no wind, you might be able to get away with ripped jeans, but of course there's always leggings, too.
4. 46 to 52 degrees and cloudy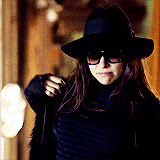 Wear the jacket that comes just before you'd pull out any kind of coat from your closet. I would air on the side of caution by styling it with a thick sweater, but if you don't get cold easily, you could probably just wear that jacket with a lightweight top and maybe a vest. I wouldn't say this weather is ripped-jeans-friendly, yet, but hey, it's your call.
5. 53 to 59 degrees and sunny
This is where you can have the most fun! You can wear a sweater and a vest, a warm long-sleeve and a poncho, any kind of top and a somewhat-warm jacket – it's all about trading off the weights of your layers to create a snug balance. Opt for any kind of bottoms that will cover your legs, whether it be pants, ripped or non-ripped jeans, a skirt and tights, etc., and you will be good to go.
6. 53 to 59 degrees and cloudy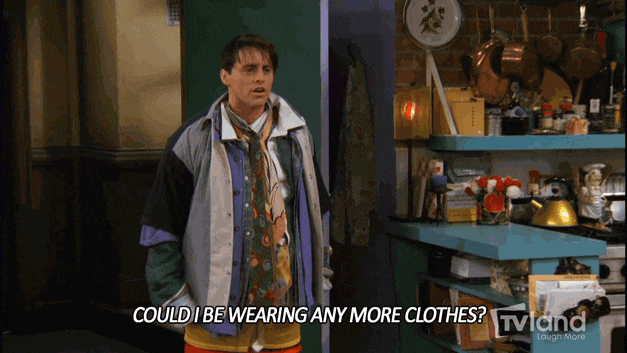 To me, this is pretty similar to the 53 to 59 degrees on a sunny day. Basically, stick to its sunny-weather counterpart's directions, but tip the balance of your layers to a slightly warmer side.
7. 60 to 65 and sunny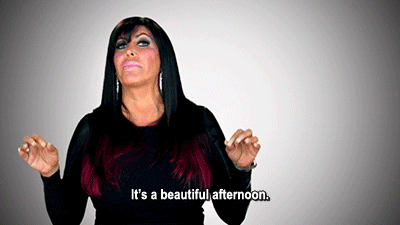 No matter what you wear in this weather, it's hard to go wrong – you're pretty much guaranteed to be at least somewhat comfortable. Rock a t-shirt, long-sleeve or a flannel, but have an extra layer handy just in case. As for bottoms, anything is fair game.
8. 60 to 65 degrees and cloudy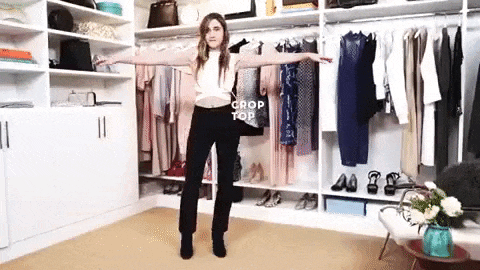 I'd say same as everything in the suggestions above, except you're definitely going to want to have that extra layer – doesn't have to be thick, just something to keep you comfortable without the sun's warmth.
Oh and pro tip: if it's windy, increase the warmth of your layers everywhere.