TV shows often portray love to be this fairytale where magical moments lack arguments and hardships but that could not be farther from the truth. "Grey's Anatomy" may portray some of that "magical moment" love but it certainly does not lack realism and true hardship amongst friends and lovers. Here are a few times grey's anatomy restored my faith in love…
This article contains "Grey's Anatomy" spoilers

Izzie Stevens and Denny Duquette!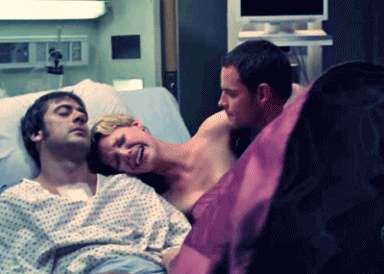 Giphy
The love shared between Denny Duquette and Dr. Izzie Stevens. This is one for the books! Izzie and Denny shared a love that was star-crossed and ill-fated but damn, was it magical.
Will you be the Christina to my Meredith?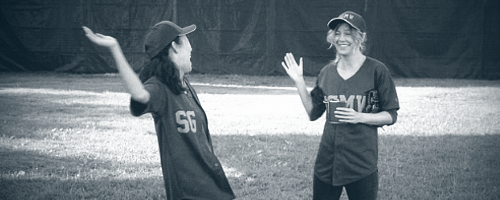 Giphy
The twisted sisters are a friendship through and through. Christina has been there for Meredith in ways unimaginable. Through surgeries, contests, marriages, boyfriends, miscarriages and all. When the world is telling you that you're losing this battle; your twisted sister is here to lift you up.
Meredith & Derrick: The Post-It Note Love!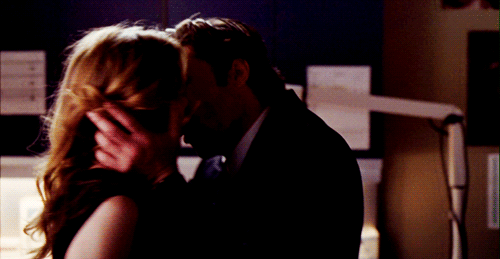 Giphy
I would be remiss in talking about love if I didn't talk about the countless times Derrick and Meredith have chased and found each other through research projects, drownings, divorces, active shooters and more. The love shared between these two is extraordinary
 April and Jackson!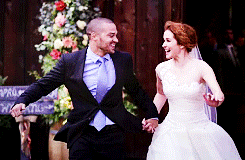 Giphy
While they may have flamed out nothing compares to the love and care that Jackson showed April. Once baby Buddha passed, Jackson continued to love April even when she pushed him away. "In sickness and in health," he loved her, and he loved her hard.
Sloan and Lexie.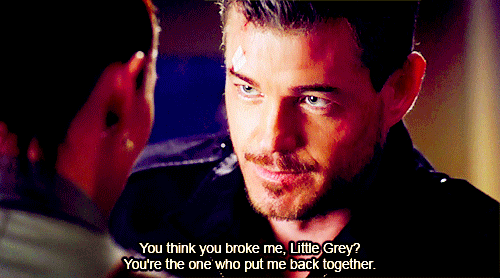 Giphy
The case of the fuckboy meets the woman that finally changed him. We've all seen it and we've all attempted it, but many have yet to succeed the way that Lexie had. She was true to herself and didn't dare change herself for him.
George O'Malley aka 007!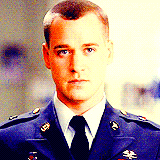 Giphy
George selflessly gave his life to save a woman he'd never met. Countless times he had chosen a path in life where he cared for others i.e. being a surgeon and later joining the military. 007 will forever make my heart flutter knowing there are still selfless people.
Amelia Shephard!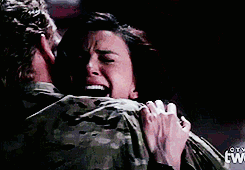 Giphy
A few have their reservations about her but from the beginning of the series including the spin-off, Private Practice, she has been a force to reckon with in terms of love. From her child, to her love for Owen, to the continued love for her sisters. We may get annoyed with her crying, but she loves hard and that's got to warm your heart.
The Hunts!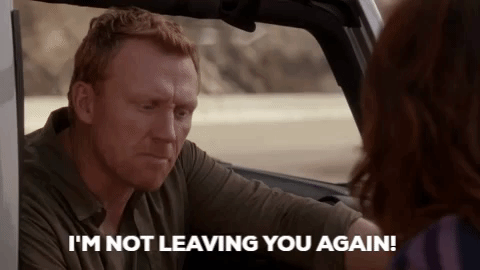 Giphy
Megan and Owen Hunt are without a doubt some of the most loving characters in the show. Megan hunt (Owen's sister) fought tooth and nail for her son to come to America all the while face multiple serious procedures. Owen has shown dedication in the pursuit to become a father throughout the show. If this doesn't tug at your heartstrings, I'm not sure what will!
Richard Webber!!! The man, the myth, the legend!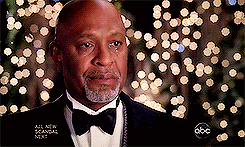 Giphy
Richard has had one hell of a time with love. From Ellis Grey and their star-crossed love, to Adele Webber falling victim of Alzheimer's disease as well; it has been a crazy roller coaster. Let's not forget Webber's secret child; Maggie Pierce. Webber's love for all three women is undoubted and true.
Benjamin Warren & Miranda Bailey!!!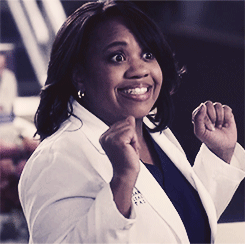 Giphy
This is the love story that we can all relate to. After falling in love and subsequently ending her marriage she found the true man of her dreams in Benjamin Warren. He fought and faced every wall that she put up in efforts to win her heart and into the end it was marvelous. Ben has continued to express his love for Miranda while upholding and living out his vows to her. Be still my beating heart!
Alex Karev!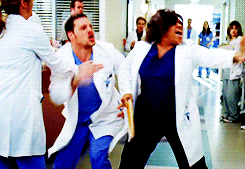 Giphy
Everything that he has done in the series has been out of love. From taking on the continued care and love of Ana; the patient who received plastic surgery after a horrible accident, to the way he fights for his tiny human patients to the overwhelming love he has shown for his friends. Alex Karev is hard to handle but easy to love.
End of Watch: Fireman Casey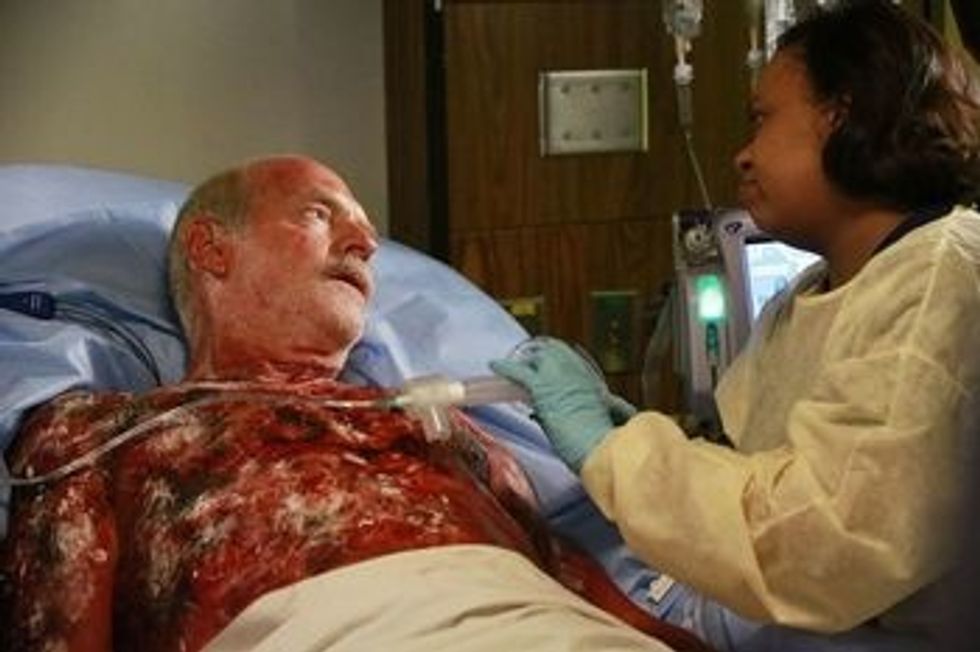 http://greysanatomy.wikia.com/wiki/Casey_(Things_We_Lost_in_the_Fire)
1.The fireman who gave his life for his crew… This one hit close to home for me. As a paramedic myself, I have seen my brothers in sisters in red and blue put their lives on the line countless of times not just for the community but for one another. Definite tear jerker but more than anything, this restores my faith in humanity and love.
The Sisters!!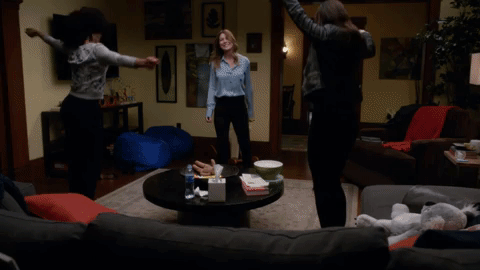 Giphy
The sisters!!! Maggie, Amelia, Meredith! Wow, they have been through some trials and tribulations but have been there for each other. I only hope to have the love shared with my own sisters that these three share.