I have recently discovered BBC's "Great British Bake Off" on Netflix, and it is everything I need out of a telly program and more. It provides laughs by the amazing hosts Sue and Mel, weekly drama when a soufflé flattens, and, of course, just all over British charm.
Not convinced? Let me share some moments of GBB sure to change your mind (and life).
1. Mel and Sue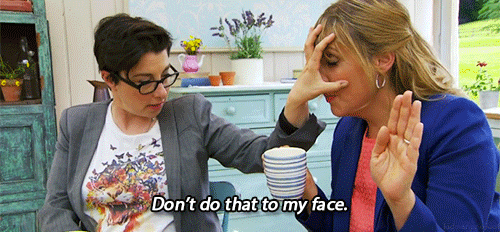 This show is not even worth watching without Mel and Sue. The comedic duo opens the show with incredible witty banter and serve as the narrators, the bakers' motivational speakers and comic relief for when a biscuit inevitably crumbles.

2. Without them, who would set the mood for each bake with the starting phrase?


3.They're even able to give Paul Hollywood a giggle every now and then (which is no easy feat).

4. Speaking of, let's talk about Paul Hollywood.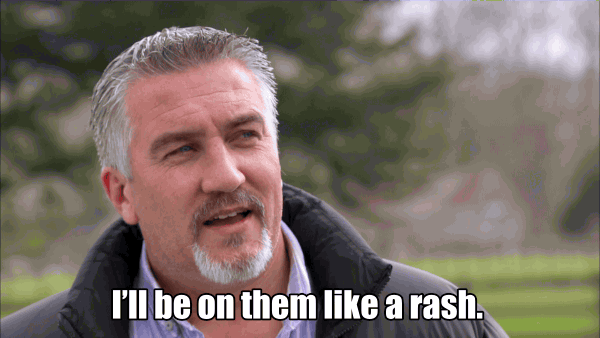 He can be a bit of a tosser...
5. But when you see him give someone that "Hollywood handshake."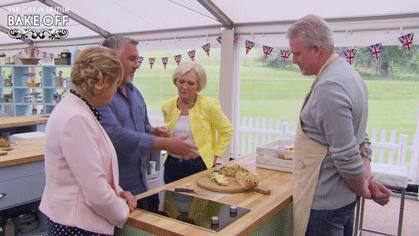 You know that sponge was damn moist, and you can guarantee no soggy bottoms were present that day.
6. The incredible Mary Berry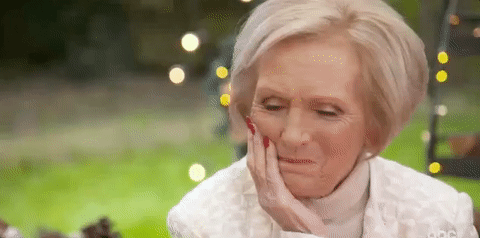 Any time a contestant says they're using gin in their bake she gets all doe-eyed.
7. She also has a naiveness that is just too cute to ignore.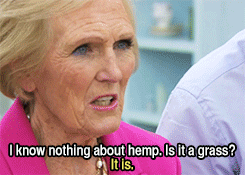 8. The adult jokes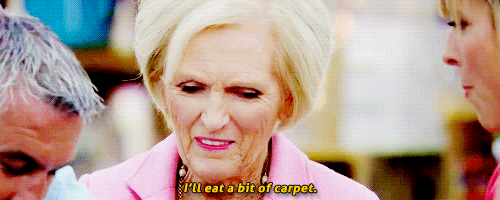 You simply cannot ignore the amazing adult jokes that are folded into the show's script more gently than air into a meringue.
9. And another one: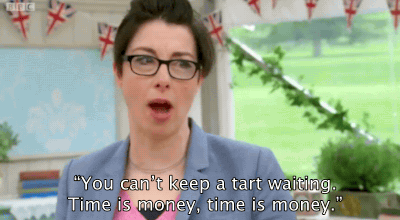 10. The phrase that has forever been trademarked: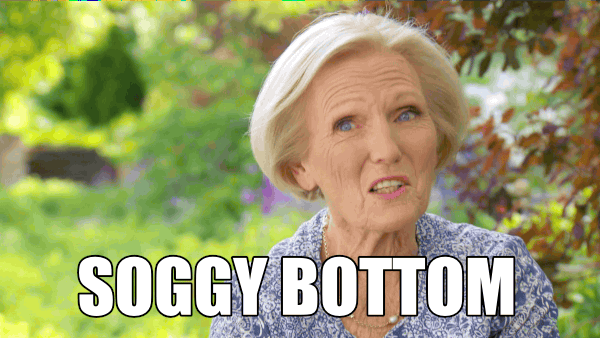 11. The bakers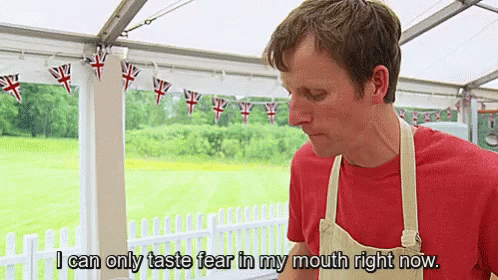 Though the name of this program might suggest a lovely day of baking in the English countryside (which there is), this is NOT A GAME.
IT'S BAKE OFF, AND YOU PLAY TO WIN.

Just admit it; you're gonna love this show. Trust me, it will get to the point that every time you see those rolling green hills, the quaint castle and the tops of the white baking tents, you'll just be like: