1. Cruella de Vil and her 101 Dalmatians
I think this costume would be super cute and affordable. For the dog all you need is a white shirt, white pants, black construction paper, and a red show tie to act as a collar. For Cruella de Vil, you'll need a black dress, red gloves, heels, and a faux fur coat. All of that can easily be found at any retail store or online.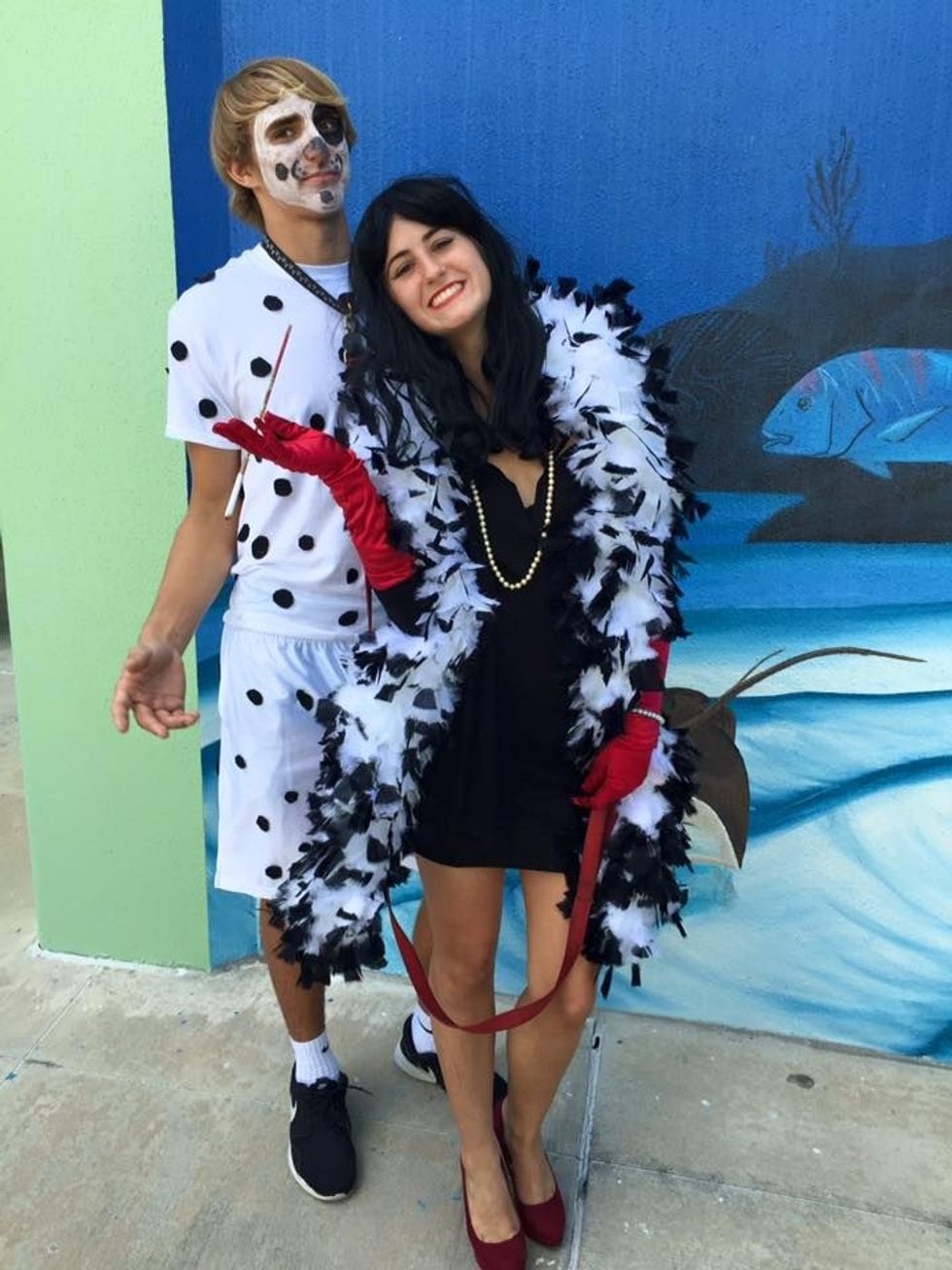 Photo from Pinterest
2. The Cast of Holes
This is a very cheap outfit because all you need is a jug of water, white shirt, and an orange prison suit.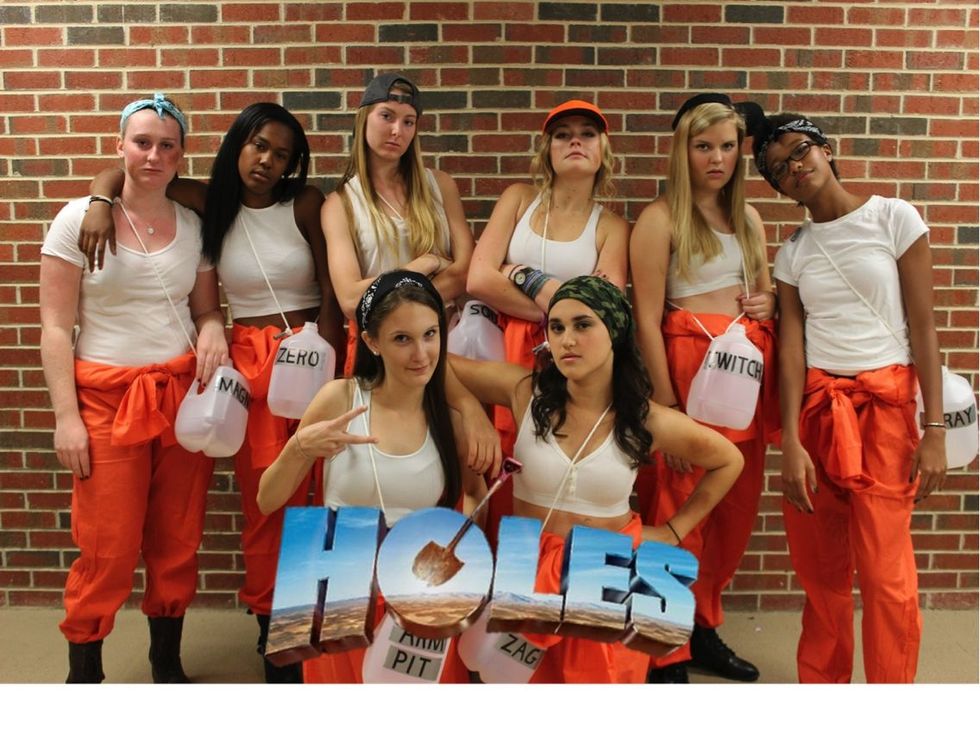 Photo from Pinterest
3. Sun, Moon, and a Star
You and your friend could easily find this outfit for cheap on Amazon. Both would need some sort of metallic skirt and then a matching metallic tank top. You would have to buy some sort of glitter to put on your face and hair. Then complete the look with a homemade headband that is gold and looks like a sun and the other is silver and has stars on it, and for the moon a white hairband with the phases.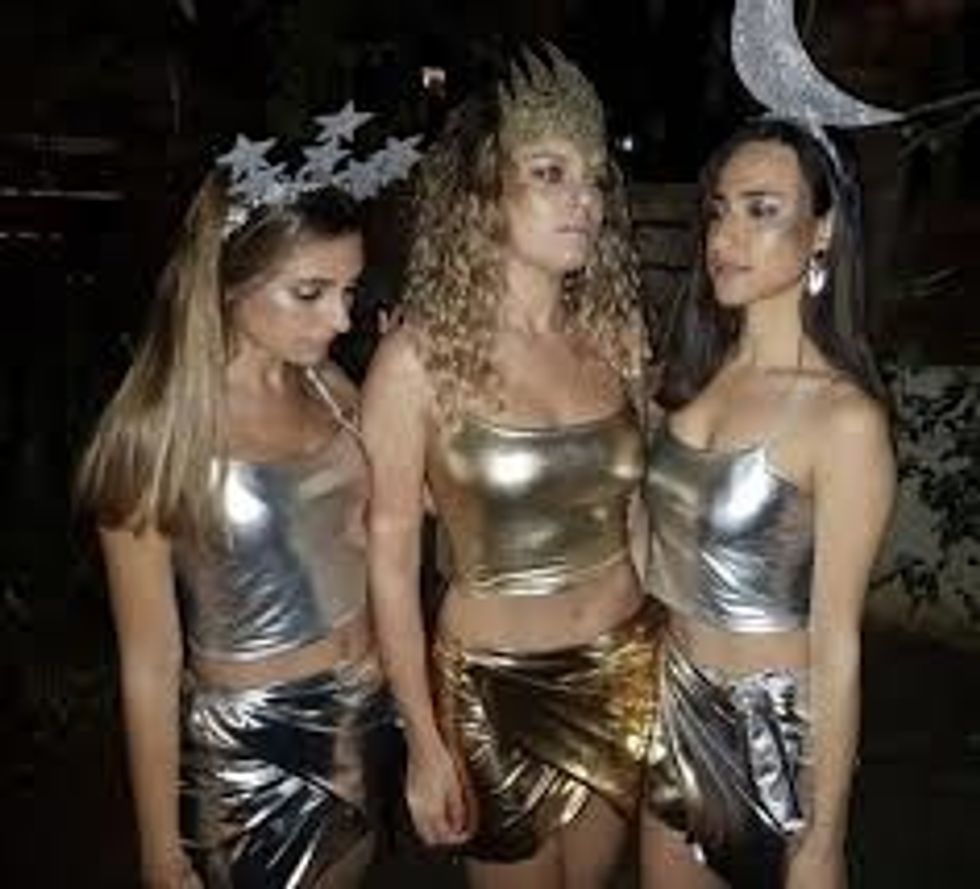 Photo from Pinterest
4. 3 Blind Mice
I think this costume is my favorite out of all of them! You need a black dress, fishnets, heels, mouse ears, sunglasses, and a cane. Most people have sunglasses, but the rest may cost a little more than you were hoping to spend, but it is totally worth it!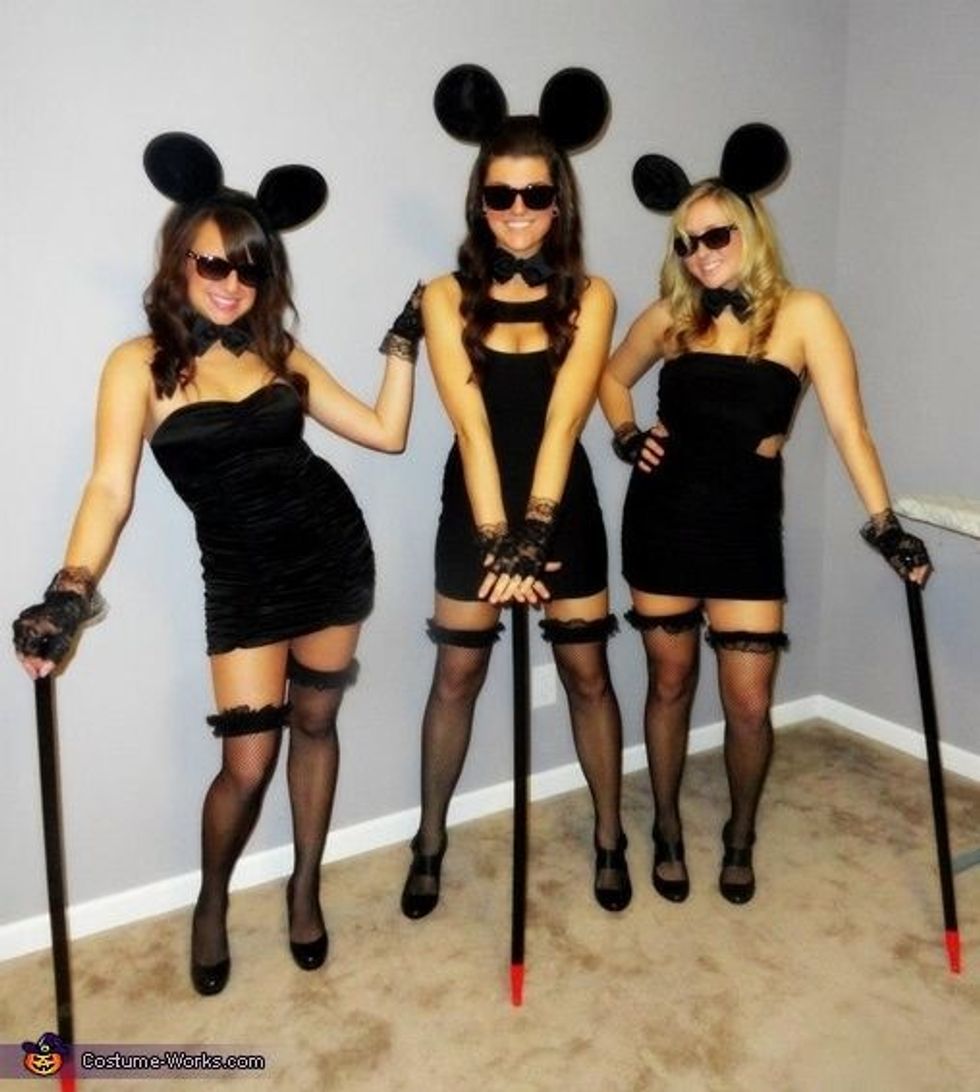 Photo from Pinterest
5. Fruit
You can your friends could easily do this costume if you are in a rush. You'll need an oversized shirt in the color of your fruit, Sharpies and paint to draw on the shirt, and a green headband that looks like the stem of the fruit you are.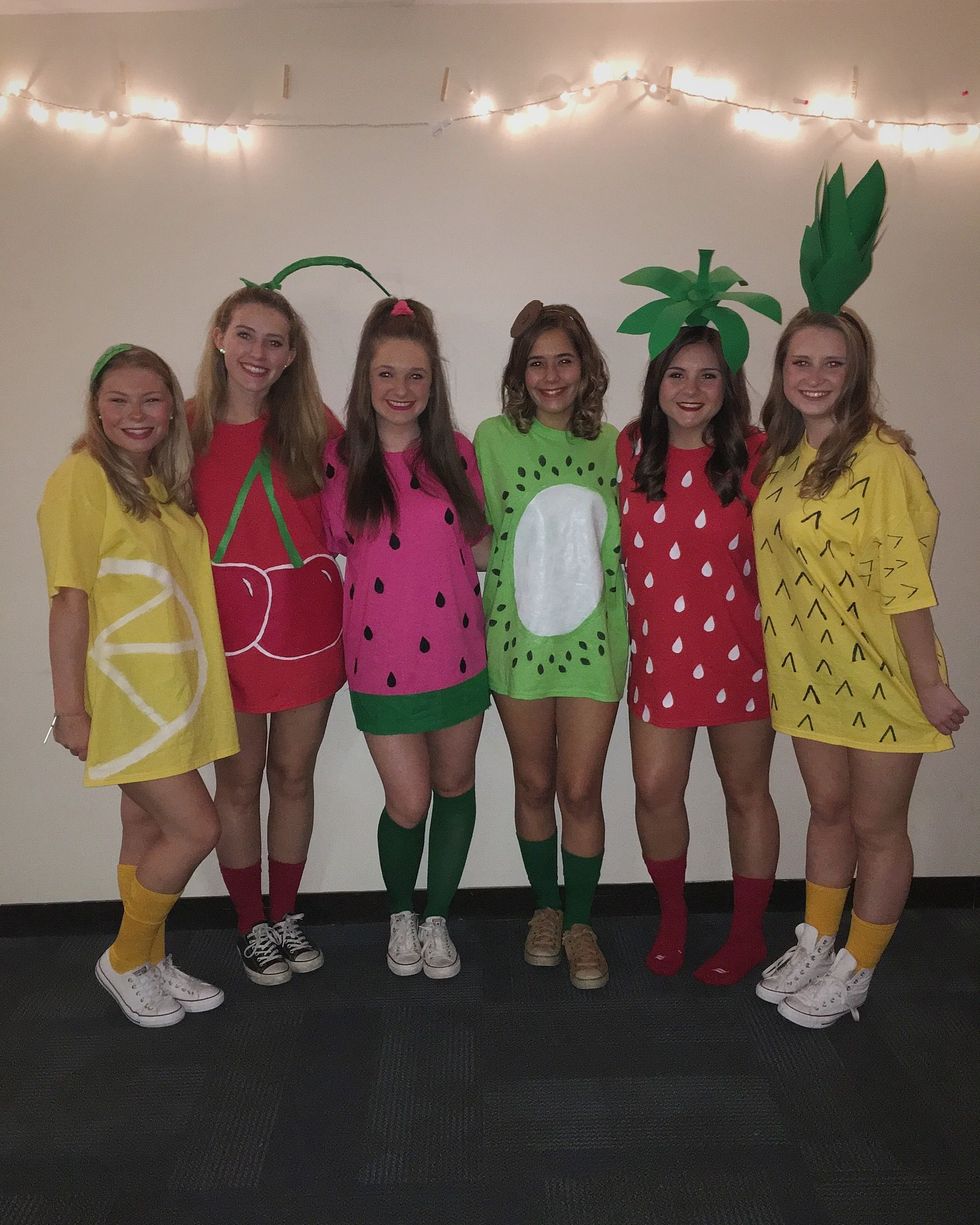 Photo from Pinterest