Looking for not only some great music to add to your playlist, but some that you can hear live? Well, look no further than The FAIM. This four-piece alternative pop band from Perth, Australia has some jams and is currently on a North American tour with Andy Black.
The band is composed of Josh Raven on lead vocals, Sam Tye on guitar, Stephen Beerkens on bass and keys and Linden Marissen on drums and percussion. A few months ago the band finished up their first ever headline tour in Australia and Europe which resulted in multiple sold-out shows, which comes as no surprise.
"Saints of the Sinners" was the band's debut single and they sure came in with a bang. The single was written with the help of musician and producer, John Feldmann and Fall Out Boy's Pete Wentz. After doing some digging I've discovered that the track is about not letting anyone or anything stand in the way of who or where you want to be. I feel that was such a fitting debut song for a band that has worked as hard as The FAIM has to be where they are today since coming together in 2014.
Since being signed to BMG music, The FAIM have been making waves in the music industry and have had to opportunity to learn from and co-write songs with not only Fall Out Boy's Pete Wentz but blink-182's Mark Hoppus, Twenty One Pilot's Josh Dun and 5 Second of Summer's Ashton Irwin. They also earned a spot as a supporting act on tours with Sleeping With Sirens, Against The Current and PVRIS as well as playing multiple festival staples.
The FAIM currently have some jams released that will have you up on your feet and groovin' in no time. A few include, "Summer Is a Curse," "Make Believe," and "Fire." They also recently dropped their newest single, "Amelie," which is a track that you don't want to miss out on. The band will be releasing their first full-length album this fall so definitely keep an eye out for that!
If I had to pick a track that stands out to me the most it would have to be "A Million Stars" from the band's 2018 "Summer Is a Curse" EP. Since stumbling across the song I instantly added it to my playlist and have been playing it non-stop since. The track not only has great lyrics but has a sort of reggae feel to it and definitely forces you to bop along.
The Faim - Amelie (Official Video) YouTube
The FAIM are just about halfway through their North American tour with Andy Black, but they still have shows in many great cities to come. If they are playing at a city near you I highly recommend that you and some friends check it out for a fun and energetic time!
You can check out their tour dates and purchase tickets here.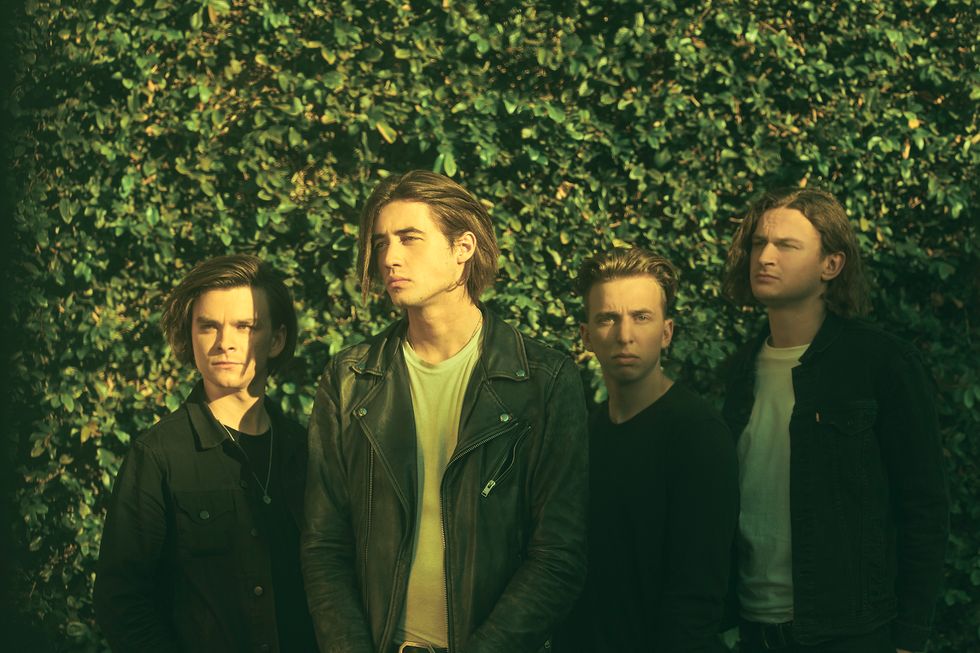 Jonathan Weiner, photo provided by BMG
The FAIM Socials:
Website: http://www.thefaim.com
Facebook: https://www.facebook.com/thefaim
Instagram: https://www.instagram.com/thefaim/
Twitter: https://twitter.com/thefaim
YouTube: The FAIM on YouTube