Gem and Jam is Tucson's biggest music festival and from the looks of it, they aim to keep it that way. The founders of Gem and Jam have just released a second phase of artists including Big Wild, Sunsquabi and 20 more! Gem and Jam has already boasted 2 nights of STS9 along with other artists such as Lettuce, Breaking Biscuits, Masego and more!
Big Wild released his Invincible EP earlier this year which is a collection of deep, emotional beats and some vocals that will touch your heart. Big Wild has always been one of my favorite DJs that knows how to get your emotions in the right place, so it makes me excited to see him live.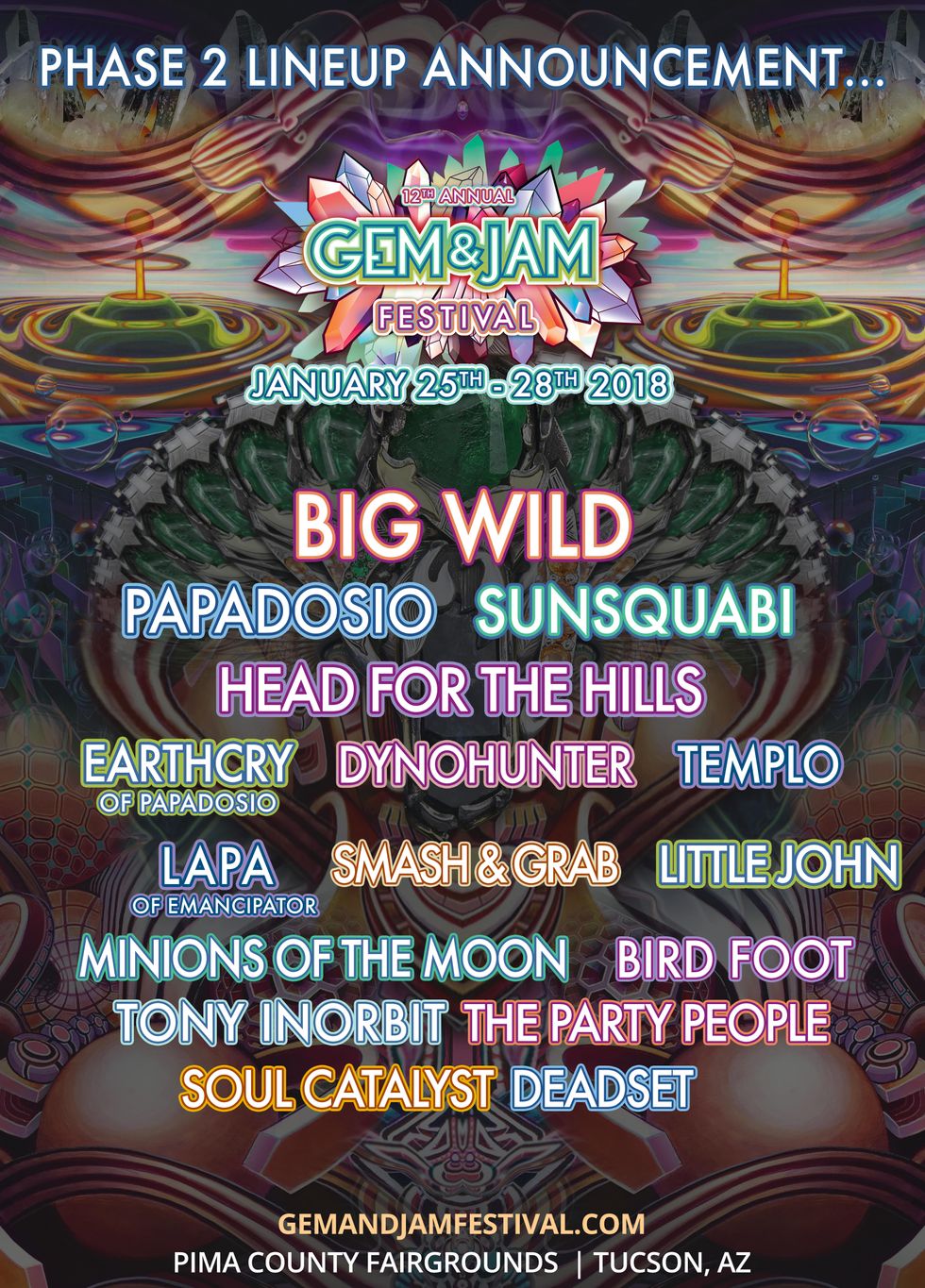 Gem and Jam is shaping up to be one of the most unique experiences with artists spanning from multiple genres, vendors selling anything from food to gems, live artists, and even workshops! This will be my first year attending the festival and I could not be more excited. Stay updated with me on social media as I release more interviews with artists, the founders themselves and a few different vendors!