I am always looking up new recipes to make during Christmas time. I want to make creative recipes, but all of them seem so difficult. Instead of baking the same boring gingerbread cookies, try these quick and easy treats to spice up your holiday!
Santa Pancakes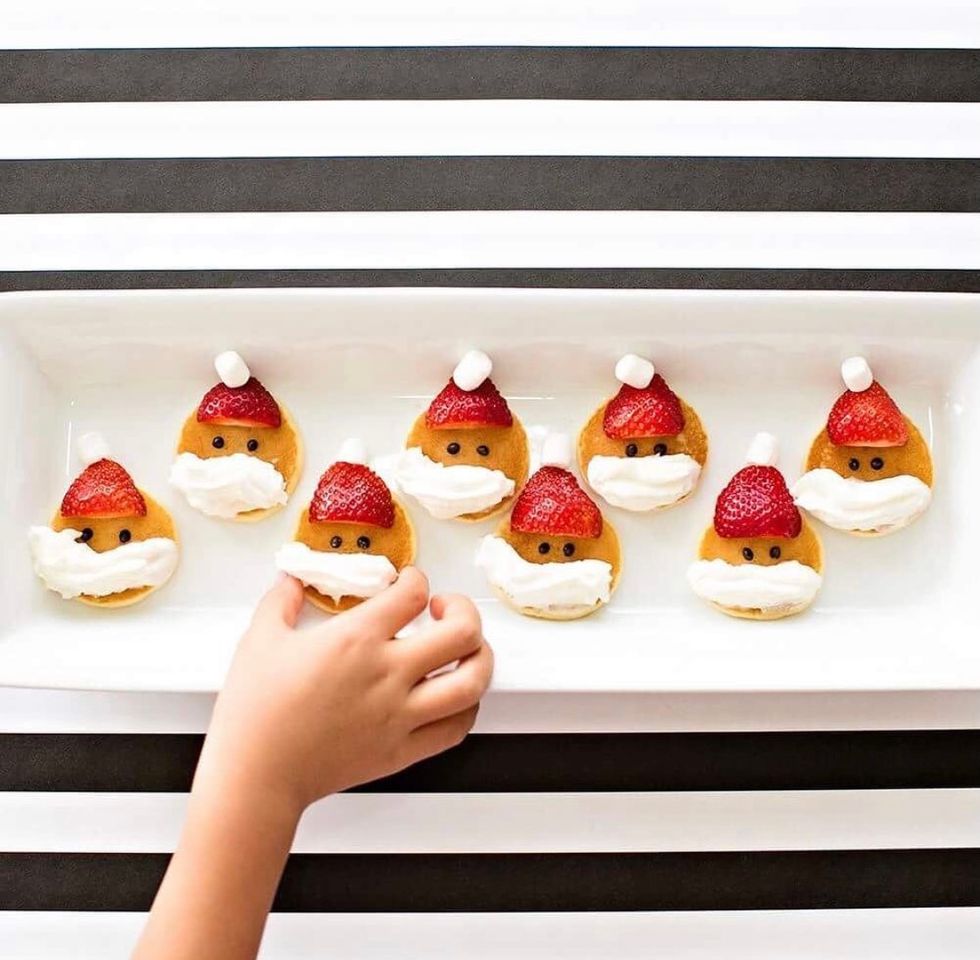 Photo by @hellowonderful_co on instagram.com
These cute mini Santa pancakes are perfect if you're looking to make a cute yet clever breakfast. It only takes about 5 to 10 minutes! This recipe is a really fun project for kids too!
Ingredients
-any type of pancake mix (I recommend Aunt Jemima)
-whipped cream
-strawberries
-mini chocolate chips
Steps
1. Mix together 1 cup mix and 3/4 cup of water to create the pancake mix.
2. On medium heat, pour small amounts of the mix on the pan.
3. Cook each side of the pancake for about 1 to 1.5 minutes.
4. When the pancakes are finished, put whipped cream on the bottom half of the pancake, acting as the beard of Santa.
5. Then, add a half-cut strawberry to the top of the pancake to add a hat.
6. To finish it off, add two mini chocolate chips for his eyes.
All Finished!
Ginger Cookie Sandwich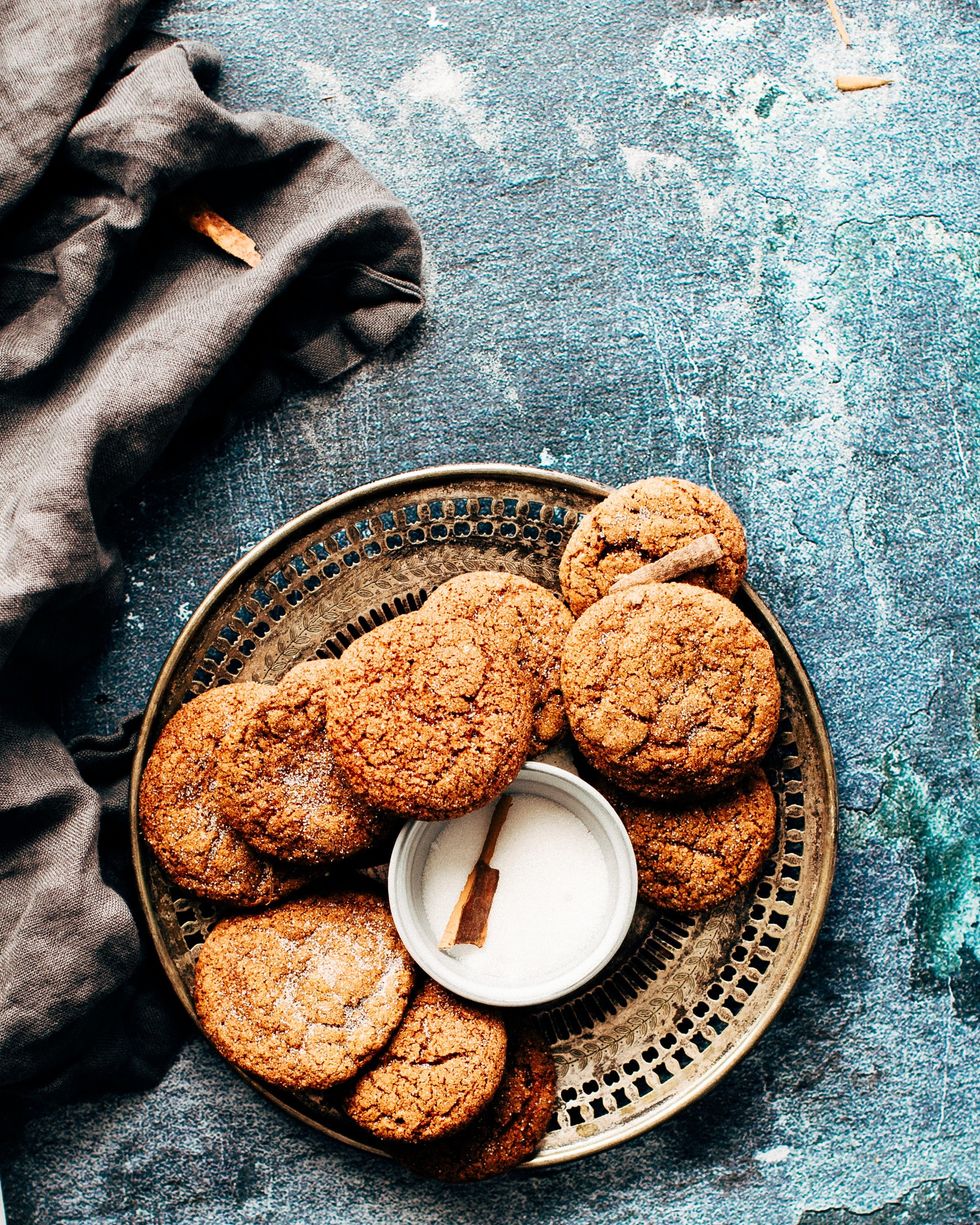 Photo by Jennifer Pallian on Unsplash.com
OMG. These are the best cookie sandwiches on EARTH.
Ingredients For Cookie
-2 tsp ground ginger
-2 tsp baking soda
-2 cups flour
-1 tsp ground cinnamon
-1/4 tsp salt
-3/4 cup butter
-1 cup brown sugar
-1 egg
-1/4 cup molasses
-4 tbs granulated sugar
Steps
1. Start by preheating your oven to 350 degrees
2. Mix your ginger, flour, baking soda, cinnamon, and salt in one bowl.
3. Mix your butter and sugar in a separate bowl.
4. Add egg and molasses with your sugar and butter
4. Add your mixed dry ingredients with your egg, molasses, sugar, and butter.
5. Roll your cookie dough into small balls, then roll them in your granulated sugar.
6. Put your cookies in the oven for 10 minutes, or until golden brown.
Ingredients for buttercream filling
- 1/2 tsp almond extract
- 1 cup butter (softened)
-4 cups confectioners' sugar
-1 pinch salt
-1 full jar of marshmallow fluff
Steps
1. Use a mixer on medium/high speed and mix together your butter, almond extract, and salt.
2. Add sugar to the mix and mix together for about 2 minutes.
3. Next, add your fluff with the mixture, but mix this last part by hand.
4. When you are finished, you can add your buttercream filling in between 2 ginger cookies & enjoy!