Five and a half hours in a hospital.
19 stitches.
$10,000 in hospital bills.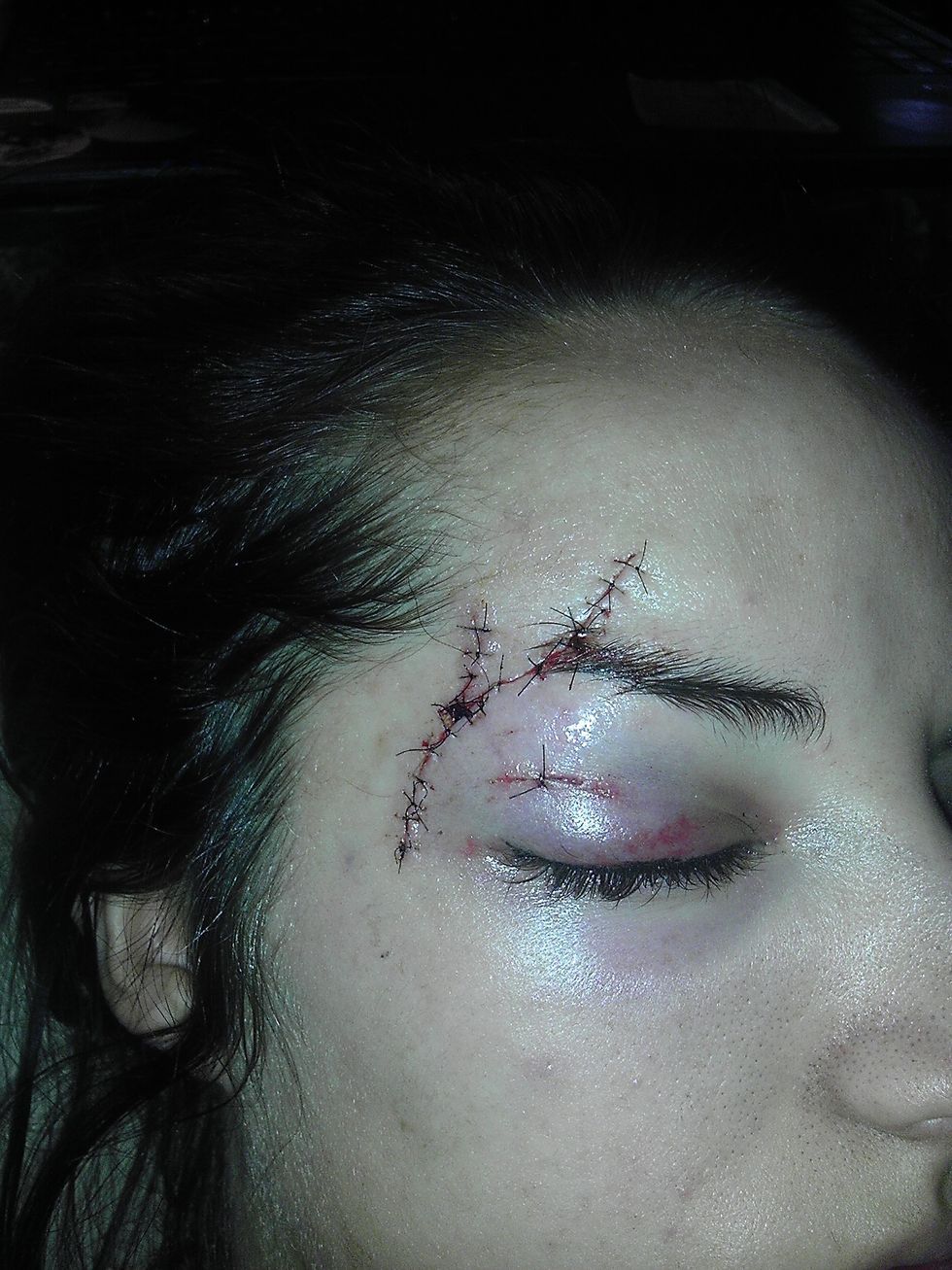 On Saturday, March 1, 2014, I was bitten on the face by pit-bull-boxer mix. I was in the hospital from 4 a.m. to 9 a.m. and was told that I was no more than millimeters from losing my eye. It was a moment that has since changed my life. I grew up around dogs and never even had the idea that they could harm me.
And in a matter of six seconds, my whole mindset changed.
I went from loving every dog I came in contact with to avoiding them and even crying (if not balling) around them. Not only was I severely afraid, but I was pissed off about this fear. It was crazy how quickly this developed and, without even knowing, I was doing anything I could to protect myself from any potential pain.
My friends and family had to help look out for me. Anywhere I went for the next two years, I had to be warned ahead of time that there would be a dog. I needed time to prepare myself for what I was about to walk into. Most of the time that helped greatly, but I was still petting canines from afar.
It wasn't just the fear that got to me though, I had a scar on my face at 19 years old. For the first couple of months, people would stare intently and some would ask questions. I was a waitress and had to tell almost 20 tables a day the same story over and over again. I no longer liked any pictures of myself and I even tried to change the part in my hair to cover the scar.
It's not easy to be the center of attention when you know that what they're staring at is a bloodshot eye and what was 19 stitches.
I hated the entire experience, but what I hated, even more, were the comments made by those who had no room to make them.
"Pit bulls are terrible dogs."
"They should all be shot."
"I don't understand why anyone would want to own a pit bull."
I've heard it all, trust me, and I did everything I could to defend the pit bull breed. My brother had had a pit bull for 3 years by the time I got bit and Jaeger is one of the best-behaved dogs I have ever met.
But no one believed that pit bulls ARE good dogs.
I told them that it was all in how the dog was raised and the owner holds more of an effect on the dog that the dog itself. Still, no one agreed to even listen to my opinion, so I did the one thing that not many in my position would have done:
I got a pit bull.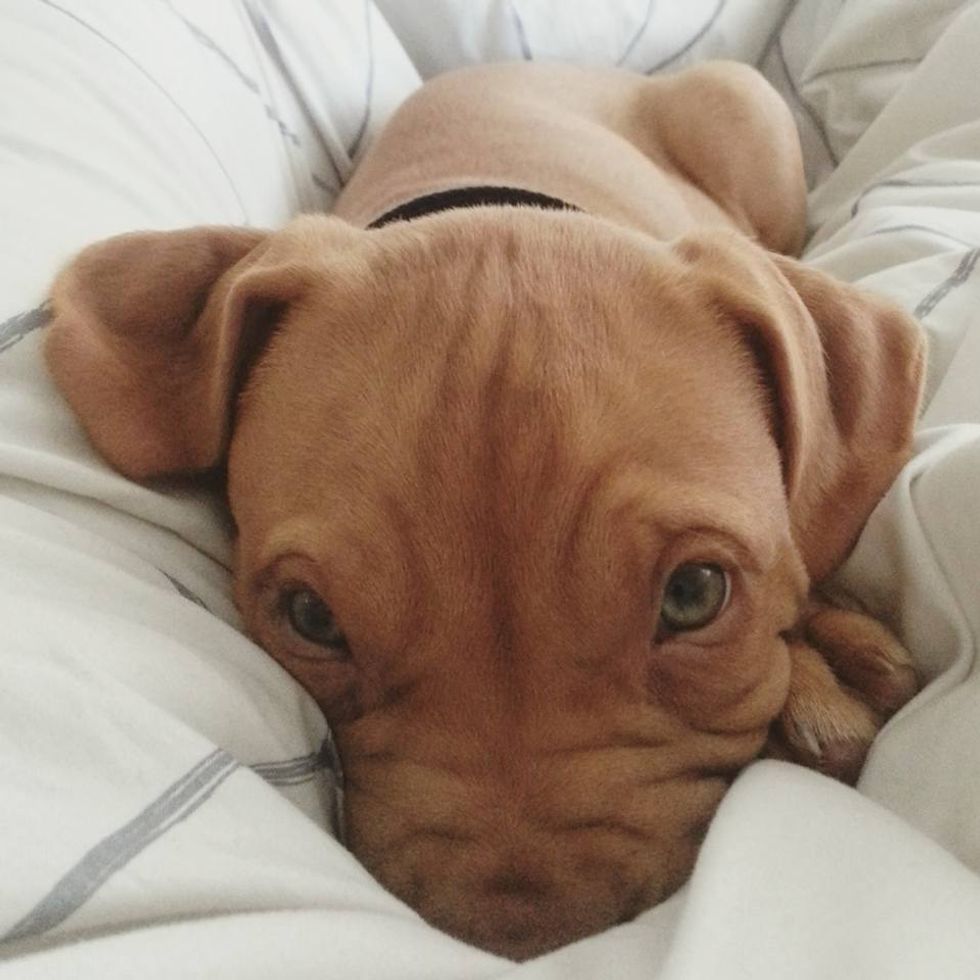 Friday, May 15, 2016, I brought home a male pit bull at 7 weeks old and named him Irony James. Sure, I was scared and really nervous at first. Was I really able to raise a dog of practically the same breed that bit me? I had no idea how it was going to go, but I was determined to show the world that if I can feel safe with a pit bull, they should too.
It almost seemed a little worse after I got Irony. I was now caught with, "Pit bulls will turn on you. There's something in their head that just snaps."
This worried me, of course. But I had made a commitment to my new best friend and refused to let peoples' misconceptions get to me.
Irony James became my whole world and helped me get passed the fear I had for all canine breeds. It's not fully gone, but it is better and continues to get better every day.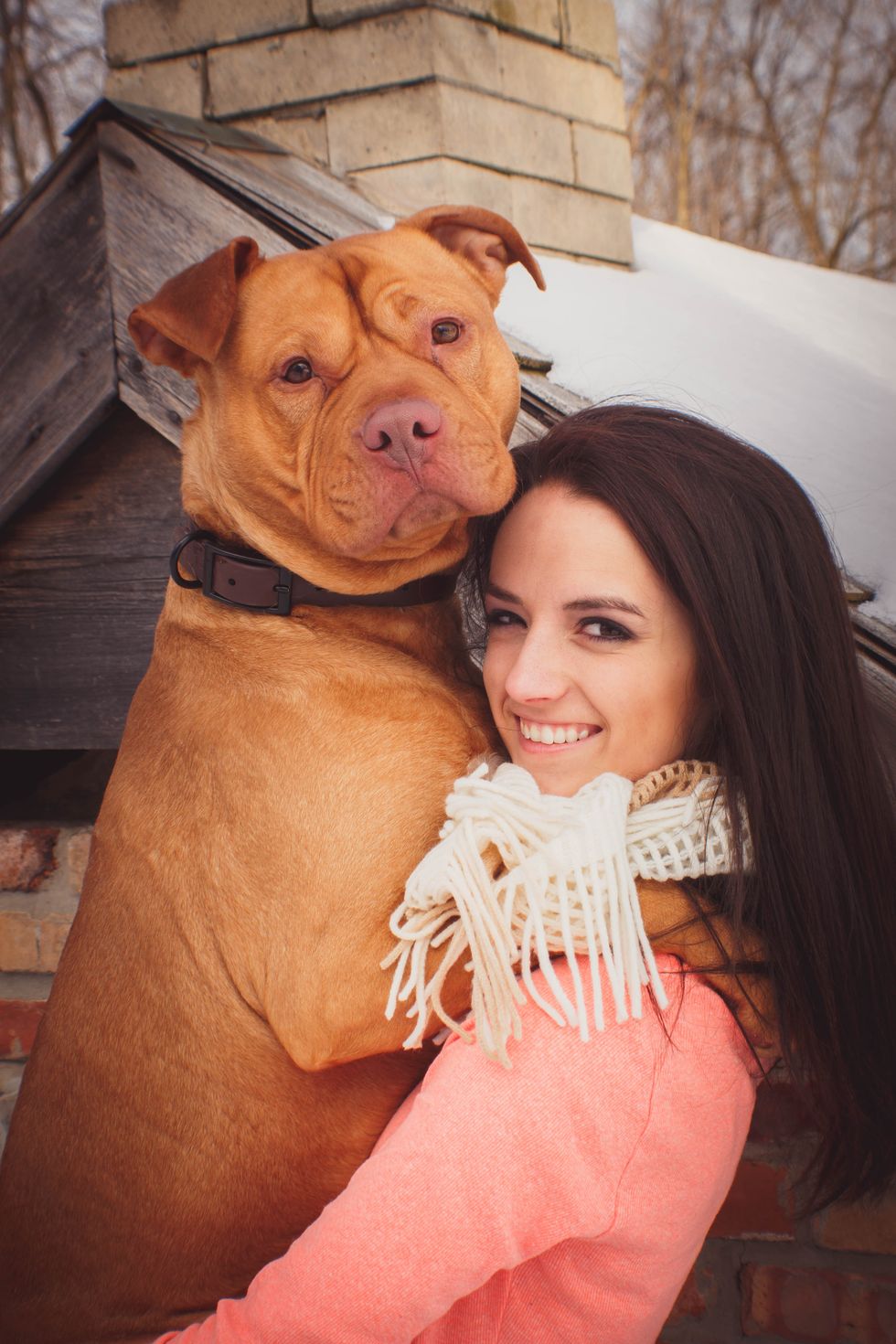 I recommend pit bulls to every person who discusses with me their long for a puppy. Their loyalty is unlike any other and they are as friendly as can be. Pit bulls are nothing more than big babies who think they are lap dogs, even at 2 years old and 75 pounds. They love to wrestle and play and all it takes is some discipline to keep them in the right state of mind.
Any dog has the ability to bite. It is the pre-conceived idea that pit bulls are terrible, that makes people so scared. If someone gets bit by a poodle they won't say anything, it's a damn poodle. But all a pit bull needs to do is growl at someone and every local news station agrees that the dog needs to be put down.
Pit bulls are great dogs and I whole heartedly believe that, even after going through what I did. If society could remove its negativity and treat these "vicious breeds" like any other dog, we might be able to change the media and general public's view of pit bulls.
I am a pit bull victim with the scar and PTSD to prove it, but I will forever stand with the breed.