Free agency ... do you know what this really means? It means that Jesus died for our sins, yes ours, so that we could live our lives freely. I am a Mormon. I belong to the Church of Jesus Christ of Latter Day Saints. I believe there is a living prophet, Thomas S. Monson. More than anything, I believe in free agency.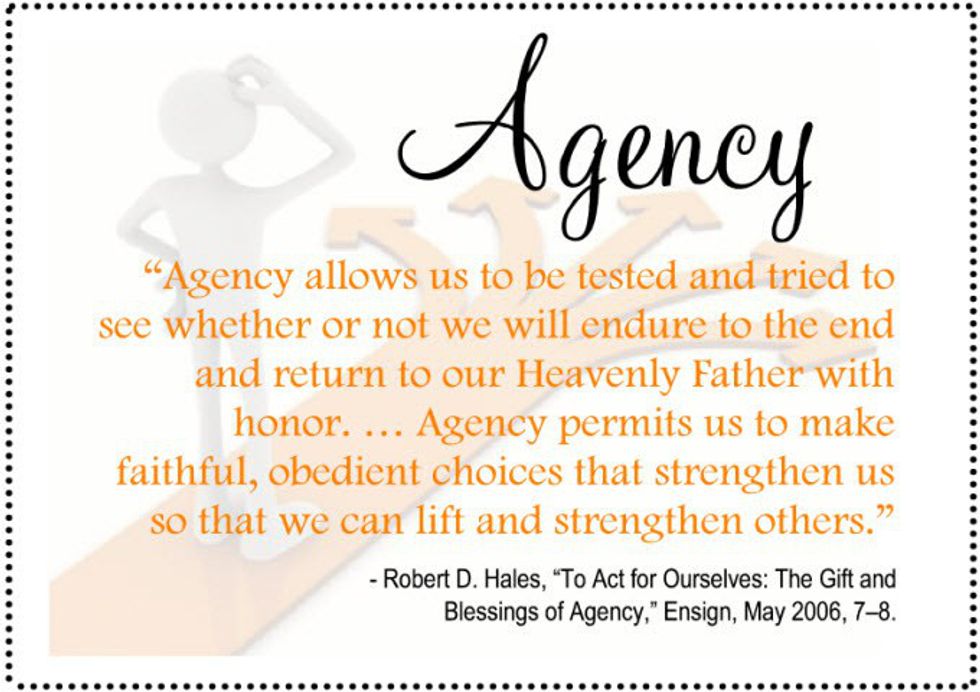 I have 4 tattoos (and am saving for more) and I have 5 piercings (so far) but I am Mormon. Our bodies are a temple and a place for the Holy Spirit to reside, but it is also our bodies! I have chosen the body modifications I have in order to express myself as a person, an individual.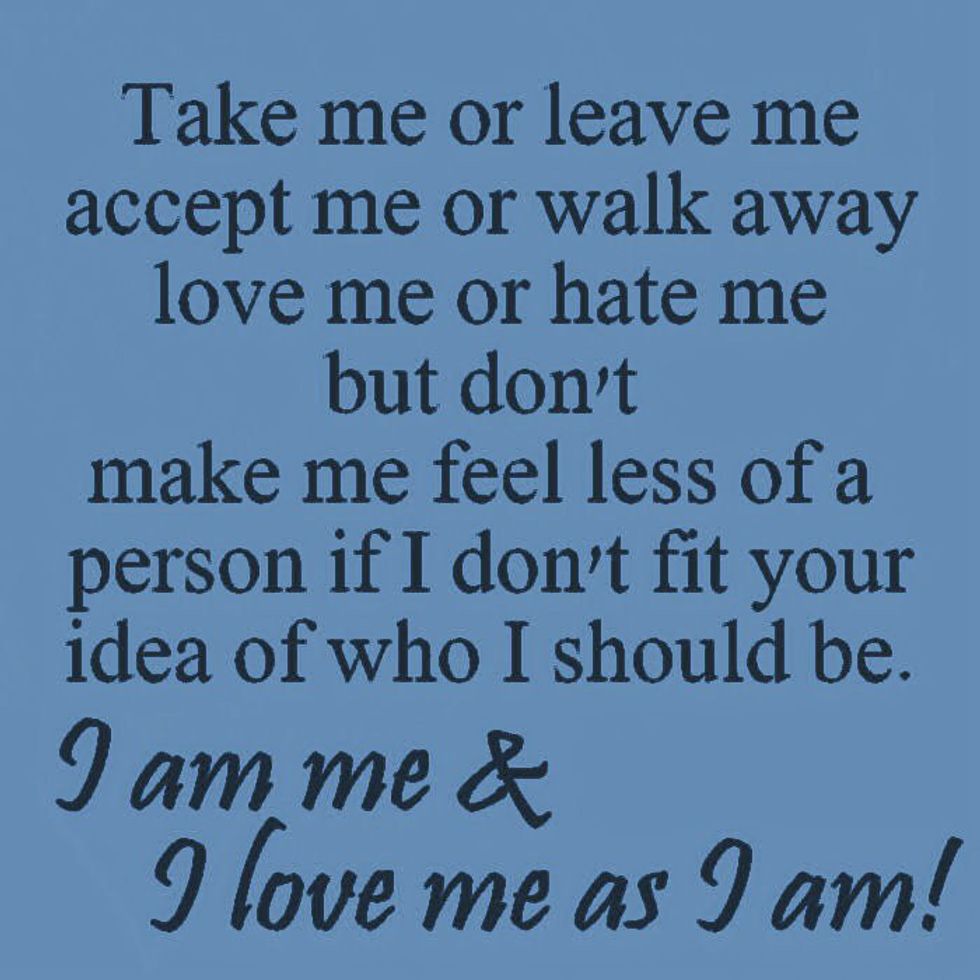 One of the major things the Church supports is free agency, something many people who haven't studied our faith don't know or understand.
So let us have a breakdown of what some of the wonderful myths and truths are regarding the Mormon faith.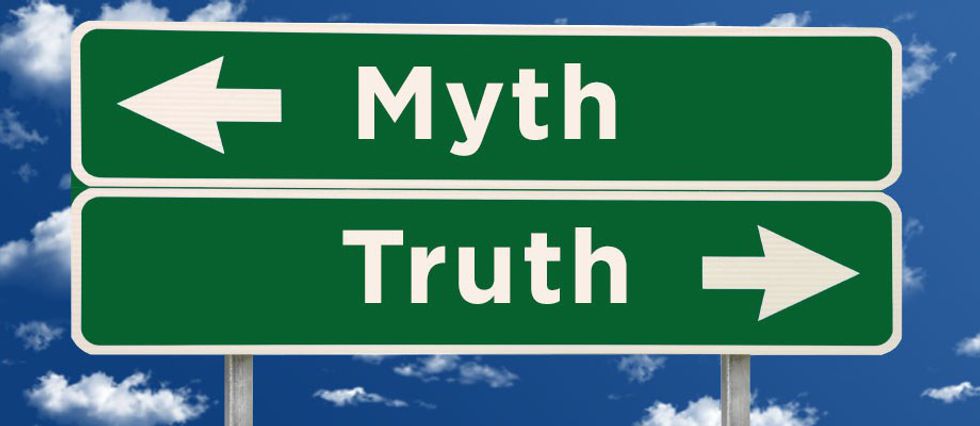 Myths:
- We wear magic underwear.
- We walk our temples naked.
- We have fake books aside from the Bible that do not relate.
- We are a cult.
Truths:

- We do wear special underwear, it is not magic, they are called garments and are utilized as a reminder to protect our bodies and treat them as a holy place.
- We do not walk our temples naked, we wear white (a sign of purity and cleanliness).
- Our additions, The Book of Mormon, The Doctrine and Covenants, and the Pearl of Great Price, are not fake. They were revealed to Joseph Smith by God and Jesus Christ. If you take time to read them and are familiar with the Bible you would find that they not only collaborate what the Bible says, but also fills in some blanks that seem to be missing from the Bible.
- We are not a cult, everyone and anyone is welcome to come and go from the Church at anytime.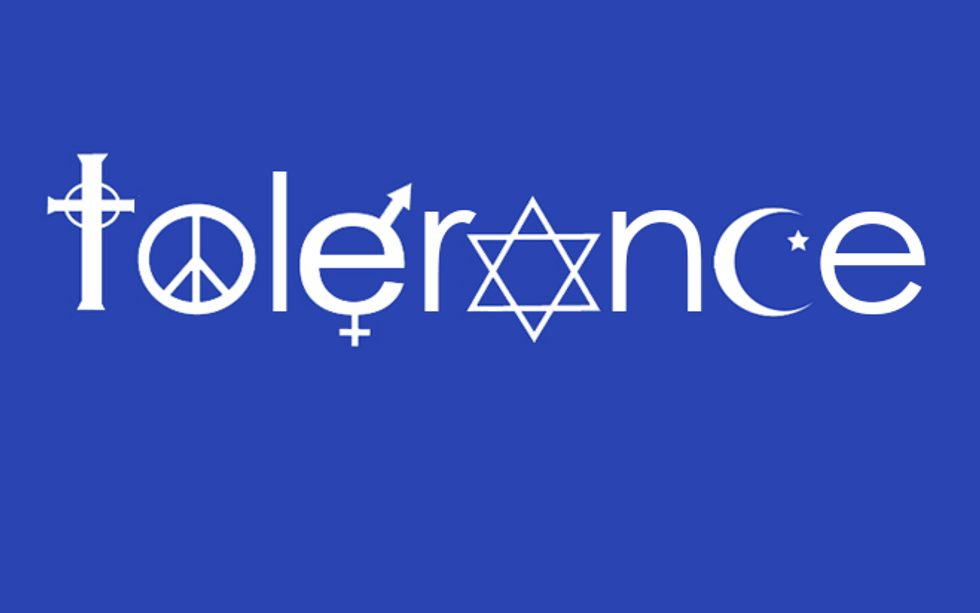 So why am I writing this article? I write this to remind everyone from every faith that the goal of all is to return to our Father in Heaven. We may come and go from our churches. We may modify our bodies, which is our choice. We may even deny our Savior. In the end we are all children of a God who loves us all and sacrificed his son for us.
If you choose to be Atheist, Agnostic, Satanic, or participate in a faith of Christ, Buddha, Allah, and so forth that is the choice that was given to each of us. Always remember that because we are human we are imperfect and that is why free agency is important!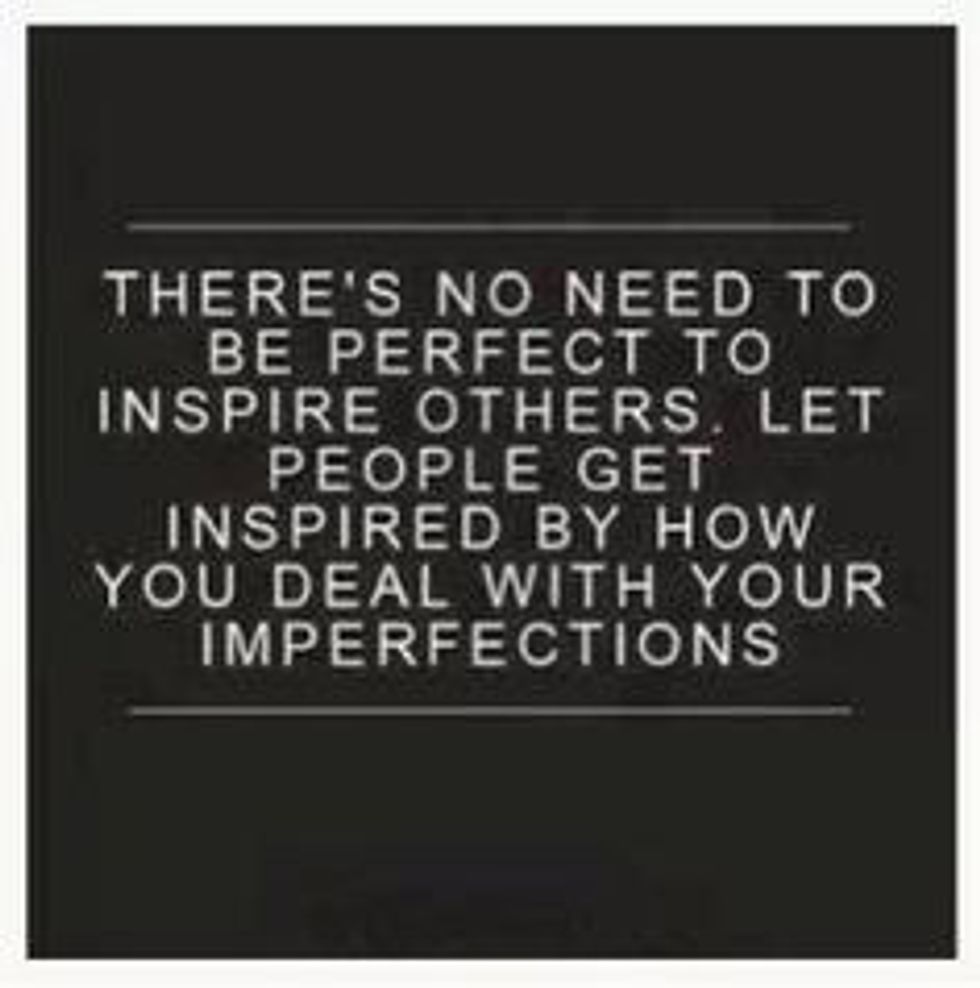 So the next time you hear someone with body modifications say they are Mormon or of another faith... don't judge them because the Almighty gave them the choice and free agency to do what they please with THEIR bodies.
So I am not a bad Mormon. I am active in my church and my community. I am human. We all have free agency.