For the girl with a shoe addiction,
Well, it's totally OK; in fact, I'm right there with you. Anytime I go to the mall, or a department store, or any place that has a section that sells shoes, you know that it's the first place I visit. I can hear the constant yells of my family telling me to move along so we can get the rest of our shopping done, but my eyes do not leave each pair that I fall in love with EVERY SINGLE TIME I go out. But, hey, if spending money on shoes makes me happy, then I will continue to do it until the funds don't allow me to any longer.
I know what it's like to go into a store and find numerous pairs of shoes that you can envision going perfectly with the new shirt that you bought or those amazing pair of jeans that you wear out constantly. Nothing gives you a greater sense of satisfaction when putting an outfit together than pairing it with the right shoes. It's like finding the last piece of a puzzle that you've been searching for for so long, and it finally appearing and going right where you needed it to; its this sense of relief that you've longed for for so long. And, the absolute BEST is when your friends notice that you've gotten a new pair and respond, "OH MY GOD I LOVE YOUR SHOES!" Talk about a smile that will never be wiped off of my face. You and I both will find every excuse in the game to buy that very pair until they are yours, and I can assure you, without a doubt, that there is nothing wrong with that.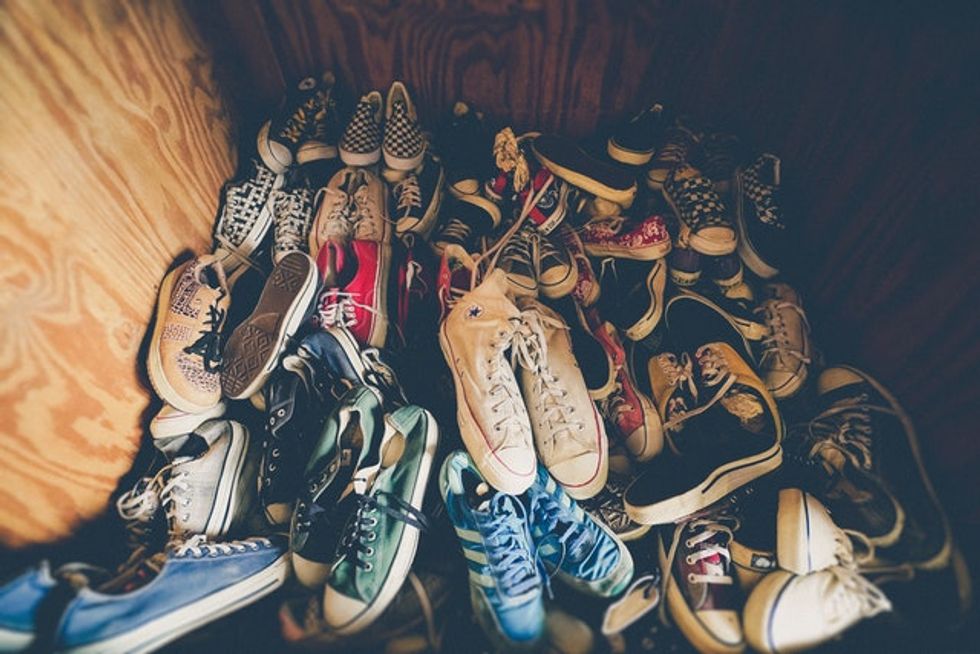 You know, people may shame you for having five different pairs of sneakers, or yell at you when you want to buy a new pair of heels. But, when the compliments come slewing in and the smile that you have on your face after you try on the outfit that you envisioned in your head for so long never subsides, you know that your shoe obsession is never one to be reckoned with.
Happy shopping, fellow shoe addict!