Take notes, Panda Express.
*NOTE FROM ANNIE TO WHOEVER'S EDITING FOR ME THIS WEEK: hey! (i'm not sure how to add comments on here, do they still have that feature?) I'm having some difficulty with the last three pictures... for some reason, core keeps rotating them weirdly and i can't figure out how to fix it. All the other pics are fine though...? i dont know why its only the last three that are having this problem..."

Spicy Sesame Noodles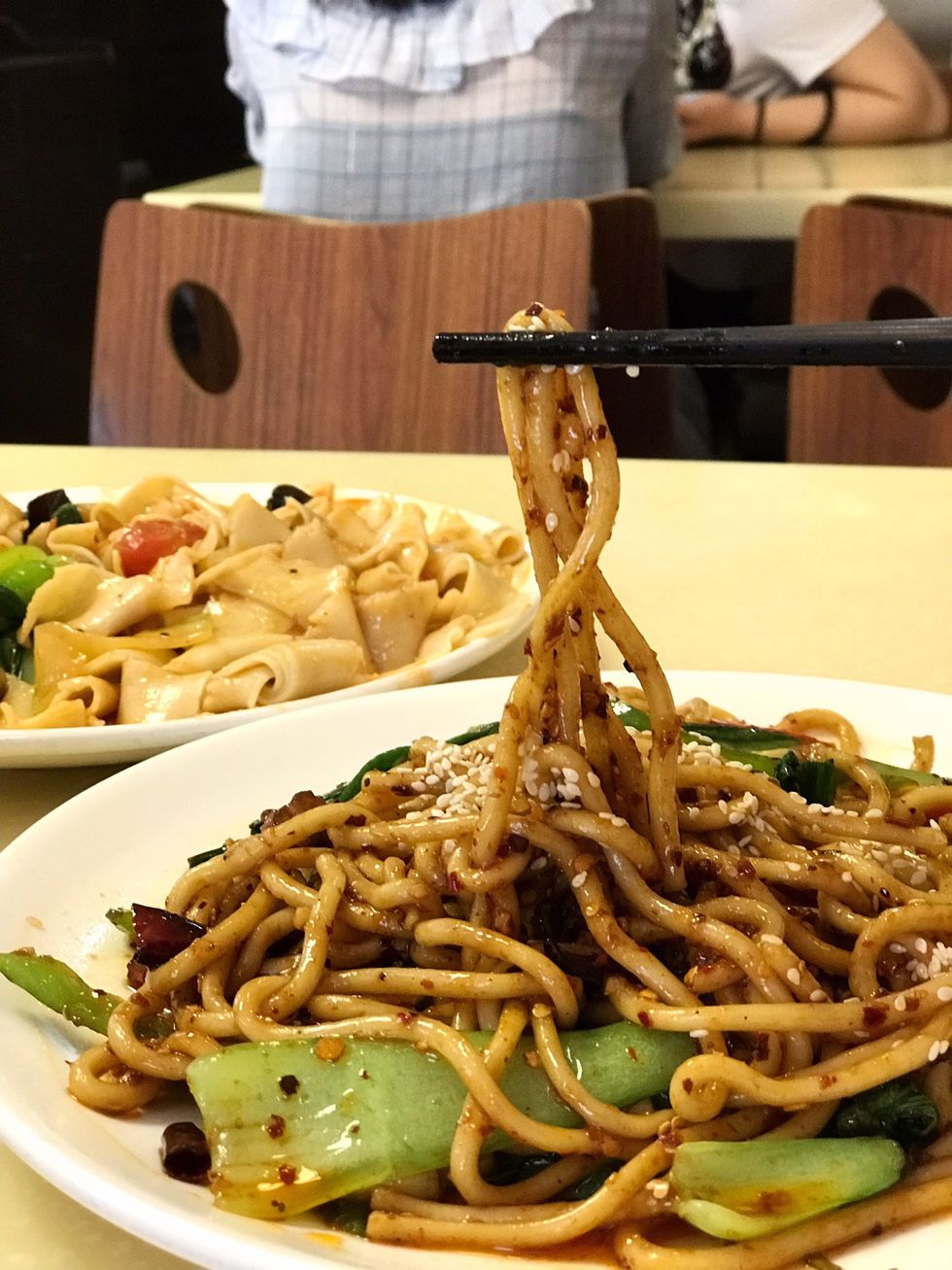 The streets of Shanghai are saturated with small, locally-owned restaurants. Admittedly, while I was initially concerned about their cleanliness and hygienic practices, ultimately, their delicious (and more importantly, cheap) food won my taste buds over again and again.
Also I never once got food poisoning from them. That was a plus.
Spicy Fish And Tofu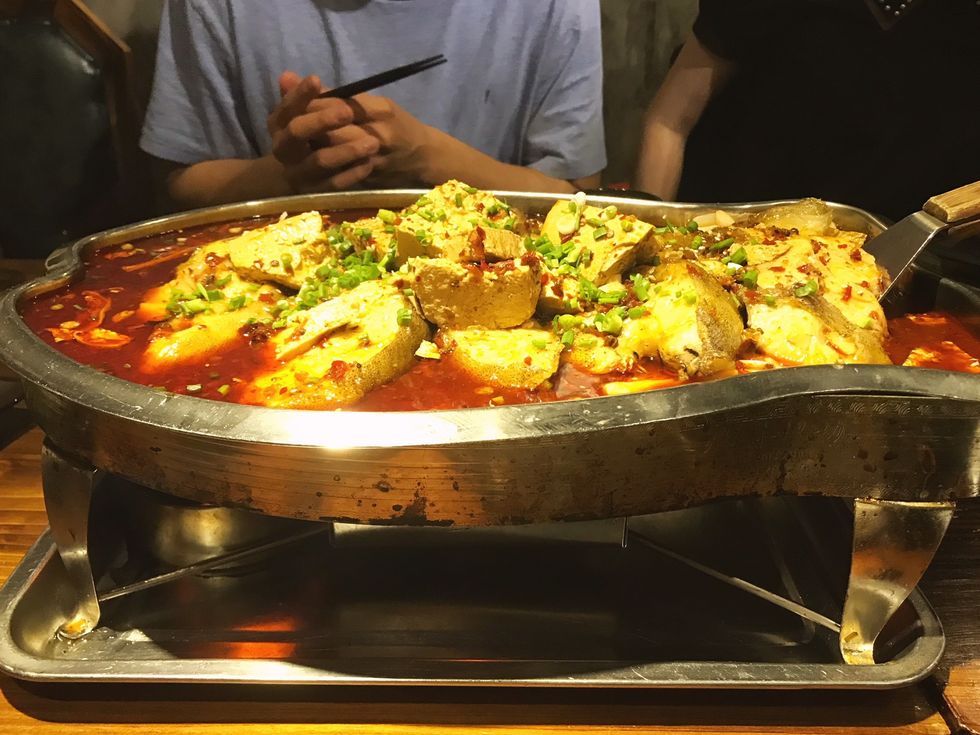 This was the main course that my aunt and uncle treated us to on our first night in the city. I think I'm addicted to spicy food.
Spicy Frog???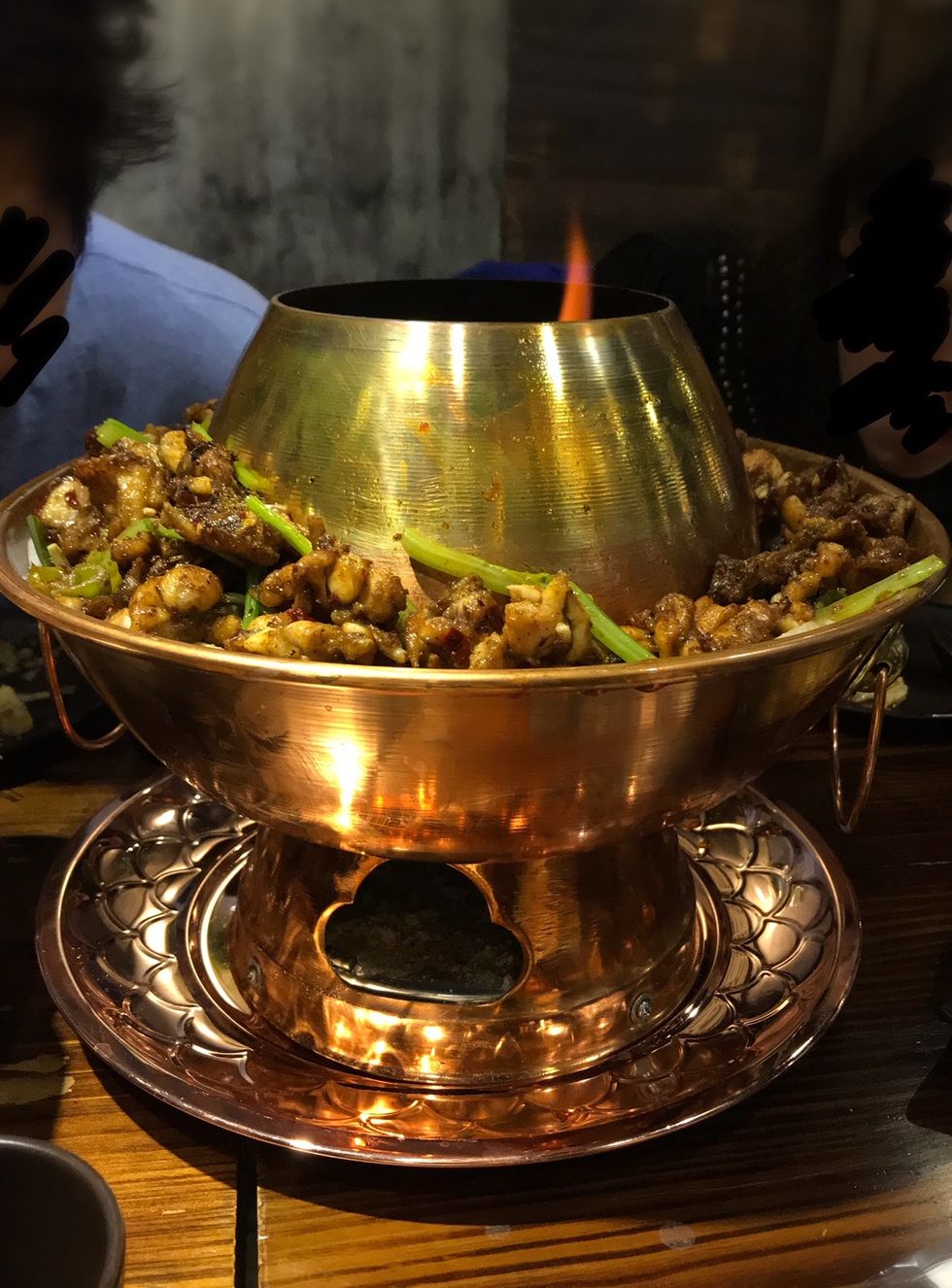 Tastes a lot like chicken.
Disney Icee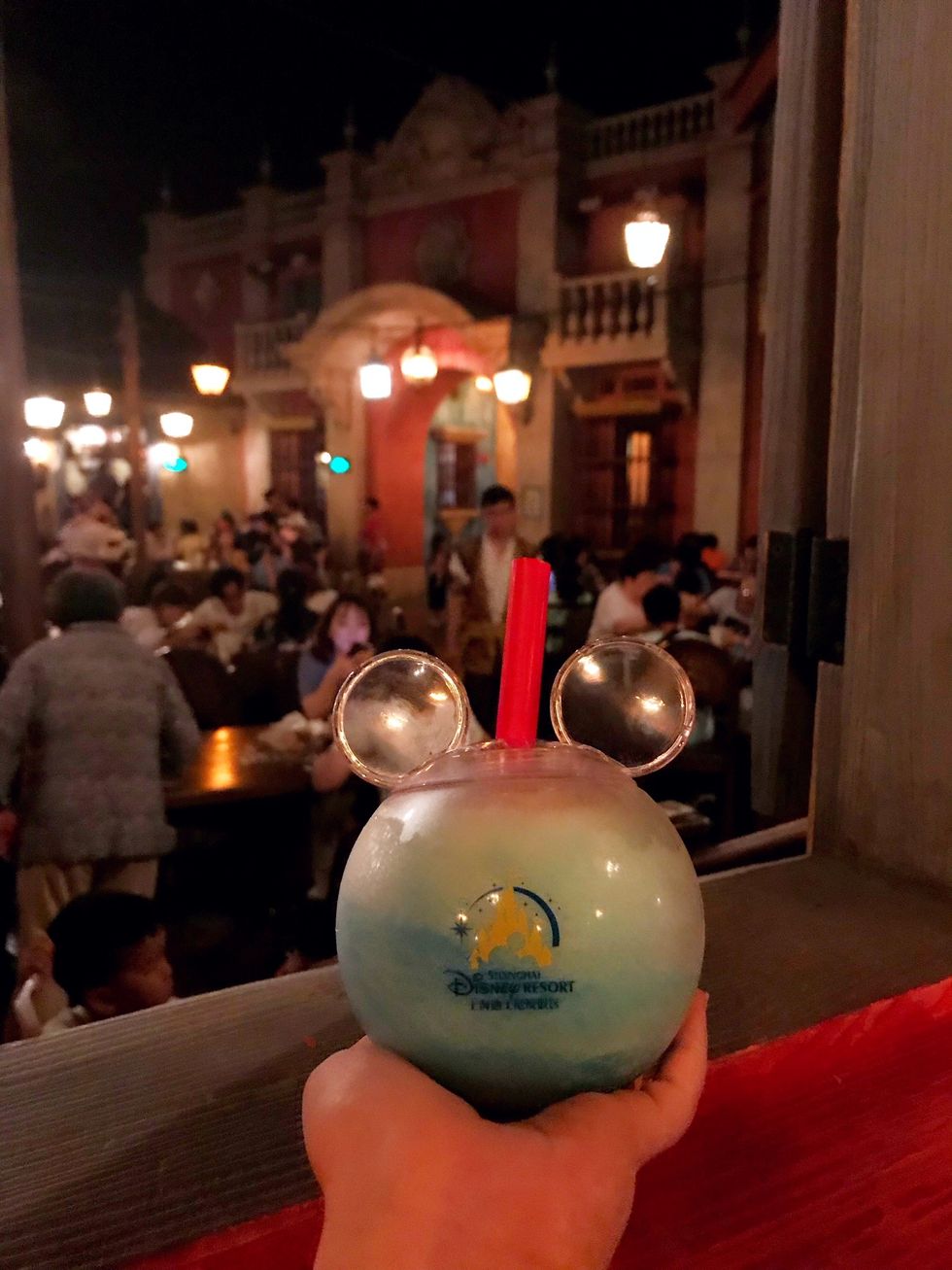 I don't even like Icees that much... but this one was too cute to resist!
I think I lost the Mickey Mouse container though. Why am I like this?
Korean BBQ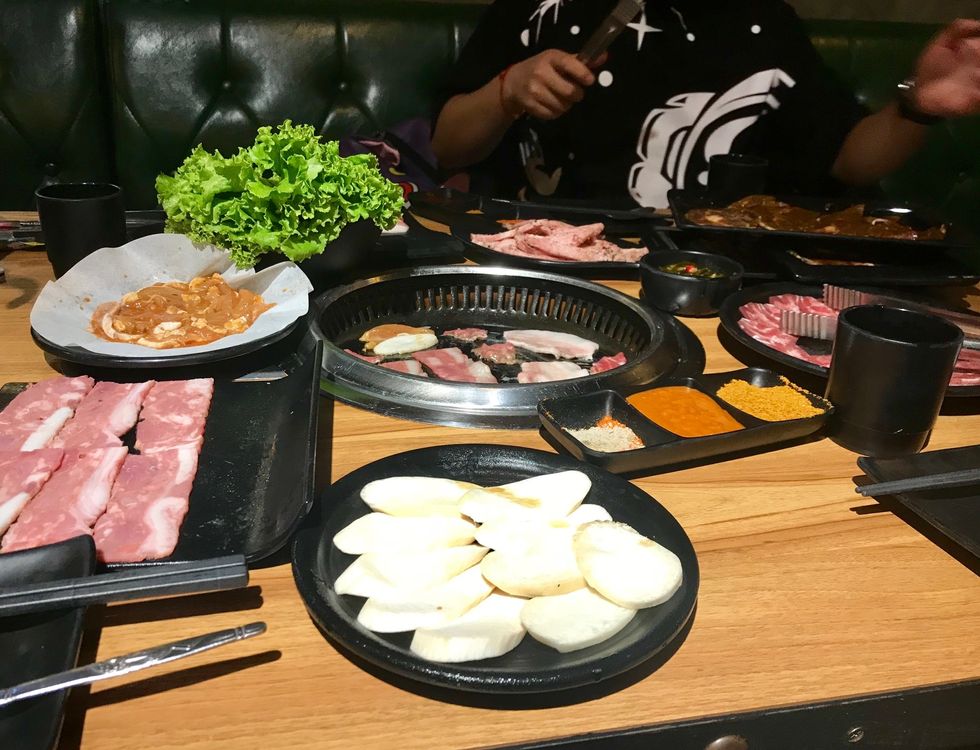 The power in the restaurant was out when we walked in, so we sat there in the dark for a while, contemplating whether or not we should keep waiting or give up and go find another place to eat. Eventually it came back on, which was nice because we were all too pooped from walking there in the first place (after following my cousins' continuously failed attempts to lead the way) to get up and leave before eating.
Purple Bread/Cake/Pastry Thing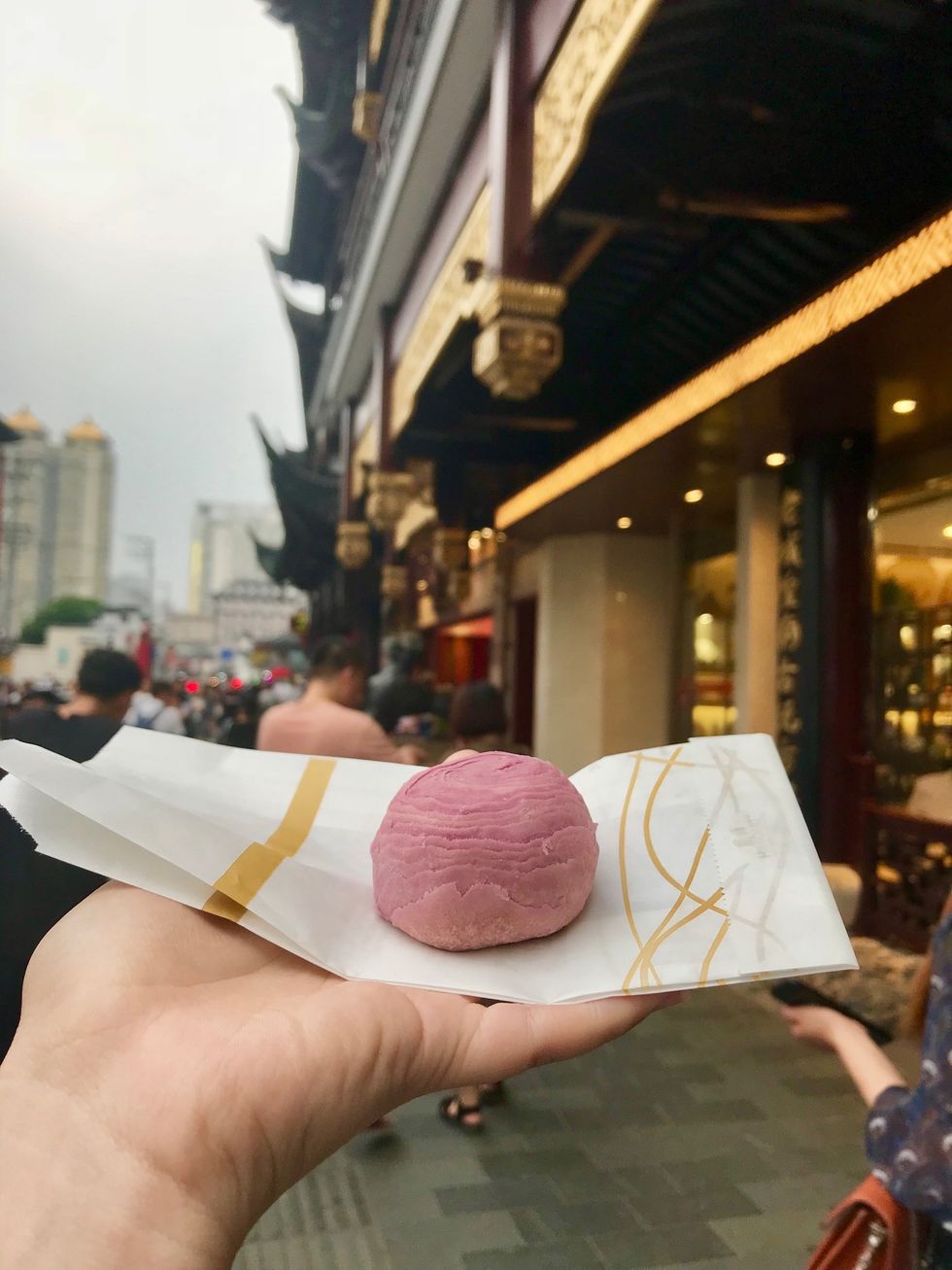 Nanjing Road has some of the best street food.
Fancy Yogurt Thing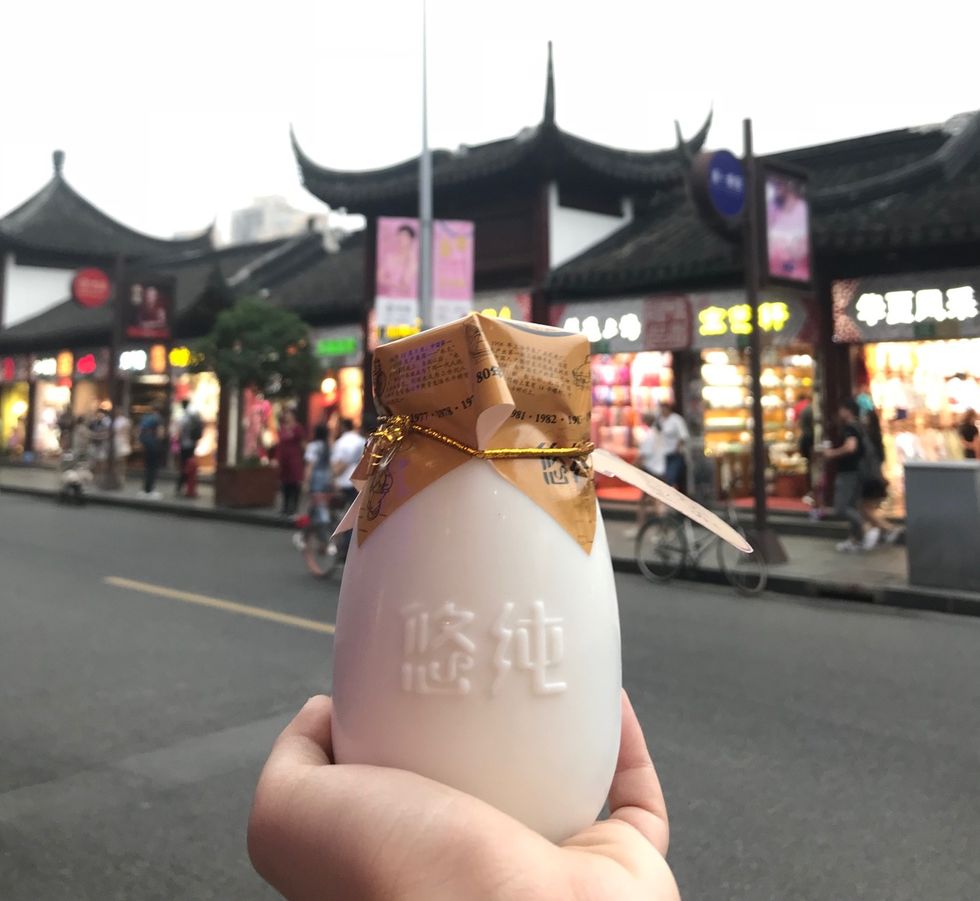 You'll see this yogurt for sale at basically every big tourist destination in Shanghai. It's a little sour, but I personally really liked it.
Spicy Ramen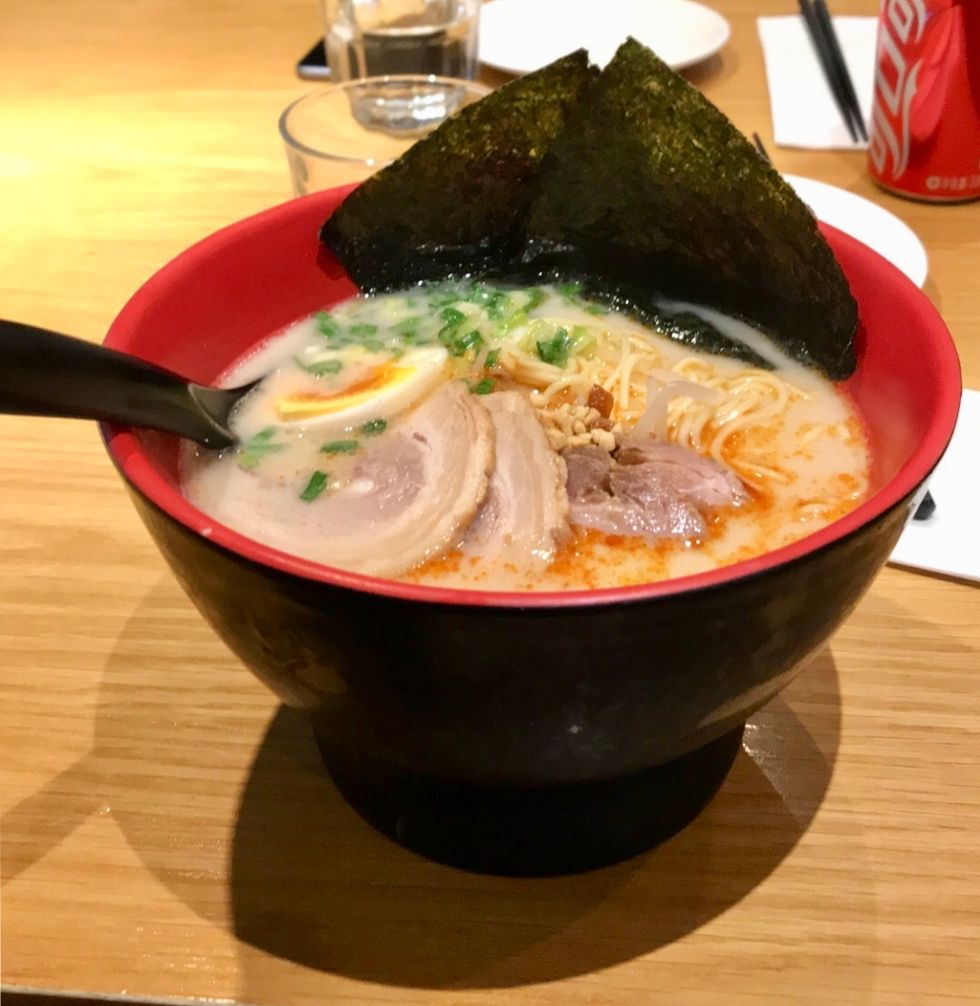 I think this is the first time that I've ever had ramen that wasn't straight from a $1 packet.
Burger And Sichuan Fries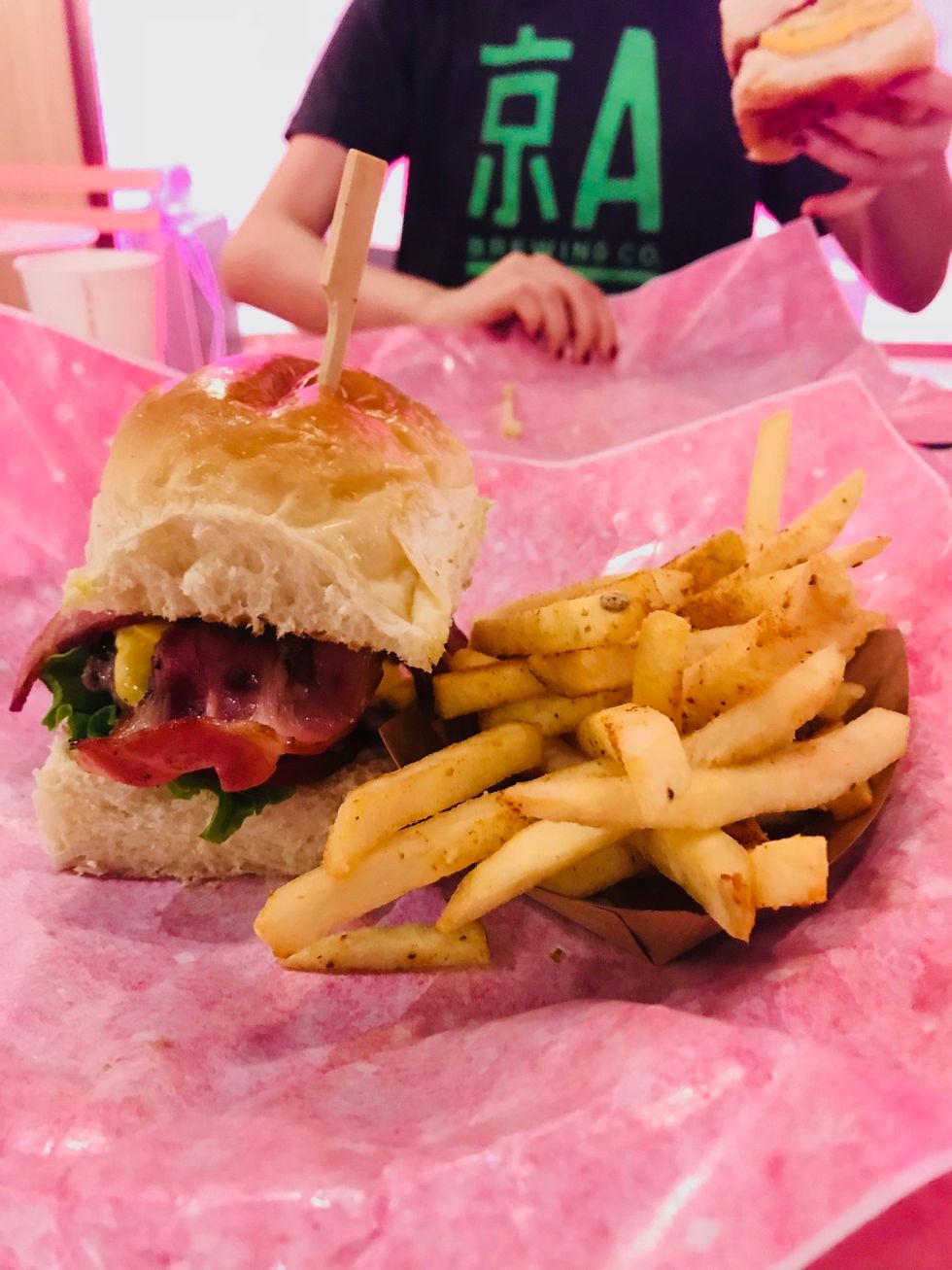 Yeah, I'll be honest: after a while, I was starting to really crave some American food.
Nitrogen Cookies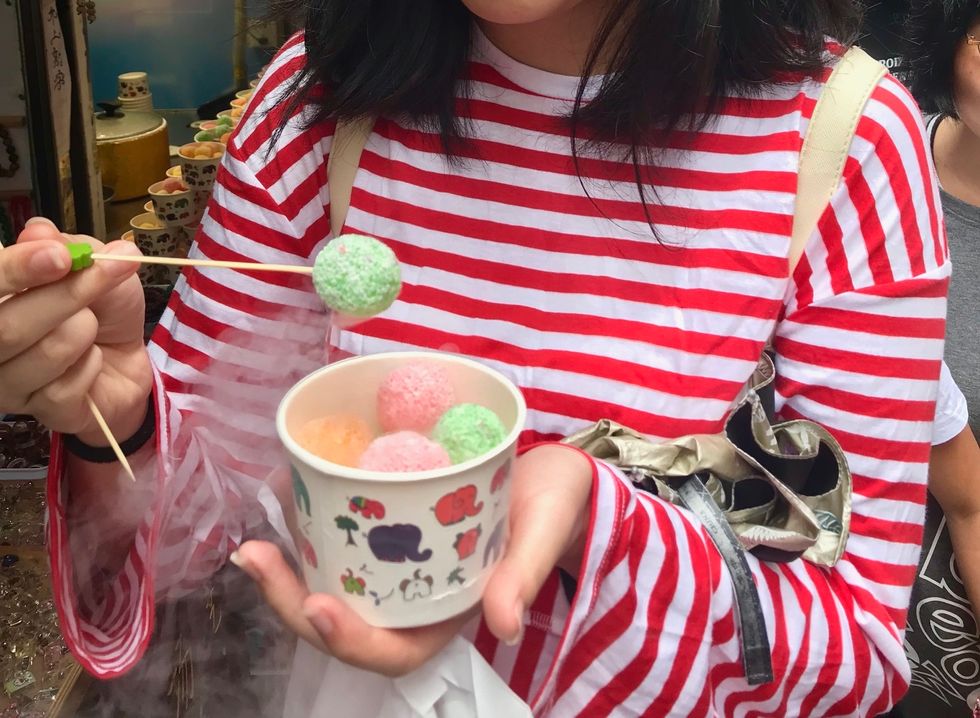 Do you see that umbrella that I'm holding in the picture? I lost it. I've never felt so sad.
Soup Dumplings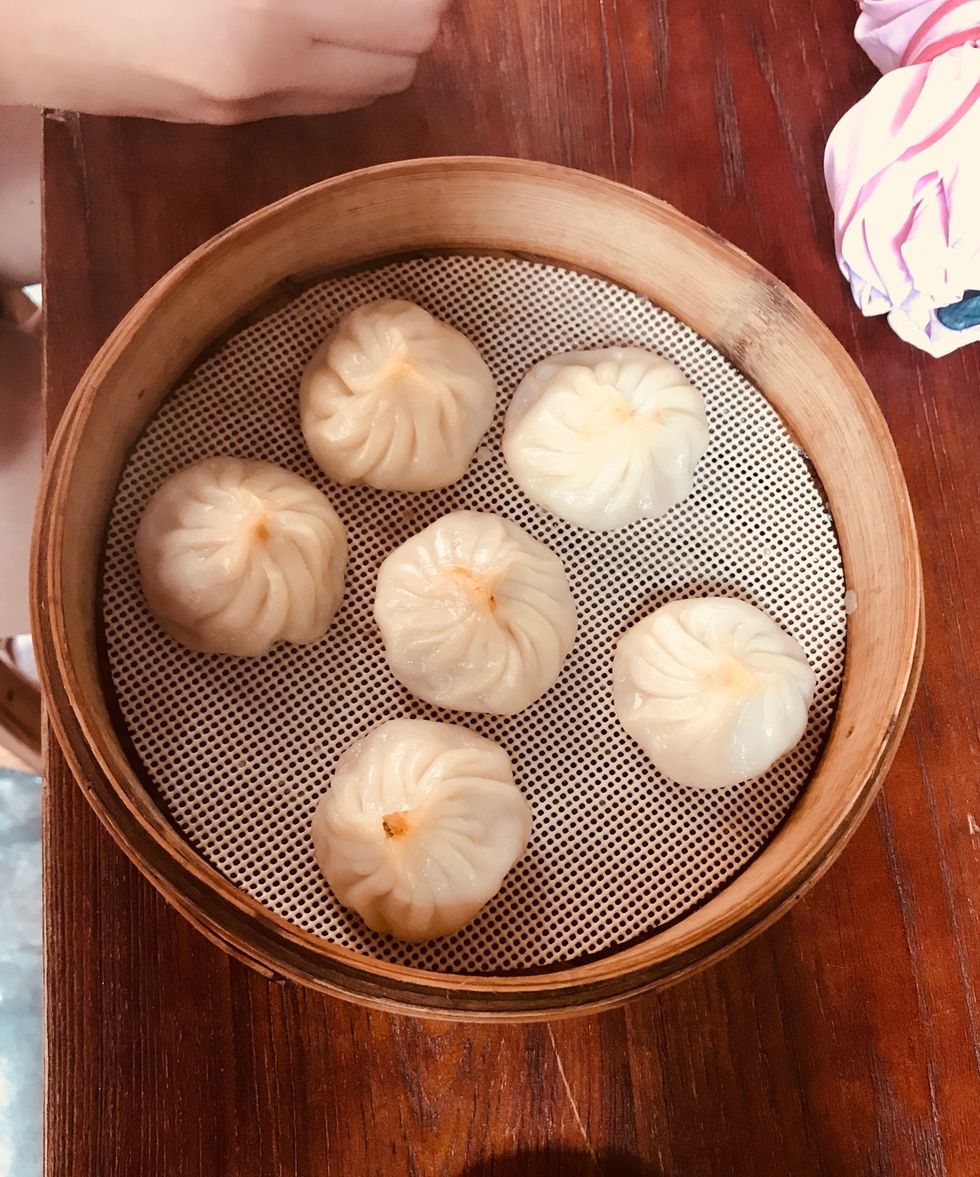 You absolutely can NOT go to Shanghai without getting any soup dumplings. You just can't.
Cantonese Food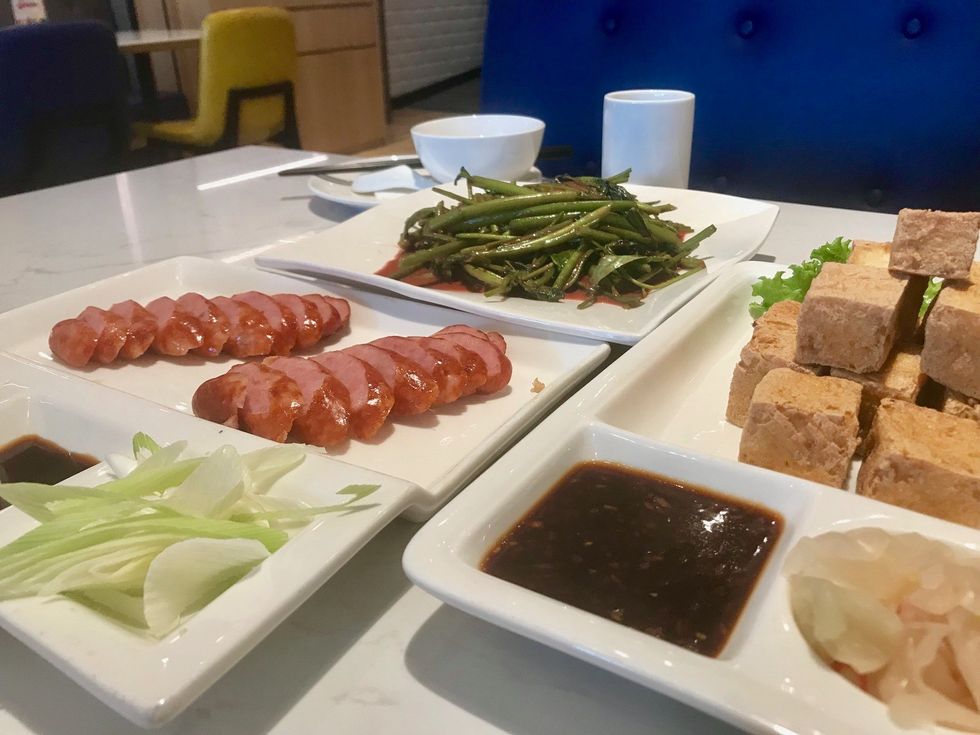 At least I think it was Cantonese.
Some Sort Of Meat Dish That I Can No Longer Identify Based Off The Picture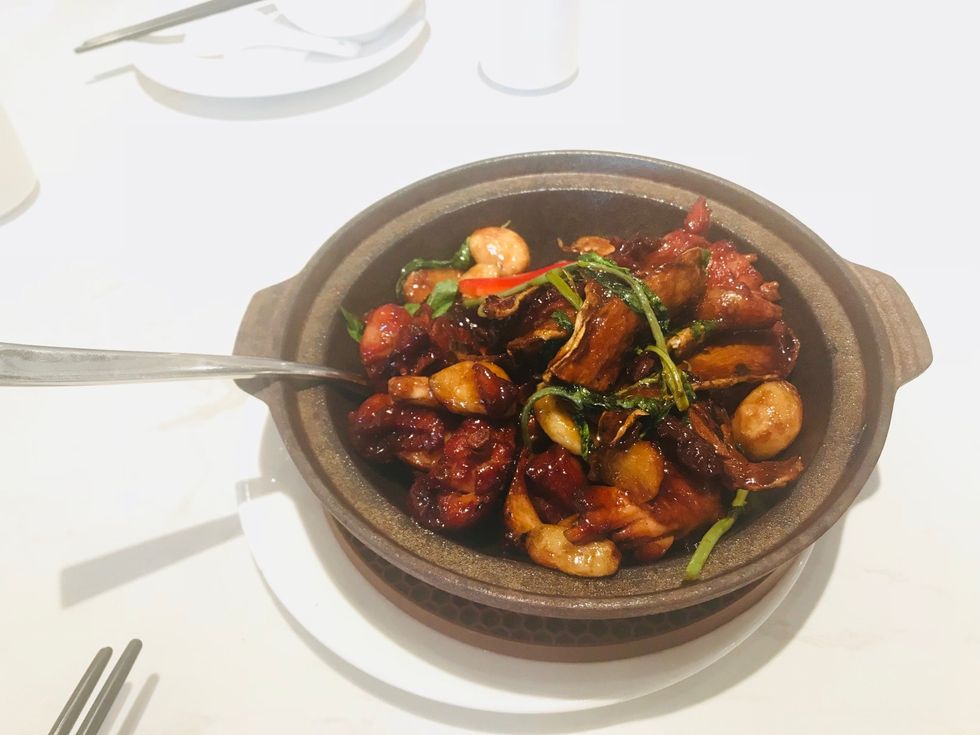 Traditional Shanghai food is typically pretty sweet. While it was extremely satisfying to my sweet tooth at first, as more dishes were brought out as the meal went on, I have to admit that I started feeling a little sick.
Sushi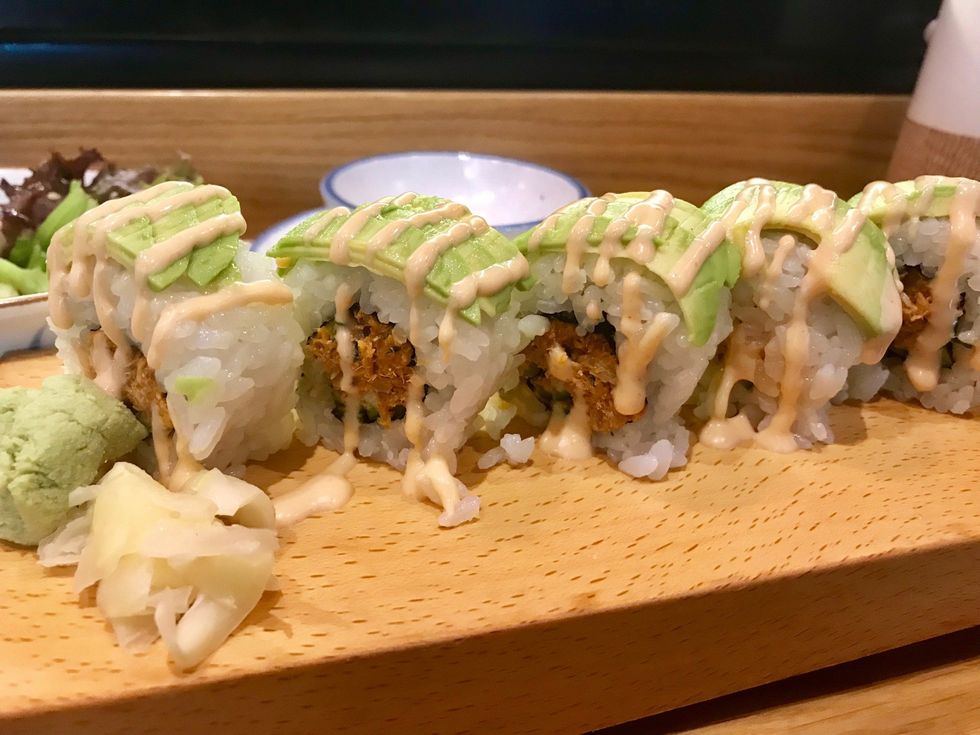 My only regret is only having gone to this sushi joint once.
Kebab Hot Pot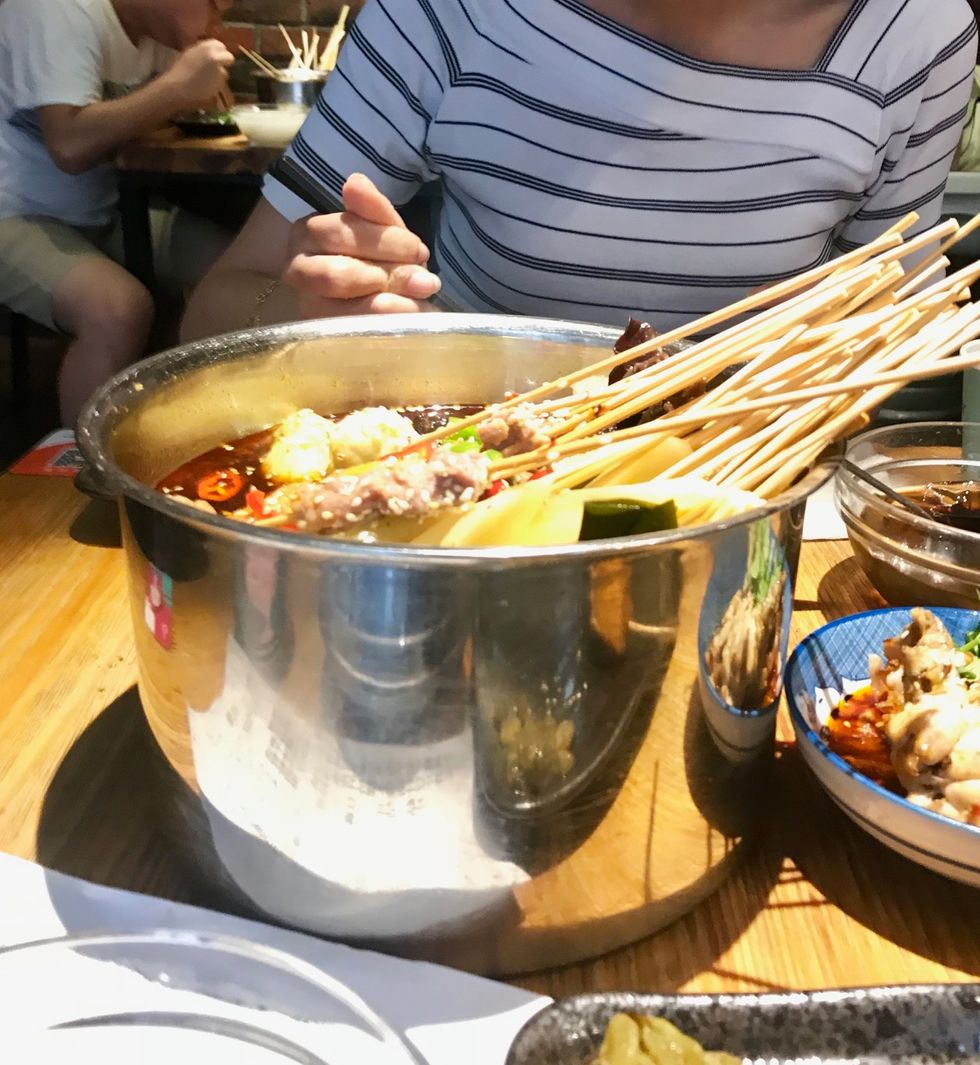 Meats, radishes, potatoes, and other foods on skewers made spicy from the soup! This was the answer to my hot pot crave. Someone please open one of these restaurants in Johns Creek.
Coco Bubble Tea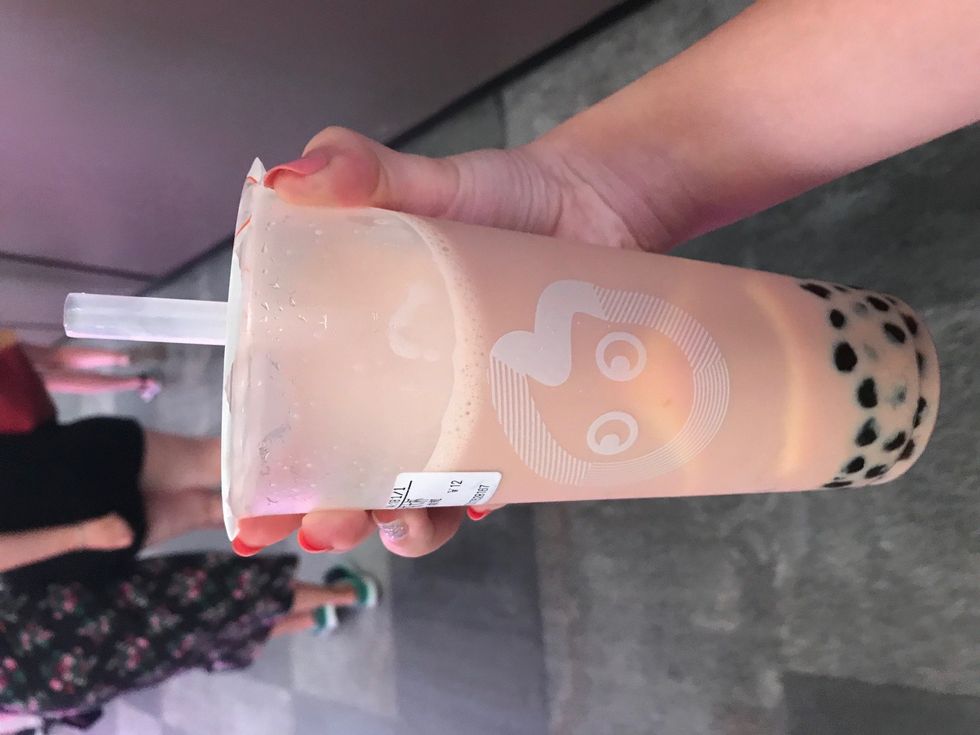 Coco is apparently a chain store that they apparently also have in the U.S., so why haven't I seen any in Johns Creek? I am convinced that nothing will ever come close to their customization, quality, quantity, and, most importantly, their ridiculously cheap price. No bubble tea that I've had since coming back to the U.S. has been even close to being on their level. My expectations will never be reached ever again. Good bye, Shanghai. Good bye, Coco.
I could dedicate a whole article to this.
??????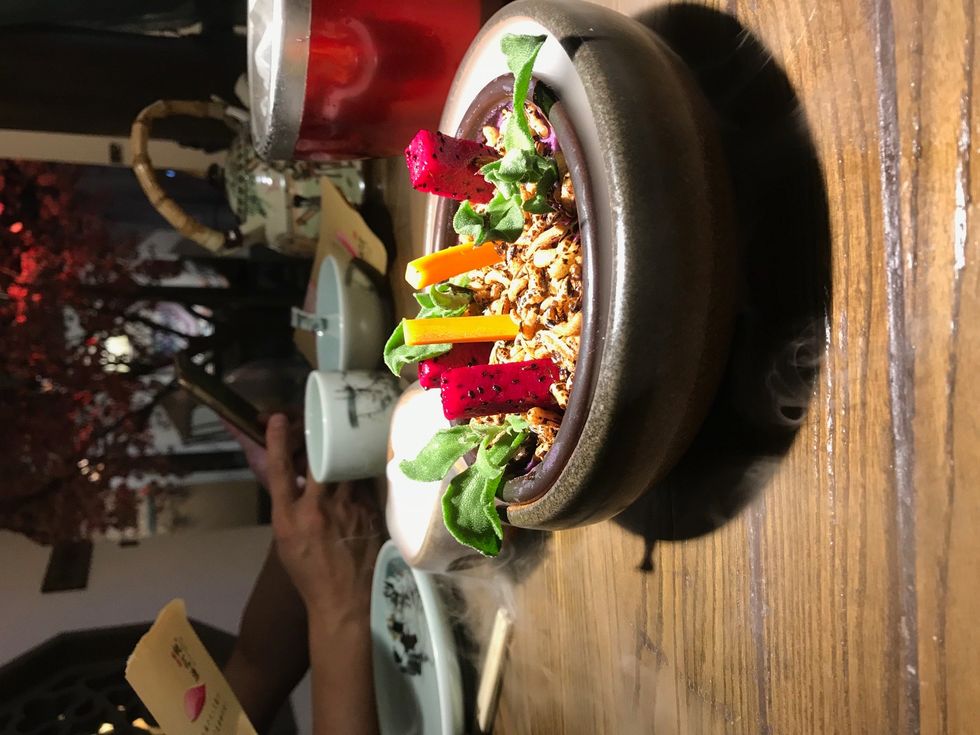 At first we thought that the top of this dish was coated with cooked worms, and we freaked. They weren't worms, though. They were some sort of puffed rice/grain.
Even after eating it, I still don't exactly know what this dish even was.
It sure looked cool though.
I Love Food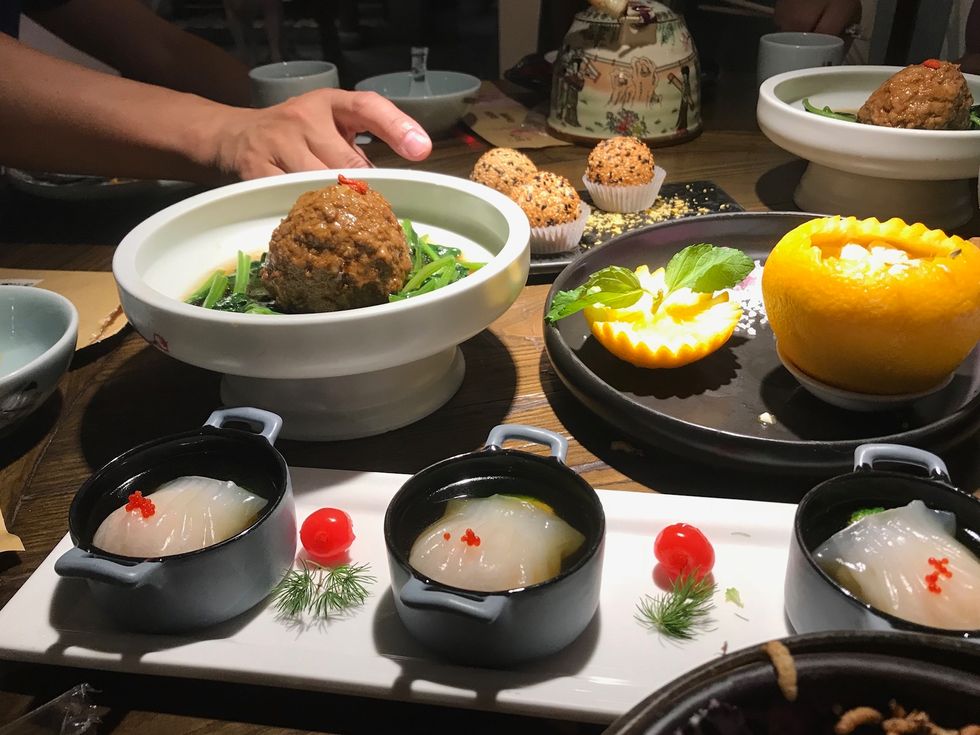 Out of all the restaurants I went to on this trip, this was by far the fanciest. Just look at how cute those shrimp dumplings are!