Ahhh yes, fall is upon us. Do you hear the basic white girl chorus singing hallelujah? Sure it may be a cliche, but I love fall; I love my PSL, I love being warm and snuggly in a sweater, and I love the cool, crisp rainy days. As such, being the basic bitch I am, I have acquired a "very specific set of skills" that I will now impart to you. That way, you too may have the comfiest (and coziest!) start to fall.
STEP ONE: invest in fleece.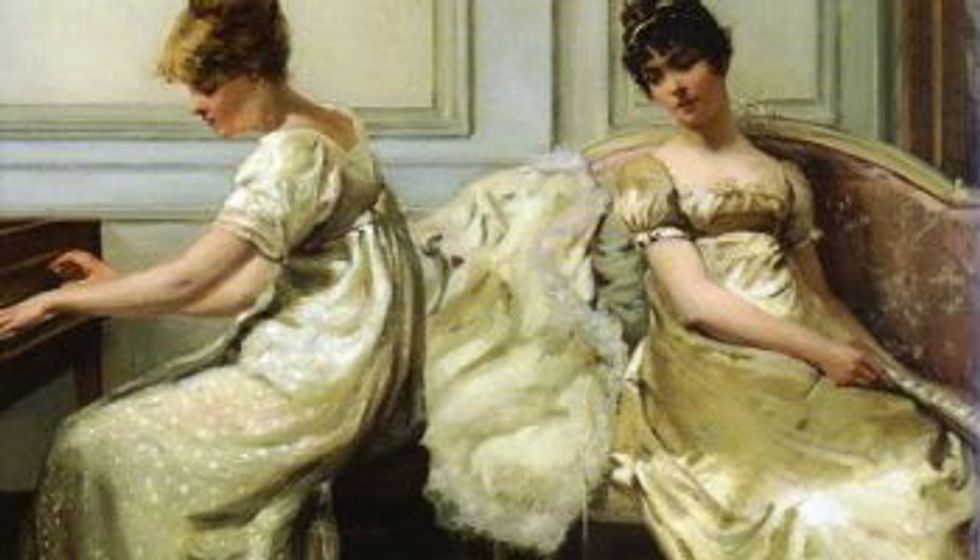 Do you even experience fall if you don't have a nice soft blanket to envelope yourself in as you watch the leaves fall? Imagine it like you're in a Jane Austen novel: you're staring out the window as a piano concerto softly plays in the background. What would make this moment even more picturesque? FLEECE BLANKETS. Oh whats that, dear? You suddenly caught a chill contemplating Mr. Darcy's true intentions? GET SOME FLEECE ON YA. It's the only way to take your coziness game from amateur to expert. Go on down to Target and buy three new blanket and wrap yourself in them. Seriously, this one costs $15! DO IT.

STEP TWO: hot beverage.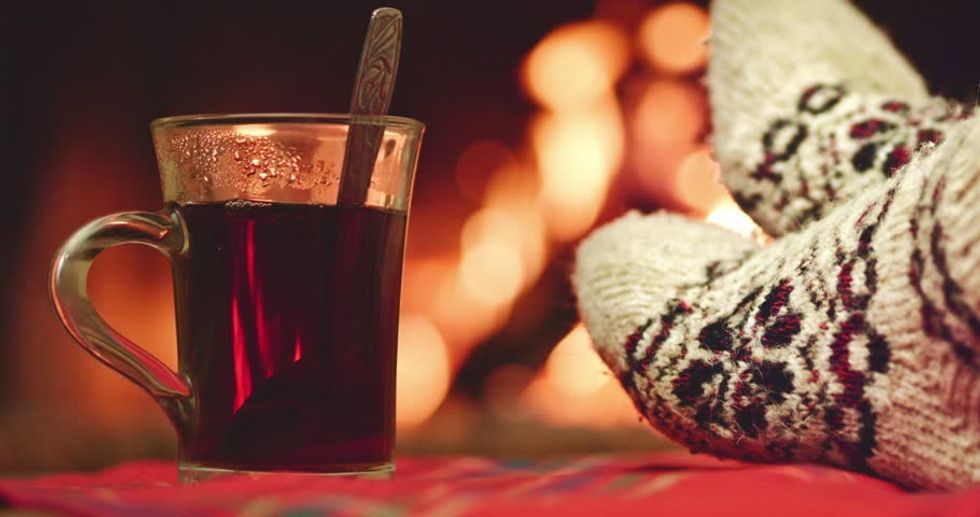 I'm going to be totally candid with y'all: I Googled "cozy hot beverage" to find this header photo. That's because I don't take this lightly, being cozy is not a fucking game. It is serious. Sip on a nice cup'a tea (my personal favorite is a calming Jasmine Green), spiked cocoa or a pumpkin spice latte as you sink into your blanket cocoon. You will instantly feel yourself relaxing, it's science. I Googled it.
STEP THREE: find your zen spot.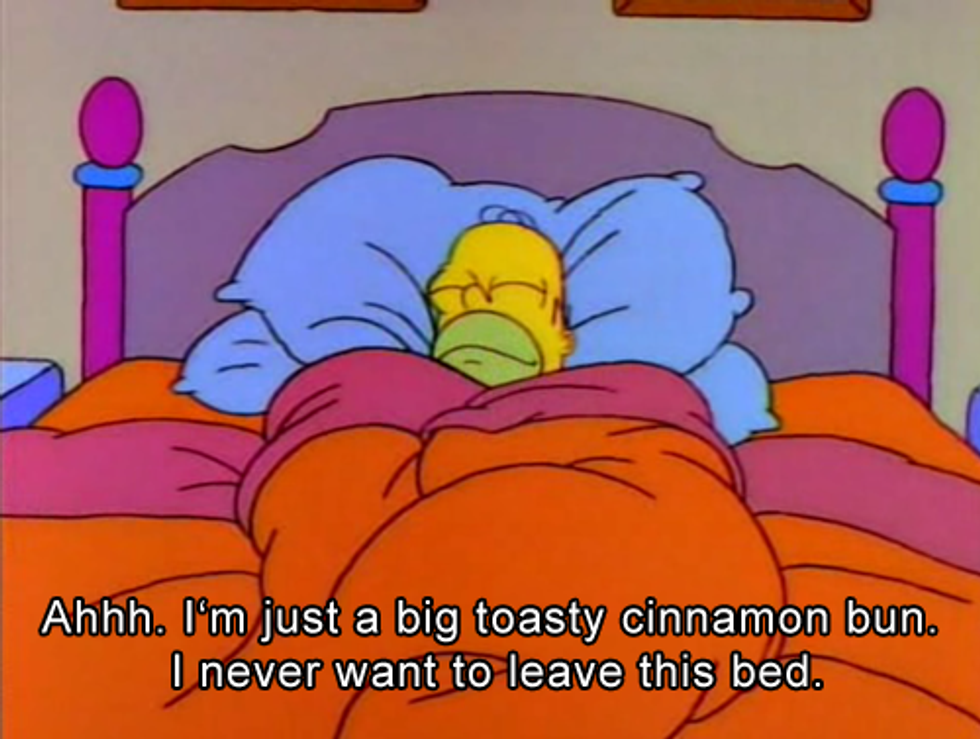 When I'm relaxing, I like to be somewhere quiet. Perhaps you relax best around other people or in a bustling coffee shop. Whatever your happy place, find it, nestle yourself in and get nice and cozy.

STEP THREE: find something good to watch (or something good to read).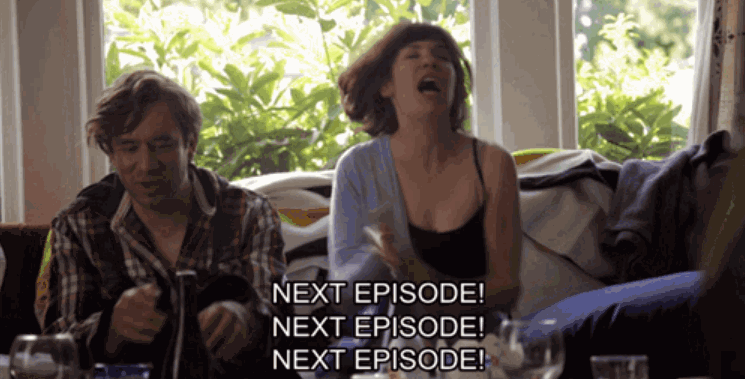 A dreary, cold fall day is the best to start a new Netflix series and snuggle in. Looking for something to match the dreary fall weather? I strongly recommend something like "Peaky Blinders" (gangsters, england, murder, epic) or "Stranger Things" -- both available on Netflix.
STEP FOUR: acquire a furry friend.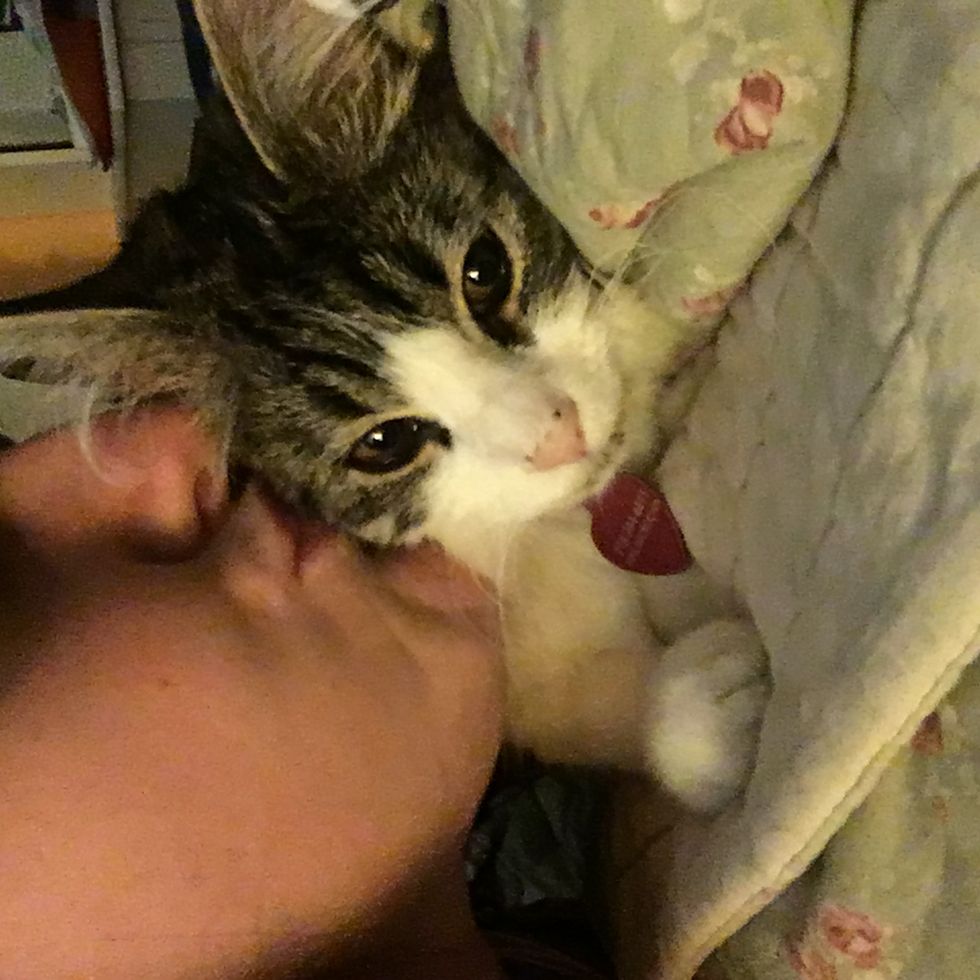 Though this next step is not a requirement, it is strongly encouraged. Kitty or puppy snuggles as you binge watch a great show in bed just cannot be beat, my friends. Pair this with the hot drink, blankets and some rain hitting your window and you have hit the jack pot of coziness. Also, follow my cute cat (pictured above) on Instagram @hermionelynn.

STEP FIVE: take it all in.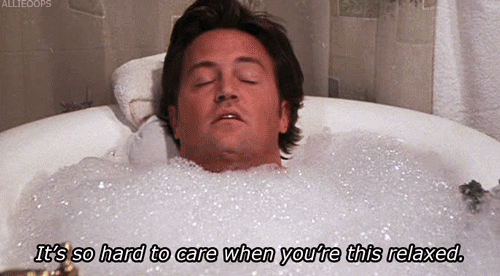 Blankets? Check. Hot Drink? Check. Happy place? Check. Good show? Check. Now time to let all your hard work pay off for the greatest and comfiest relaxation of your life. Enjoy!