Chrissy Teigen, John Legend, Kelly Wearstler, and Martha Stewart have all identified the Flamingo Estate as a wonderful place in the hills of Los Angeles — specifically Eagle Rock — to bask in art, luxury, and wellness.
The private estate, now the permanent residence of Richard Christiansen, was built in the 1940s and then restored between 2017 and 2020. The Spanish-colonial style architecture is lined with eclectic art, surrounded by meticulously-chosen sculptures, and gets its name for its blush pink color.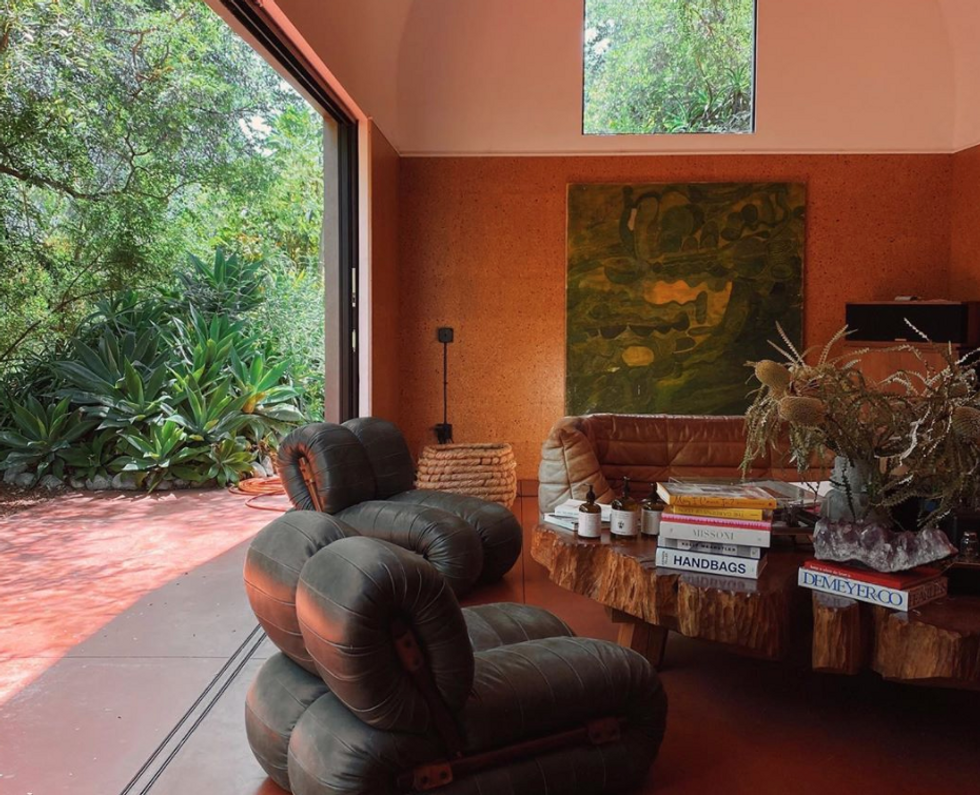 @flamingo_estate
In the past 70 years, the property has celebrated multiple lives as an erotic film company, photographer's haven, pirate-radio station, a fanzine publishing company, and a political fundraising team.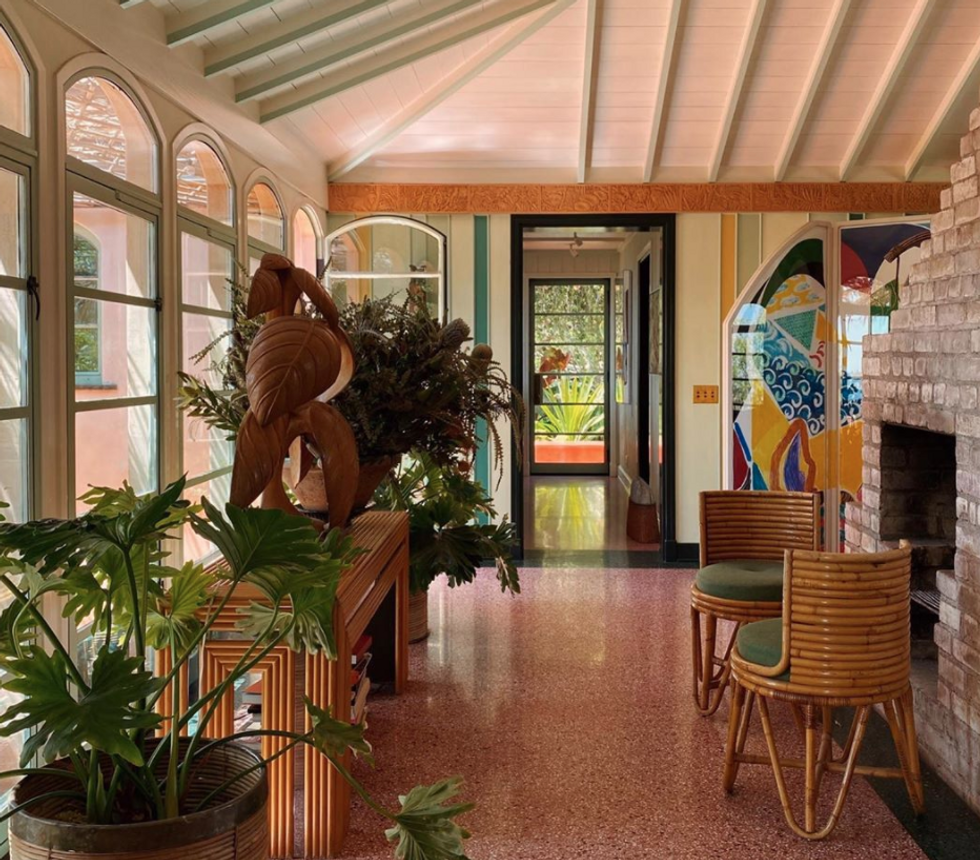 @flamingo_estate
But for its 70 years of life, the estate has consistently remained a fountain of artistic inspiration and culture through self-examination by way of eclectic, profound art by the likes of David Hockney and Andy Warhol.

The estate's groundbreaking art and architecture are complemented impeccably by the romantic, sprawling grounds carefully manicured by French collaborator Arnaud Casaus, who kept earth-friendly water management and soil at the forefront of all rehabilitation.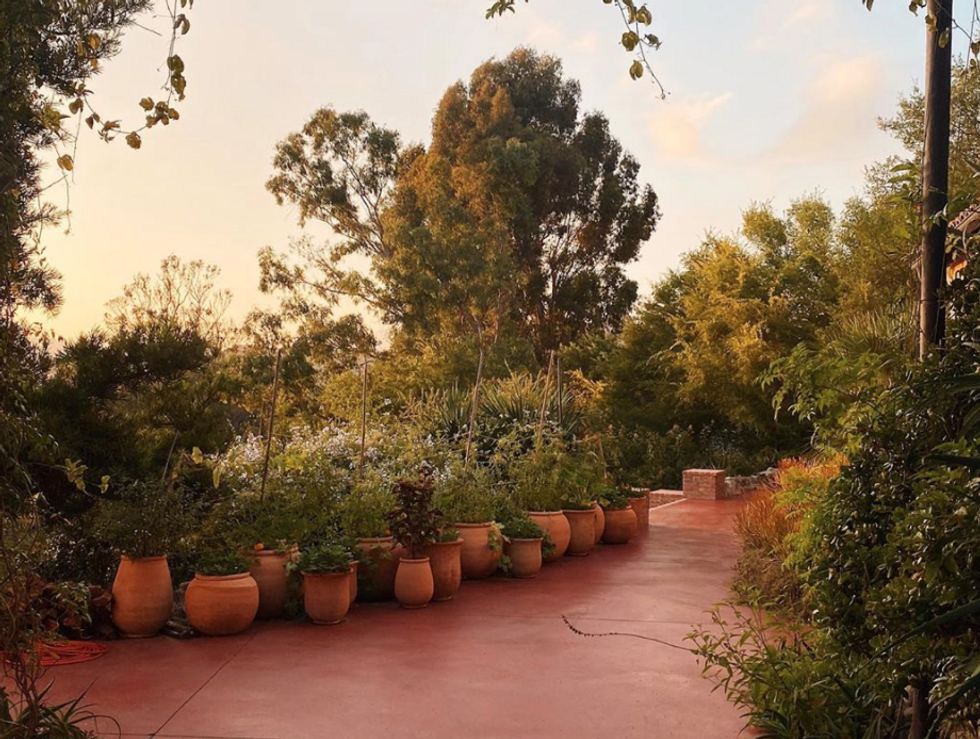 @flamingo_estate
In the fruit and vegetable garden, there is a wide variety of fresh foods including apples, plums, citrus, pears, peaches, avocados, olives, and macadamia nuts, which are available for purchase and delivery in LA. Overall, there are a total of 150 shrub and flower species coming from all over the world.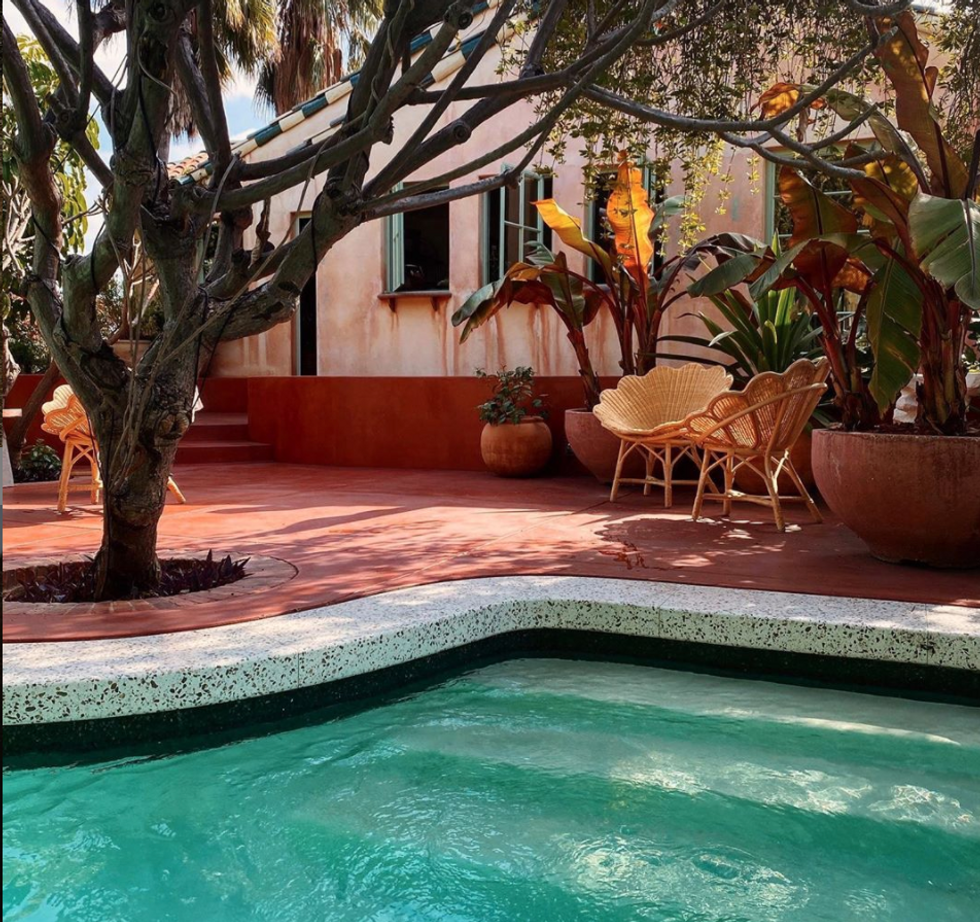 @flamingo_estate
Owls, hummingbirds, butterflies, and bees fill the property, creating a natural paradise.

Though the culinary and wellness destination may require an exclusive, A-list invitation, the estate recently launched its eponymous, holistic lifestyle brand featuring transportive candles, olive oils, honey, and pantry staples — feast on some homegrown garden focaccia bread, light a match to the Roma Heirloom Tomato scent, and you're practically there.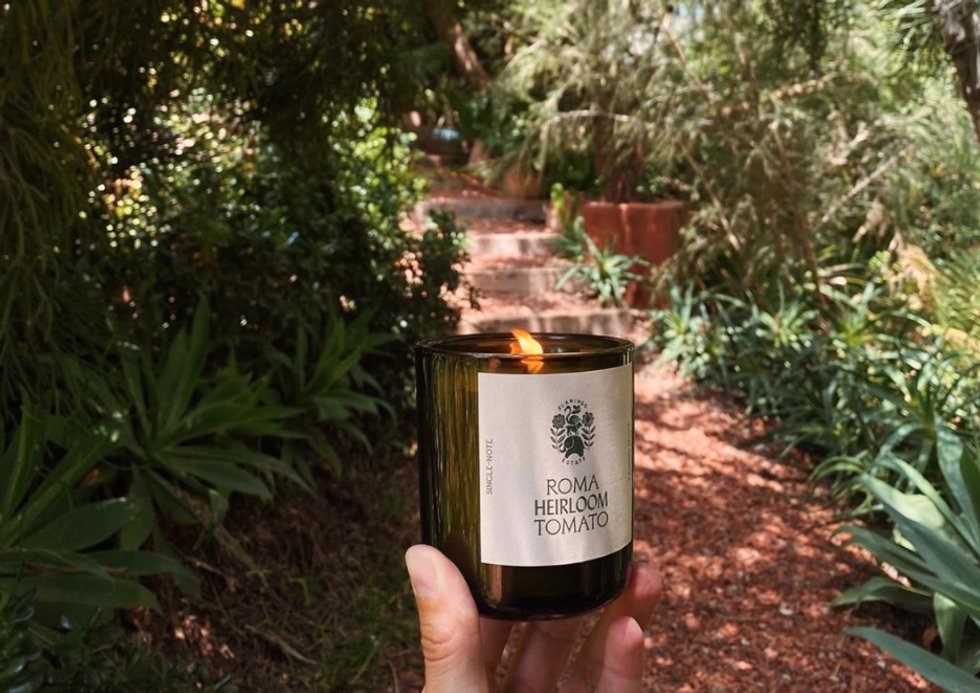 @flamingo_estate
With the launch of this consumer brand, Flamingo Estate isn't just an exclusive celebrity haunt. Christiansen has manifested a tight-knit community of like-minded creatives — consider the candles your invitation to be part of LA's jet set.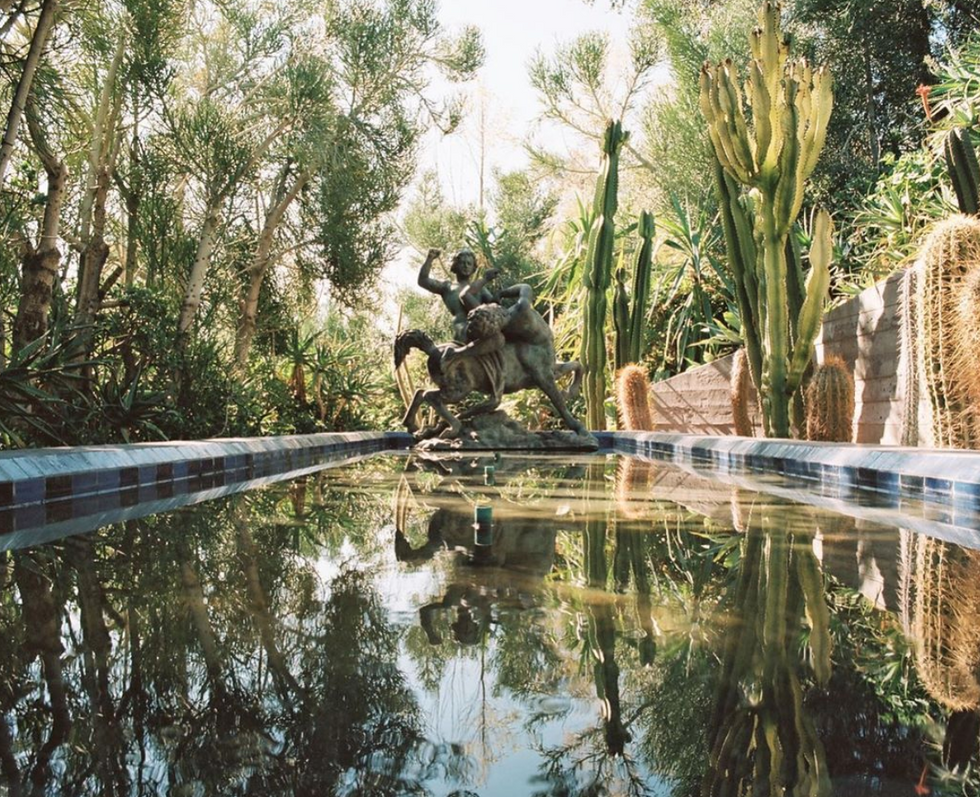 @flamingo_estate