Being a plus size girl, I've unfortunately dealt with my share of bullying, rude comments, and low self-esteem. For the longest time, my clothing choices never strayed from long jeans, big jackets, baggy t shirts and sweatshirts, no matter the weather. I wanted to hide my body entirely, I was ashamed of it. I avoided pool parties, hated shopping, and envied my thinner friends for being able to wear all kinds of cute, fashionable clothes. This year though, my outlook changed. What was stopping me from wearing the kinds of clothes my friends wore? Nothing, other than my own insecurities. So I decided to challenge the way I viewed myself, and dress the way I wanted to, not the way society and my insecurities told me I should. Along the way, I learned a few things.
1. I had to get used to the stares...real or imaginary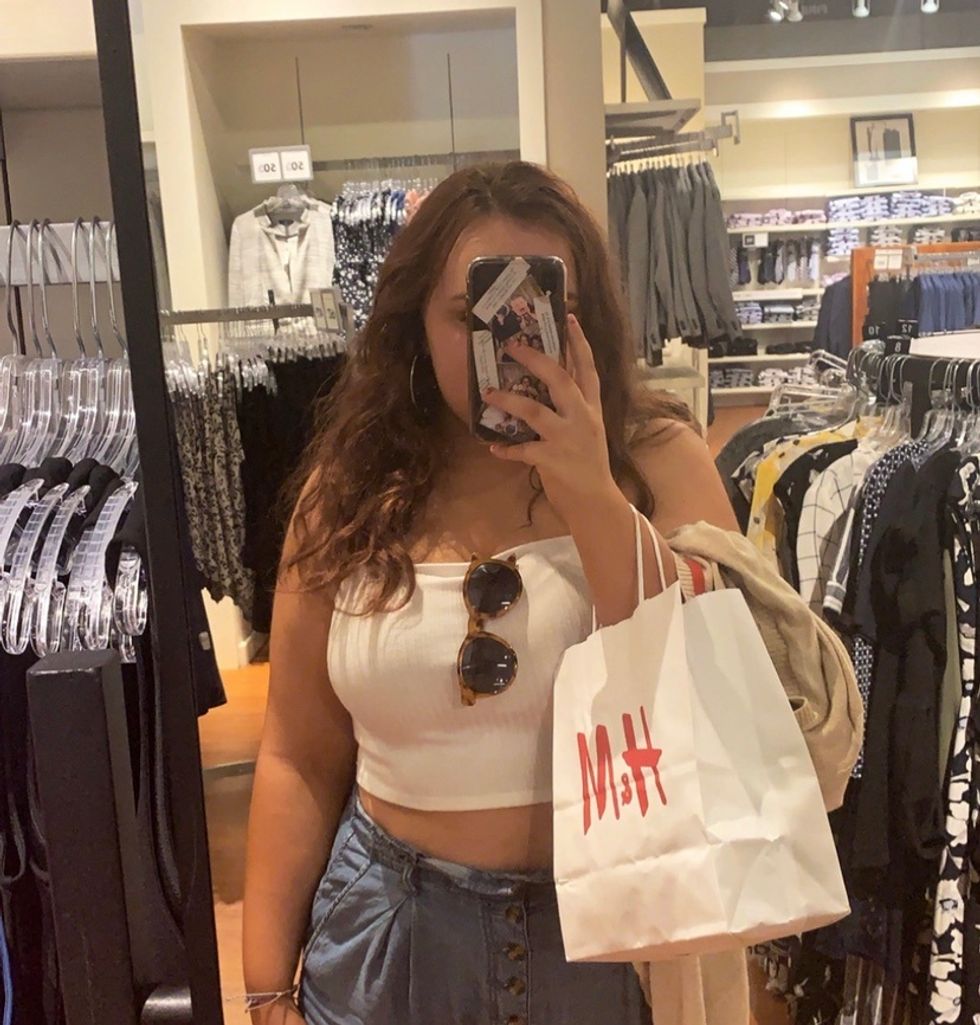 Staring was something I became hyper-aware of. Sometimes people really were staring at me, (like judgmental older folks who thought my short shorts were indecent) but most of the time, it just FELT like they were. When I stopped covering my body from head to toe, it made me feel exposed when I went out in a tank top and shorts. After a while that exposed feeling and the fear that everyone was watching me just kind of faded away. When I did come across people who stared, I paid them no mind. I felt confident and comfortable, and I didn't care what they thought.
2. The freedom is addicting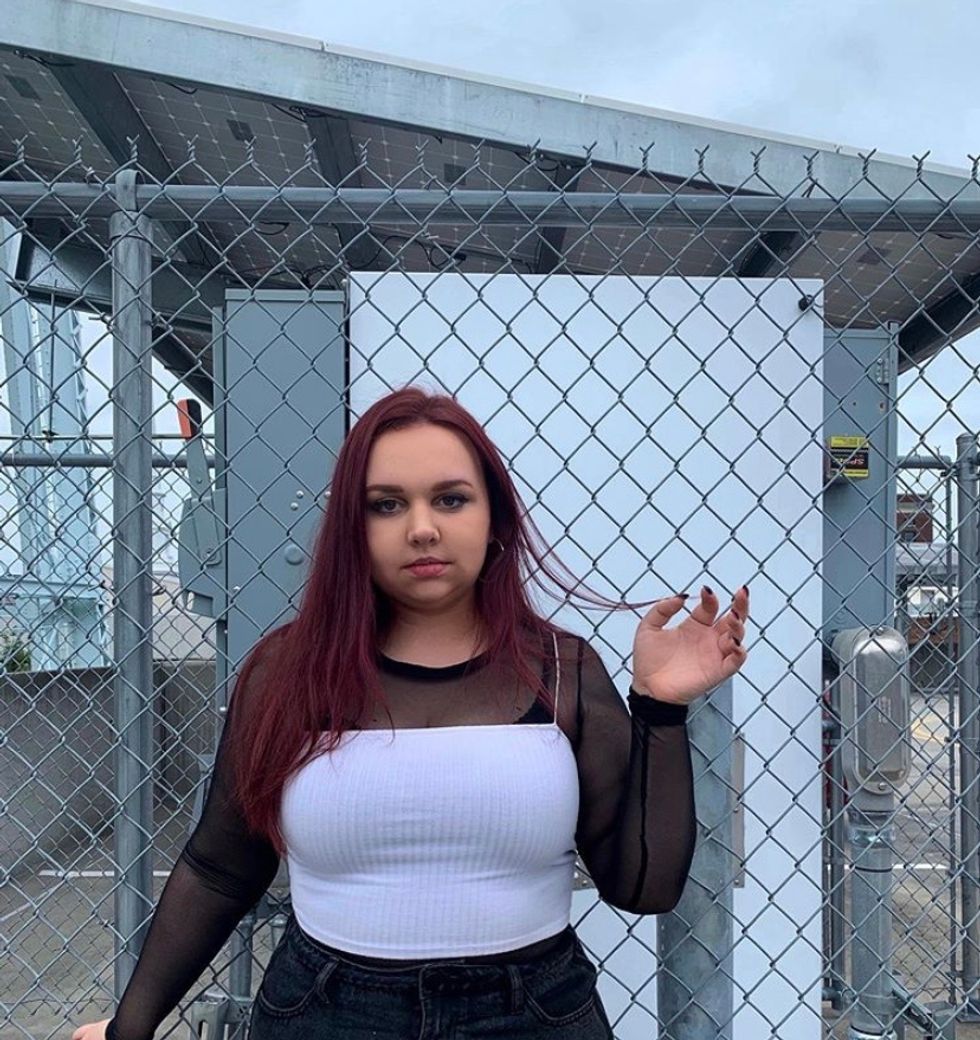 Once I realized the world actually wouldn't fall apart if I showed some skin, I branched pretty far out with my fashion choices. I tried out so many different styles of clothing: mini skirts, crop tops, rompers, mesh, body-con..... pretty much everything I had been too insecure to wear for so many years. It was an awesome feeling to discover all the different kinds of clothes I could wear and feel confident in.
3. I actually enjoyed shopping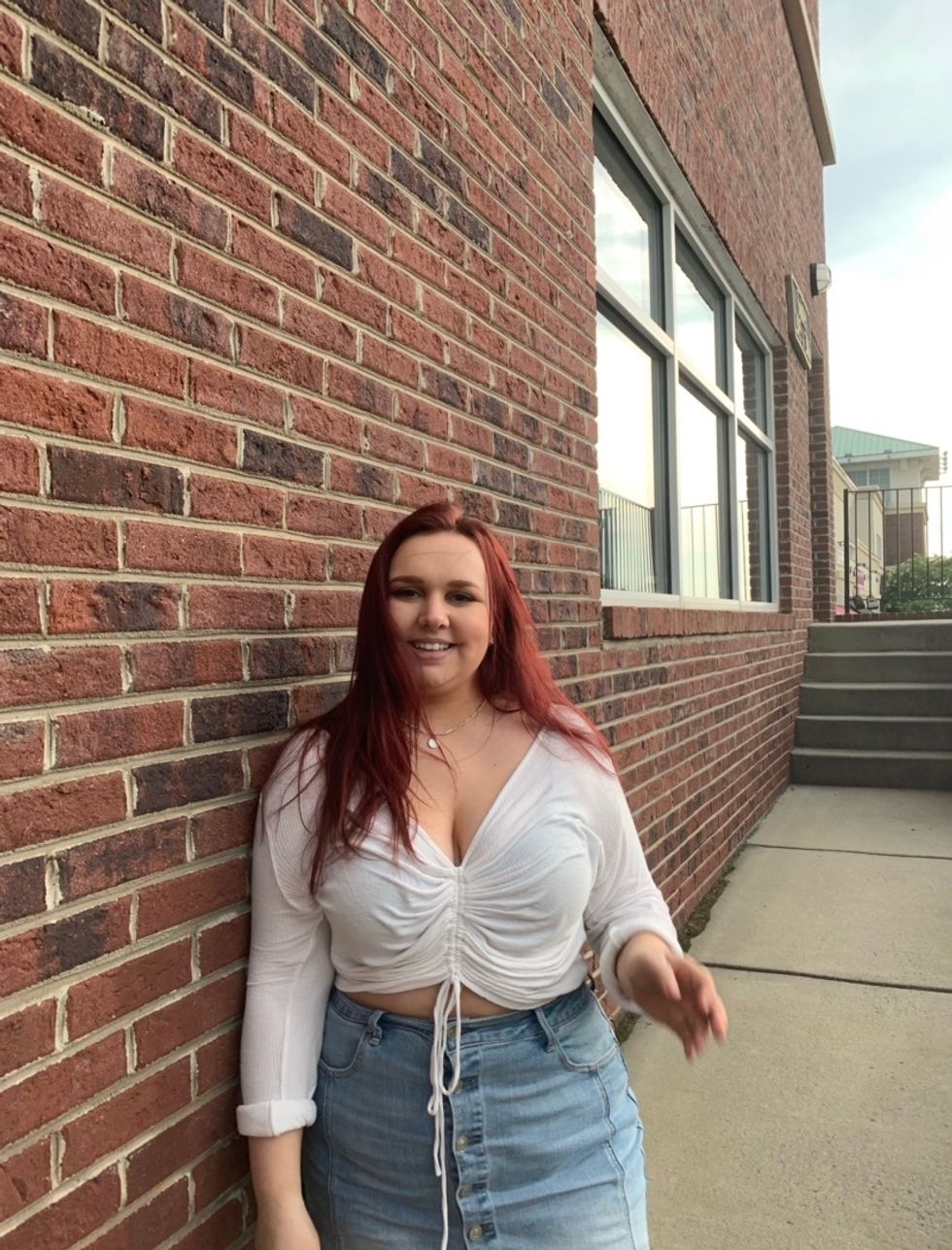 The idea of going shopping used to make me shudder. Before, my typical shopping experience was wandering around stores, not being able to find anything I liked. Everything to me was "too tight", "too cropped" or "too revealing". I spent a lot of time crying in dressing rooms, and beating myself up mentally when I tried on a new outfit in the mirror. I was convinced that EVERYTHING looked bad on me. I avoided stores like Forever 21, American Eagle, H&M, etc. I labeled them as "skinny girl stores" in my head, I felt like they had nothing I could even dream of wearing. But as time passed, I was kinder to myself, and willing to try on clothes with a more open mind. I still didn't know look like the skinny girls who modeled the clothes, but I realized that looking different didn't mean I looked bad. Just different. And I was totally okay with that. With this new mindset, shopping was a really fun experience where I could freely experiment with different clothes and styles.
4. It can take a lot of work to build confidence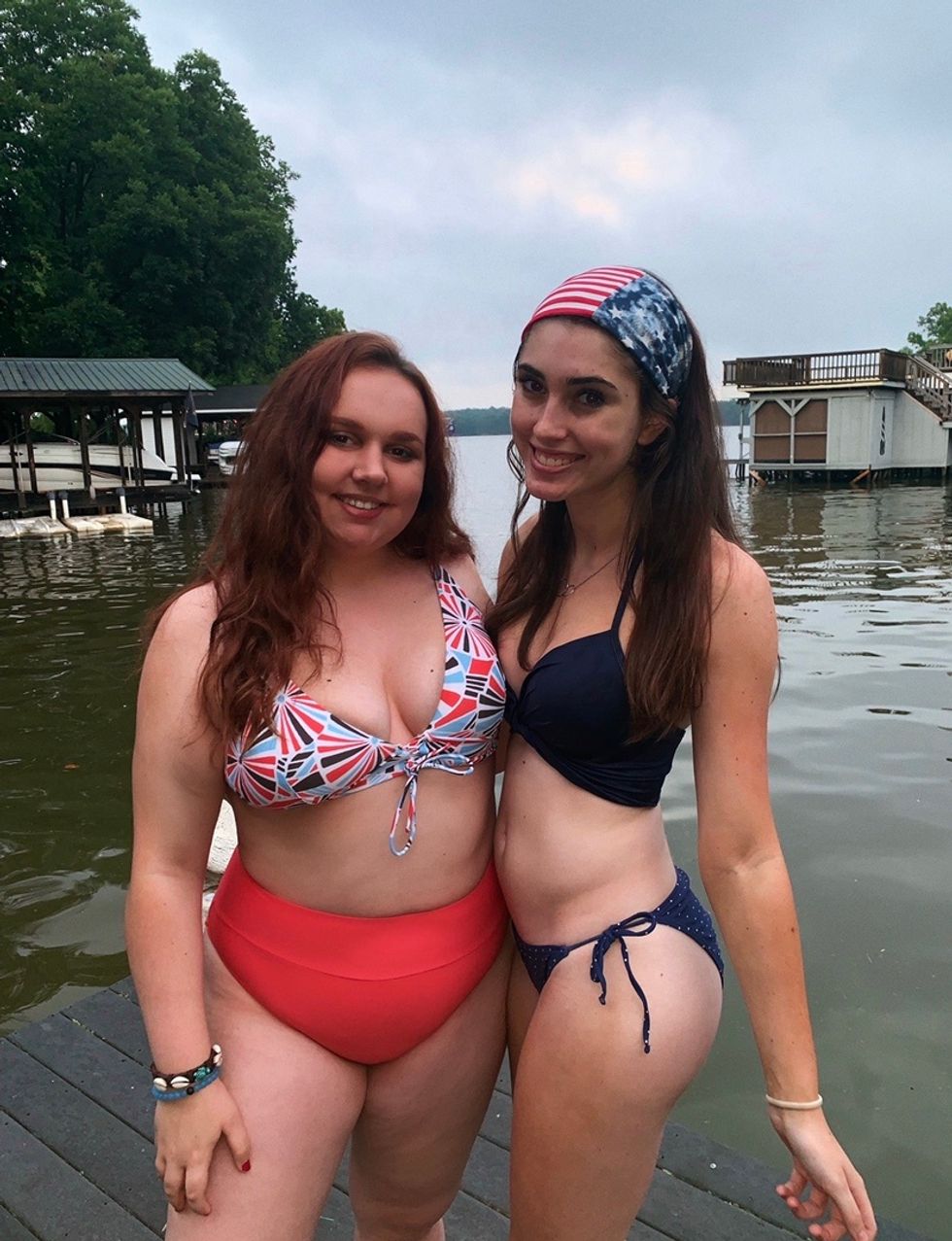 I didn't just wake up one morning and decide to be kinder to myself. It took me a long time to learn to ignore societal pressures and my own insecurities...and they still get the best of me sometimes. Some days I start to feel like that sad, insecure girl again, but I have the resources and coping skills to pull myself back out of that rut in no time. In order to escape my negative outlook, I spent a lot of time reflecting on my insecurities and the way I treated myself. I viewed myself so negatively, and I put myself down constantly. Before I could even think about changing my wardrobe, I had to change my mindset. I learned to be kinder to myself, and stop being my own bully. After that, I gained the confidence to stop hiding myself with my clothing. From my experience, I learned baby steps are the key to success. I'll never forget the first time I wore a crop top in public. Nobody else thought it was a big deal, it was just a crop top. But to me, it was everything. It was that first little push I gave myself, and things got a lot easier after that.
5. I felt a lot happier.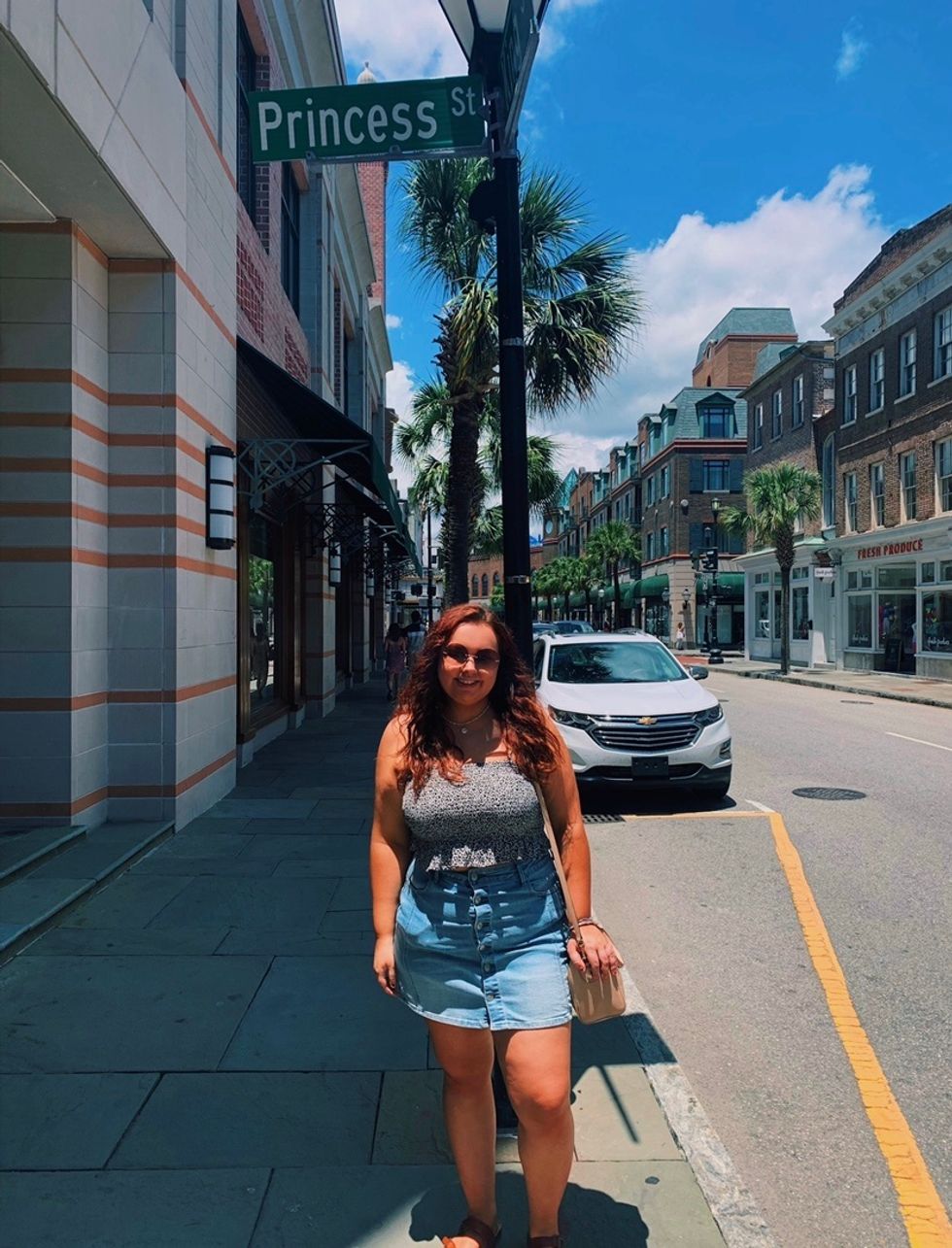 With newfound confidence and the freedom to express myself through my clothing choices, I felt a lot happier in general. It made each day just a bit nicer when I was able to have fun with my outfits, instead of throwing on one of the same conservative, oversized outfits I rotated regularly.
In conclusion, life's to short to hide and limit yourself. It's easier said than done, but once you can learn to ignore all the negativity being fed to you by society and by that nagging voice in your head that always tells you you're not good enough, you'll be a lot better off.
(All photos used are my own pictures of myself)