Looking for a stylish winter coat that won't break the bank? Checkout these top 10 Fashionable coats under 50 dollars. They are sure to keep you warm and looking great throughout the cold seasons.

1. Women's Wool Coat with Black Pleats- Xhilaration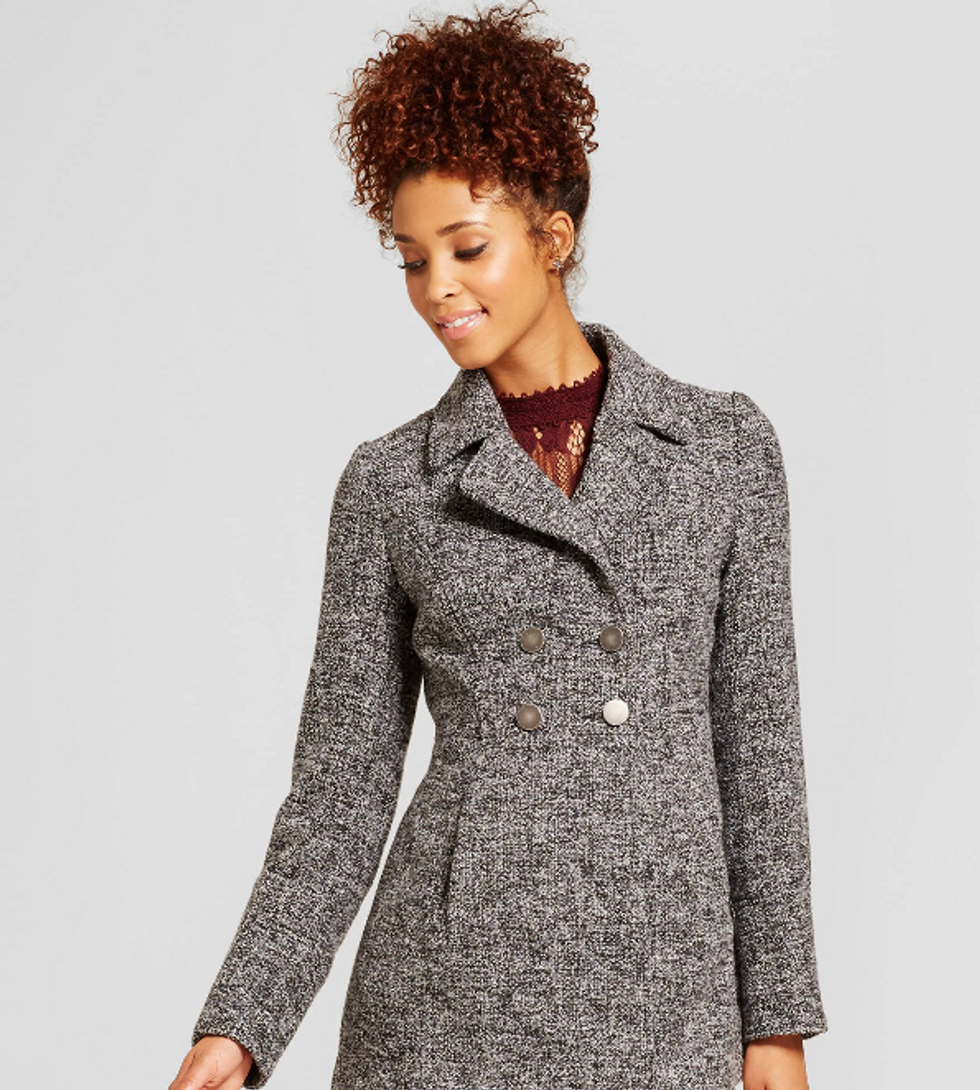 This winter coat will keep you cozy through snow storms and bitter cold mornings. Wear it while you're drinking your favorite peppermint coffee. Pair it with black suede knee high boots and a statement scarf and you'll be ready to face the cold weather.
2. Jack by BB Dakota Women's Mower Plaid Drape Front Wrap Jacket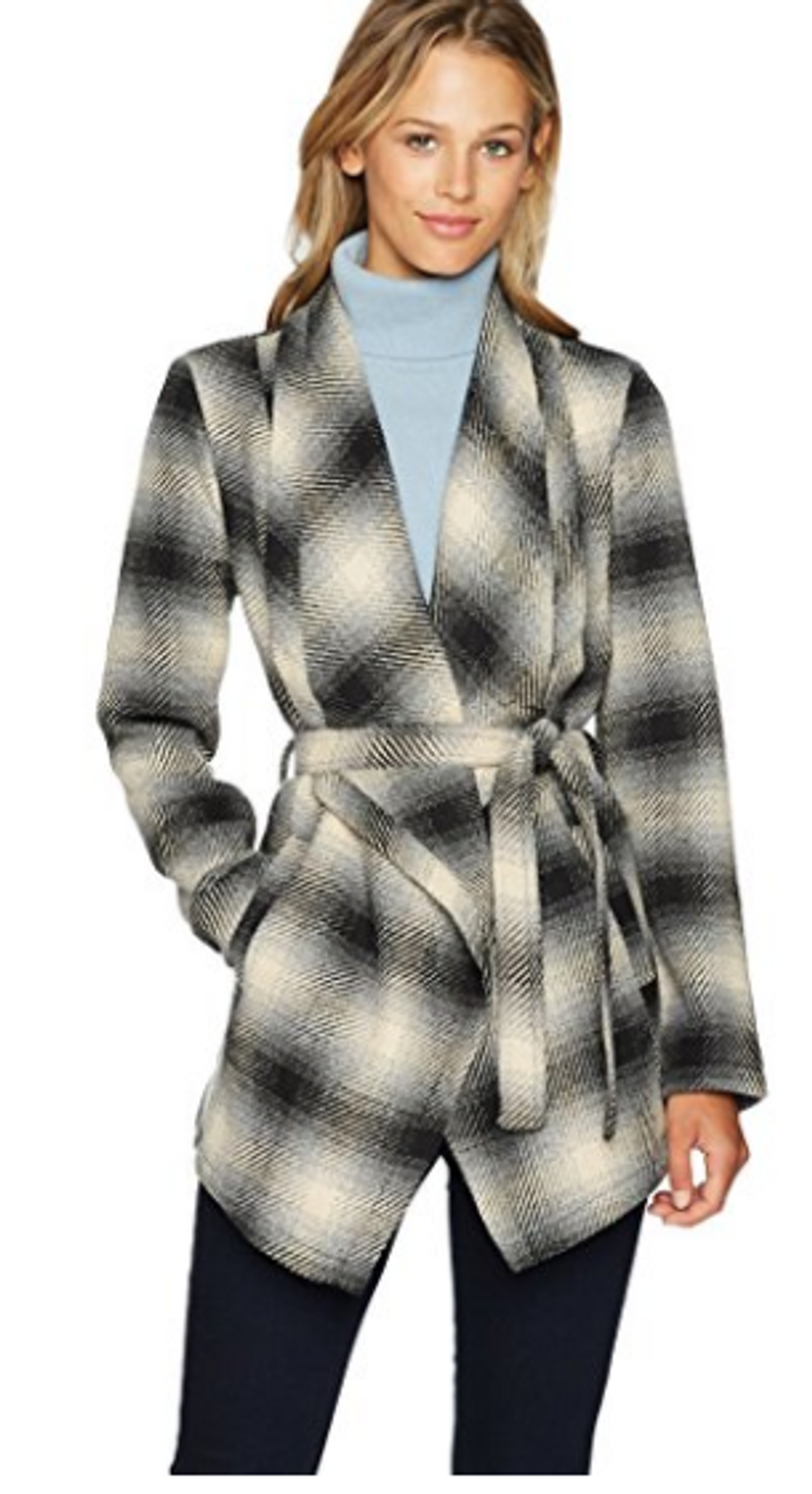 This stylish plaid wool coat will go great with all your infinity scarves throughout the winter season. Match this wrap coat with cozy woolen mittens to create the perfect woolen outfit. Wear it to football games or out to dinner to stay warm and stylish.
3. Winter Night Jacket - Black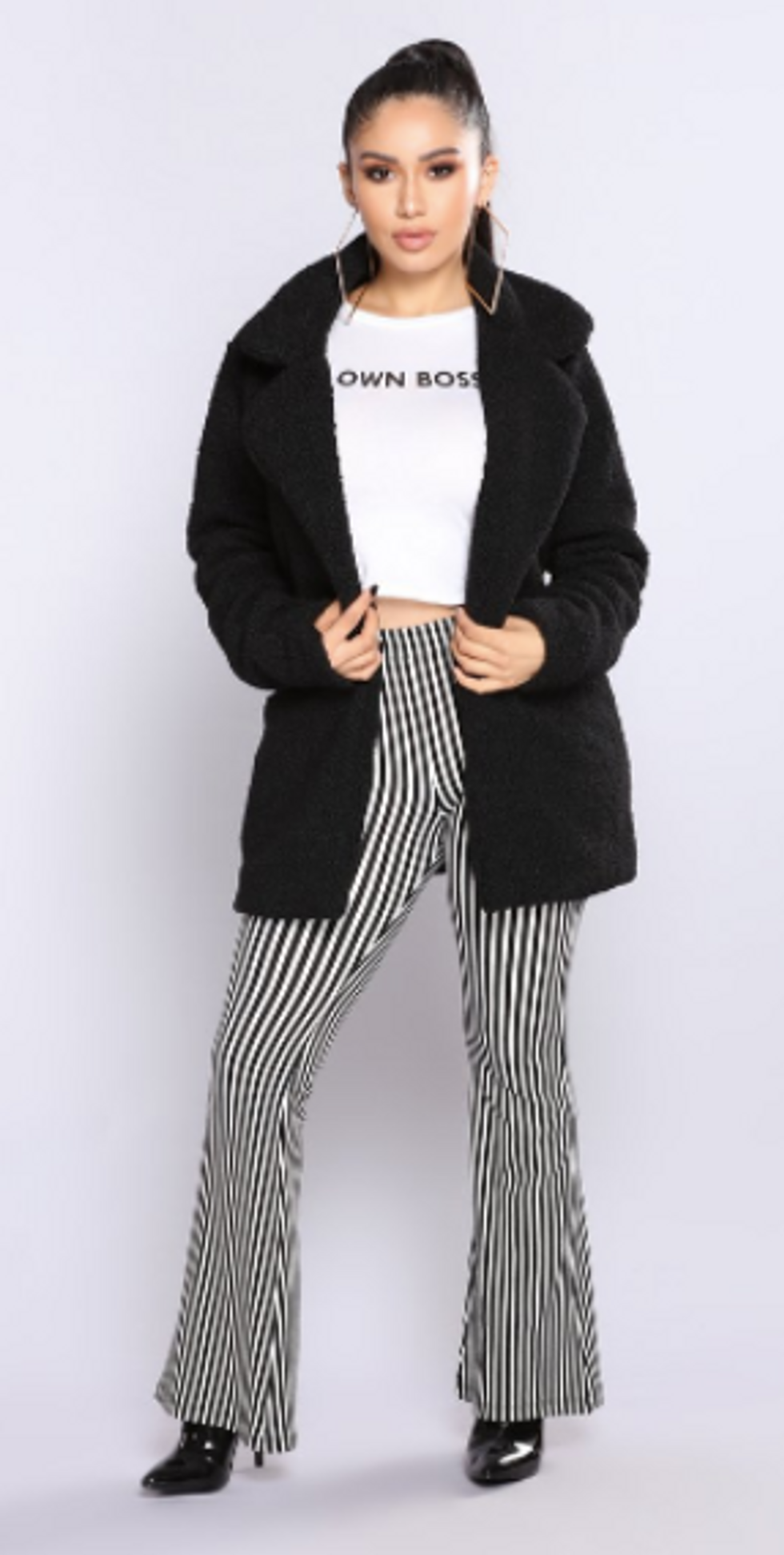 This glamourous black jacket will keep you nice and toasty on those cold winter nights, while keeping your style status high. The winter Night Jacket is available in Black and White, to match everything in your closet. Pair this cozy jacket with sleek black leggings and a turtleneck and you'll be ready to rock winter 2018.
4. Two Tone Faux Fur Jacket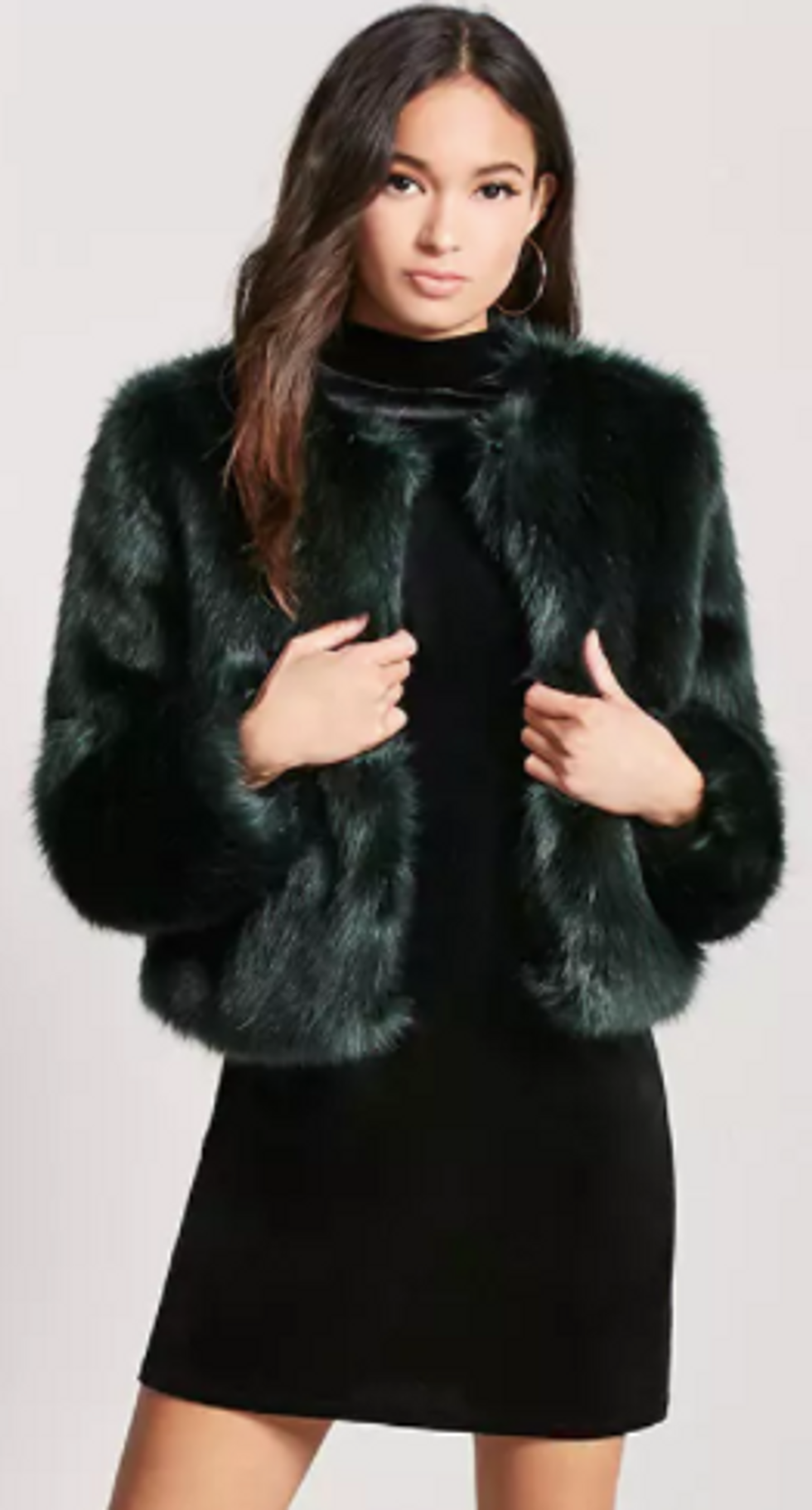 Pair this two tone green faux fur jacket with your favorite cat ear knitted hat or a pair of fuzzy mittens and you're set for the season. Faux fur also goes great with leather gloves or leggings to create a sophisticated look. This jacket is an essential piece of your new wardrobe.
5. Snow Bunny Fuzzy Coat - Dusty Pink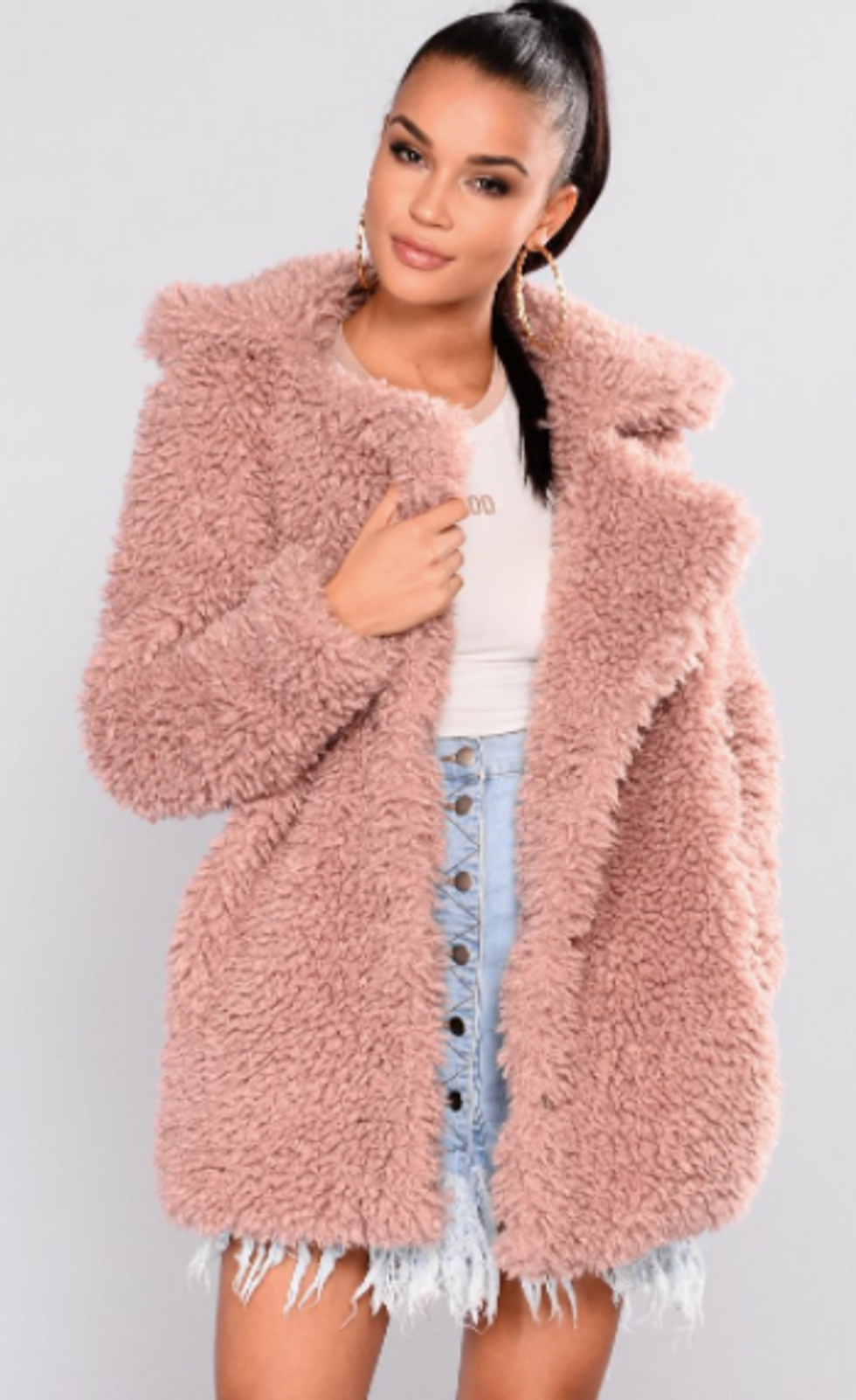 Pair this fuzzy pink teddy bear coat with a chunky knitted sweater and boots to create the perfect winter style! This coat goes great with woolen scarves or mittens, and will keep you warm throughout the winter months. There is nothing better than being wrapped in fuzzy plush cotton on a cold November day.