As the season of autumn comes around the corner once more, we often find ourselves craving any sort of pumpkin treats we can find. Here are three of my personal favorite recipes that will warm you up with that warm & fuzzy autumn feeling in an instant.
---
1. Pumpkin Spice Monkey Bread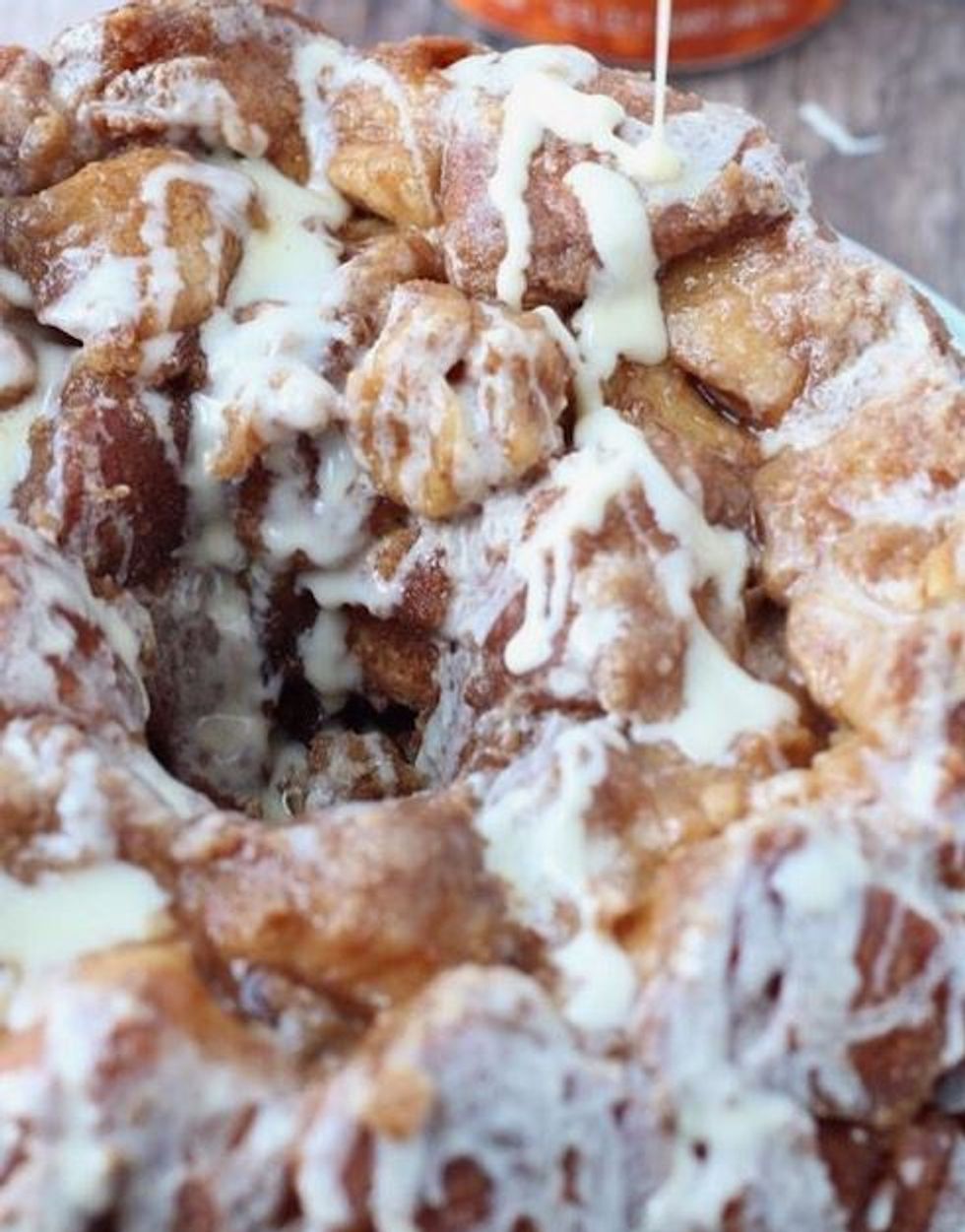 (recipe courtesy of Lydia Nordhoff)

Ingredients:
2 large cans cinnamon roll dough
¼ cup pumpkin spice coffee creamer
¾ cup cup sugar
¼ cup brown sugar
2 teaspoons pumpkin pie spice
½ teaspoon cinnamon
¾ cup butter, melted
For cream cheese glaze:
1 16 oz. container cream cheese frosting
¼ cup pumpkin spice coffee creamer
Instructions:
Preheat oven to 350º.
Spray bundt pan with non-stick spray (or lightly grease).
Cut cinnamon roll dough into 1-inch pieces.
In medium bowl, combine sugar, brown sugar, pumpkin pie spice and cinnamon; set aside.
In small bowl, combine cream cheese frosting and ¼ cup pumpkin spice coffee creamer until blended; set aside.
Pour ¼ cup International pumpkin spice coffee creamer into melted butter.
Dip cinnamon roll dough pieces into melted butter mixture followed by coating dough in sugar mixture.
Stack dough balls in prepared pan, drizzling with cream cheese glaze at halfway point.
Bake 25-30 minutes or until golden brown and no longer doughy.
Allow to cool in pan for 15 minutes.
Invert pan onto serving plate and tap the top to release.
Drizzle with remaining cream cheese glaze.
2. Slow-Cooker Cranberry Apple Cider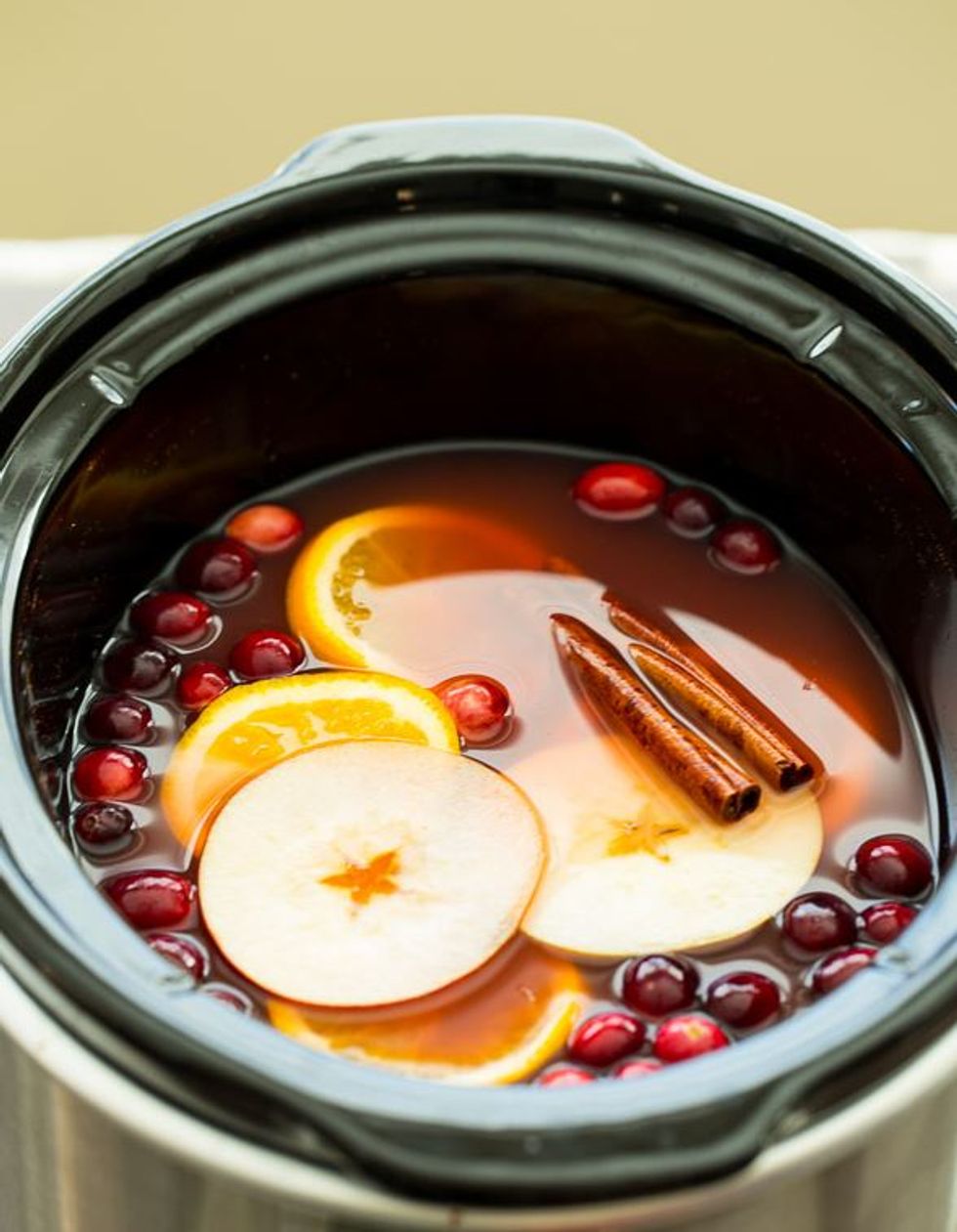 (recipe courtesy of Ashley Fehr)

Ingredients:
1 liter apple juice, pure unsweetened
2 cups orange juice, pure unsweetened
1 liter cranberry juice, unsweetened
1/2 cup sugar, stevia, honey or other sweetener (to taste)
3 cinnamon sticks, whole
1/8 teaspoon ground cloves
Instructions:
Add all ingredients to a 4 quart or larger slow cooker. Stir.
Cook at least 3-4 hours on low or until hot. Keep warm as long as needed on the low or warm setting.

3. Copycat Panera Autumn Squash Soup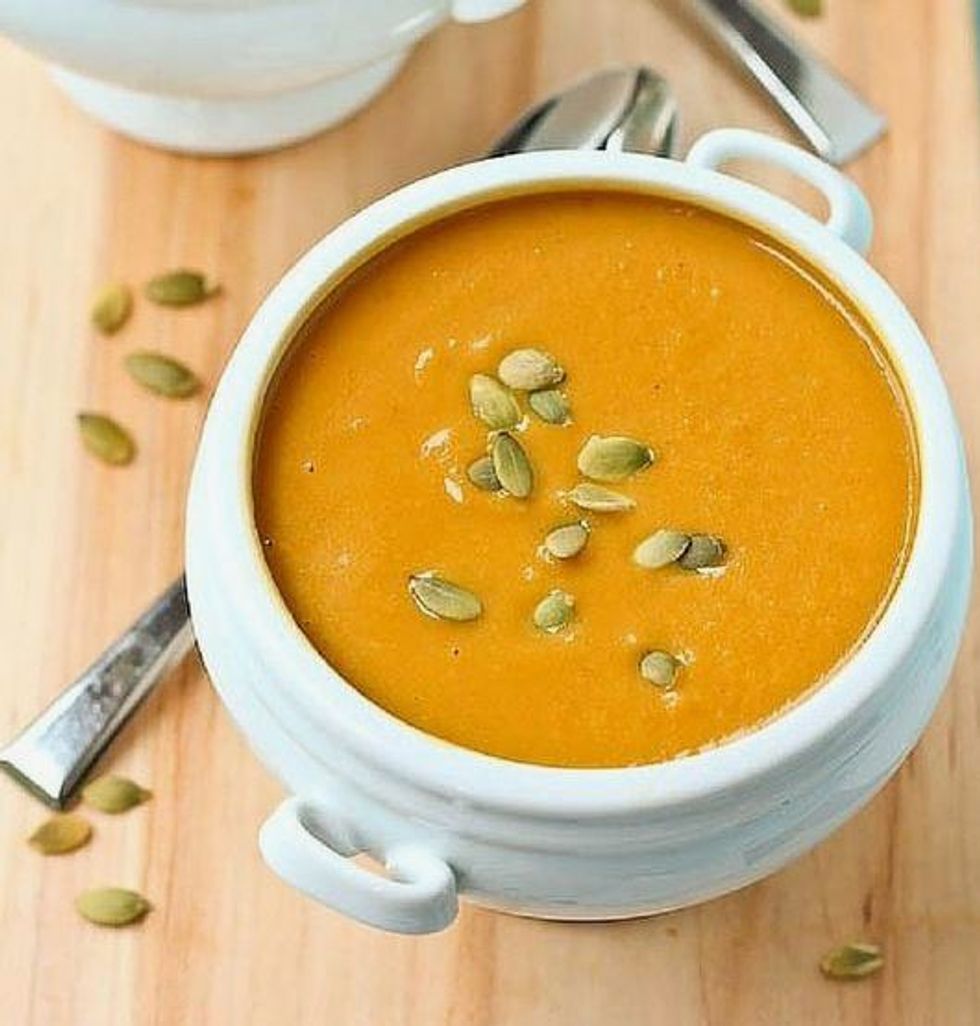 (recipe courtesy of Rachel Gurk)

Ingredients:
1 tablespoon olive oil
1 small yellow onion, diced
6 heaping cups chopped butternut squash
1 cup chopped carrots
3-4 cups vegetable broth
2 cups apple cider or apple juice
1/2 teaspoon curry powder
1/4 teaspoon cinnamon
Dash of nutmeg
1/2 cup pumpkin puree
2 tablespoons butter
2 ounces low-fat cream cheese
1 tablespoon brown sugar, more to taste
Salt, to taste
Heavy cream, optional
Instructions:
In a large pot, heat oil over medium-high heat. Add onions and sauté until translucent, stirring frequently.
Add squash, carrots, vegetable broth, apple cider and spices.
Bring to a boil, reduce to simmer and simmer for 10-15 minutes or until squash and carrots are soft. Remove from heat and add pumpkin puree, butter, cream cheese and brown sugar. Puree with a blender. Blend until very smooth.
Taste soup and add salt as desired. You can also add a little heavy cream if you want a more decadent soup. If desired, add more vegetable broth to thin soup.
Return to burner over medium-low heat if needed to heat the soup back up and then serve immediately.
Bon appétit!