Throughout the Month of October in Tucson, you would think there would be nothing to do. Well, I am here to help you discover new and exciting things to participate in. Fall is upon us, so dive right in!
1. Pumpkin Patch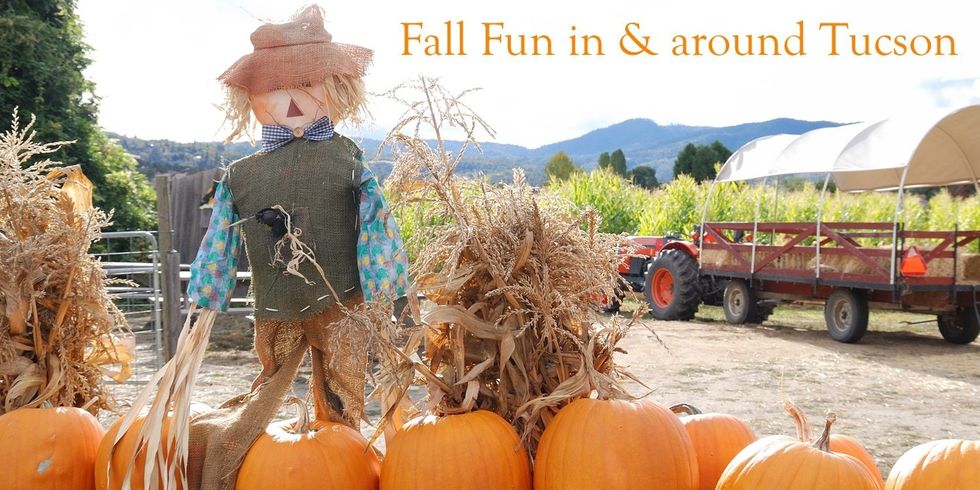 There are at least three pumpkin patch around, or close, to the area. The first one that I have been to most of the years is Buckelew Farm Pumpkin Patch. It is located at the intersection of Ajo and Sasabe Highway. Lucky for you guys it is their 30th-year anniversary so the price of admissions is only ten dollars per person. Marana Pumpkin patch is another great one which is located at the intersections of Wentz Road and Kirby Hughes Road. Their prices are a little bit more, $11 Monday through Thursday and $13 on Friday and Saturday. The last and farthest pumpkin patch is in Wilcox, AZ and is called the Apple Annie's Pumpkin Patch. Their pricing is a little different, while the price per pumpkin instead of having an admissions charge. The price range for the pumpkins is from $3-25. I recommend any of these pumpkin patches because they are an adventurous thing to do with other people you are with. They also have many other attractions like corn mazes, hay rides, and petting zoos. Not to mention, do you REALLY want to miss out on that killer Instagram picture at the pumpkin patch?!
2. Haunted Houses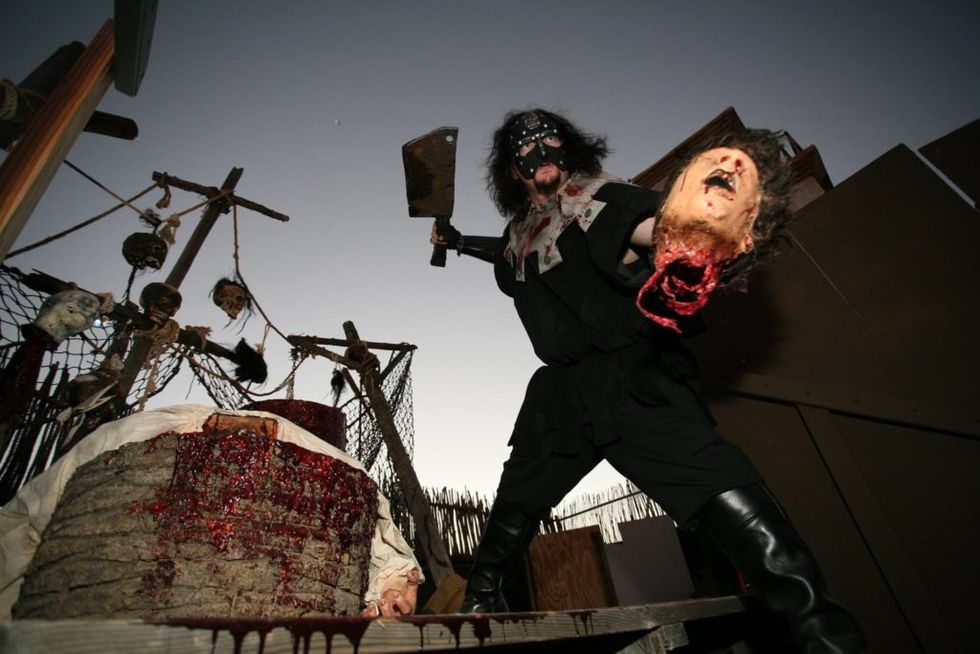 In Tucson, there are two main places to go for haunted houses The Slaughter House and Old Tucson. I, personally, hate scary things. I am even frightened by scary movies. The last time I went to Old Tucson was when I was about 15 years old. But, if you love a good scare these are the places for you. Slaughterhouse has different deals every day you just have to go to their website to see when you want to go; https://slaughterhousetucson.com. This was also the place where Ghost Hunters did an episode with Post Malone, and a lot of s#!t went down! Old Tucson has an event in the fall for Halloween called, Nightfall. The haunted houses are spooky and the cast that walks around the town will give you the creeps. Again you will have to look at their website, http://nightfallaz.com, to see all of the pricing but normally it is $29.50 for adults. Every year there is usually a theme for both of the haunted houses, so make sure you are up for them!
3. Tucson Meet Yourself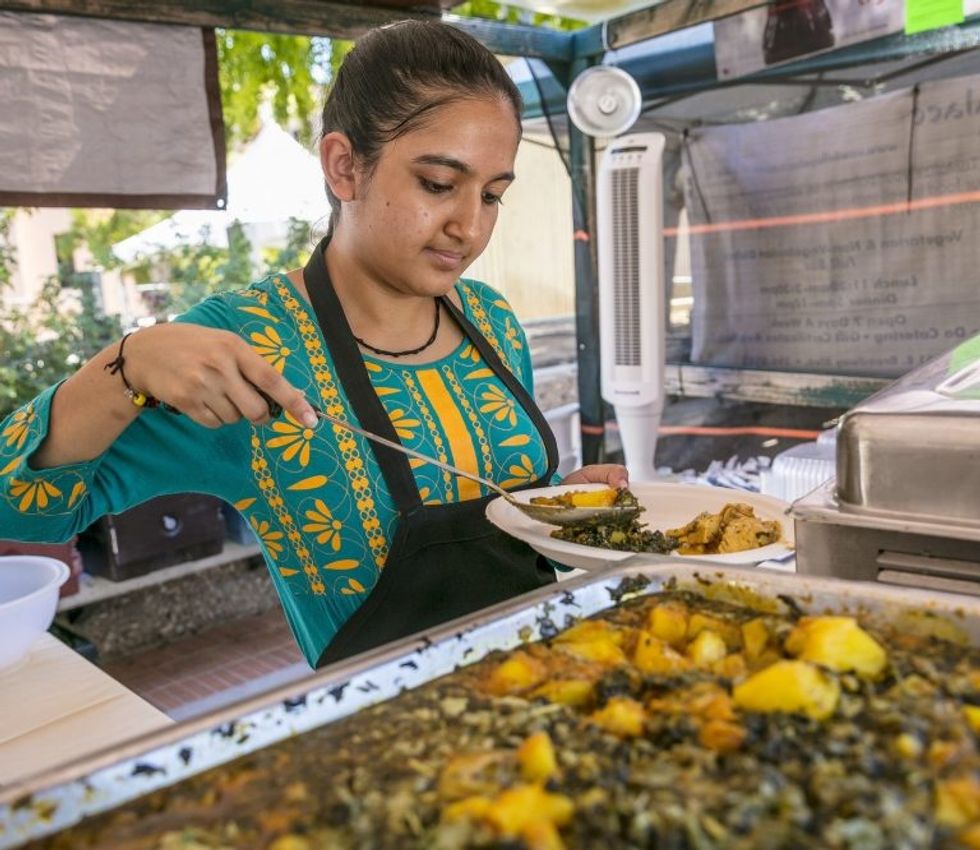 This folk festival in the heart of downtown is THE BEST place to go during October. It is only one weekend, from October 13-15th but, the food is amazing! This is the place to go if you love shopping, food, and more food! I worked this event when I was working for a company called Frankie's South Philly Cheesesteaks. The cultures are what bring everyone together during this festival and that is shared through the events that happen and, of course, the food! There is no admissions charge for this event but just make sure to bring cash for the vendors and food that is around; most places don't take credit card.
These activities will make for a fun adventure with your friends and loved ones! So get out there and try something new this fall because there is nothing to lose!