Thanksgiving is finally here and that means 2017 fall fashion is at its peak. In college, I do not get to go shopping as much as my shopping addiction would like. This season I have noticed some obvious trends in the fashion styles for this season. Some of the styles are overused and it seems everyone has them, while others are more in the come-up era. I am no fashion "gu-rue" but I do love to look at and try to get some stylish looks every now and then.
1. Velvet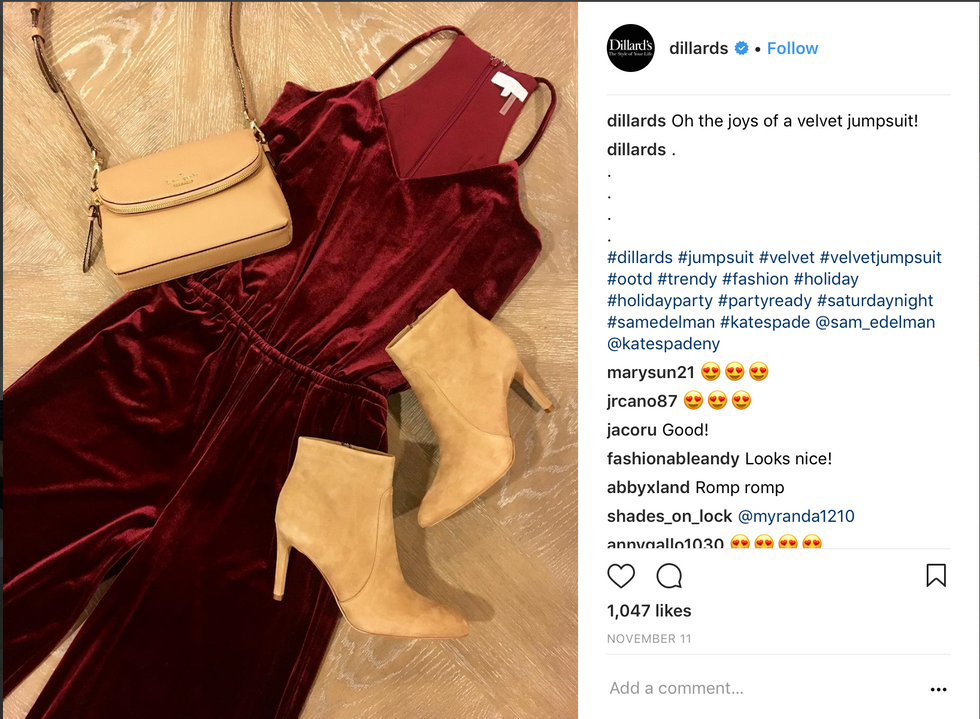 Velvet is a style that has made an appearance for some time, but now it is full force. Every store you walk into will have velvet shirts, pants, dresses, rompers, and even shoes. Don't get me wrong it is super cute but, I only need about one or two shirts! Velvet is super easy to dress up or down and makes any outfit look sleek. Even though it is a fab that will go away soon, it is perfect for fall and makes any style of clothing look super cute and it is so soft!
2. Fur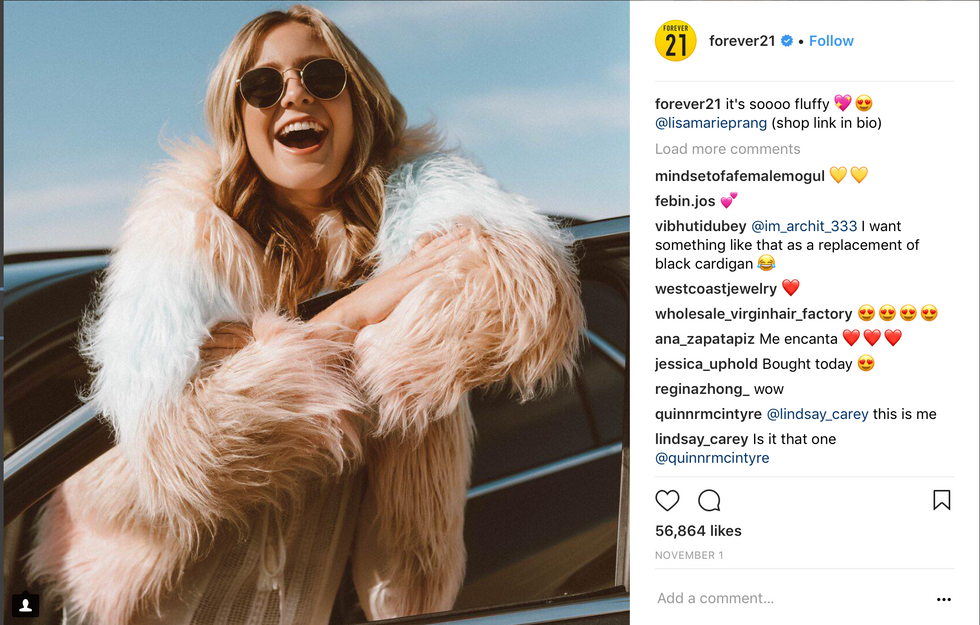 Fur is something I have not worn since my sparkly pink justice vest in elementary school. All the fur I have seen around stores is so cute! It is definitely something I will be adding to my Christmas list this holiday. A big thing with fur this season is adding it to those super puffy coats that keep us warm at Fayetteville. The fur on the hood makes you look less like a burnt marshmallow and more like a stylish burnt marshmallow. Fur is great for fall and adds warmth and a stylish look to anything. I am so glad fur is coming back because it is just so cute. It is perfect for a party or going out and is definitely a stand out item that everyone should get their hands on.
3. Sock/ankle boots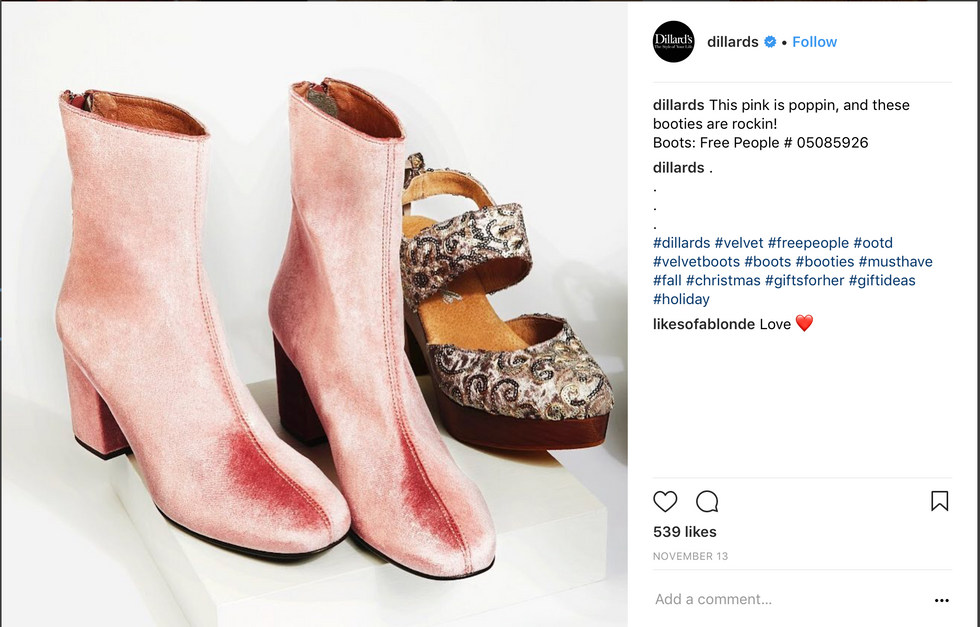 I am not really sure this is the correct term for these boots but they are EVERYWHERE. I first saw these style of shoes last year when Jaclyn Hill put the cutest Steve Madden boots all over her Snapchat. You can now find these boots anywhere and in any color (Including velvet of course). I think they are so freaking cute but, I have yet to find the exact ones I want and also my bank account won't help me out either. These booties are super easy to match with any type of pants, or skirt/dress and they can make any outfit so cute no matter what color or style you get. I found a ton of styles at Forever 21 and Dillards the other day. If you do not have a pair of these cute things, you should get some.
4. Big sweaters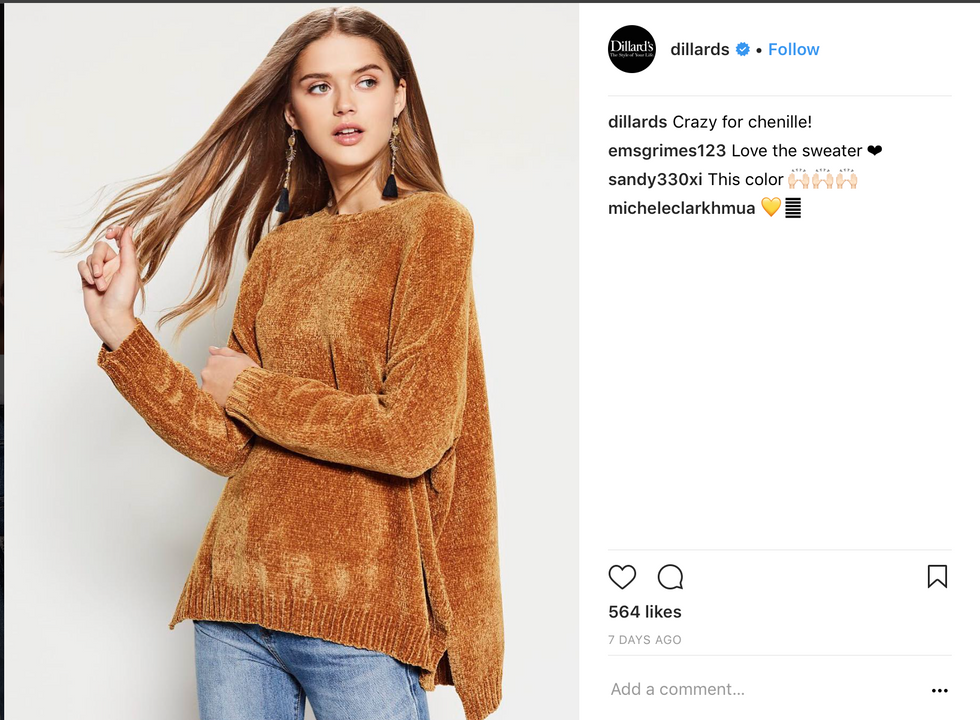 This is my personal favorite trend. I was not sure if I wanted to call this a trend because it was a thing last fall with those ginormous poncho things that we all had. I have noticed that everything in the stores lately is bigger and longer than usual. In college, everyone already wears things that are two sizes too big but I guess everyone else is catching up with the comfy trend.
I love this trend because it is seriously so comfy and cute. You can find the seaters in every store for pretty cheap or you can just by a regular sweater two sizes too big. With big sweaters, there are so many things you can do with them. Personally, I throw on some leggings and tennis shoes and wear it to class. You could also throw on some jeans and knee-high boots and make it cute for a Friendsgiving or a night out.
5. Bell sleeves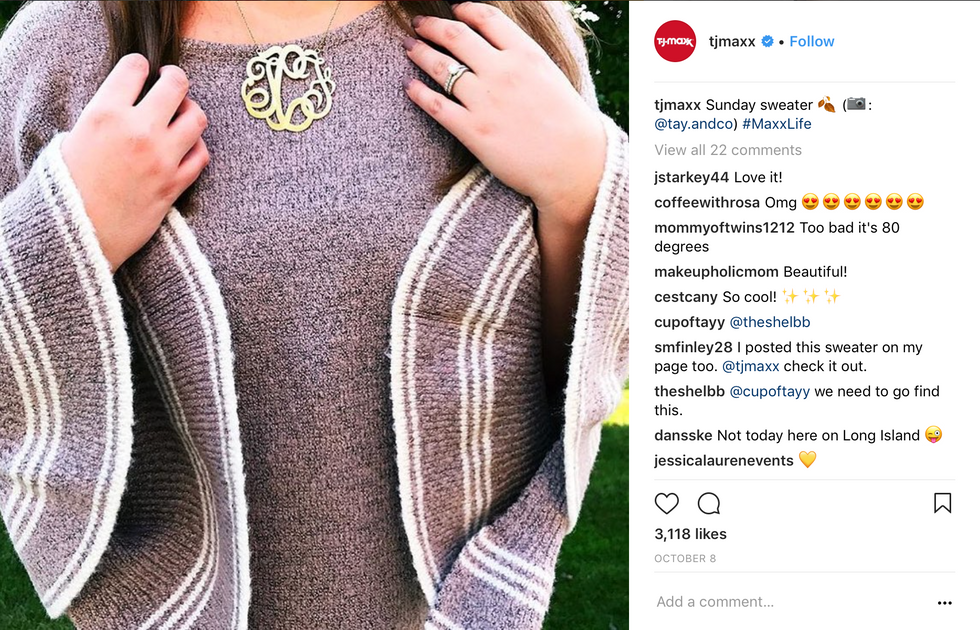 Okay, this is a new one for me and I am not sure if I would even consider it a trend. I am seeing a lot of shirts and sweaters with super big sleeves. This has already been a thing in a way but not like a hugggee thing. I have noticed more and more stores selling this style along with a lot more people wearing it. I love this style so much and personally love wearing it.
The only thing is when you actually try to use your arms to eat you end up rolling up your sleeves every ten seconds. You can really dress up bell sleeves just like you would dress up any sweater. You would not really think of it, but bell sleeves really make the outfit themselves because they are such a statement in your outfit.