This decade, the 2010s, has been quite the eventful one. Snowstorms, tornadoes, and lots of other events that shaped my life and the lives of those around me occurred throughout this decade, and I thought I'd share some with you.

First, everyone knows this story. April 27, 2011. A day that changed the lives of everyone in the state of Alabama forever, with 256 fatalities and hundreds more injuries throughout the fifty-two tornadoes across the state. It was a truly heartbreaking day.

However, in the midst of the heartbreak, God spoke to the youth leader at my home church (who I now intern under). Across the hundreds of square miles, one page from the Bible fell in the midst of the rubble. Psalm 91, the passage that Shane has worn in some form of another for years, and has been his verse of comfort and protection since the late 1990s, during his time in the Marines, was that passage. It fell in perfect condition, and he's had it in a frame ever since.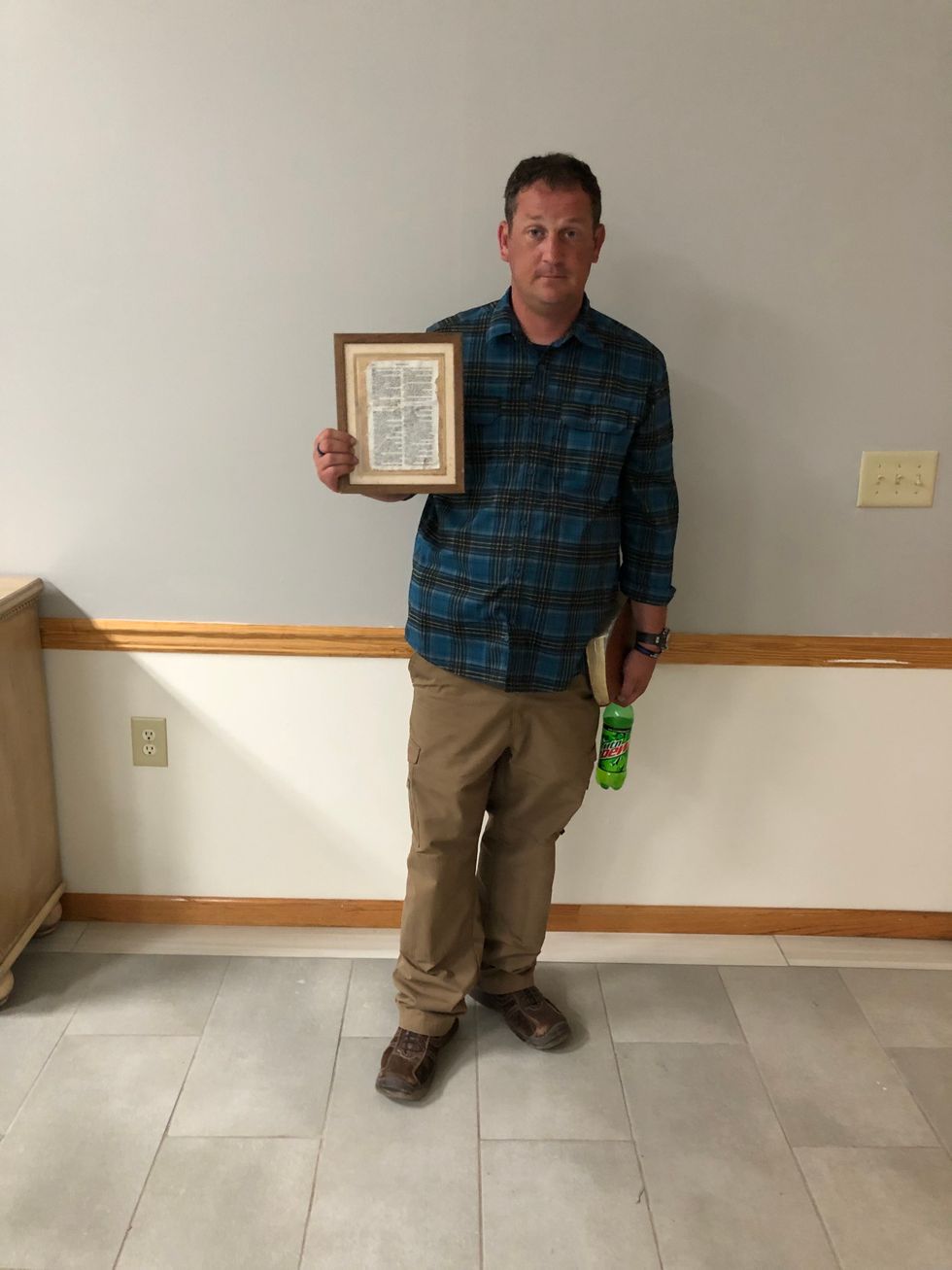 Personal Photo
In 2012, I had a wake-up call. I was into some things I shouldn't have been. Because of that, I ended up getting in trouble. Had I not gotten that wake-up call, I probably wouldn't be the person I am today, nor would I be in the position I'm in today.

To say 2014 was eventful weather-wise is an understatement. On January 28, 2014, a botched forecast in which snow totals were expected to be light across the central and northern part of Alabama, proved to be quite wrong. Many places in central and northern Alabama (who were only expected to get a dusting) got about four or five inches of snow. Because temperatures were in the upper teens, what is known as a flash freeze occurred, where what snow melted instantly froze to the roads. Many people got stuck for hours where they were, whether it was school, work, or even on the roadways.

I was stuck at Locust Fork High School for around three hours after it started. My uncle was on the way to get me in his four-wheel-drive truck when he slid off the road and into a ditch. A neighbor happened to be passing by in his four-wheel drive, picking up my uncle and coming to get me. I was stuck the entire ride (which took about an hour compared to the normal twenty-minute drive it took) with the neighbor's two dogs who loved on me the whole time.

When I finally made it home, I checked with my cousin down the road to see if everything was good down there. He said he was stuck by himself, so my grandmother told him to come up and stay with us for the duration. So he came up, and we played PlayStation, watched movies, the normal. My grandmother made us breakfast the next morning. Later on, my grandmother asked us to go get his four wheeler and check the roads on the mountain. So we checked the roads to see how they were, and they weren't icy, so my mom and my brother came home (this was about two days later).

Then, on April 28, 2014, my family had an unexpected test laid before us. An EF-2 tornado hit the mountain, moving our back porch away from the house, taking out our treehouse and a few other buildings, and leveling several trees. We were without power for a few days. That same tornado took out a neighbor's pond house that had recently been built (which it picked up and placed in the pond, devastated The Ridge Off-Road Adventure Park, and then went north toward the Highland Lake/Straight Mountain area, which is near Appalachian, just south of Oneonta.

With the risk of severe weather after that already significant tornado, we had portable weather radios at the ready in case we went under a tornado warning during the April 29th event. Fortunately, it didn't get too bad. This tornado, on top of the snow, played a big role in my transfer to Southeastern for my senior year.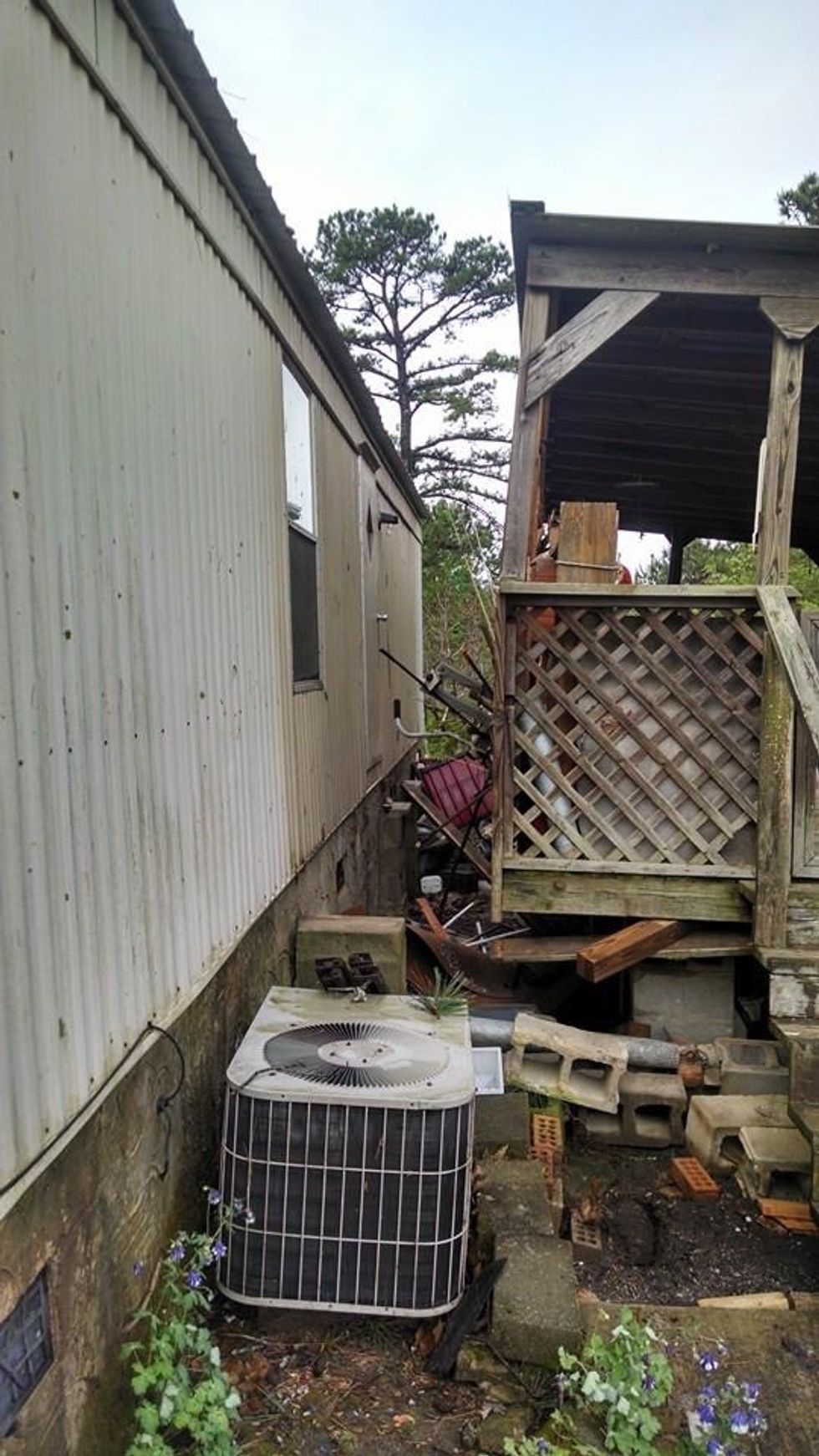 Personal Photo
I moved schools to Southeastern for my senior year. Part of this, as I mentioned earlier, was due to the snow and tornado (my grandmother didn't want me to be too far away if another snow happened, and the tornado depleted funds that would've been for gas money when we had to have our back porch rebuilt), and part of it was because, with the addition of a full high school at Southeastern, I was told either I had to transfer or pay an out of district fee since a bus from Locust Fork would no longer be running on the mountain. It was a tough decision, but a welcomed one. I was blessed to be a part of the first graduating class at Southeastern, and on May 21, 2015, along with forty-nine other individuals who had become close friends were the first to walk across the football field at Southeastern and graduate.

I then went to Snead State Community College, where I was involved in intramurals, campus ministry, and all sorts of other fun stuff. I finished there in 2017 and transferred to JSU.

During 2017, I was in the midst of a rocky relationship. It was toxic, and unfortunately, I didn't realize until Thanksgiving that year. It ended before Christmas and was a huge weight off my shoulders.

Before I started at JSU, which was my first experience being away from the comforts of home and on my own, I prayed that God would allow me to find a church and a ministry that invested in the lives of college students. I found that in First Baptist Jacksonville, as well as their college ministry, Engage JSU. I later became involved in the BCM as well.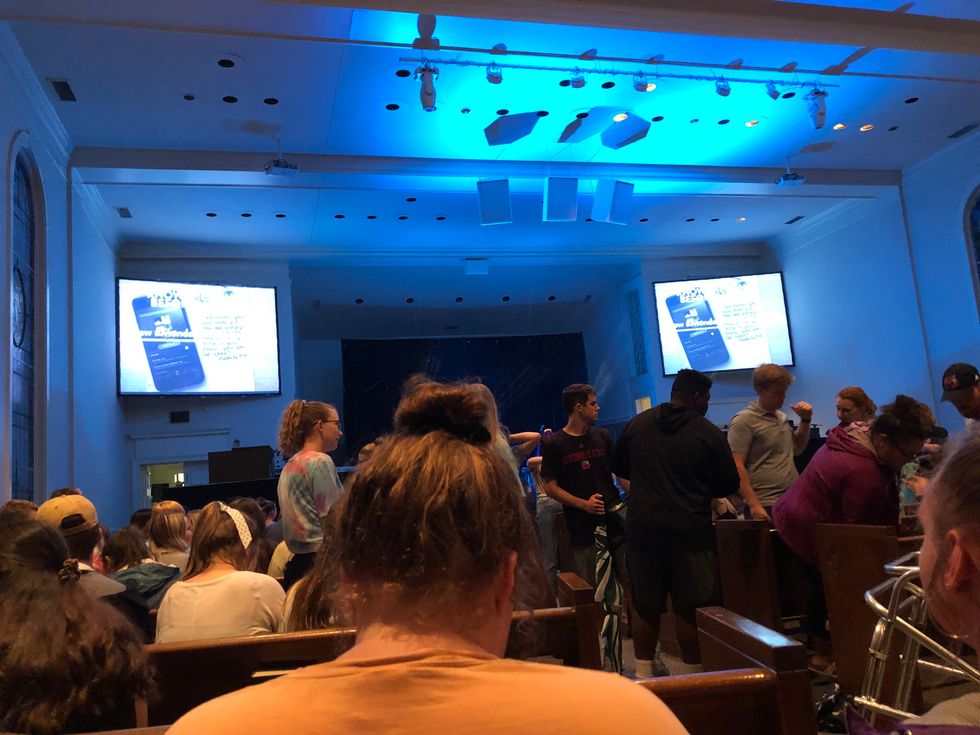 Personal Photo
March 19, 2018, rocked Jacksonville. An EF-3 tornado hit the town, causing devastation on campus in the surrounding areas. So much uncertainty surrounded the campus, as many wondered if we would finish the semester or even have the next year at JSU.

During the extended break for us, we took several of our youth up during their Spring Break to help, because they wanted to help those who had become so impactful in my life in the short time I had been at JSU. It was a blessing to see them be the hands and feet of Jesus to folks they didn't even know. It blessed them so much as well.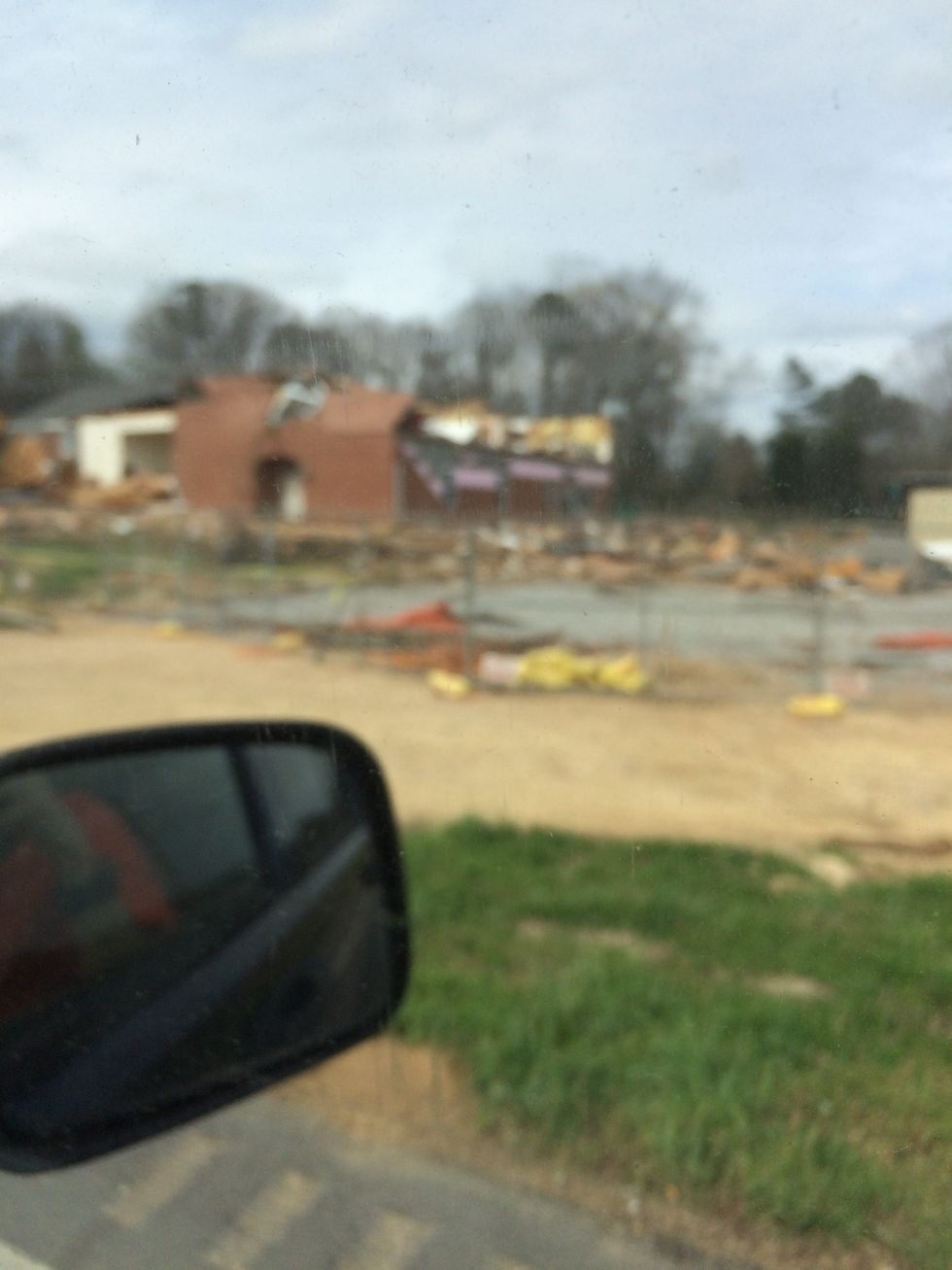 Personal Photo
That following fall semester, I met a girl who has become my sidekick and my rock. I have been so grateful to be with Catherine for over a year now, and I'm even more grateful that she seeks for our relationship to be built on God. When you find someone like that, who wants to grow in Christ with you rather that take you away from that, never let that go.

Overall, this has been such a life-changing decade. As 2020 and a new decade approaches, I'm excited to see the blessings God has in store!