Singer/Songwriter Halsey is a force to be reckoned with. Over the last few years, she's been blowing up and growing in the mainstream view. With many awards and sold out shows under her belt, it's undeniable that she has something special. One of the most special things about her is the way that her songs captivate anyone who listens to them. She has a way about her that expresses such real, raw emotions in songs that are catchy and modern.

Halsey has a way of getting it right -- life, love, emotions, mental health. Everything you can think of, she tackles in her unique albums. Here are some of the best moments when Halsey just gets it right.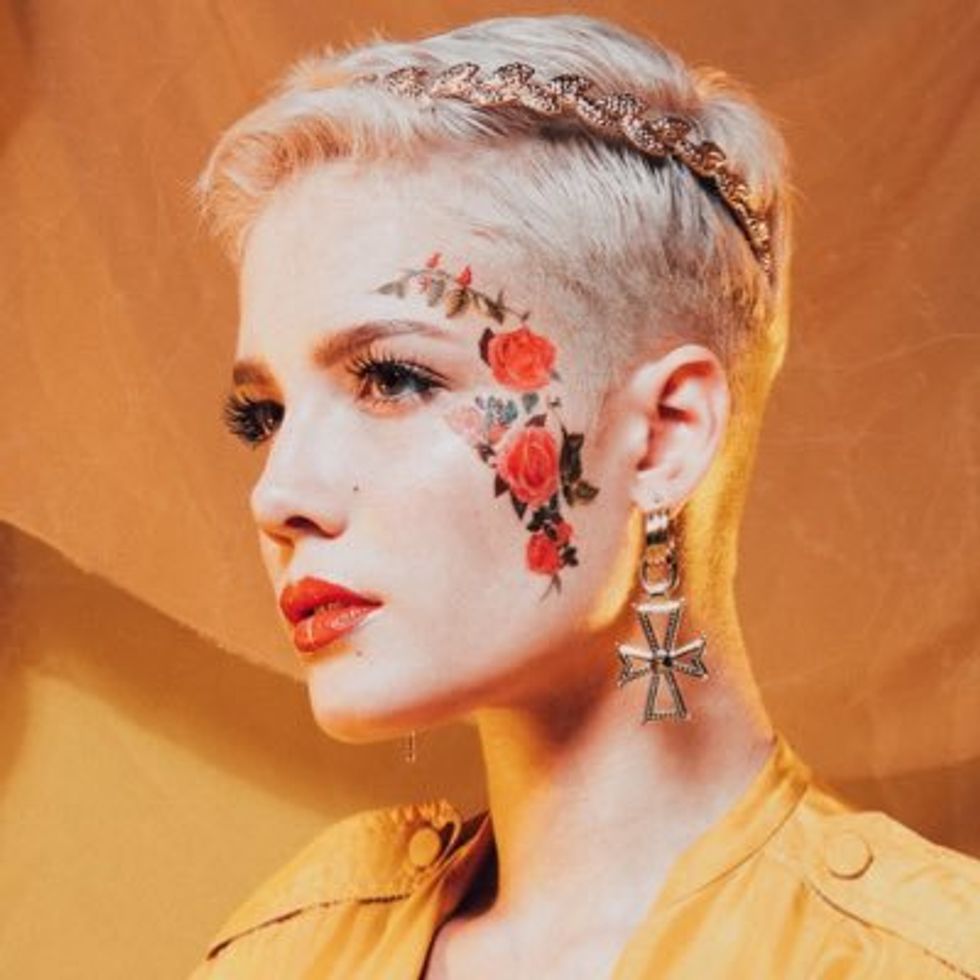 1. "He said one day I'd realize why I don't have any friends"

This is the second line in her song "100 Letters" off of her newest album. This line is important to any teenager or young adult because, let's face it, how many of us haven't sat at home at least once wailing about how we don't have friends? This also applies to anyone who realizes that they can't keep friends just because of who they are as a person.
2. "Low on self-esteem, so you run on gasoline"
"Gasoline" is a wildly popular song of hers. This one hits home with everyone who has ever felt so low that they feel like they're on autopilot constantly.
3. "And I tried to wash you away but you just won't leave"
"Haunting" is a song about someone from the past that keeps coming back and, wait for it, haunting her. This is a lyric that is pretty easy to understand and doesn't require much explanation. It's about trying to move past a situation and get over something, but there's always that person there to remind you.
4 ."And I've been sitting at the bottom of a swimming pool for a while now, drowning my thoughts out with the sound.."
Tackling relationships in a slightly dark way, "Young God" is a song that opens up a whole new way of thinking. If you've ever been at the bottom of a pool, you know that it's so quiet that it's loud. This speaks measures about how this relationship feels -- like you're drowning in nothing, and you're confused and alone.
5. "Don't belong to no city, don't belong to no man"
Self-empowerment is something that Halsey prides herself in being an advocate for. So does the world. Halsey is a very strong woman who puts that same strength in her lyrics. "Hurricane" embodies her strength as it gives us all a feeling and sense of security in ourselves. We don't belong to anyone or anything. We belong to ourselves.
6. "Told my roommate not to let you in, but you're so damn good with a Bobby pin, now you gon' play me like a violin"
One of her newest songs "Walls Could Talk" tackles the on again/off again relationships that mess with the heads of those involved. This lyric talks about not wanting to let this boy back in, but he fights his way in and ultimately plays her all over again.
Halsey captures the human condition in uplifting, sad, and creative ballads about love, life and everything in between. Her creativity and raw emotions are what continue to grow her audience and devoted fan base. Halsey is a force, a force you don't want to mess with.