College is a new stage of life for everyone that takes plenty of adjustment. People move around all over the country and the world to further their education and expand their horizons. While this new environment is shocking to many, it is especially polarizing to international students. I walked around my campus at Emerson College and asked international students to share their stories after their first week of college. Here are the results.
Dreamy.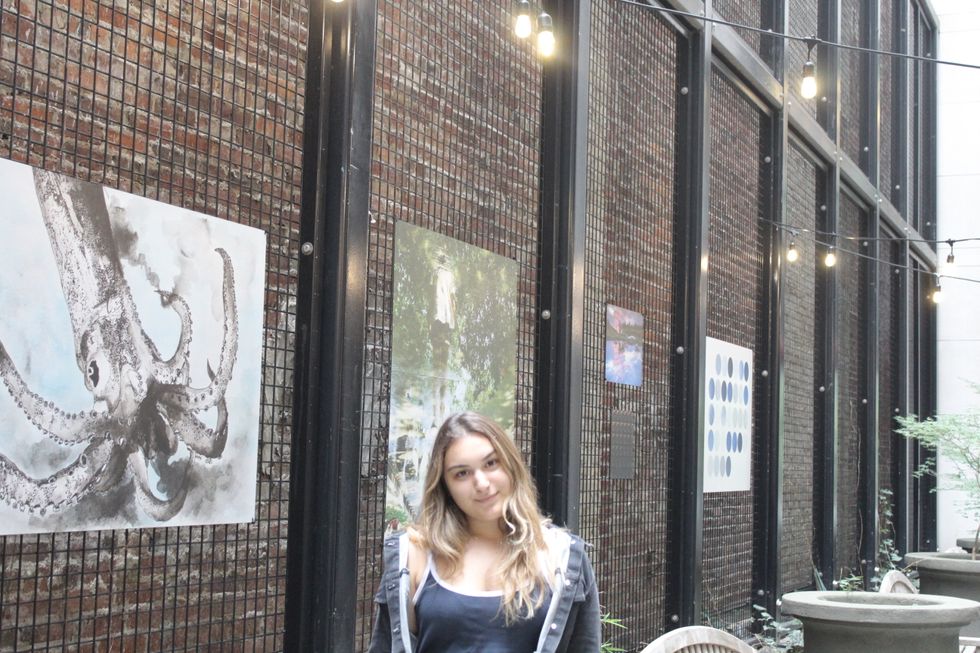 "People's manners and social habits here are very different. In Turkey, sexism is more of a problem, and people lead more liberal lives here. In terms of the film industry, it is not as competitive for me personally, because being educated in film in the U.S. is a big deal, and if I go back (to Turkey), I will have priority over everyone else. I also happen to have contacts through family friends in the industry there, so if I stay in the US, I will be on my own. Despite my love for Turkey, I do prefer the U.S. I've been visiting them parallel, as I have family in New York. I've never felt like a tourist in the U.S because I've been here so many times. I have always compared the two--in Turkey toxic masculinity is so bad, and I have always wished it could be more like the U.S. On the other hand, I do wish that people in the U.S. had closer relationships with each other. People are generally warmer towards each other in Turkey. Neighbors and friends and families are so close. Here, families think kids are gone for good when they go off to college, but in Turkey it's never like that. I love being in Boston, and I'm excited to be at Emerson-the structure of the city is great, and it's a student city with such high energy."
Derin Yilmaz is a freshman at Emerson College studying Writing for Television and Film under the Visual Media Arts program. Yilmaz was born in Red Bank, N.J., but moved to Istanbul, Turkey, where her family is originally from, shortly after. They remained there for many years, occasionally visiting their family in the U.S., Yilmaz describes her experience at Emerson thus far as dreamy, because the connections she has made, and the opportunities presented to her regarding her interest in film, are everything she could've dreamed of.
Amazing.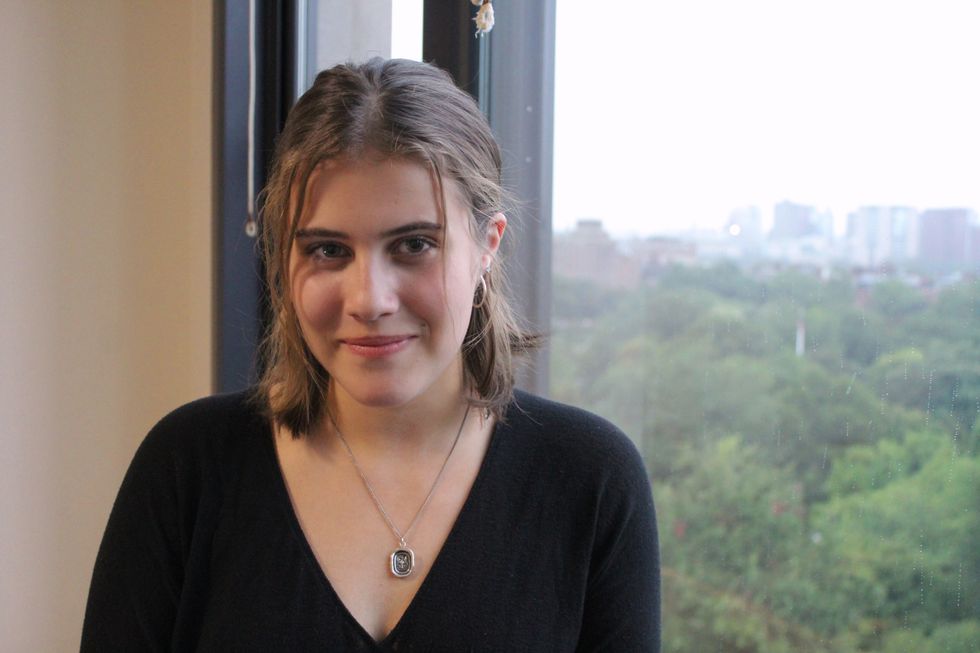 "My friends joke about my Canadian accent sometimes. It's on the opposite side of the continent so the weather is different, and so is the slang. Despite these things, Canada and the U.S. are fairly similar. I'm a journalism major here. There are definitely more career options in this field in the U.S., since a lot of the journalism organizations in Canada are U.S. based. I'd rather work with the source directly than work for an off-brand Canadian version of the same organization. I also really love living in the city. My town in Canada had 5,000 people in it, and I love the change of pace and population."
Dani Ducharme is a journalism major who recently began her freshman year at Emerson College. Ducharme, originally from Kelowna, British Columbia, is ecstatic to take on life in the city of Boston. She describes her college experience so far as amazing because the opportunities feel simply limitless.
Satisfying.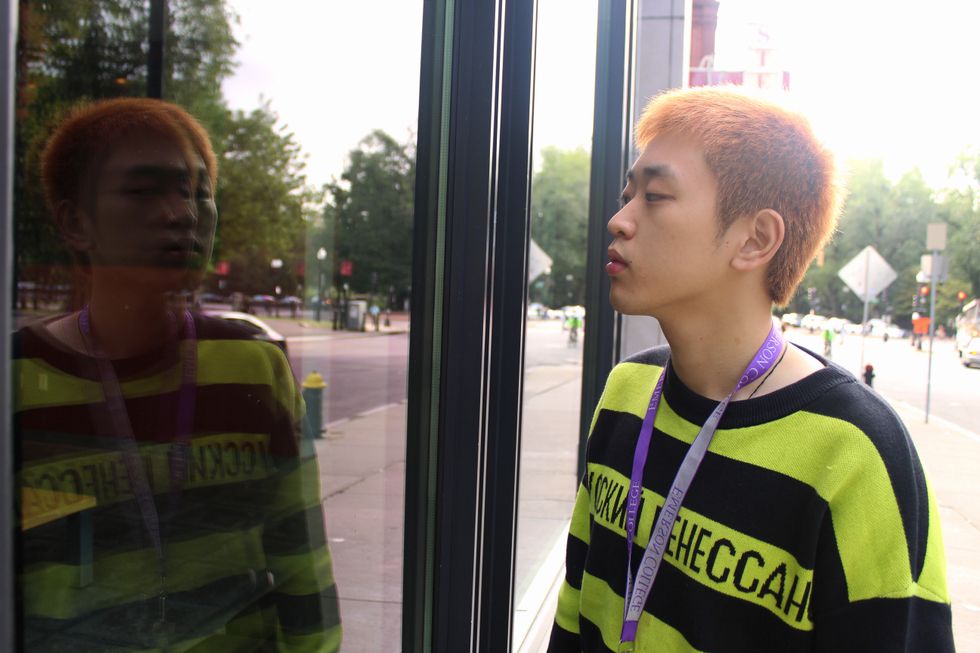 "The people around me make the differences apparent. I always have to speak in English. The food is quite different, and being from China even the Asian cuisine here is not the same. There are much more pizzas and burgers and such. I'm a VMA (Visual Media Arts) major here, and I think I'd have a better opportunity in the film industry in the U.S.. This is because there are not many film schools in China. Because there are so few, they are even more competitive. The student population in China definitely feels like it's much bigger than in the the US, and I feel that I have a better chance in the American film industry because there are simply more films to work on. In our school, we are very liberal and friendly to international students, which is great for me. Some of my friends in other states and schools are not treated as well. The linguistic barrier presents a problem in most places, yet here people are accepting of other cultures. In other parts of the U.S. that are not in big cities, people are not accepting of foreigners. The U.S. needs to change that. However, I love this city itself. I am from Shanghai, which is a very big city that can get too crowded. Boston blends the urban part and nature perfectly. It's not too overwhelming and crowded like New York. Here, there is more of a balance of human and nature. There is an Asian tale about blind people touching an elephant, all touching the same spot but feeling different. This is how I feel about comparing my time here to China--I feel like it is hard to compare my experiences because I have been a student in both places. But I would still have to say that I think that the U.S. is my favorite country."


Yi Lu is a Visual Media Arts Major with a focus in film production at Emerson College. Originally from Shanghai, China, Lu was pleasantly surprised at the fact that he was welcomed with open arms as an international student. Lu describes his time at Emerson as satisfying, because it is well balanced and meeting his expectations.
Extraordinary.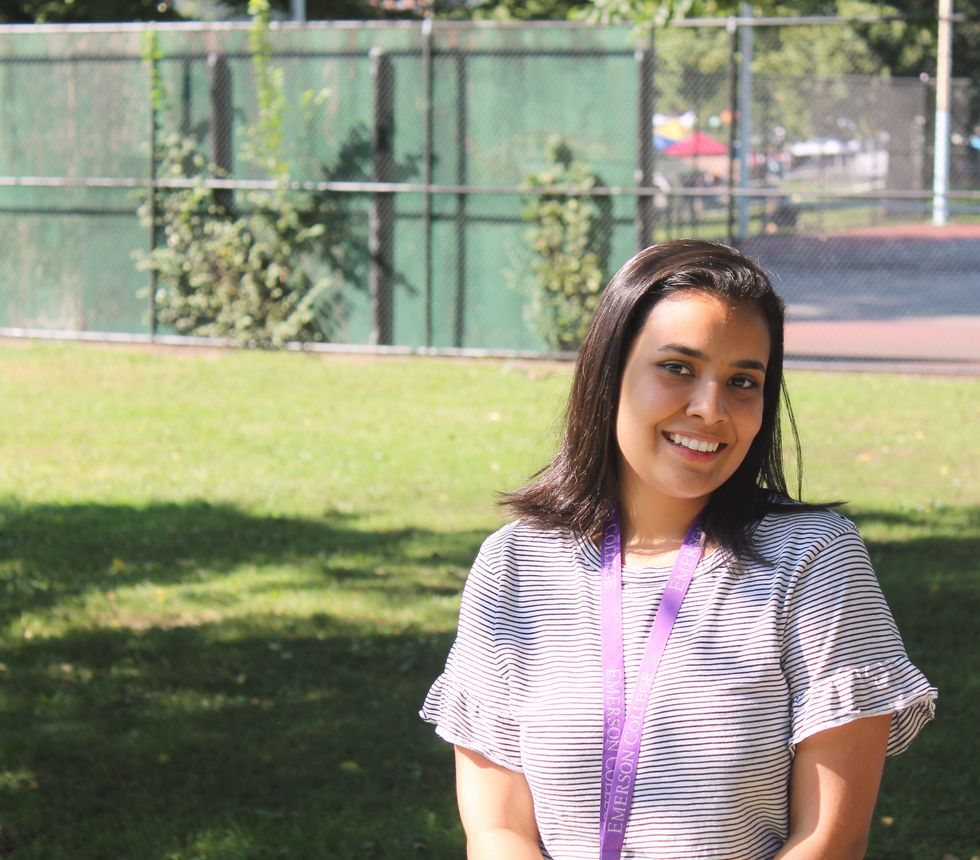 Madison Goldberg
"The city--the lifestyle here is very different here from Honduras. Walking here is so common, yet people do not walk very often where I'm from because things are farther apart. Also, people are much closer to their families in Honduras--here, you're kind of on your own. There are more open doors for me here than in Honduras. Communications and the arts are not as well developed there, which is why I chose to come here for college. I do really miss the people from Honduras. I am used to my family always embracing me and my friends and always checking in, and here people are nice, but just not as warm and hands on. I do love Boston though--there are so many different things to do and places to go. I am really impressed with living here. My country is always in my heart and I am proud to be Honduran. However, I know I will have many more opportunities here, which is why I prefer to study here at Emerson."
Daniela Lobo is a journalism major at Emerson College who was born in the capital city of Tegucigalpa, Honduras. Lobo hopes to go into print journalism in the future and feels that Boston is the perfect stepping stone to success. She describes her time at Emerson thus far as extraordinary, because it has truly exceeded her expectations.