You've seen the report. 2030. The year that everything goes to sh*t. If we don't change our ways and pay attention to climate change and the planet, then 2030 is our deadline.
This is why Sara Vogelsanger and Tori Randall created Bass Couture.
Seeing as they might as well live up these next 12 years until doomsday, Sara and Tori tend to be frequent festival goers and music lovers, much like myself. They love to dress up in amazing costumes and outfits and adorn themselves with jewelry and accessories, and A LOT of glitter.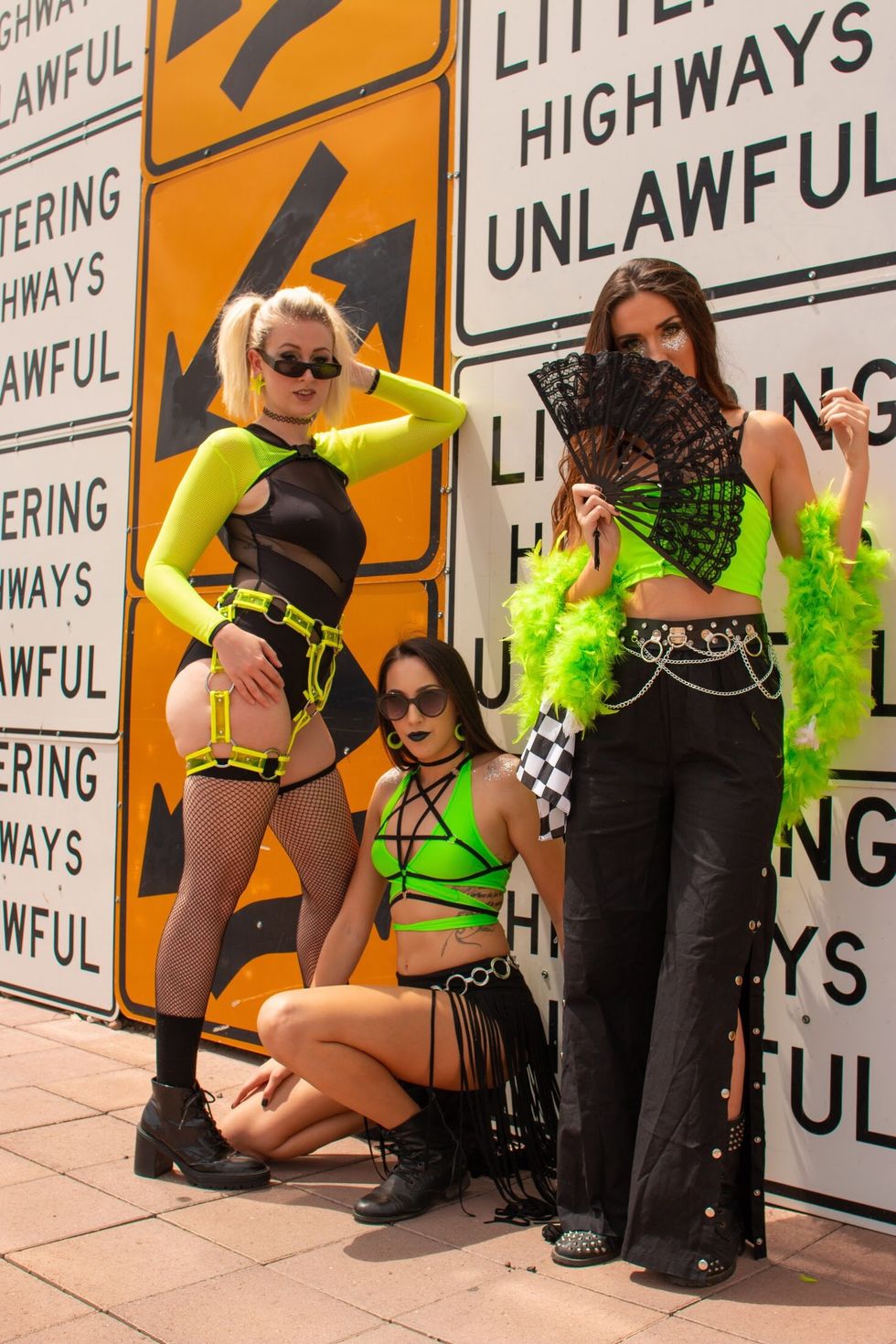 Basscouture | Tanner Perry
But going to numerous festivals and shows, some of which included overnight camping, made them realize just how much trash we humans produce, and I've even seen it firsthand. This past summer, I attended Lighting in a Bottle, a 3-day camping experience located in Bradley, California. As my group and I were packing up and passing other campsites, I noticed just how much trash, food, pool floaties, and even clothes were left behind to rot and add to our already polluted Earth. What I didn't think about were the teeny tiny pieces of glitter that everyone had left behind.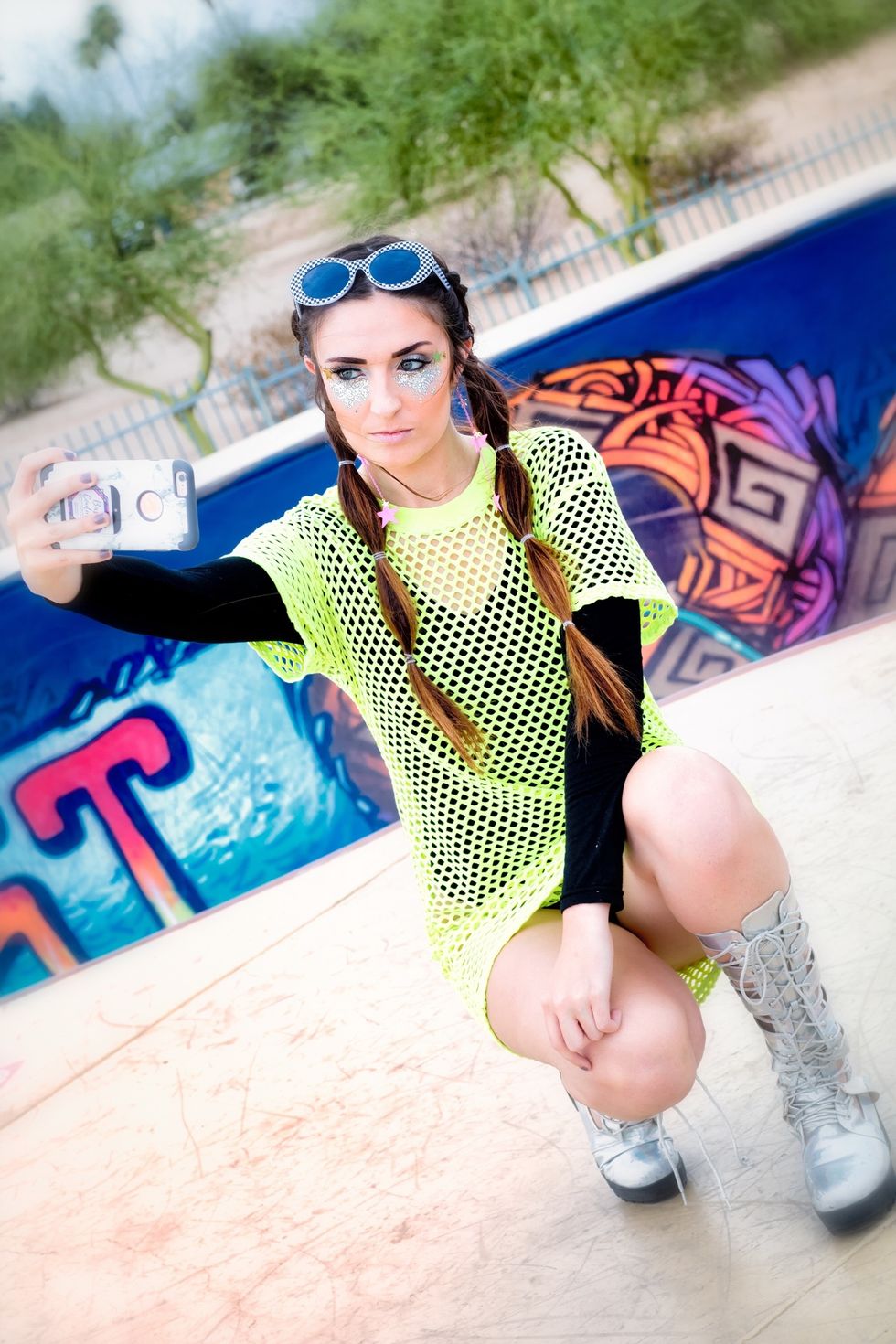 Basscouture | Hessam Esl
That's right, the glitter you use and probably spill during application can stick around for 1,000 years. In addition to this problem, regular micro-plastic glitter releases chemicals into our water systems which can be harmful to marine and wildlife. Sara and Tori saw this problem, and that's why Bass Couture's first released product was biodegradable glitter. Their glitter is vegan, chemical- and animal cruelty-free, and decomposes in a year.
In addition to sustainability-conscious products, Bass Couture also offers a multitude of rave fashion tips, tricks, and lookbooks for every occasion.
As if they're eco-friendly products weren't enough, Bass Couture offers a blog that contains information and guidelines on how to stay eco-friendly and sustainable while attending festivals, as well as in everyday life! This blog also has listicles on camping must-have, tips for traveling on your own, and festival season trends and fashions.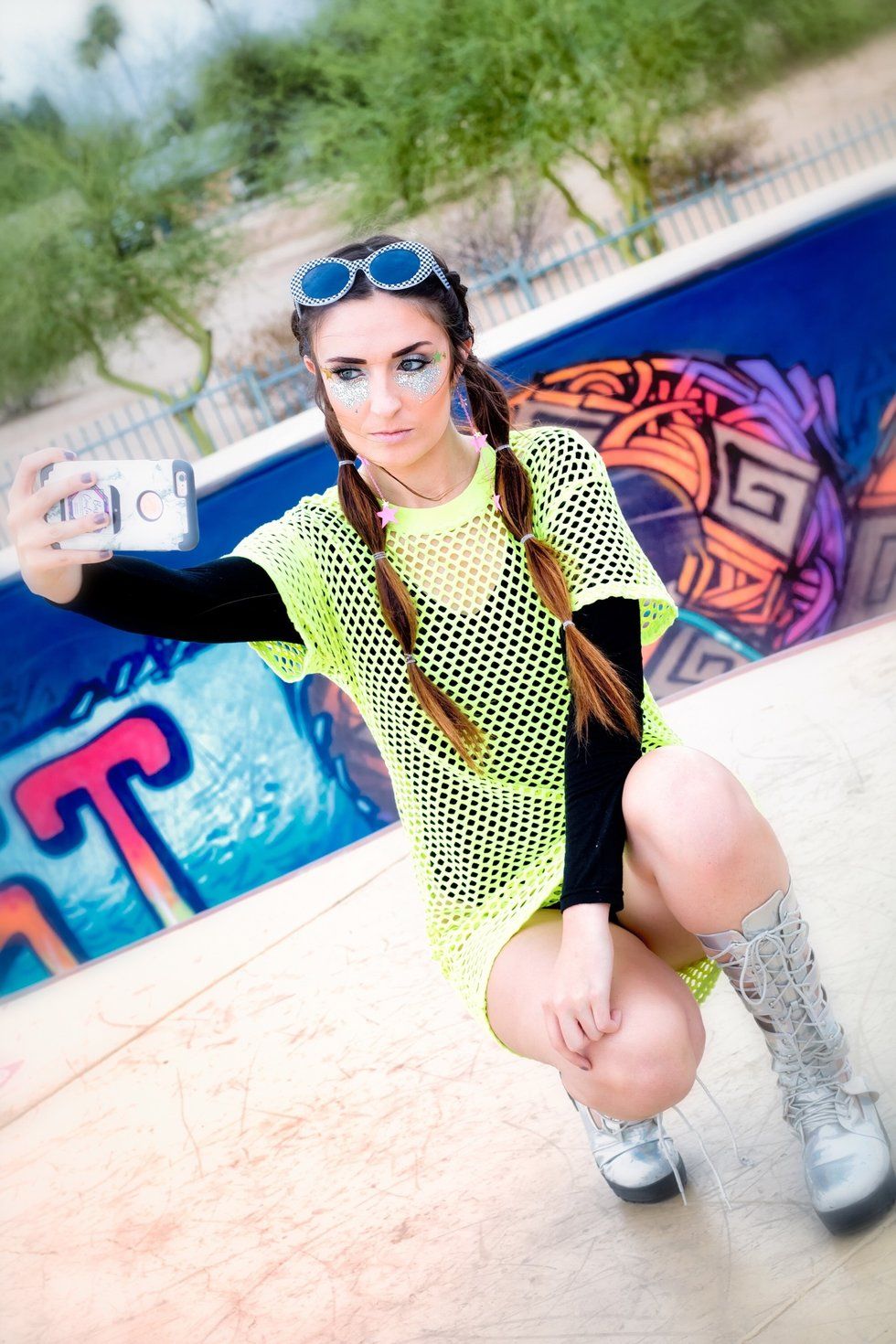 A+ to Sara and Tori on their business baby. I'm proud to say that my fellow Arizonians are making waves in the rave fashion industry and have a huge future ahead. So get your glitter now in time for the New Year and whatever other glitter-centered festivities you need!