I've gone through so many different style trends and phases at this point, it's pretty ridiculous. My closet used to be filled with trends of the past, it was like a trend graveyard in there. From the boho trend of 2012 to the athleisure trend of 2017, I tried all of them out and have ultimately decided they weren't for me. As I'm getting older, I'm learning the styles that suit me best and the way I want to dress not only now, but in the future. Since I know everyone has a different approach to style and way of dressing, I thought I would share eight universal styling and beauty tips I've learned over the years, that make you look good, and will save plenty of money in the long run.
1. Basics will always be your friend, and it's good to invest in them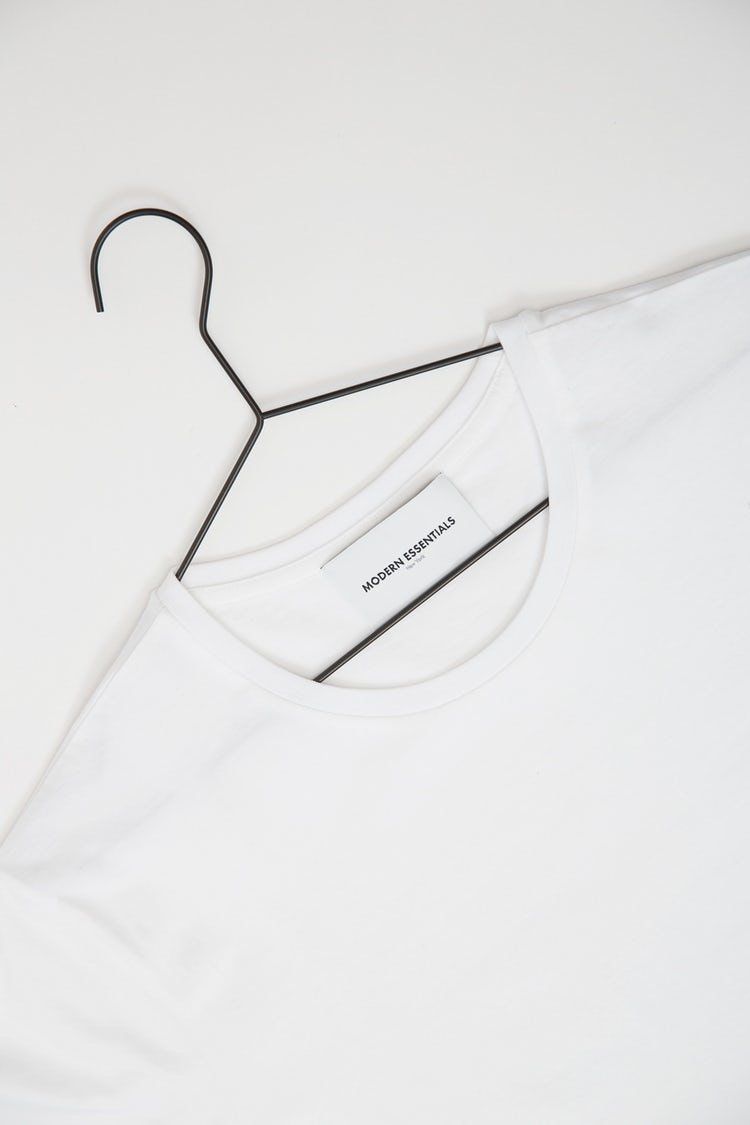 Whether it's a plain white tee or a solid pair of black leggings, your basics will always be your old reliables. They are the perfect pieces for when you need to hurry up and go or if you really just cannot decide to wear. These pieces are essential, and it's worth investing in them rather than spending money on a trend that might be dead in less than a year. Find basics that make you feel good and will last you a long time, and you definitely won't regret spending a little extra.
2. Skip makeup wipes if you're not in a rush, and start using a liquid remover instead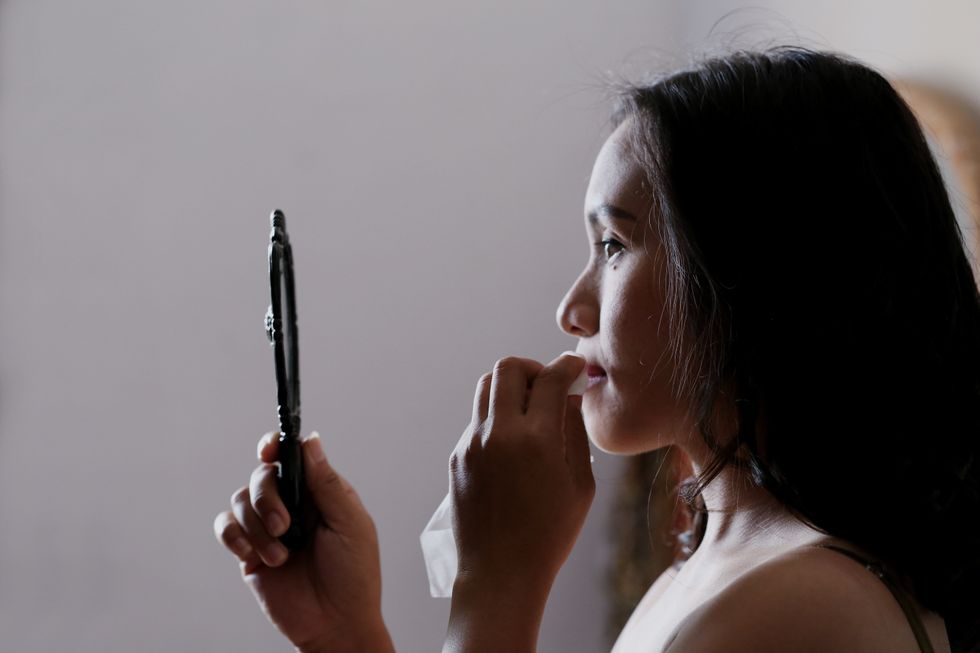 I used to swear by makeup wipes, and on nights when I'm so tired I could fall asleep standing up or after a night out, they're still a great fix. However, the fact is that wipes can end up irritating your skin due to the fact that they aren't very gentle in the movements needed to get all your makeup off. As someone with sensitive skin, I found my skin irritated and more prone to breakouts as a result. In the end, I found the best alternative is gentle liquid removers like micellar water, which have all of the makeup removing benefits of wipes but allow you to be more gentle when you're using them with a cotton pad.
3. Stop running your jeans through the washer, and if you do make sure they're on a gentle cycle.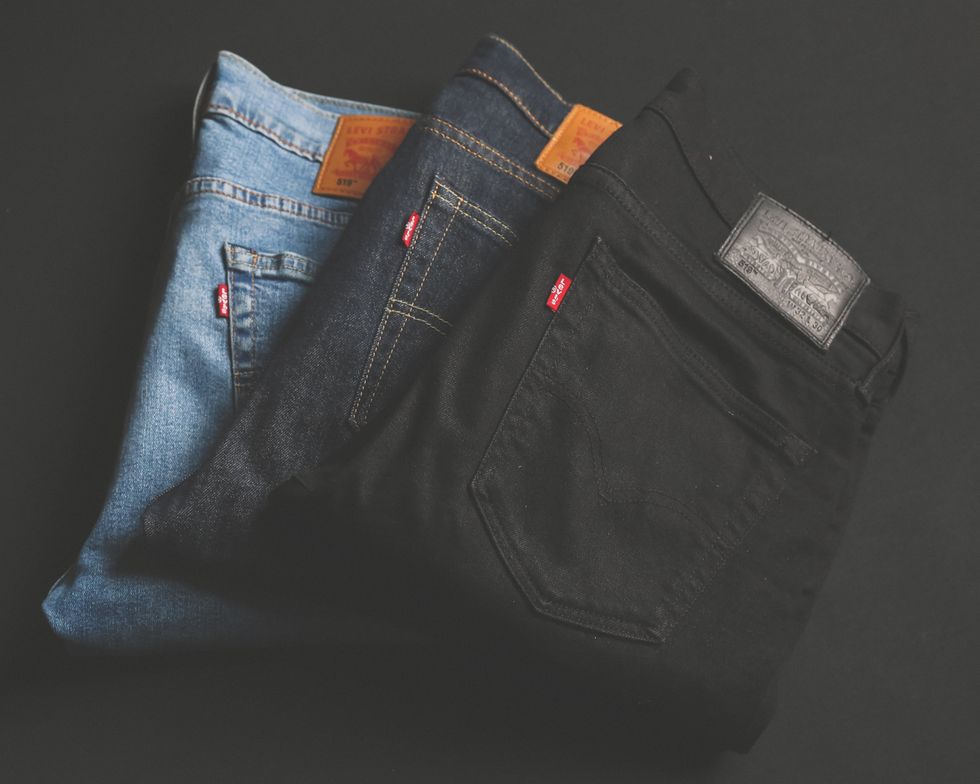 Jeans are a staple in pretty much everyone's wardrobe, but I found I constantly had problems with mine ripping or the fabric getting too thin and tearing from too many washes. Since a lot of jeans are made with stretchier fabrics aside from the usual denim, their wear time is significantly lower and putting them through the regular wash cycle too often leads to that fabric getting worn down even more. The weirdest, but the best tip I've heard is to put your jeans in the freezer overnight to kill any bacteria or germs you may have on them, but also just try to avoid putting them through the wash every single week if you can.
4. Trends are great to follow, but always use them to build your personal style and not define it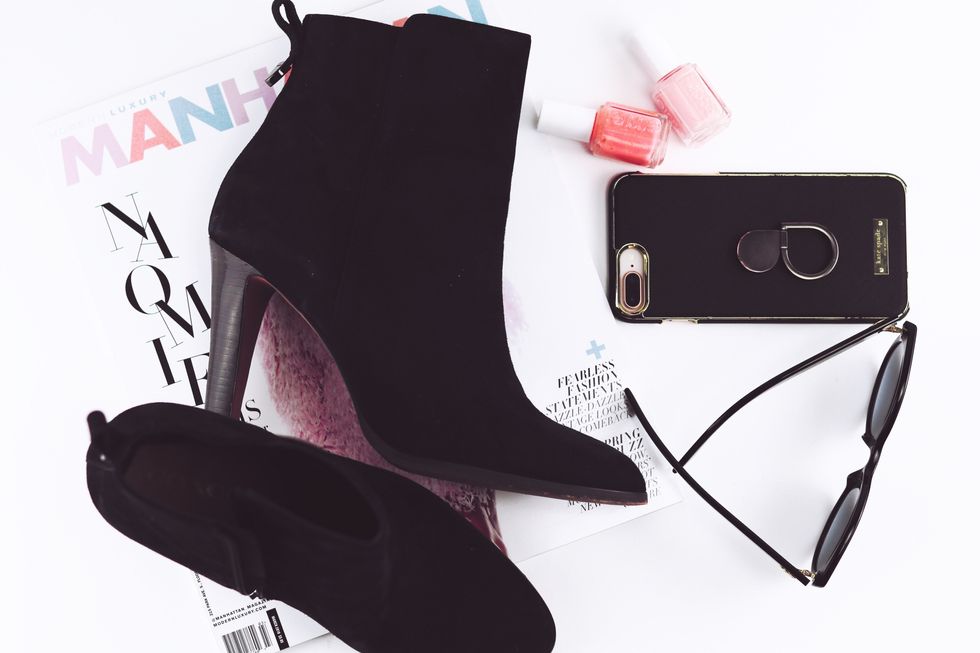 I love seeing the new trends that emerge in fashion and style every single year, and I think there's always something to gain from seeing what is trendy right now and what may be dying out in the fashion world. I think one problem we all may have encountered though is getting lost in the popularity of a trend, and losing our own personal sense of style as a result. Trends are a great way to see what works for you and what doesn't, but don't let your style ever get defined by one trend and one trend alone. Expand your style horizon, and define the trends to fit you and not the other way around.
5. Try on clothes as much as you can, even the basic stuff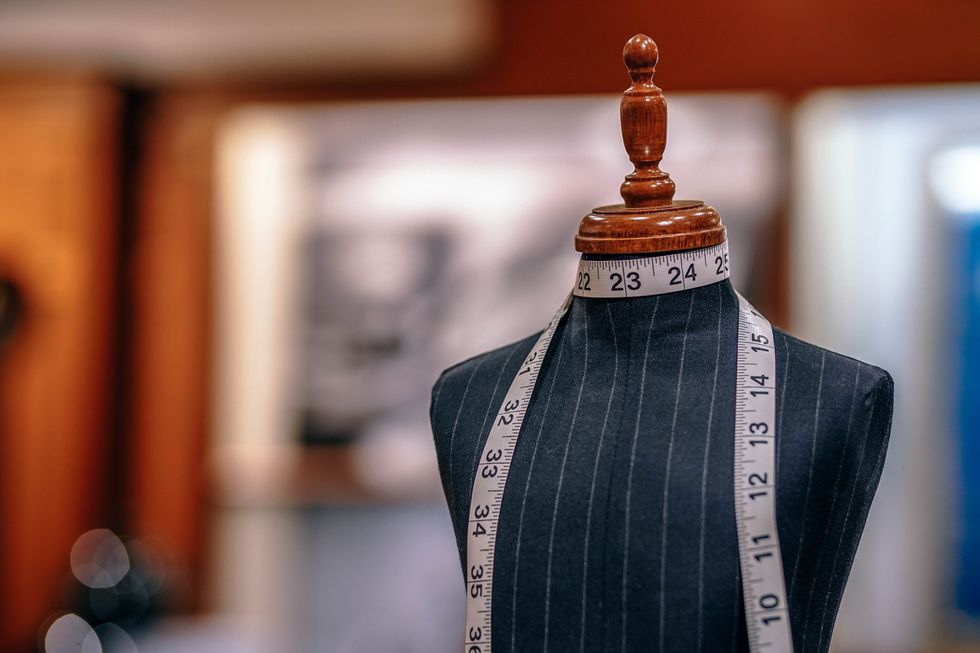 I dread trying on clothes sometimes because no matter what, the dressing room lighting always makes me feel slightly off, no matter how well the clothes fit. However, I've learned to start getting past that and learned to start actually trying things I want to buy on as often as I can. Of course, I have some limits to this rule for sanitary reasons, but I think it's good to try things on that you may see yourself getting a lot of use out of. It'll help inform you not only if the size is right, but if the cut, style, and color work for you in the ways you want them to.
6. With daily makeup, less is always more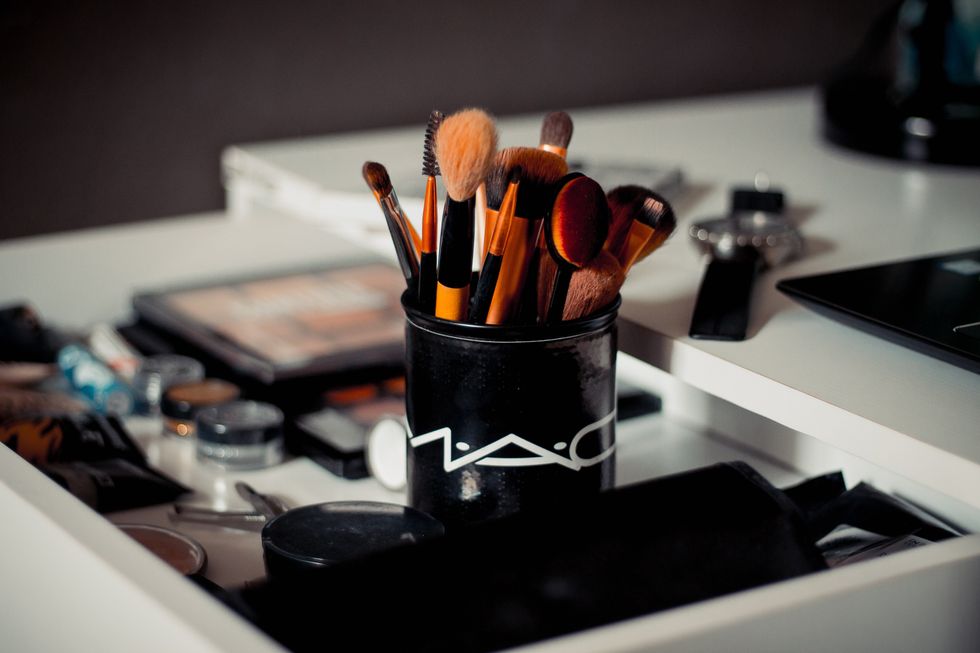 I used to be a complete makeup nut, and I felt naked without winged liner and a contour whenever I went out. Now, however, I've found that getting rid of unnecessary steps in my everyday routine not only helps me save time, but has also helped my skin improve dramatically. I still love to do a more dramatic look, and I love seeing my friends show off their amazing skills in makeup when they choose to do so. However, for my daily routine of classes and work, I've just found the less is more approach has been much kinder to my skin and my morning routine.
7. Focus less on makeup and more on skin care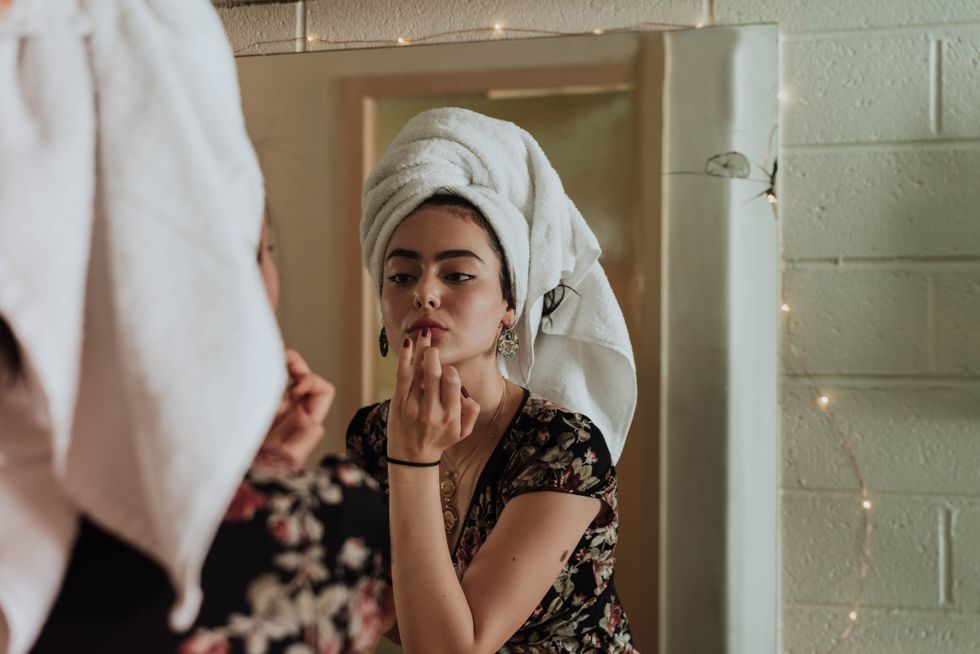 Speaking of makeup, I feel like I couldn't have felt nearly as comfortable with using less makeup if it weren't for the fact that I started taking better care of my skin. I'm lucky to have never had any serious hormonal or cystic acne, but I do get breakouts every so often due to stress or dietary changes, and I struggled with discoloration on my skin for a really long time. I started working less on covering up these issues though and worked on improving my skin instead with a more helpful and extensive routine.
With my makeup itself, I also started looking at products that would be good for my skin, instead of what had the best pigmentation, as well as how often my makeup tools and brushes were cleaned and changed out to avoid bacteria getting on my face as much as possible. My skincare routine definitely isn't extensive, just cleanser/makeup remover and then a toner, but it's definitely an improvement from where I was before, and my skin has definitely improved as a result.
8. Sneakers/trainers are not always your friend, sadly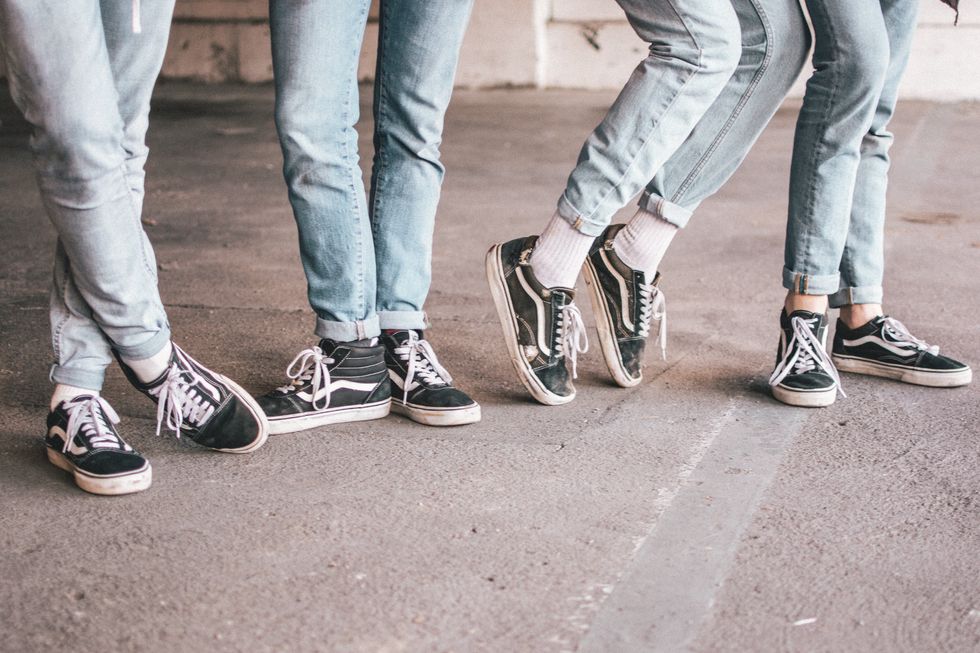 Boy, did I learn this the hard way. I absolutely love my Stan Smiths, and a pair of slip-on sneakers are always great if you're in a rush. But, when I finally started wearing different shoes, especially dressier ones, I felt they not only made my outfits look more put together, but also elevated how I felt in these outfits. Not only that, but after probably a year or so of wearing sneakers to pretty much everything, especially work and nights out, breaking in dressy shoes or non-sneaker shoes of any kind felt like one of the most difficult tasks in the world. One of the longest days for me recently was breaking in a pair of Doc Martens after not having worn shoes with that much weight and support in such a long time. I still love my sneakers and use them pretty much every day, but I've started using my other types of shoes as often as I can as well. So, every so often take a break from your favorite pair of sneakers, and try on something a little different. Your feet will be saved from a lifetime of pain, and you'll feel a little more stylish that day.
Style is something I've loved for a really long time, and I feel like as I'm starting to get older and look further into the potential my future has, it's something I'm really starting to focus on and try to perfect. I love experimenting with what does and does not work for me, and I encourage you to do the same. We all have so many different approaches to how we want to present ourselves and what makes us feel comfortable and confident. Assembling a wardrobe that'll truly carry you through a year or so is a much more difficult task than you'd think, and no one's skin clears up in a day. However, finding you have reliable pieces you can always fall back on or feeling confident about stepping out with no makeup on is so worth taking the time to find what works for you.