Halloween has to be one of the best holidays out there. It is where your creative side can come out and you can be anything you want to be. In college, it gets even better because you get the chance to dress up for multiple days. This year it just happens to be six days.
SEE ALSO: 11 Feminist Halloween Costumes You Don't Need Cleavage To Feel Sexy In

If anyone knows me they know I like a good costume, theme, and dressing up. So I want to tell you a few ideas of cute things you can dress up as this year. I won't reveal what I plan on dressing up as because I'm trying to be original, but here are some of the contenders that didn't make the cut for me.
1. A Girl Scout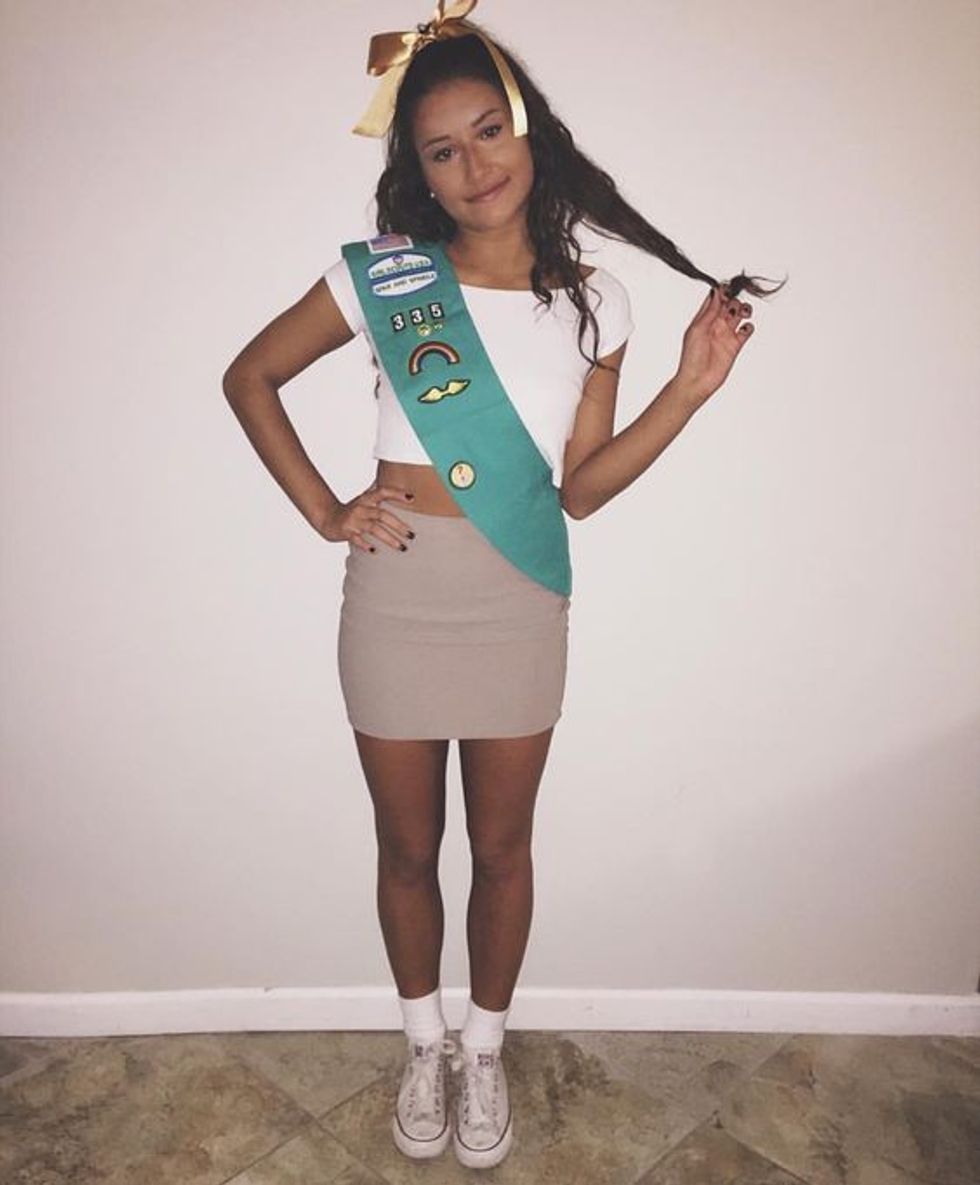 I thought this costume would be so cute and very simple to do. It would take you back to your childhood well also be really cute. It also just incorporates basic pieces so the only piece you might need to buy is the sash. I might take this and do it next year, but until then, I highly recommend this costume.
2. Doodle Bob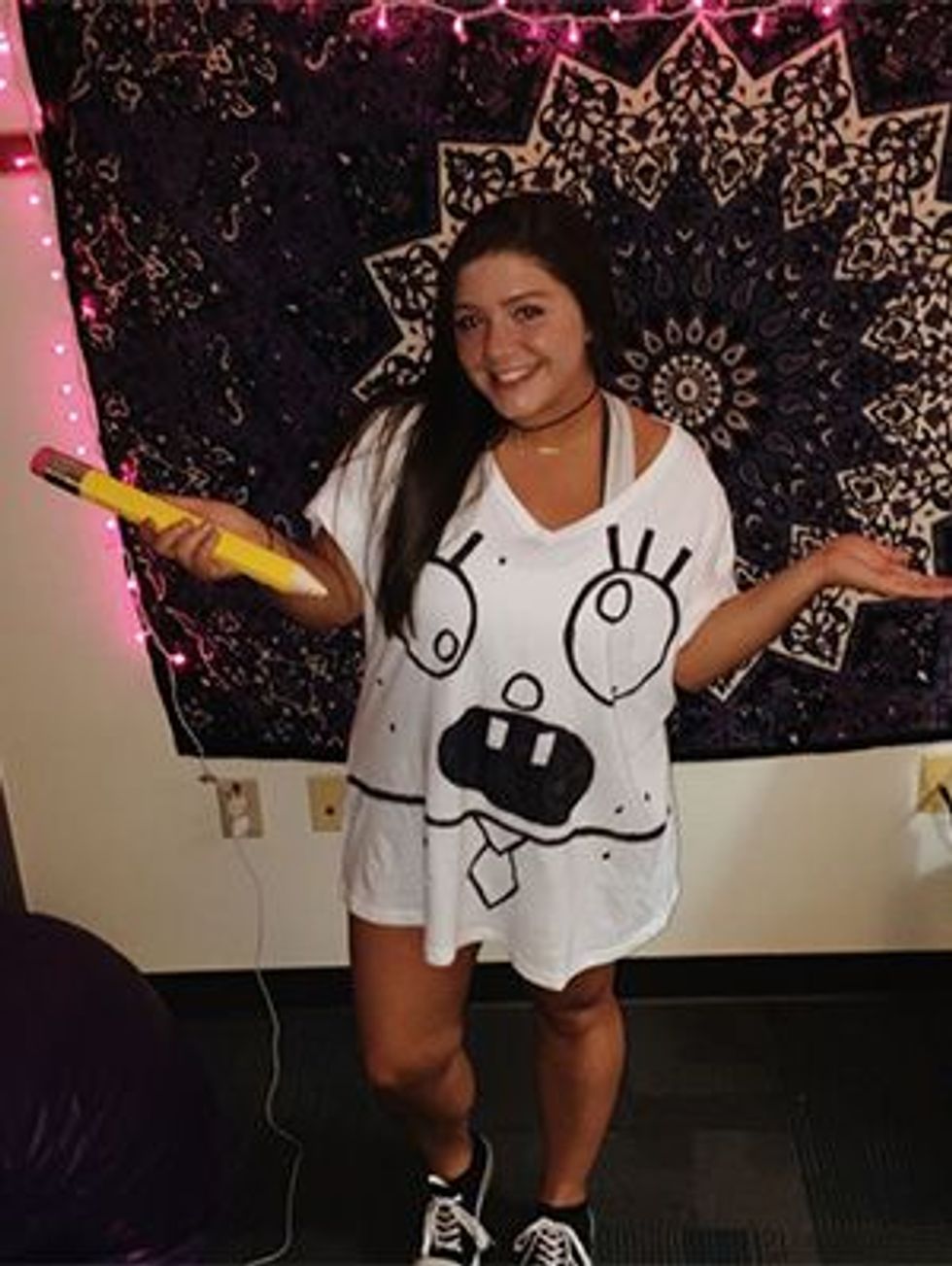 This is a super cute and easy costume that you can make yourself. You can just get an oversized white shirt and draw on it yourself. The only piece you might need to buy is the pencil. This was one of the ones I really really debated with, but ended up not doing it.
3. Lilo And Stitch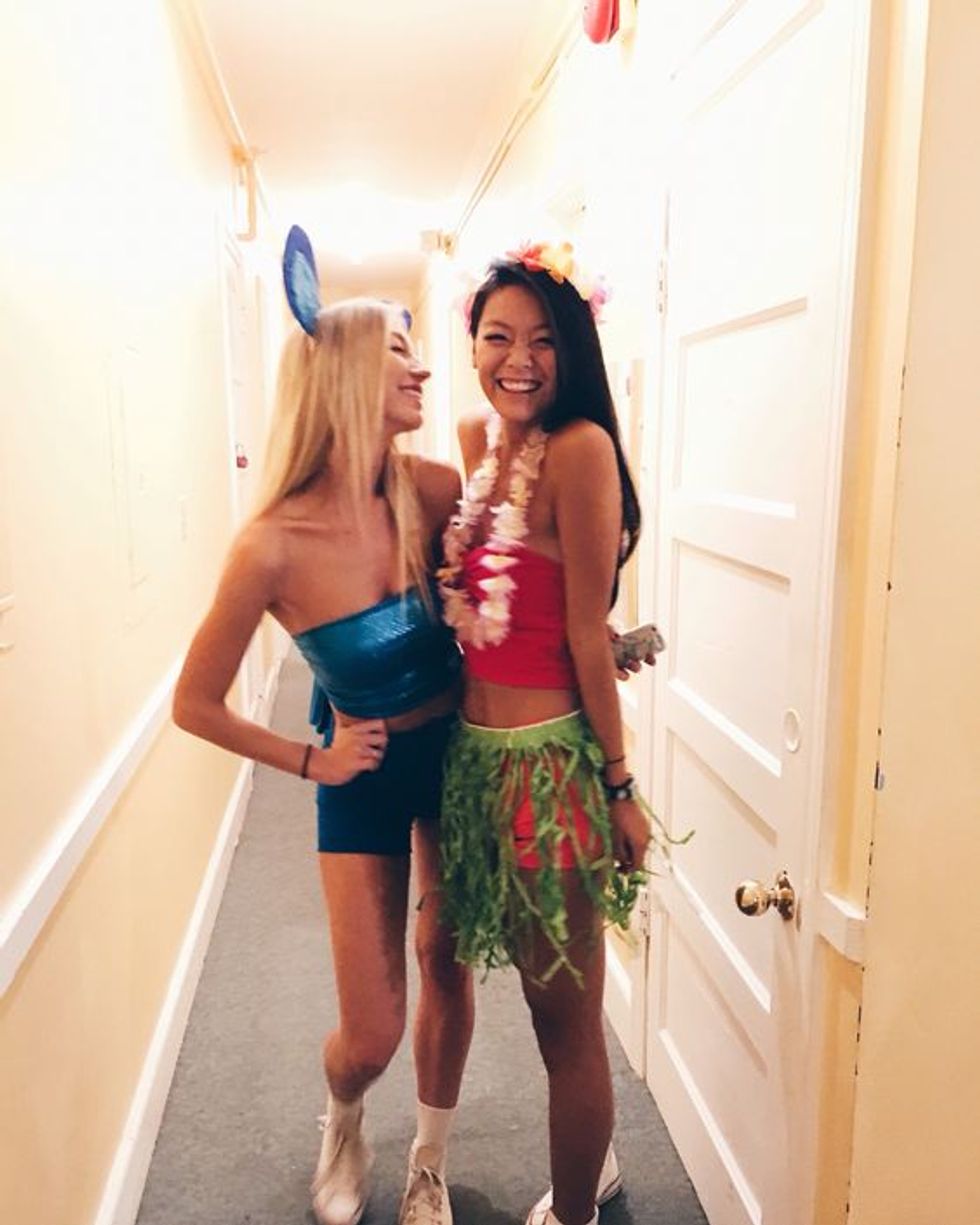 This was one costume that would be so cute to do with your best friend. I have been thinking of being Lilo for the past two years and haven't, but that's okay because there's always next year. Find your gal pal and do this fun costume.
4. Blue Mountain State Football Player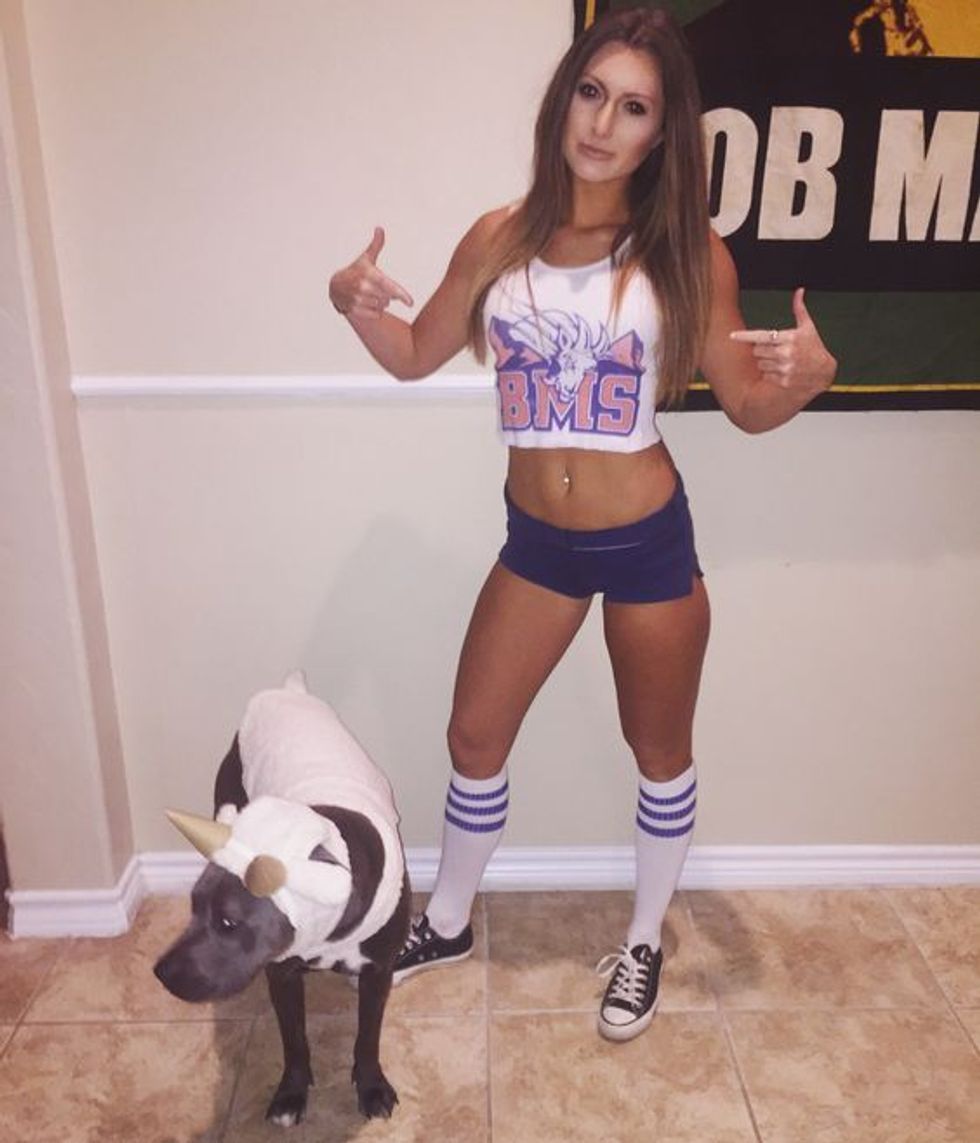 I did this costume last year and it was super cute and easy. I didn't crop my shirt, but I got my shirt for cheap and then just did some cute spandex and loved it. Everyone kept telling me how good of an idea it was and it was. It was a fun costume with a lot of creativity. I would recommend doing this one for sure.
5. Red Solo Cup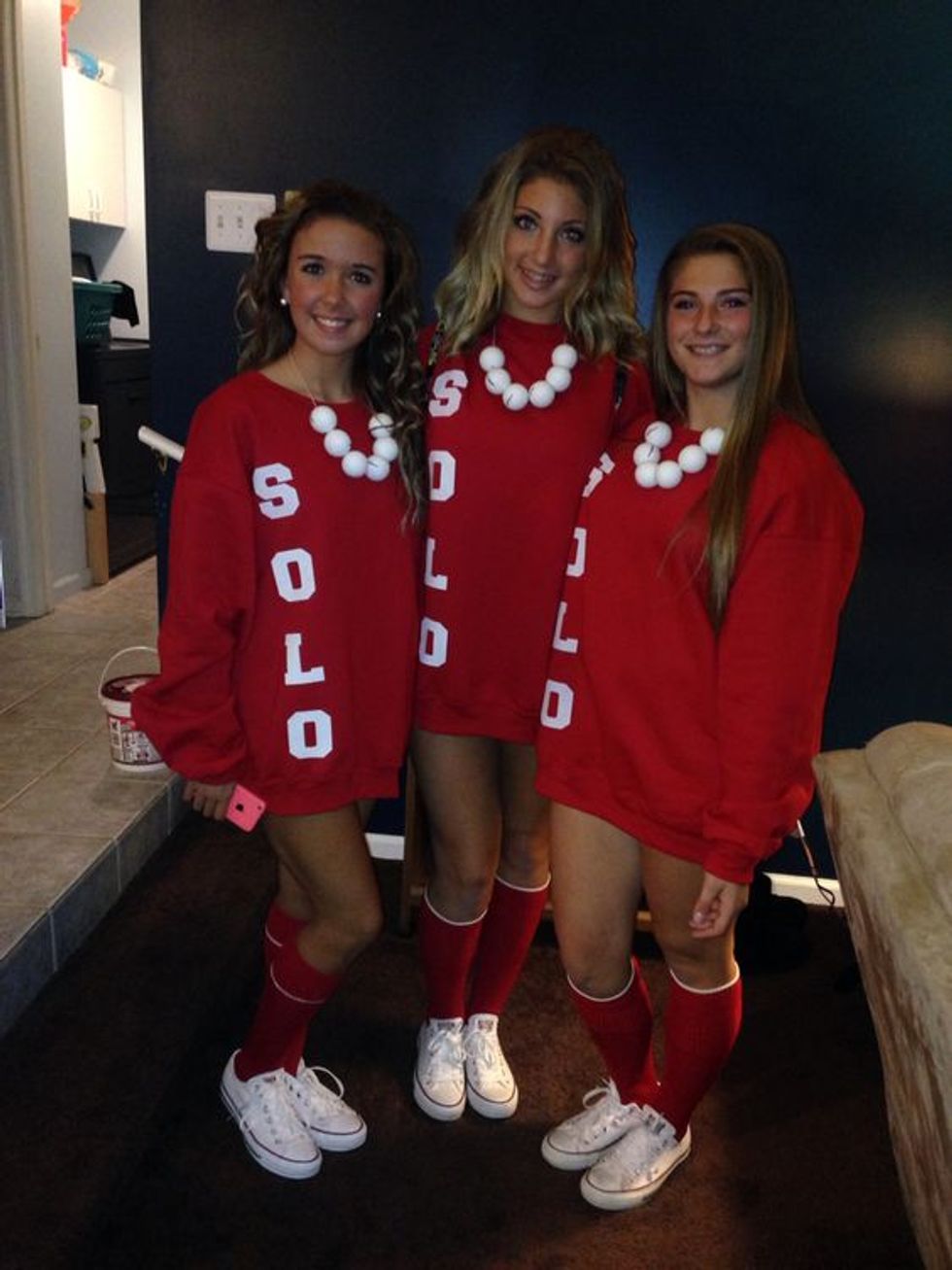 This is a very cute costume that seems relatively easy. It can be done as a group or just "solo." This would be super cute seeing that the red solo cup is infamous in the college world. Also if you love the no pants look, then this is the costume for you.
6. The Stanley Cup and the Hockey Player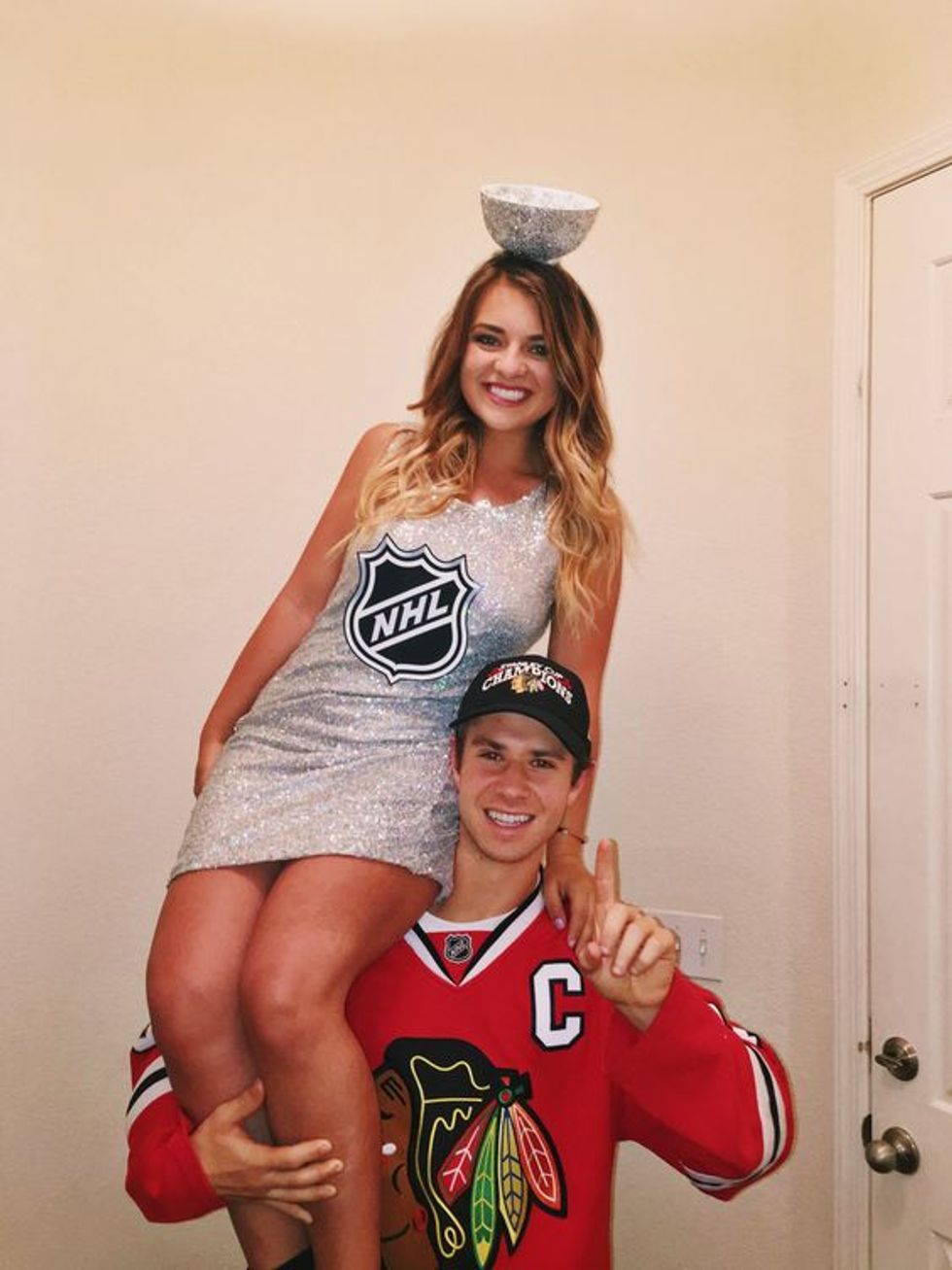 Well, if I had a boyfriend, this would be the first costume I would want to do. Of course, I would never have the Blackhawks jersey, but rather the Red Wings jersey. It is a super cute and coupley costume, while still being easy and basic. The first thing I am going to be for Halloween when I have a boyfriend is going to be this costume.
7. Peanut Butter and Jelly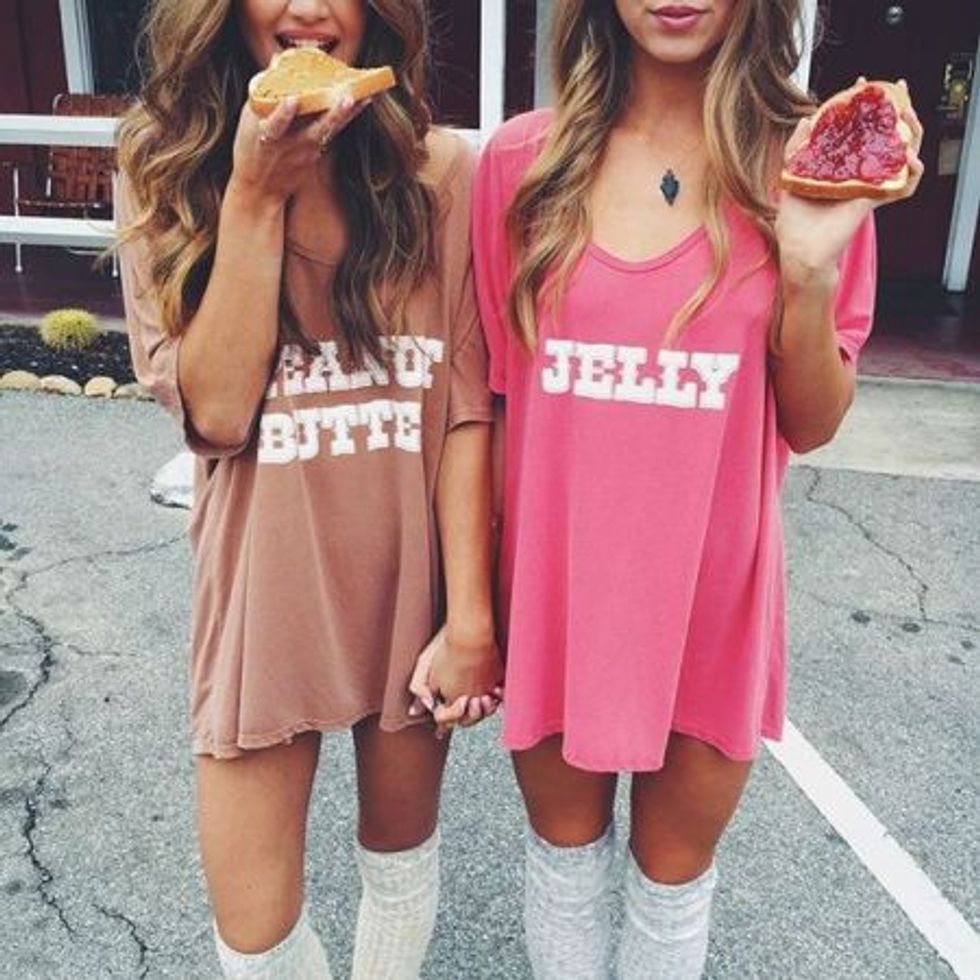 Grab your best friend and do this simple costume. It looks so cute and comfortable and an added bonus is that it's cheap. Everyone will know what you are and it is an iconic duo.
8. Tooth Fairy and Dentist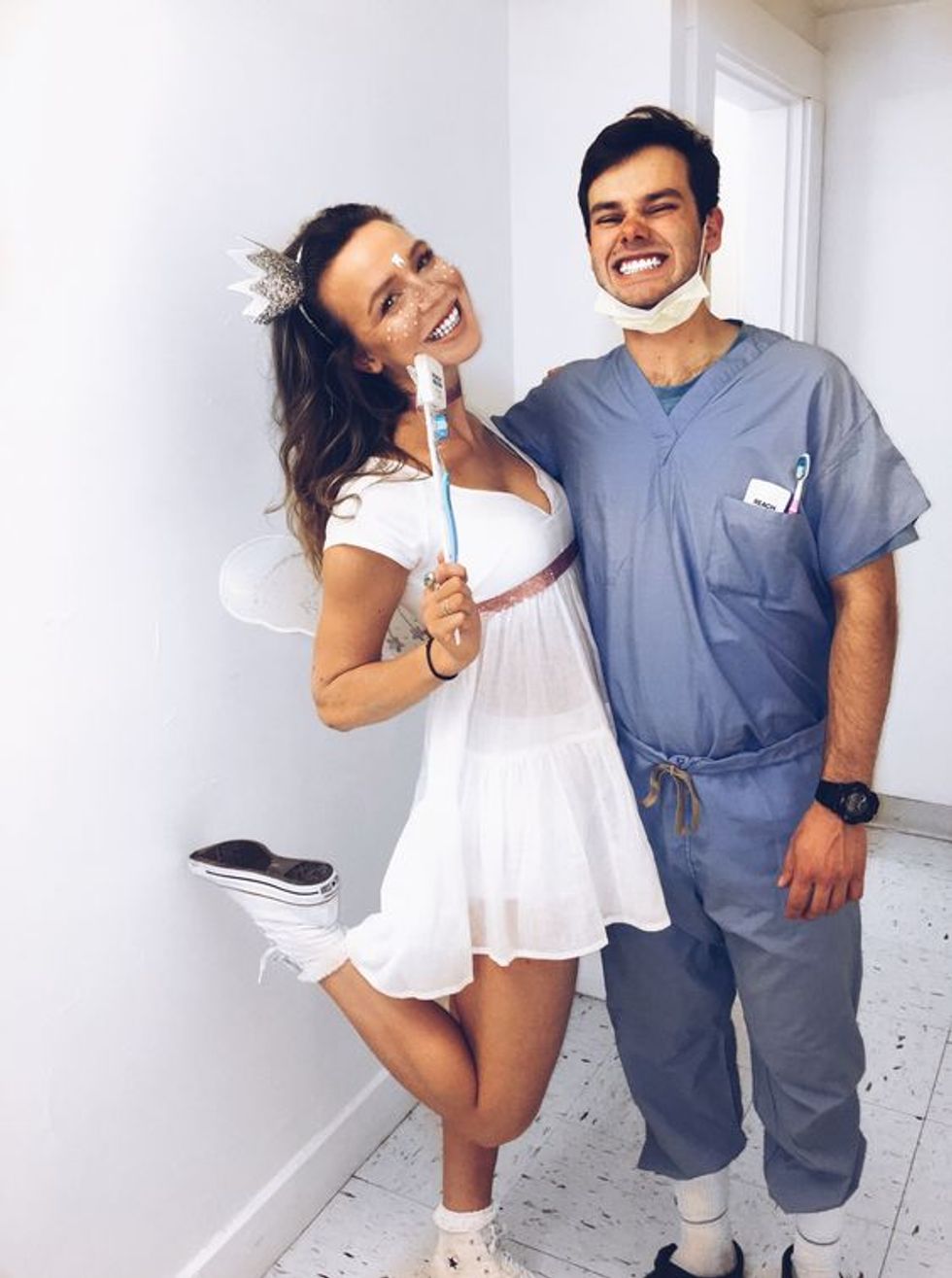 Here is another cute couple costume that clearly I couldn't do, but wish I could. It is very simple and cute. It may be a little more pricey in comparison to some of the other costumes previously mentioned just because of the scrubs and toothbrush, but it is still very cute. Everyone would be talking about this costume if you chose to do it.
9. The Spice Girls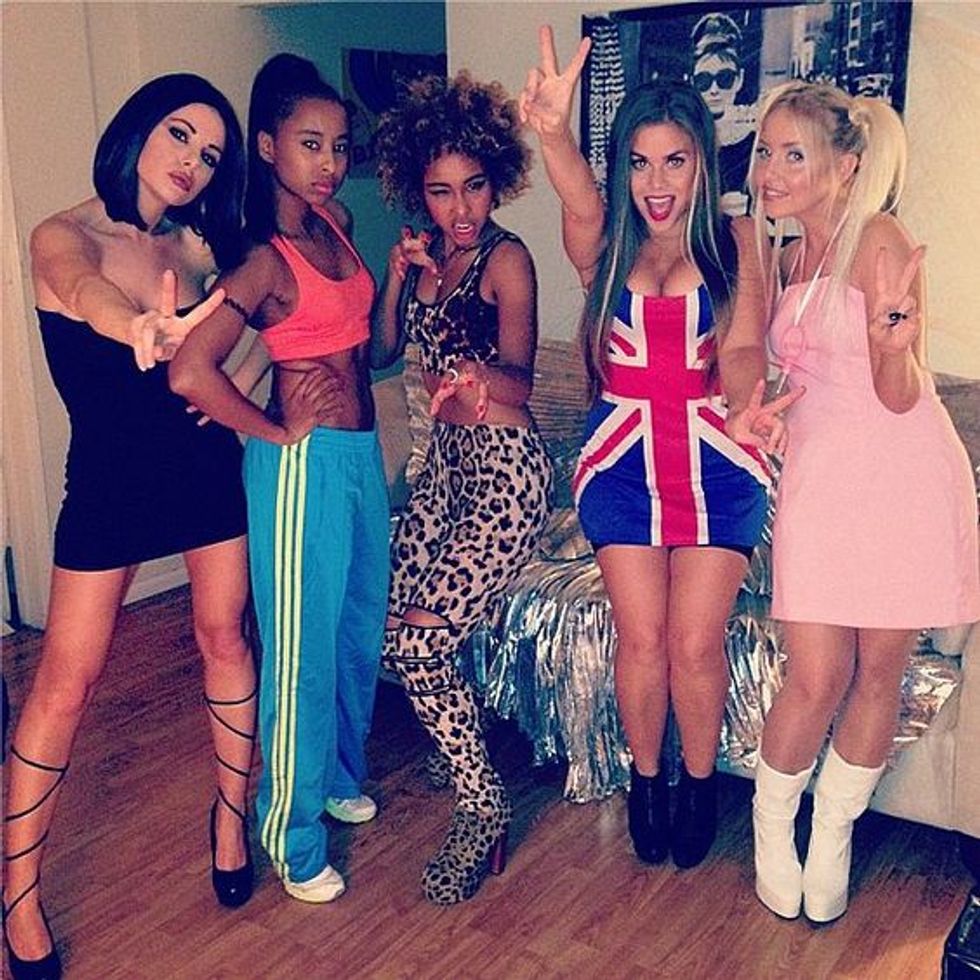 Grab your squad because this is the best costume out there. It is very fun and unique and shows all the different personalities of the girls in your group.
10. Toy Story Aliens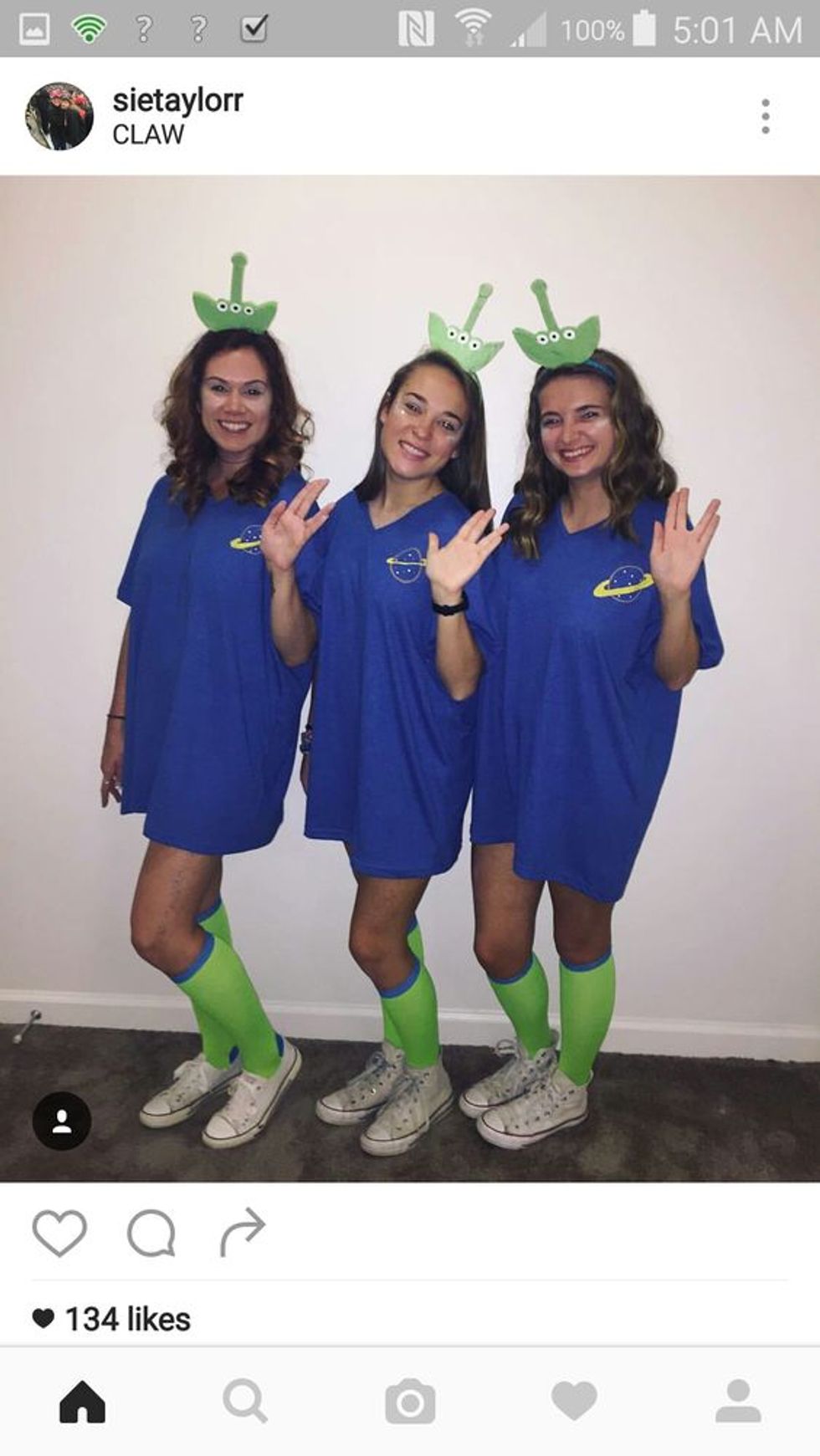 These aliens are super cute and super easy to do. It is going to be a super cheap costume and has a few DIY elements. You can also do this costume as a group or just individually.
So as you can see I love Halloween. I hope some of these costumes gave you good ideas of what to do either for last minute costumes or for even ideas for next year. I am so excited to share my Halloween costumes with you guys soon.