It's finally October, which means it's finally time for my favorite holiday: Halloween.
Yes, I love it even more than Christmas. The fall weather is great, all the best movies are on T.V., but the absolute best thing about Halloween is the costumes. I'm so hype about costumes that I start planning mine in July.
I always prefer to make my own costume rather than doing store-bought, but I understand that not everyone is crafty or has the money to make an elaborate costume. So if you're not looking to shell out the money on a store-bought costume, or you waited too long and need something last minute, there are several costumes that you can make using things you probably already own.
1. A Scarecrow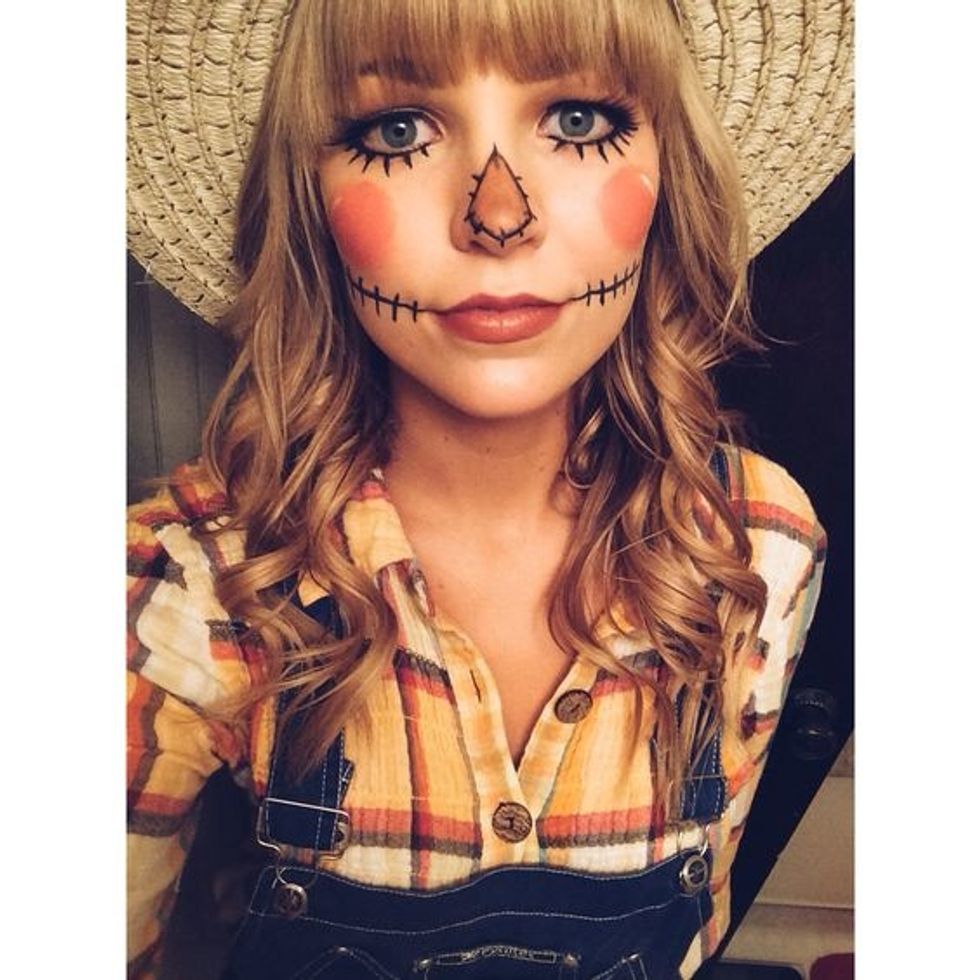 You can't go wrong with a classic scarecrow. All you need for this look is jeans or denim shorts, a flannel shirt, and boots. Use eyeliner to draw stitches onto your face and you're good to go!
2. Wednesday Addams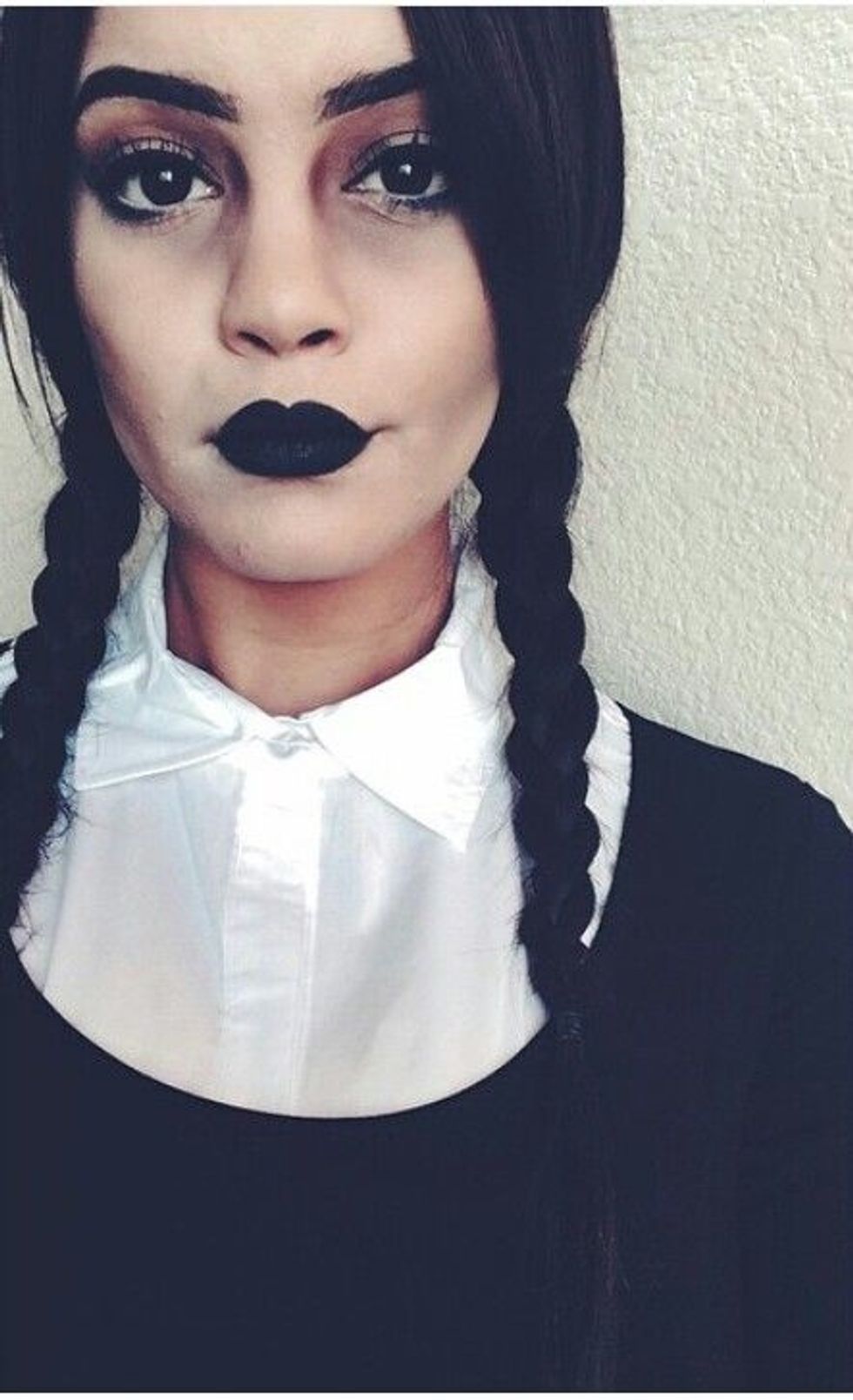 Wednesday is a Halloween classic. All you need for this costume is a black long-sleeved dress over a white collard shirt (or a black dress with a collar) and some black shoes and tights, then braid your hair in Wednesday's classic style. You can also carry a headless doll for an added creepy touch
3. A Skeleton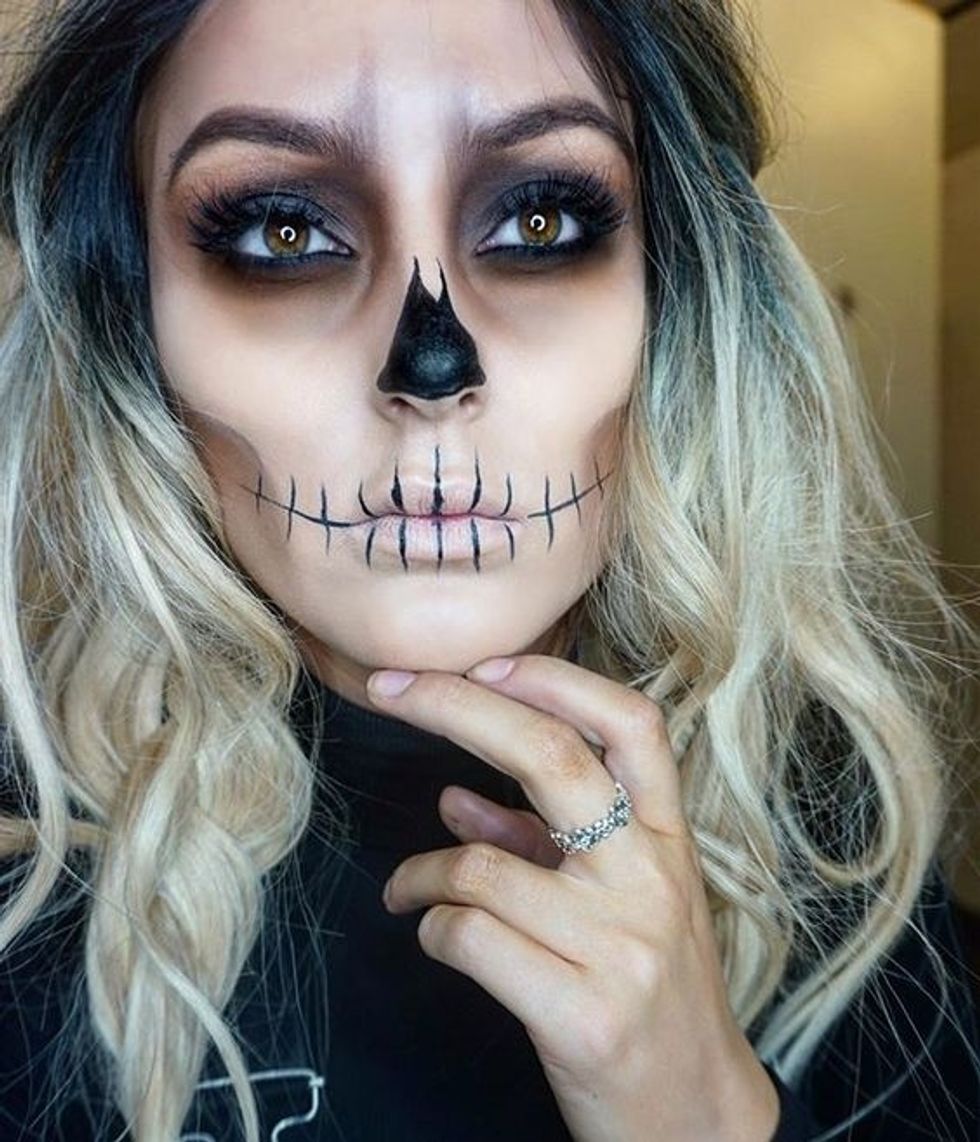 This will require some makeup skills on your part, but the actual costume is easy. Dress in all black and paint your face like a skull with white and black face paint. If you like, you can also paint the skeleton onto your clothes. But, if that's too time-consuming, the face paint works well by itself.
4. Chucky or Bride of Chucky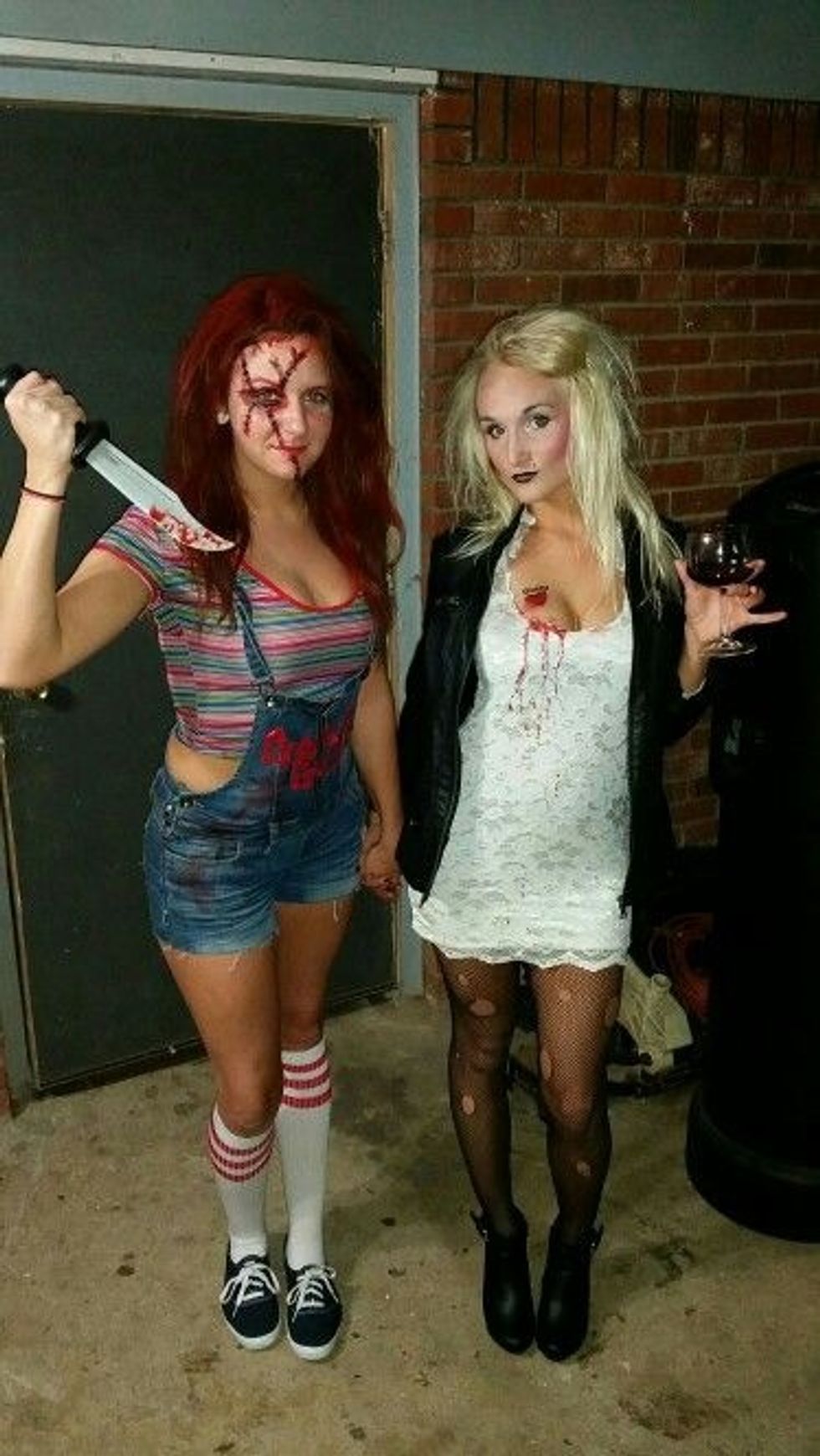 This is a costume you can do alone or with a friend. For Chucky's outfit, all you need is a striped shirt, overalls, and some red sneakers. Bonus points if you have red hair or a wig. For Bride of Chucky, you'll need a white dress, a black leather jacket, black fishnet tights, and some black booties. Add some fake blood if you like, but be careful if you don't want to stain your clothes!
5. The Powerpuff Girls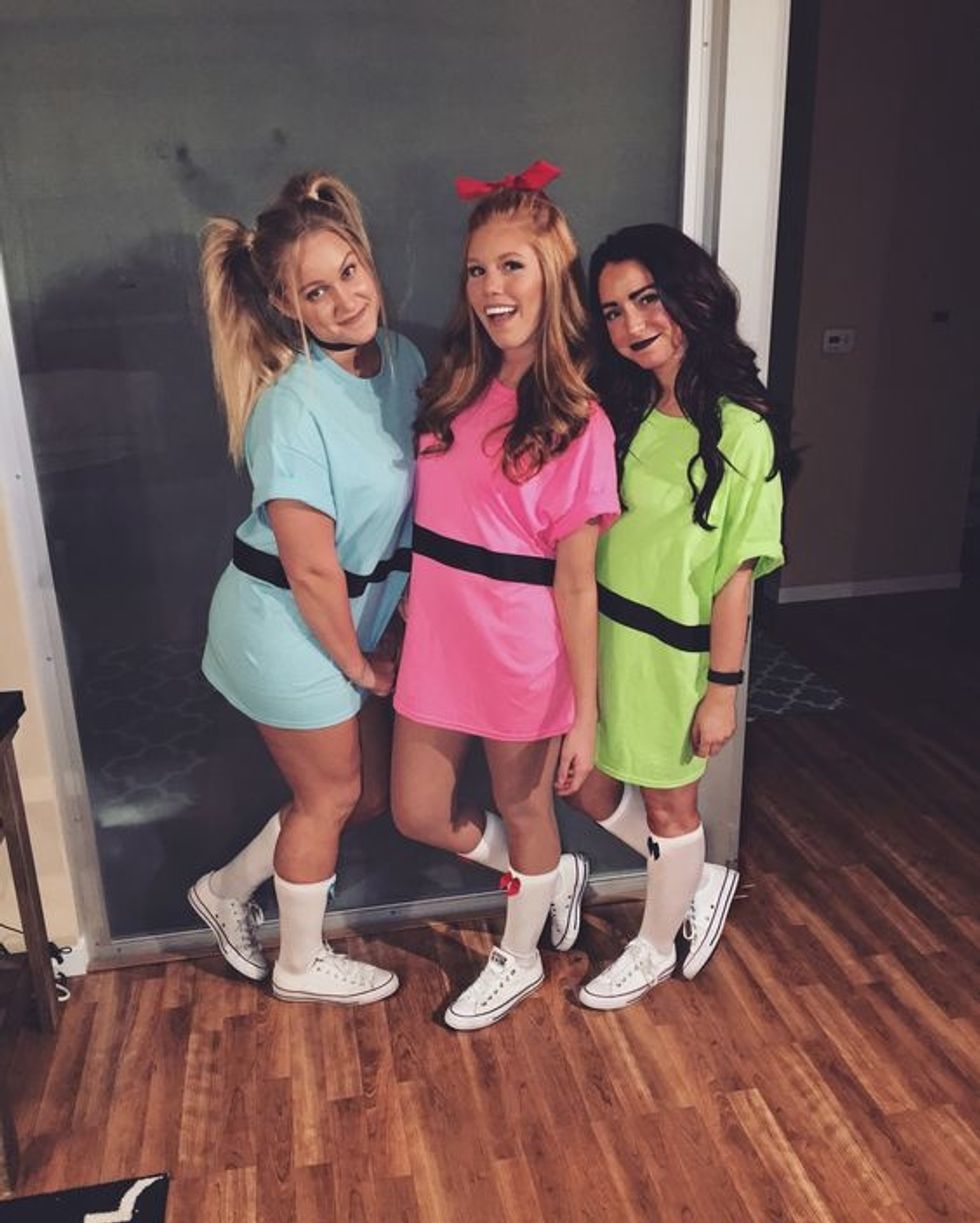 This is a costume that I would recommend doing as part of a group. All you need is two friends and three dresses or oversized shirts in pink, blue, and green. Add a black belt (or paint a black stripe in the middle if you don't mind making it permanent), white socks, and black shoes. Don't forget Blossom's big red bow as well!
6. Anyone from the Office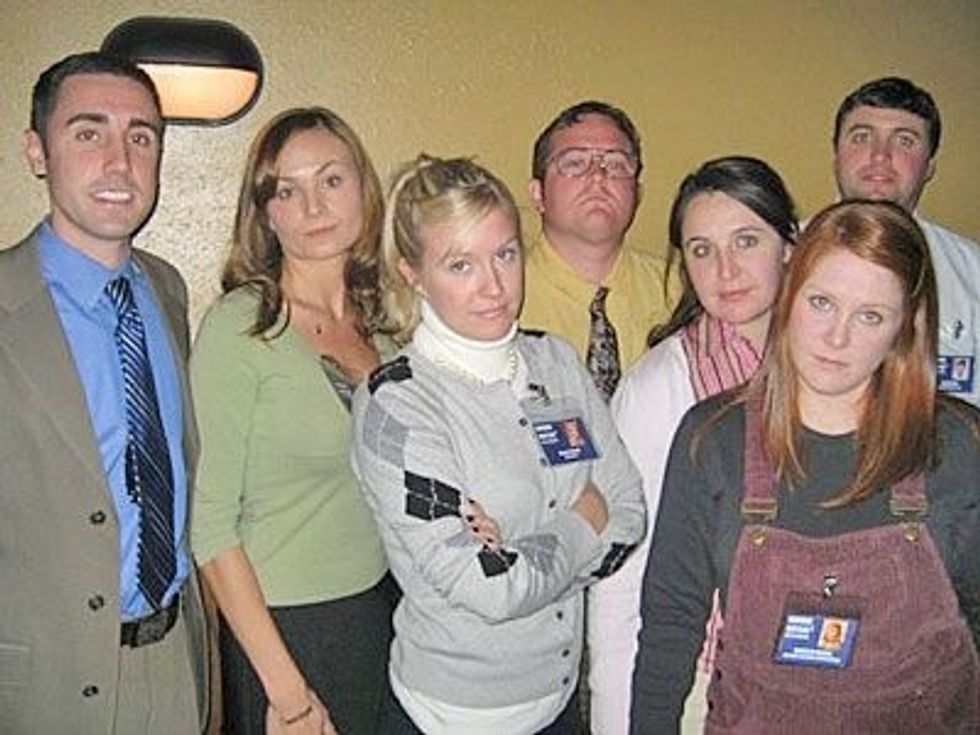 You can be anyone from the Office if you have any kind of office clothing. Add an official Dunder Mifflin nametag by printing the logo onto some sticker paper and cutting it out. You can also make this a couples costume by going as Jim and Pam, Dwight and Angela, or any of the other pairings from the show.
7. Alvin and the Chipmunks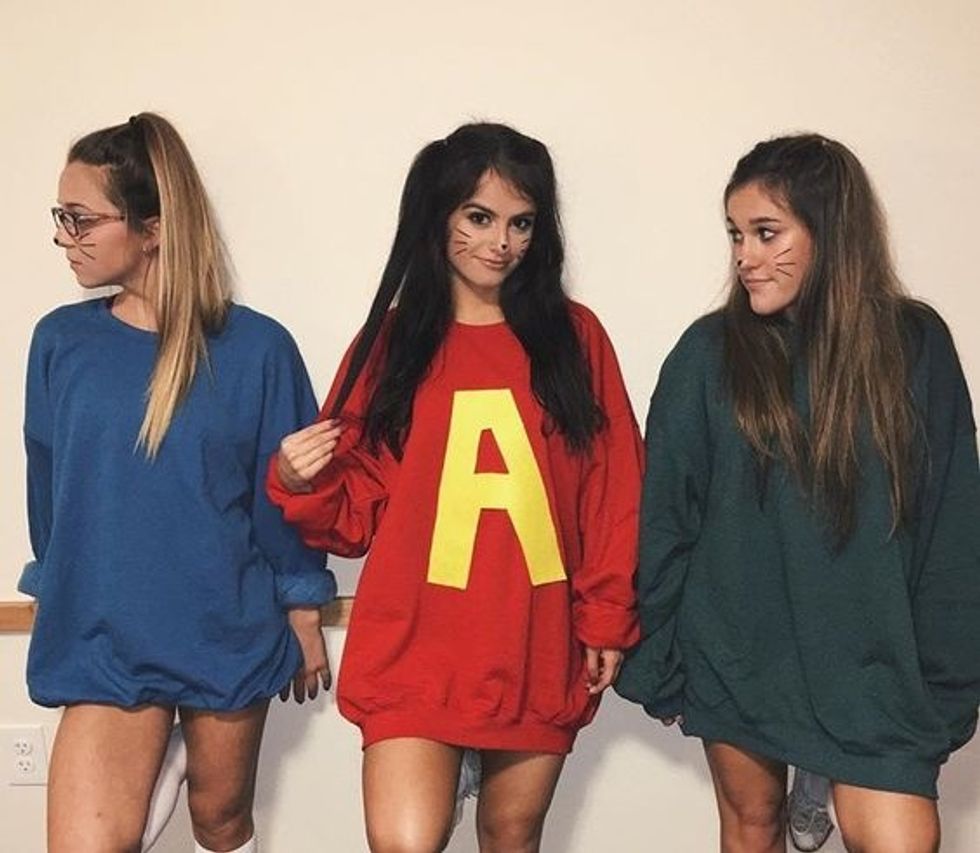 This is another costume you'll want to do with friends. All you need is some hoodies or t-shirts in red, blue, and green and that's it! You can add matching shoes if you like and tie your hair into buns to mimic ears.
8. A Stick Figure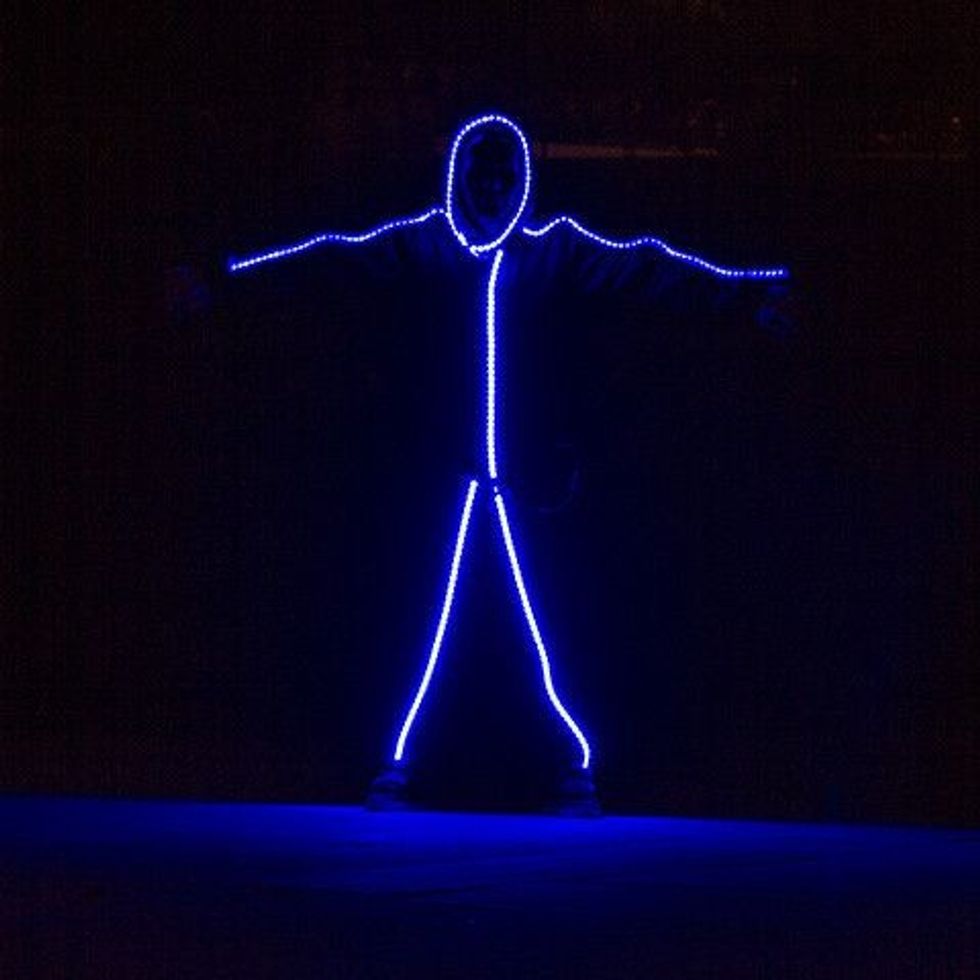 A friend of mine did this one in high school and it looked amazing! All you do is put on black pants and a black hoodie and tape battery operated string lights to your clothes to look like the stick figure's body, then tape the lights around the hood to make the head. This one is especially perfect if you're going out at night.
9. Tinkerbell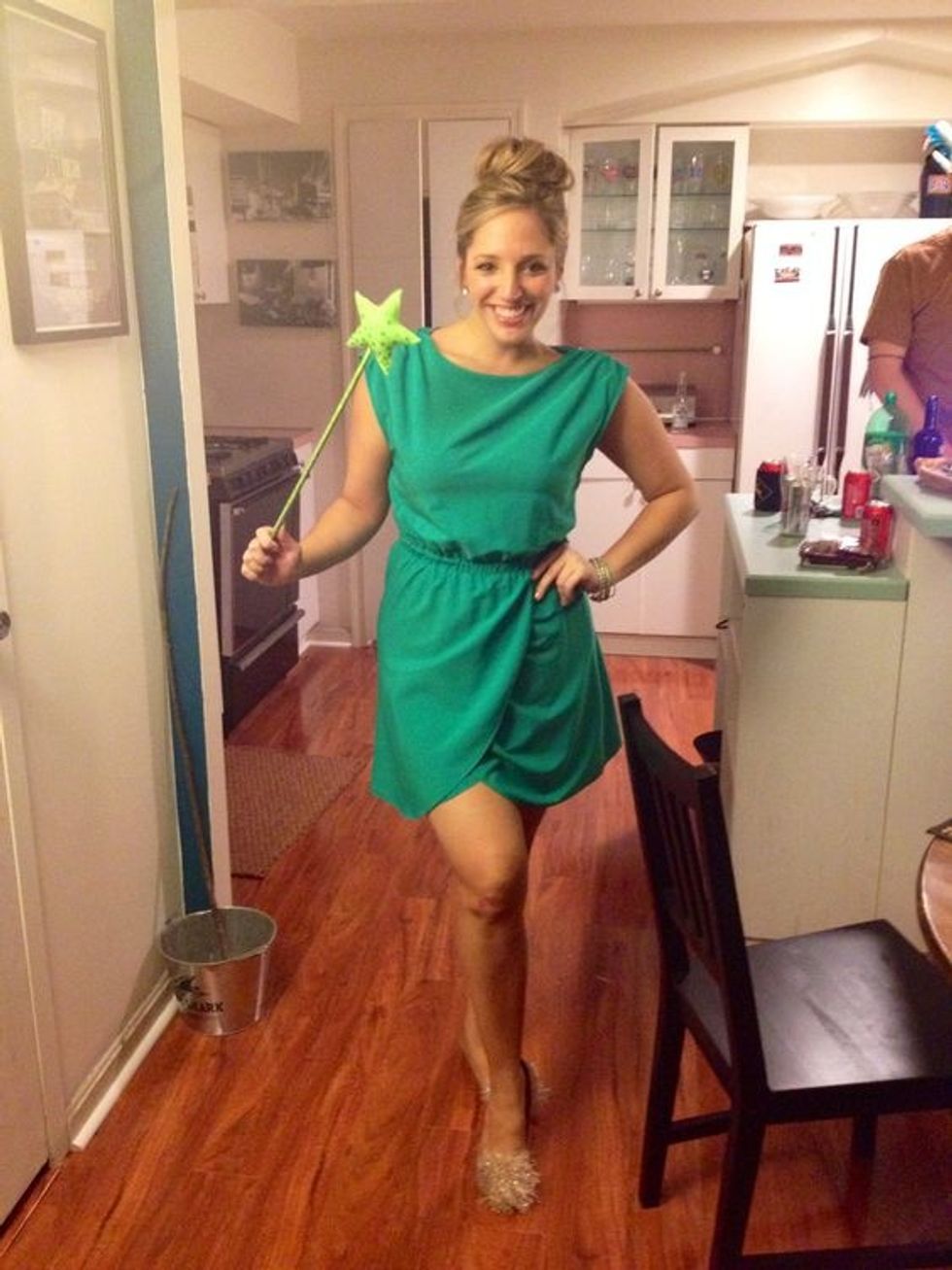 All you need to be Tinkerbell is a green dress and green shoes with cotton balls taped or glued to the toes. Tie your hair into a bun and you're done! You can add store-bought wings if you want, but the costume is just as effective without them
10. Any animal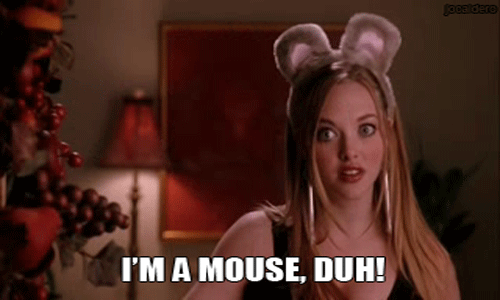 If all else fails, just go with the Mean Girl's method: dress sexy and throw on some animal ears from Wal-Mart.