By far, my most popular Odyssey article was one of the first ones I wrote freshman year, where I reviewed all the Dunkin Donuts sandwiches. Why did I do it? Honestly, I don't know, but it took all my dining dollars for the Dunks on my campus (that's supposed to last the whole semester- oops). Now that article has amassed over 7,300 views, my taste buds have probably changed, and the Dunkin Donuts sandwich menu has changed a lot. So I decided to do an update out of curiosity.
Items They Removed From the Menu (That Were on my Previous List):
-Maple Sugar Bacon Sandwich
-Angus Steak, Egg, and Cheese
-Big N' Toasted
-Turkey Sausage Flatbread
-Veggie White Egg Flatbread
Sausage, Egg, and Cheese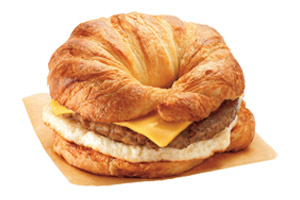 This sandwich is still pretty good, but not my favorite. I personally prefer the sandwiches that are on a bagel because they're not as flimsy as a croissant, but this is still a pretty solid choice.
Bacon, Egg, and Cheese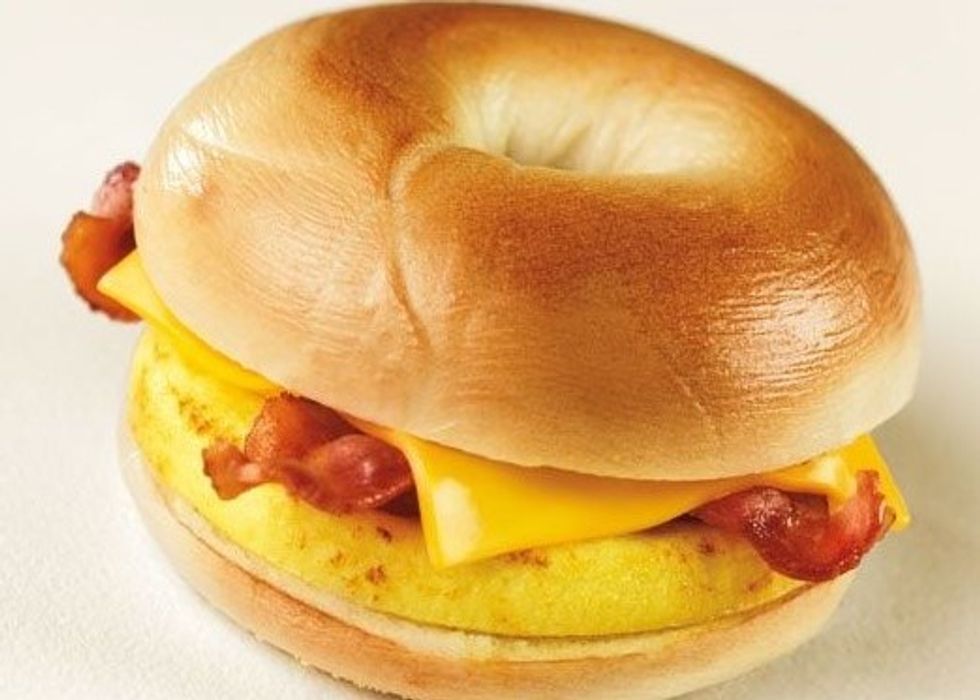 dunkindonuts.com
This is my go to sandwich from Dunks. 'Nuff said.
Turkey Sausage Flatbread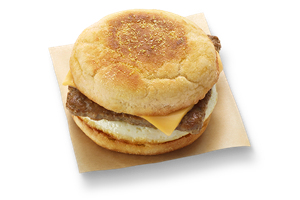 This one wasn't my favorite. It wasn't terrible, I just wasn't crazy about the bread. It's probably healthier than the other sandwiches, but I don't think i'll order it again.
Ham, Egg, and Cheese on an English Muffin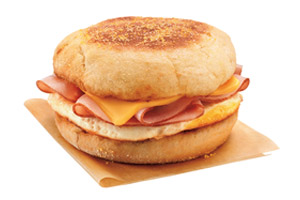 These sandwiches are pretty small, so definitely get two if you decide to try them. They're alright; I would prefer it was another kind of meat besides ham.
Veggie Egg White on an English Muffin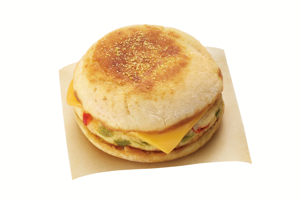 I really wasn't crazy about this one. It didn't taste that great in my opinion and it also seemed like it was missing something. It's another sandwich that's really small.
Egg and Cheese on an English Muffin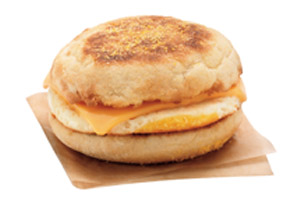 This one is fine, not all that much to it but a good option if you're health-conscious. Get two if you decide to buy it, it's pretty small.
Wake up Wraps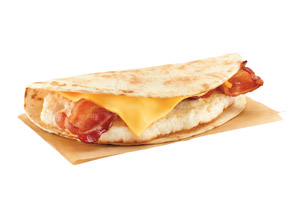 These are still great. They're small (like a lot of the sandwiches), but also one of the cheapest items on the menu, so definitely get two of them. It's worth it.
I was surprised by how much the menu has changed in just two years. One of the items I put in my original review (the maple sugar bacon sandwich) was seasonal, but it was really good, and I'm surprised that it didn't come back this year. Some of the other items I'm not surprised left the menu. Overall, this has been a very interesting experiment on my part.
Related Articles Around the Web