Aubrey Drake Graham.
The internet has a lot to say about Drake: he's a sexy papi, a horribly whiny artist, or maybe somewhere in-between. Very few people, however, truly take the time to address one thing:
Drake is human, and he has grown tremendously in his work.

Drake, born October 24th, 1986, started out as a Toronto-born actor on Degrassi. After starring on Degrassi for 5-6 years, he transitioned into the music industry. This is the beginning of our journey to understand more in depth about Drake's growth in music, and how that reflects his personal growth.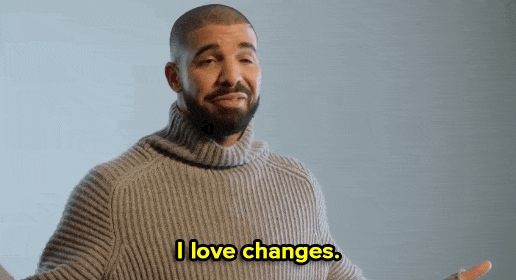 The Early 'Daze': "So Far Gone" (2009), "Thank Me Later "(2010), "Take Care" (2011)

Featuring 1 EP and two studio albums, this time showed Drake at his angstiest. With "Take Care", "Marvin's Room", "Thank Me Later", and "Houstalantavegs", you could tell that Drake only had one thing on his mind: heartbreak. However, I don't think these albums should be representative of Drake. As a new artist, Drake first had to make sure his albums sold before he could matriculate into a position where he could release the type of music he wanted to be identified by. "So Far Gone", "Thank Me Later", and "Take Care", are all heavily influenced by the kinds of music popular at the time. Young Money records was already heavily stocked with rappers, it would have made more sense for them to diversify their artist profile to add more music 'for the ladies.' Similarly, a skinny, "lightskin", rapper wouldn't have sold as many records. At that time, Drake would have had to emulate Ne-Yo or Chris Br*wn.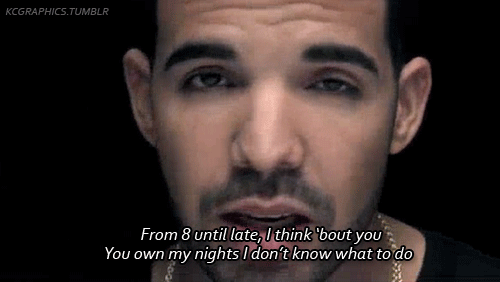 50 Yard Line: "Nothing Was the Same" (2013), "If You're Reading This It's Too Late" (2015), "What a Time to Be Alive" (2015)

In Drake's next two mixtapes, and one album, he issued a big f*ck you to everyone who called him soft. Though we still have the title song, "Nothing Was The Same", and "From Time", Drake loosens his Young Money sounds to favor soft vocals and a clean, simple beat; Drake also attempts to shed his usually singing-talk rapping voice for a rapping sound more guttural and in his chest. He also boasts songs that are hard during this era: "Worst Behavior", "10 Bands", "Legend", and "Jumpman". Drake still talks about women, love, and his mama heavily through this era. Most of his self-confidence in his songs come as a response to rejection from women, or are a rejection of the societal pressures upon him. During this period, Drake starts to find the themes and musicality that will eventually be his staple.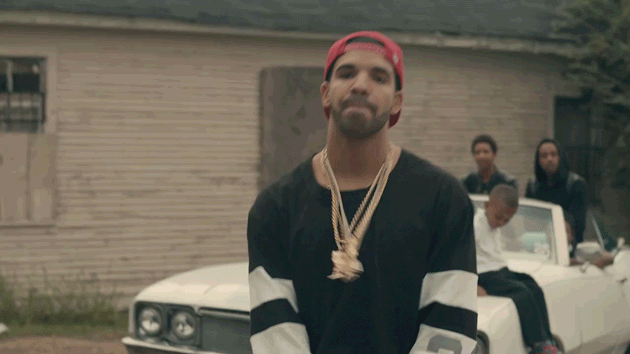 Mortgage and Loans, Daddy's Home: "Views" (2016), "More Life" (2017), "Scary Hours" (2018)

We finally get to see Drake grow up! Expanding a very large range of musical genres, Drake fearlessly experiments with music, while still giving us 'classic' tunes and certified bops. He spans traditionally angsty songs ("Fire and Desire", "You With Me"), to crossover genres ("Hotline Bling", "One Dance", "Controlla", "Madiba Riddim"), to stupid good interludes that show incredible music taste ("Summers Over Interlude", "Jorga Interlude", "Passionfruit"). Not to mention that Scary Hours, while only being an EP, is incredibly playable. God's Plan has been on the Billboard Hot 100 for 11 weeks now, and has held the number 1 spot for much of that time.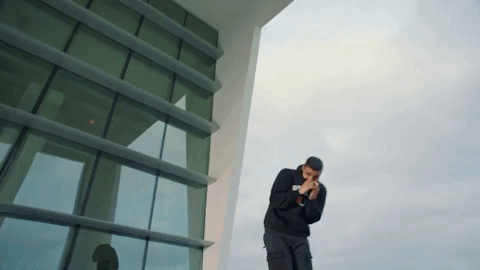 Drake has grown into being a very diverse artist. Having grown up with Drake's music, his own musical change has reflected my life patterns, and every time he has produced something incredibly relate-able, thought-provoking, and enjoyable.
So go ahead, champagnepapi, go on ahead.