I used to dislike the fact that I am a southern girl — stereotyped as a Mississippi barefoot-in-the-mud, underestimated sass, oversized pearls with a t-shirt, fried chicken dinner kind of southern girl. I dreamt of being from somewhere else, like New York or Chicago. I wanted to set fashion trends and walk the city streets in style with flair and go to the theater to see Broadway hits. I fantasized about taking a subway to school or eating hot dogs from street vendors regularly.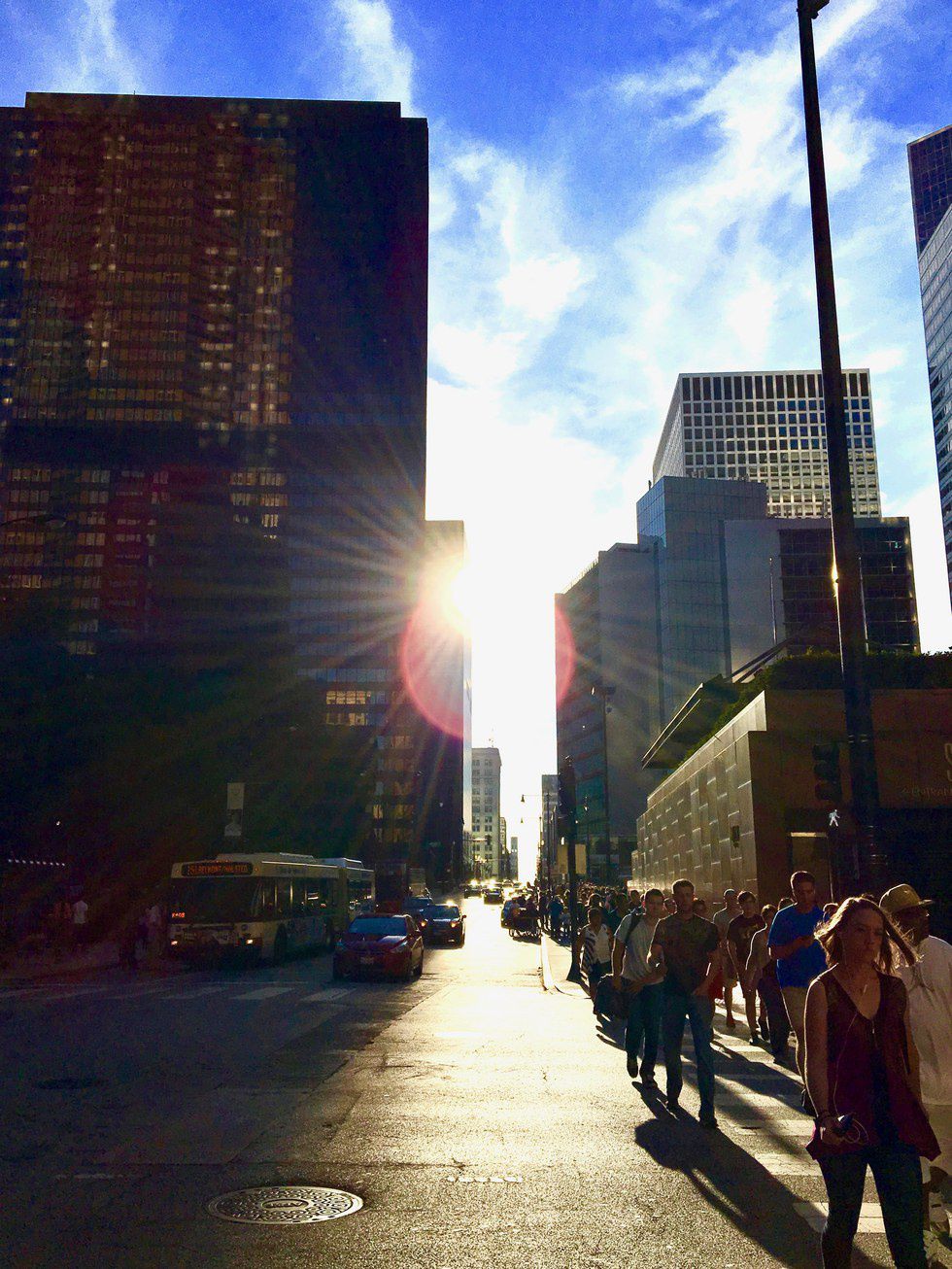 Don't get me wrong, I didn't hate being raised in Northern Mississippi — driving thirty minutes to get ice cream on a Friday night or and hanging out at the Sonic drive-in and movie theater were my kind of normal, and there wasn't a thing wrong with it. I just wanted something bigger. I wanted something louder. I wanted something to fall into and to become invisible in. I wanted to forge my own identity. Forgive me, I was a mere teenager (and in many ways still am) who was definitely in identity crisis mode, not quite climbing Piaget's cognitive ladder to the top yet.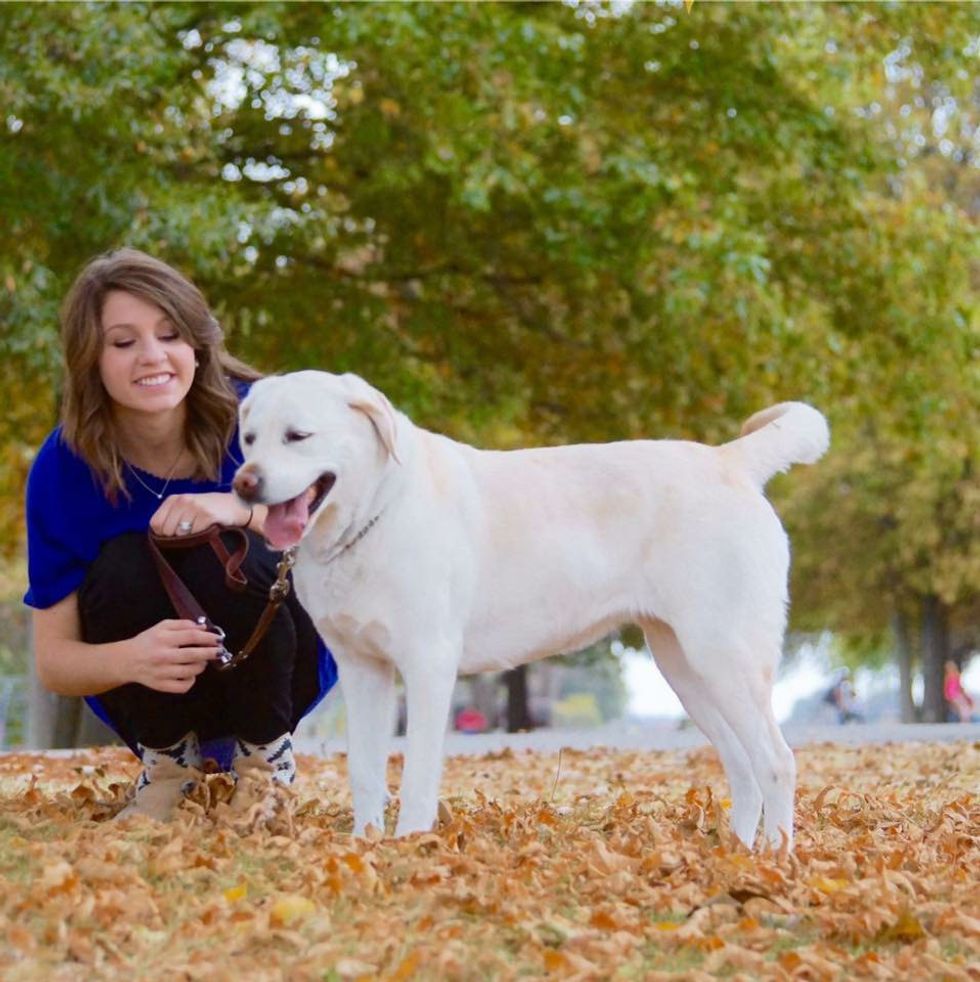 I was not quite old enough to really appreciate what I had been baptized in my entire life — the fried chicken, Wednesday night youth group, simple drive to school, nothing to really do in town kind of entire life. It seemed old. Like a picture frame that had been in your house as long as you can remember, which likely you can't remember; therefore, it's been there since the book of Genesis.
Okay, so maybe that's dramatic, but you get the point — the scenery was stale and by my senior year of high school, I craved change (something I laugh at now that I am 100 percent adverted to). I had the same ambitions most of my classmates had — that "I'm getting out of here and never looking back" mentality. I thought I would go to a big school, a well-known university people would look at and root for. Somewhere like Ole Miss. Or maybe a far off school that would shock people in my town because anywhere north is uncharted territory. God forbid if I had left SEC country!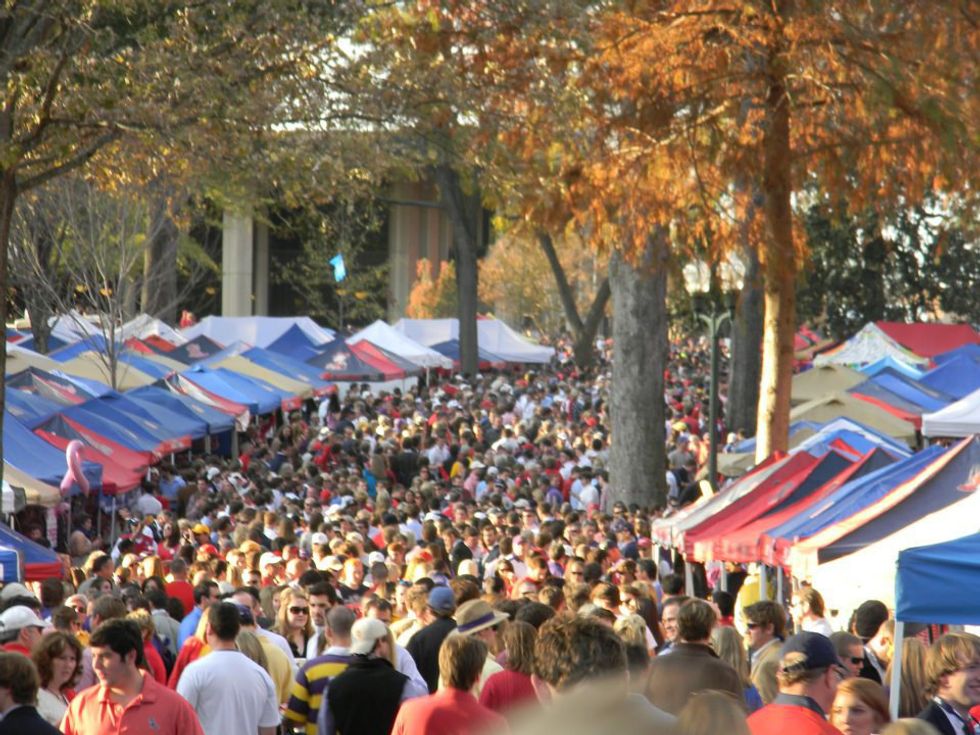 Much to my own surprise, I landed somewhere I thought I would never even consider. Somewhere south, meaning I would be digging my bare toes even deeper into my Mississippi roots. My choice to go to Delta State was based off a familiar feeling I was sure I didn't want. Cleveland felt like home. A kind of home you walk into, and you know exactly where they keep their tea and forks and which closet is the pantry. A kind of home that you walk out of and know you'll go back to because hey, it's home.
The people I met on day one made sure I knew I was going to be taken care of and cared for — academically, socially, and spiritually (folks 'round here wanna make sure you know the Lord!). Humorously enough, I left my town for a smaller one. A town with southern accents thicker and more drawn out than my own sometimes. At any given point, you're only ten minutes away from the next farthest corner of town. A town that closes down its restaurants about 8 p.m. and is pretty much closed on Sundays. I left my hometown for a new town that has become my alma mater, my getaway home, my big skyscraper-city-love wrapped into a small sidewalk, university flag-wavin' town south of Tunica and north of Jackson. How does a city loving, wannabe fa'lootin fancy pants get so charmed by such a little town?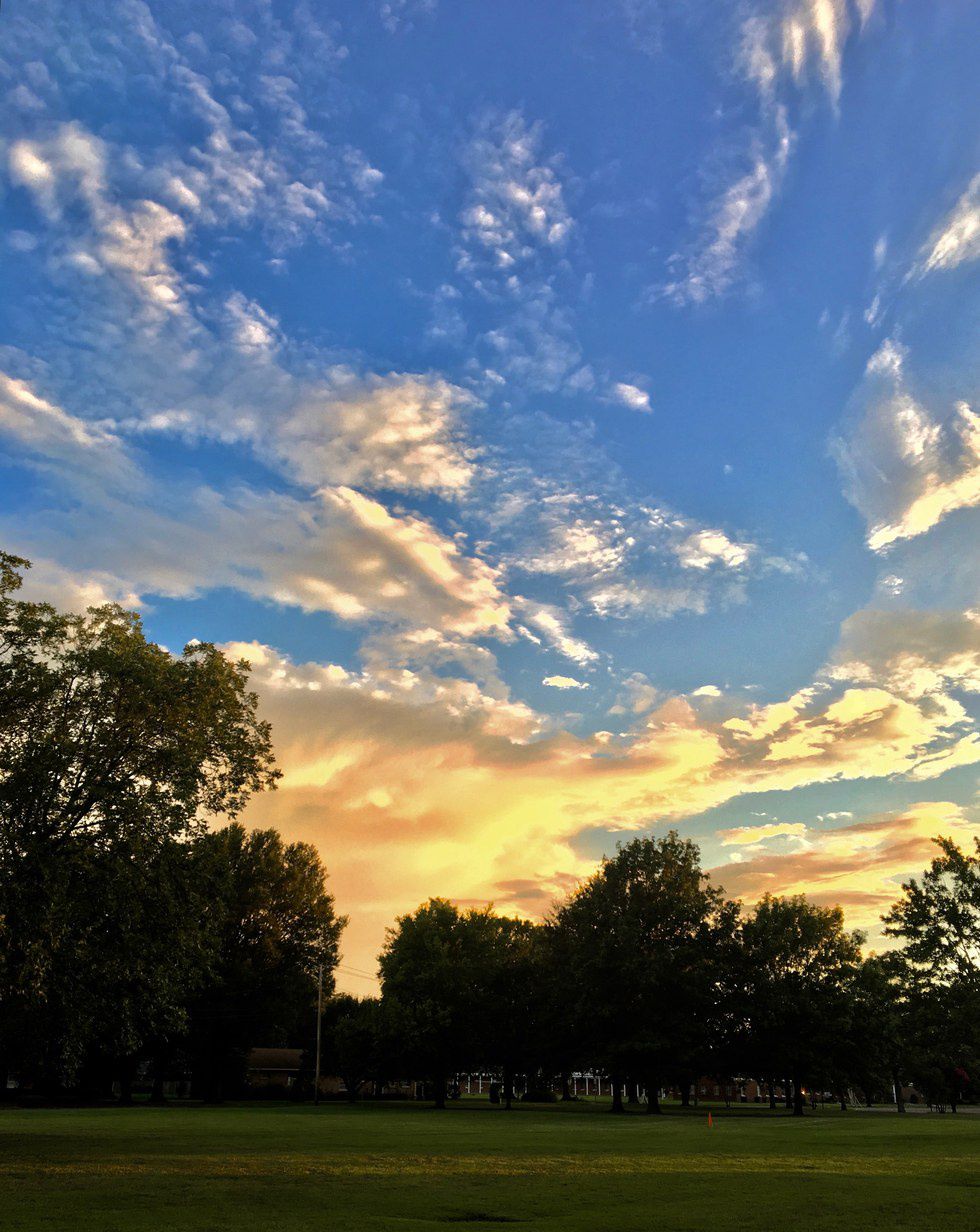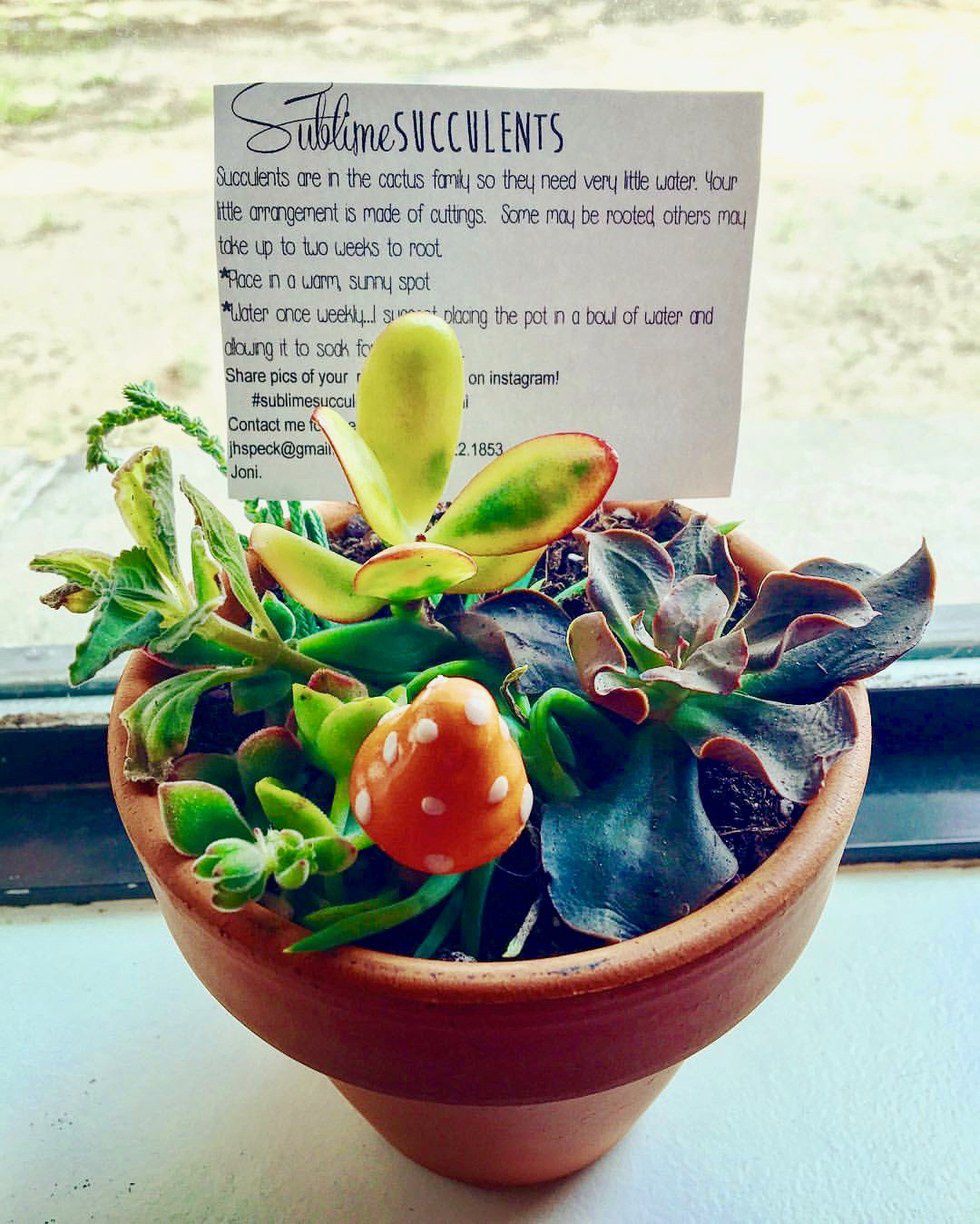 I love the way the sun sets on the horizon of a freshly harvested field. I love the colors of the sky because somehow they seem brighter and more vivid. I love the cotton; there's just no way you can't smile when you drive by a field of Mississippi snow in October.

I love the stillness. I love the Summer Farmer's Market. I don't love the 100-degree temps, or the mosquitoes so big they're mistaken for birds. But I love the peace. I love the familiarity and the cool breezes that bring forth Fall. I love the small university. I love the local restaurants that all serve the same kind of sandwich with a different name tacked onto the menu. I love the downtown boutiques that have a leopard print tunic for a price tag well over $100. I love the window that seems to have a different store name printed on it every few months. I love the home I've found myself baptized in once again.
And in just a few short months, I graduate from my university and will try to pack the town into my pocket, knowing that I will leave it for another that will try to steal away another piece of my oh-so sentimental heart (okay, when did I become my mother and why did no one warn me this would happen?). Contrary to my first graduation, though, I'm not quite as ambitious about forging a new identity (I'm quite used to and happy to be called the girl with the dog) or running to a bigger town. It's not that I am afraid of what I may be called into next or afraid of what a new town may or may not bring. No, it's that I'm content with my Mississippi roots.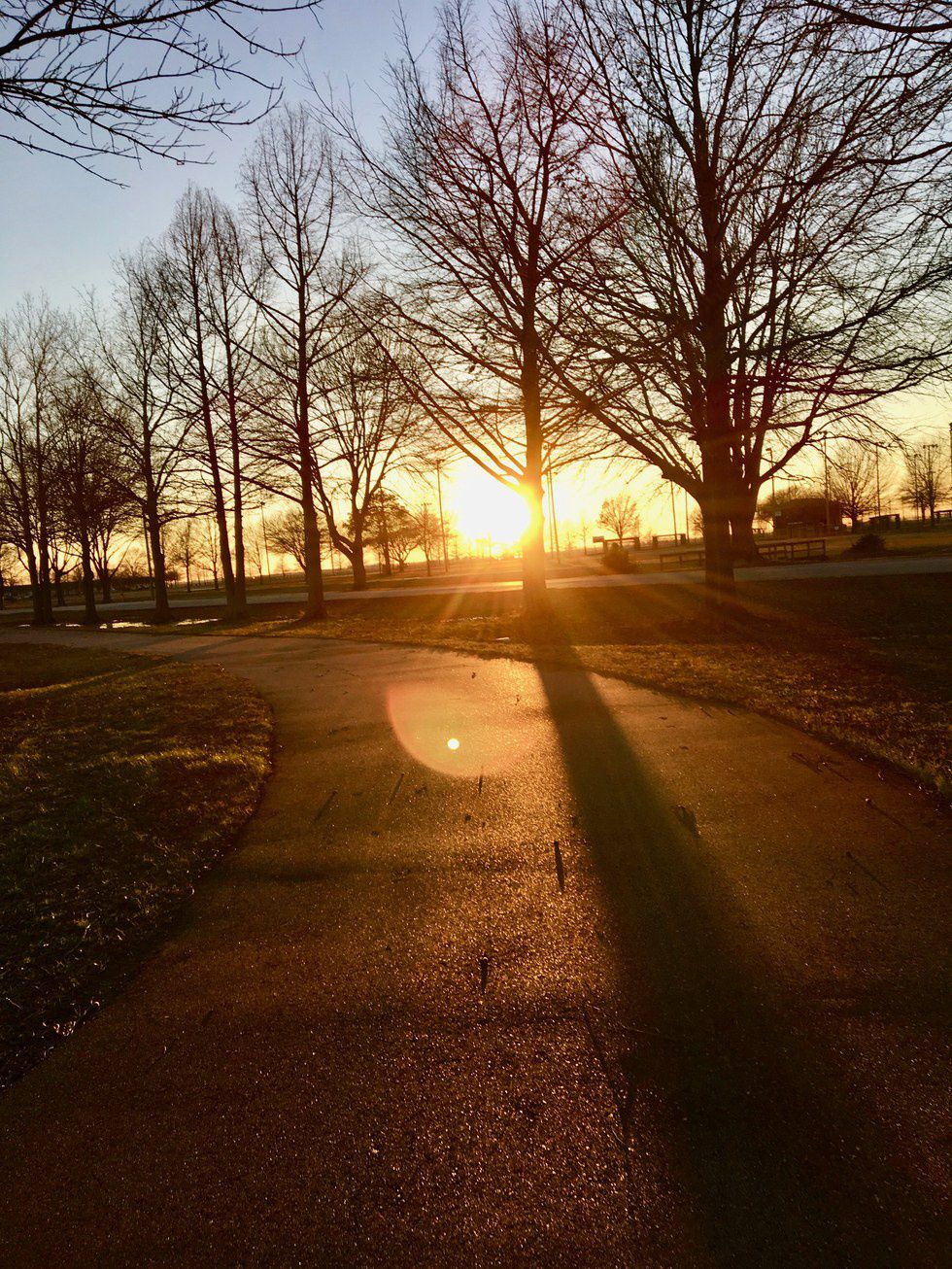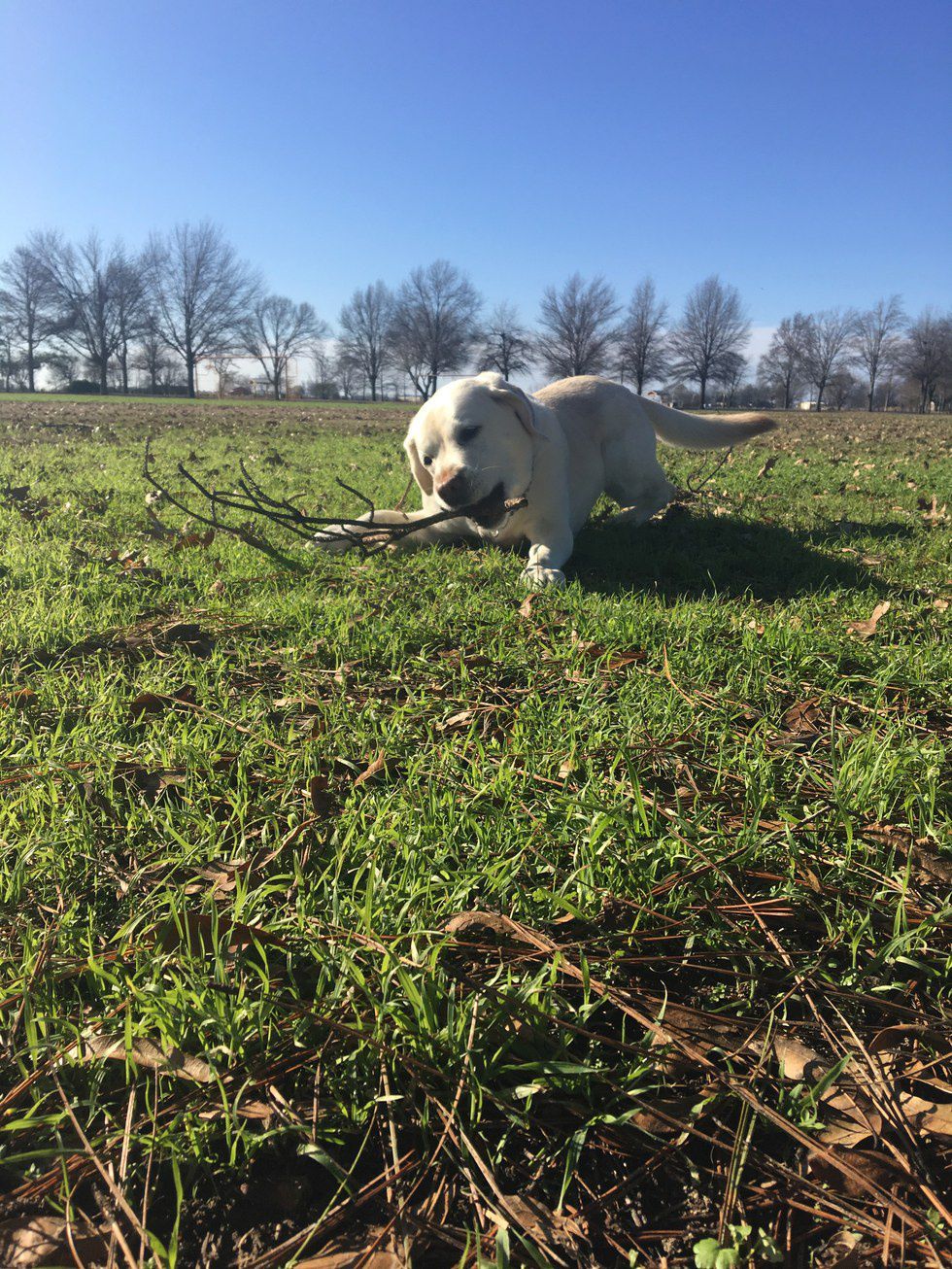 The seventeen-year-old me would be horrified of twenty-year-old me who thinks she doesn't really want to wander off too far, anymore. New York and Chicago are terribly wonderful places that I still hope to stammer at as I walk past street vendors and Tiffany's windows lined with dazzling diamonds. But, I think I've come to realize I am just as content with, or might even prefer, the rows of cotton fields and bright orange, slow setting sunsets rather than endless skyscrapers or the blur of yellow taxi cabs.
I'll even miss complaining about needing a boat to get down the street when it rains because we all know it floods. Funny enough, the small town escape artist I thought I'd be had spread her roots so deep into the Mississippi mud to find herself, she finally settled into the soil she'd been planted in twenty years ago.
You can't come to the Delta and not fall in love and not feel at home and at peace. You can't live in a place like Mississippi and one day not laugh at yourself for wanting to run away from it. Maybe there's new ambitions and callings you know you have to chase, but you won't try to deny your roots. Oh, what a difference three years can make.