The definition of poetry is literature that evokes a concentrated imaginative awareness of experience or a specific emotional response through language chosen and arranged for its meaning, sound, and rhythm. Poetry uses a unique language that uses words to convey meaning, ideas, feelings, sounds, gestures, signs, and symbols. But my favorite thing about poetry is that you can disguise the meaning of something in plain sight, and it takes someone reading it over and over again to finally understand.
I learned about poetry in high school when I took a creative writing class and we learned about different styles of writing, including poetry. I fell in love with Lang Leav and the way her words seemed to speak directly to my soul. Lang writes what she calls "Pop Poetry" and is a very modern, simple, easy reading poetry. She is the perfect author to start your poetry journey.
Now let's get into the most common forms of poetry, with some examples of course.
Blank Verse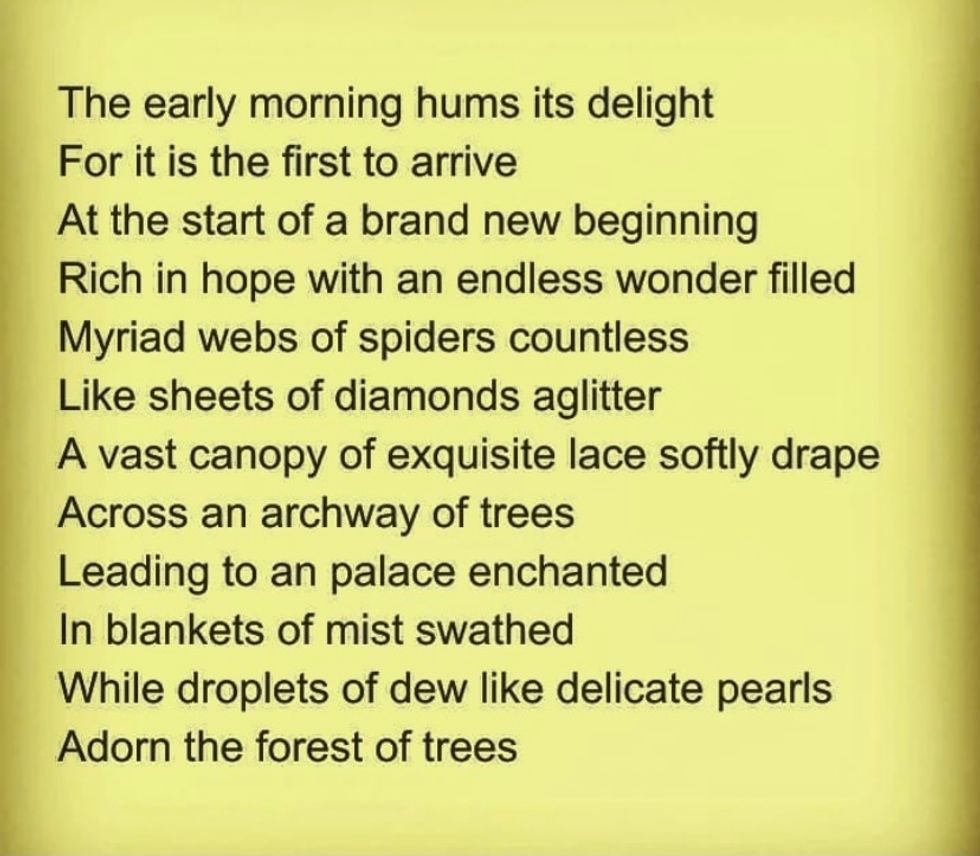 Screenshot from @dasimpsonpoet on Instagram
This type of poetry doesn't rhyme, and follows an iambic meter of 10 syllables in each line.
Rhymed Poetry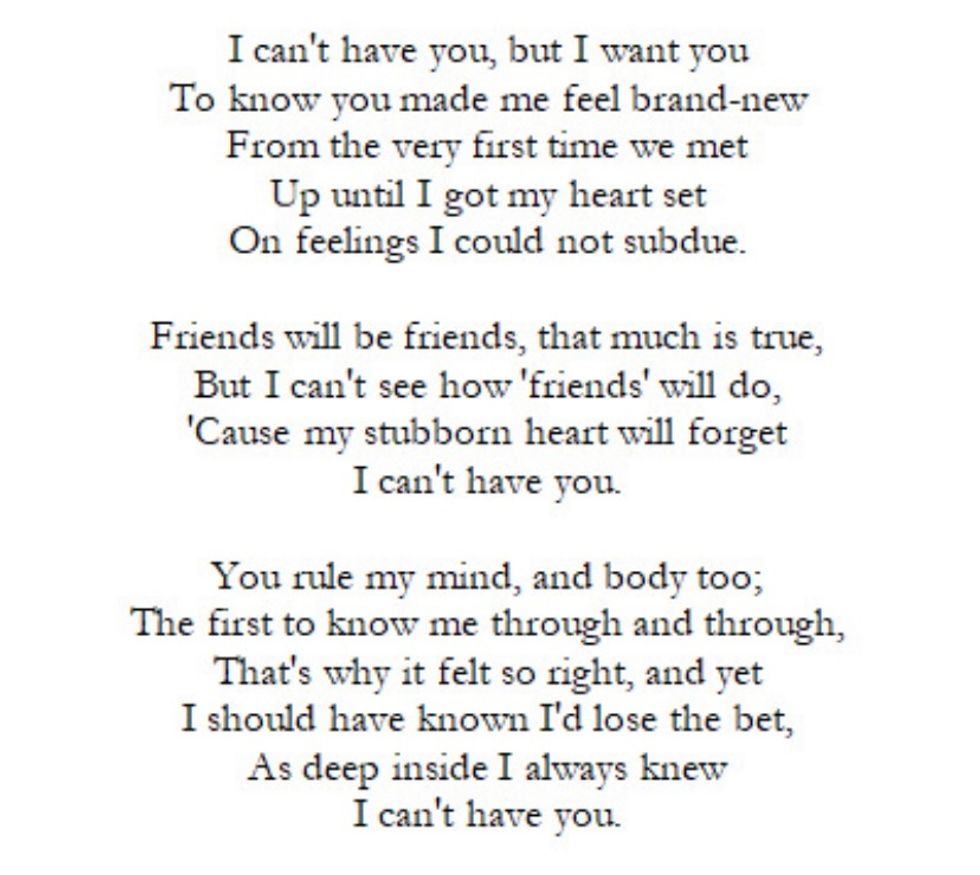 Screenshot from @definegodliness on Tumblr
Exactly what it seems, normally the rhyme is at the end of the line but can be spread throughout.
Free Verse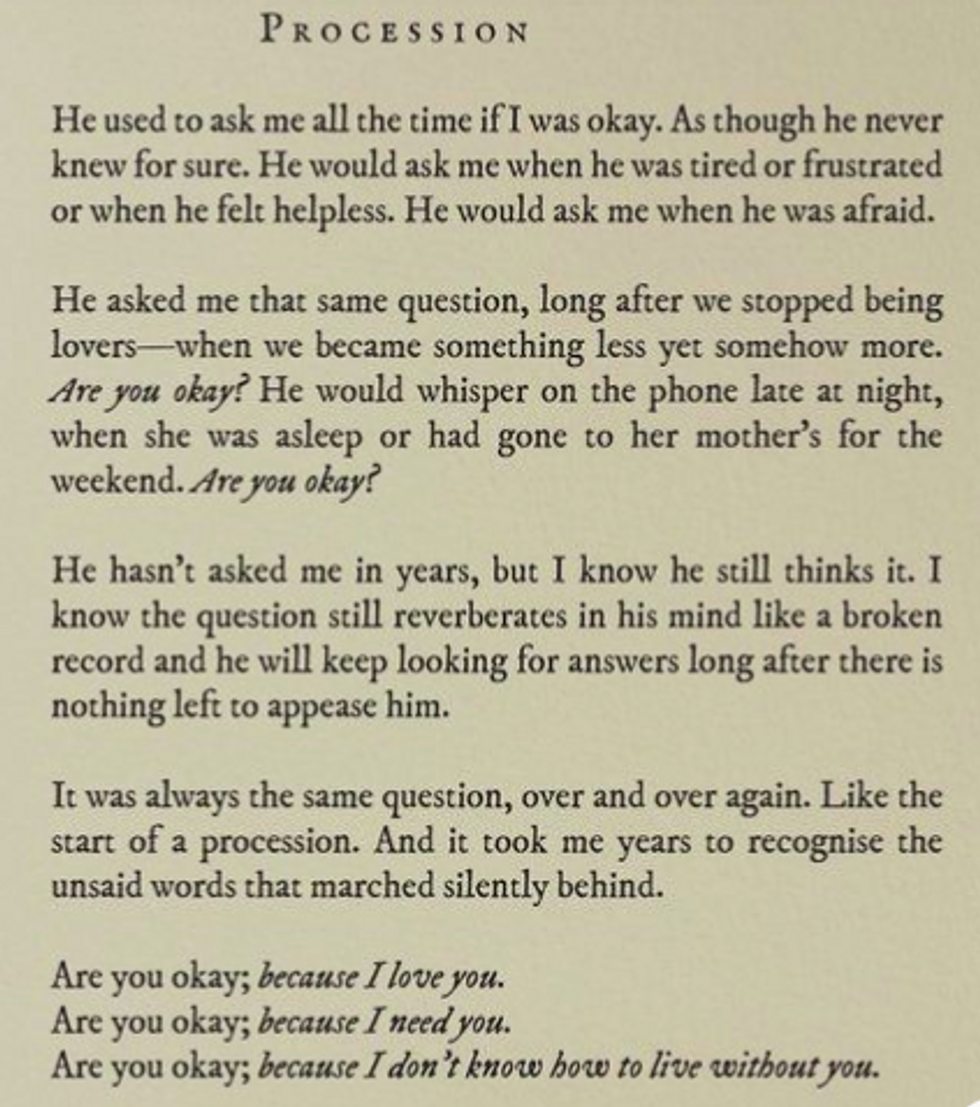 Screenshot from @cozypie18 on Pinterest
Doesn't have a consistent rhyme, metered pattern, or musical form. You just write what your heart desires and put it in stanza form. Stanzas are like small paragraphs but each line doesn't have to end with punctuation, you just make it flow how you think sounds best.
Epic Poetry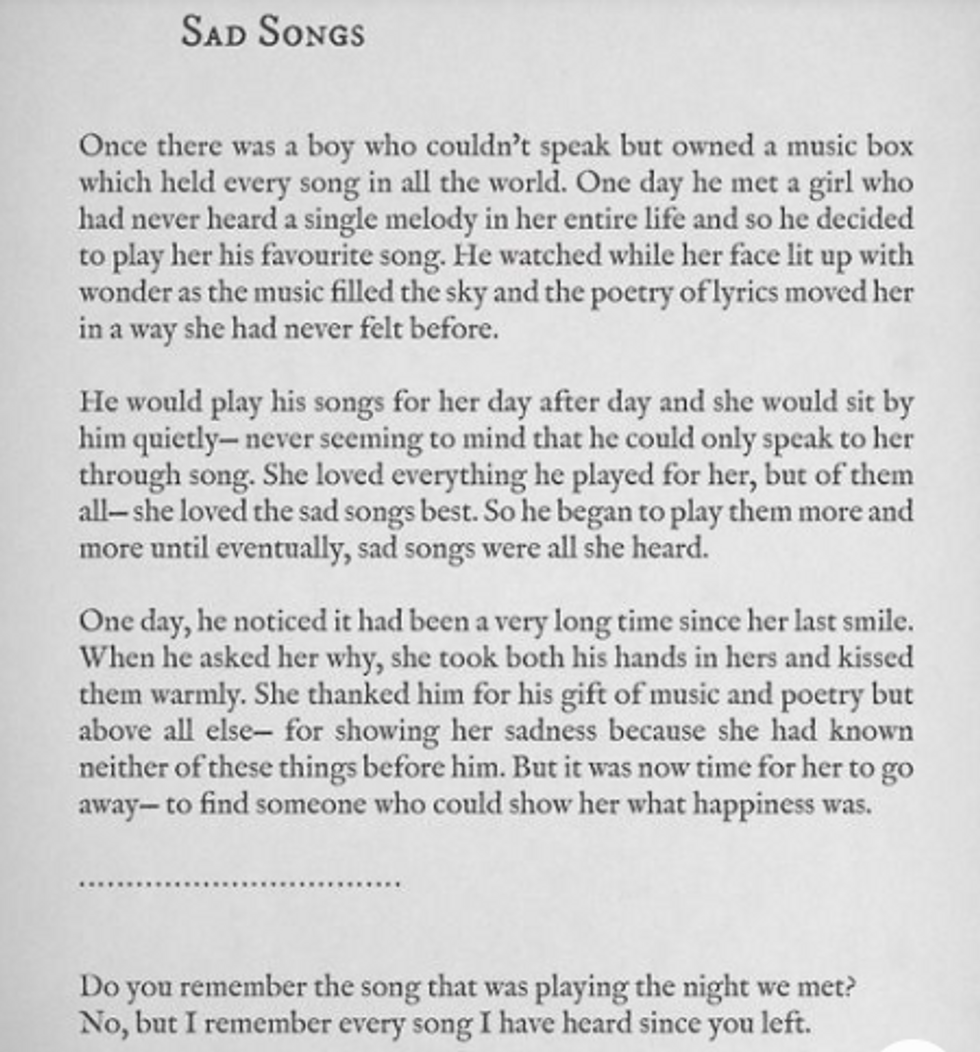 Screenshot from @openbook on Pinterest
These are lengthy and narrative poems, they normally tell zealous stories of adventures or about specific people.
Narrative Poetry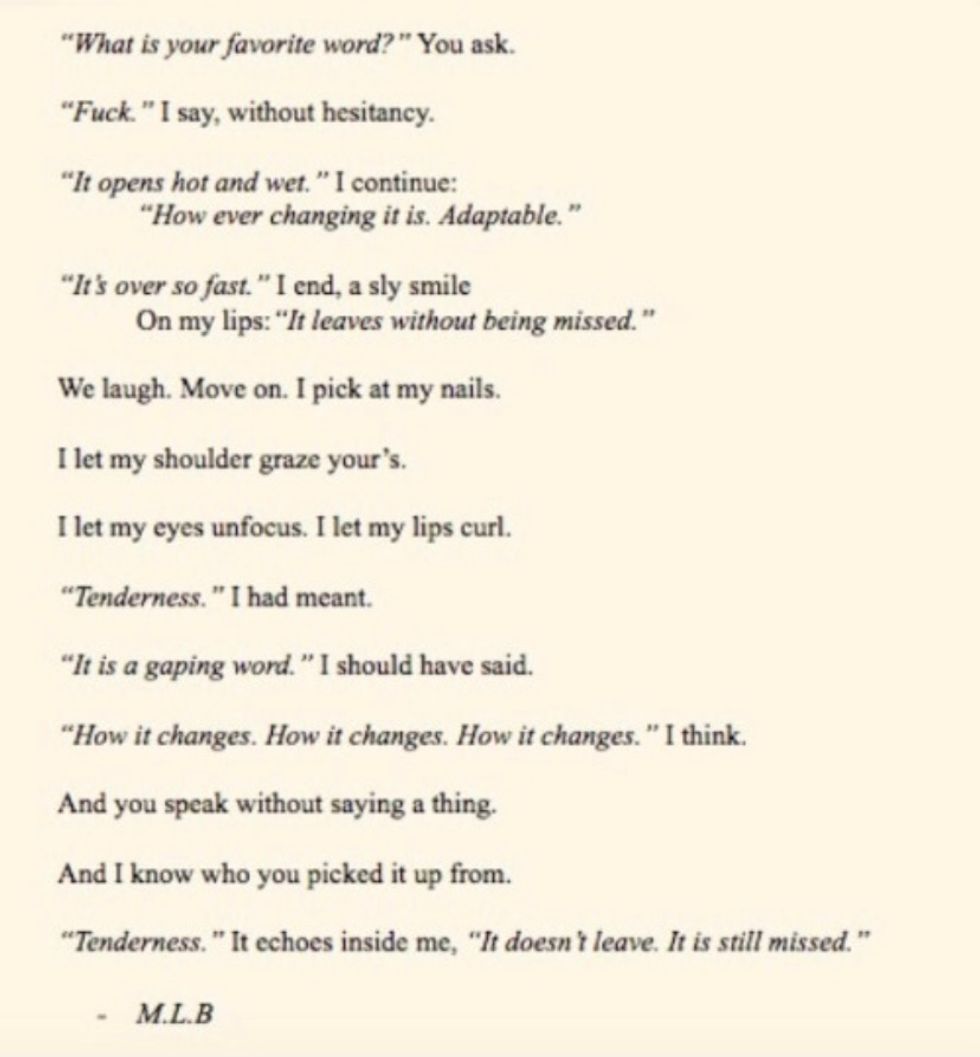 Screenshot from @radraconteur on Tumblr
Tells a story from their point of view.
Haiku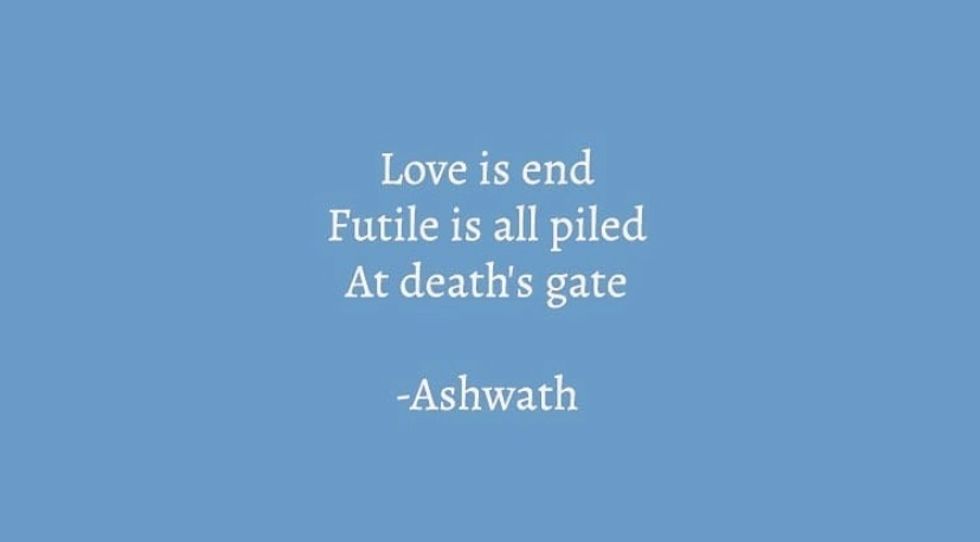 Screenshot from @theharmlessaddictions on Insagram
A three-line poem where the first line has five syllables, the second has seven syllables, and the third line has five syllables.
Pastoral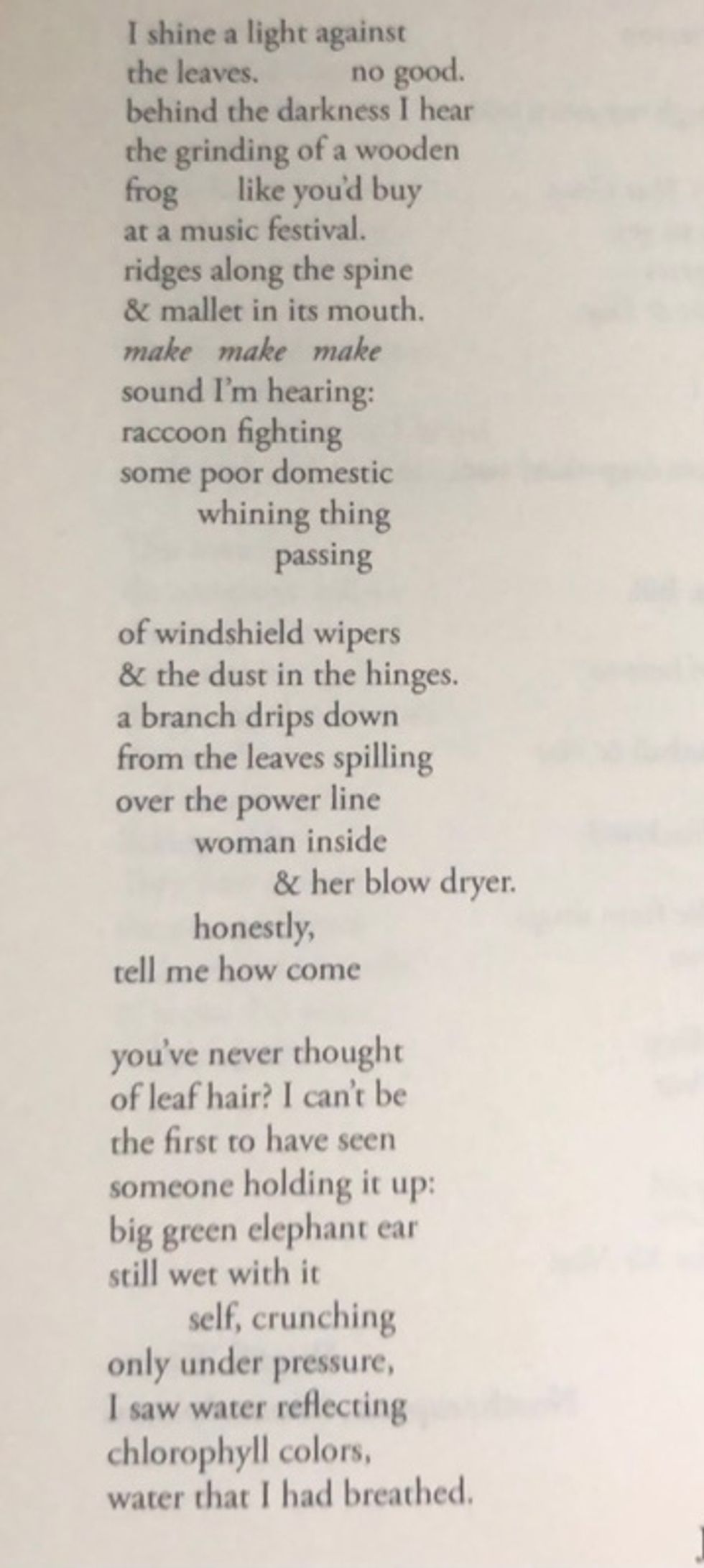 Screenshot from @masterofmusix on Twitter
These talk about the natural world, rural life, and landscapes.
Sonnet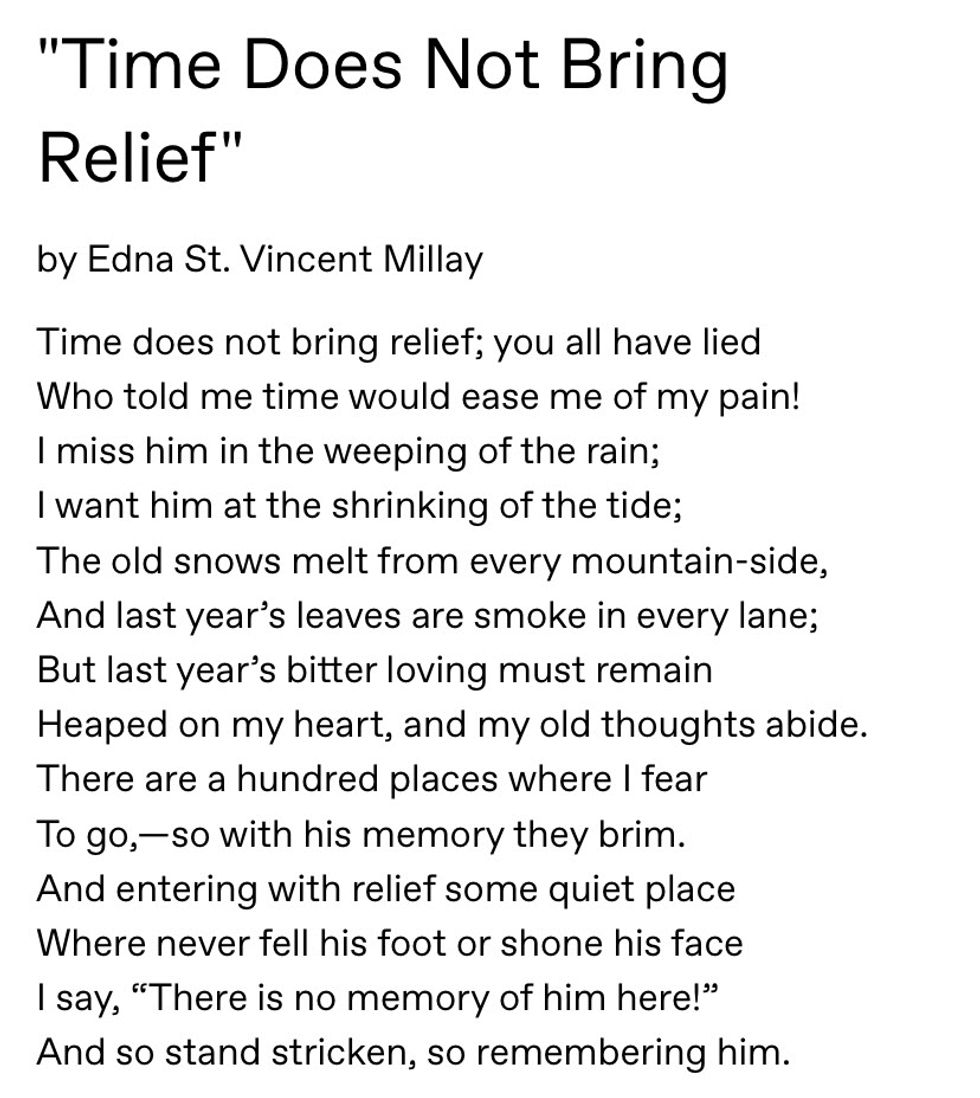 Screenshot from @apoemaday on Tumblr
Normally sonnets are considered love poems, but they do not have to be. They do have to be 14 lines long.
Elegies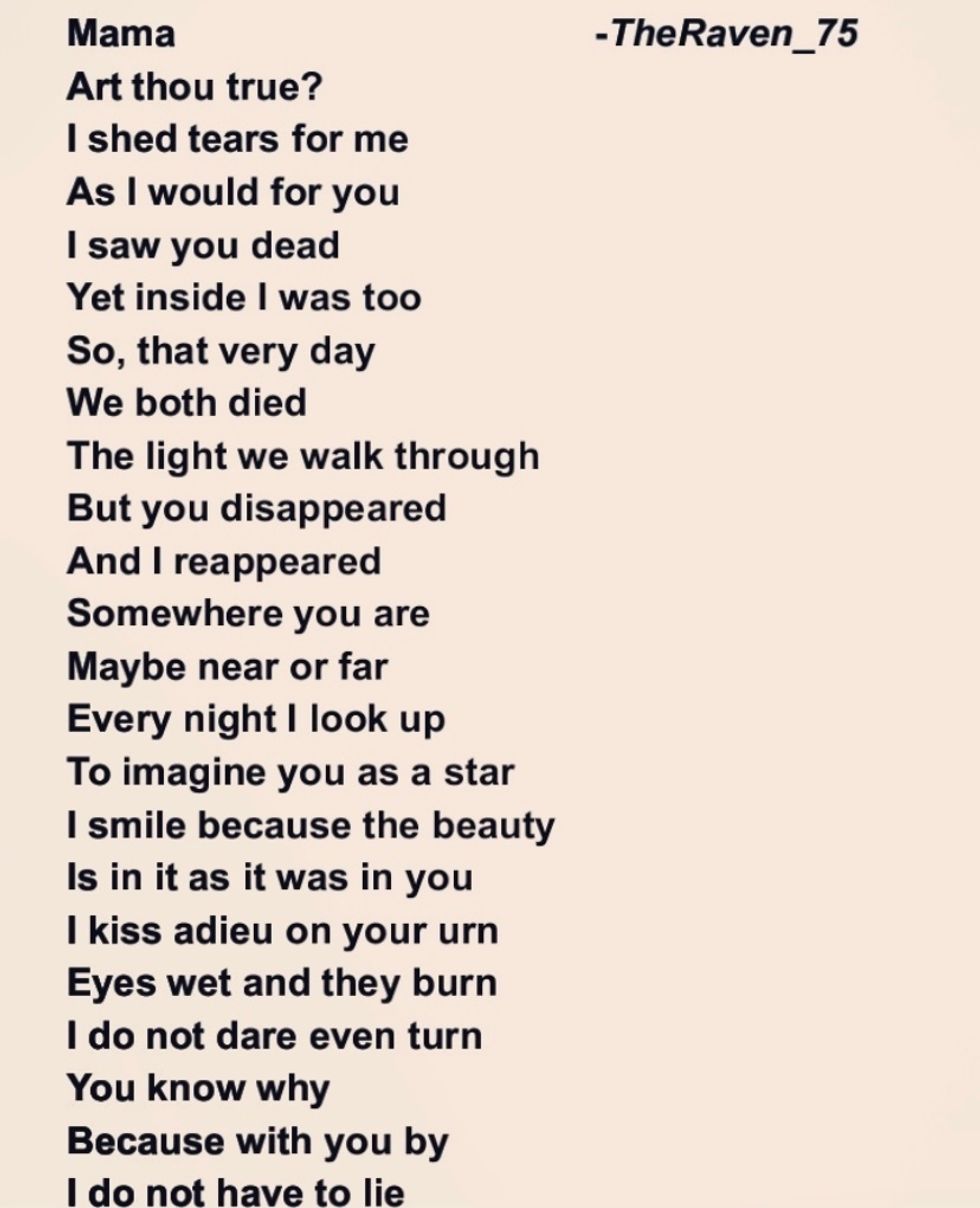 Screenshot from @theraven_75 on Instagram
A poem that reflects on death, containing themes of mourning, loss, and reflection.
Ode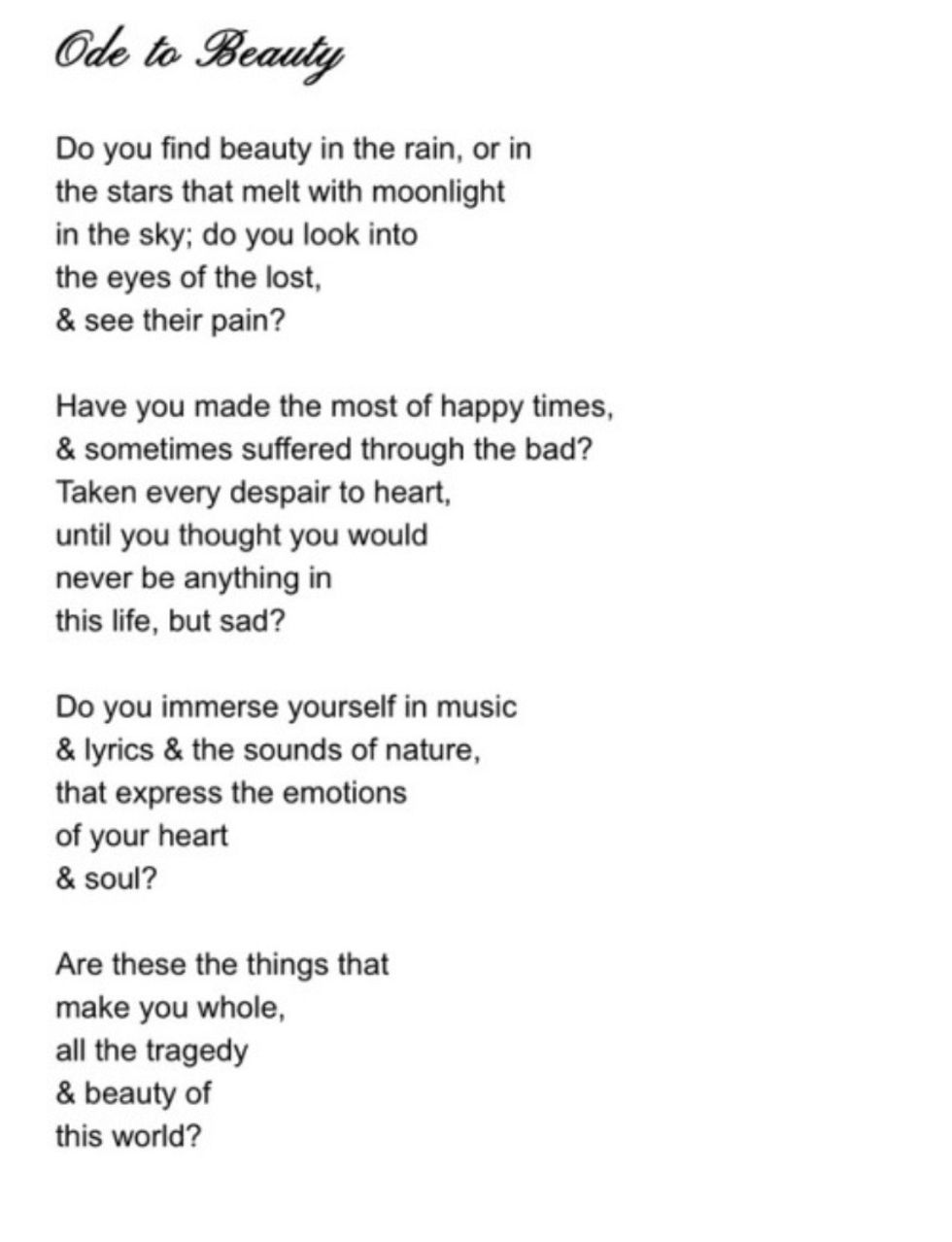 Screenshot from @rhymingtherapy on Tumblr
An ode is a tribute to whatever subject you want to write about.
Limerick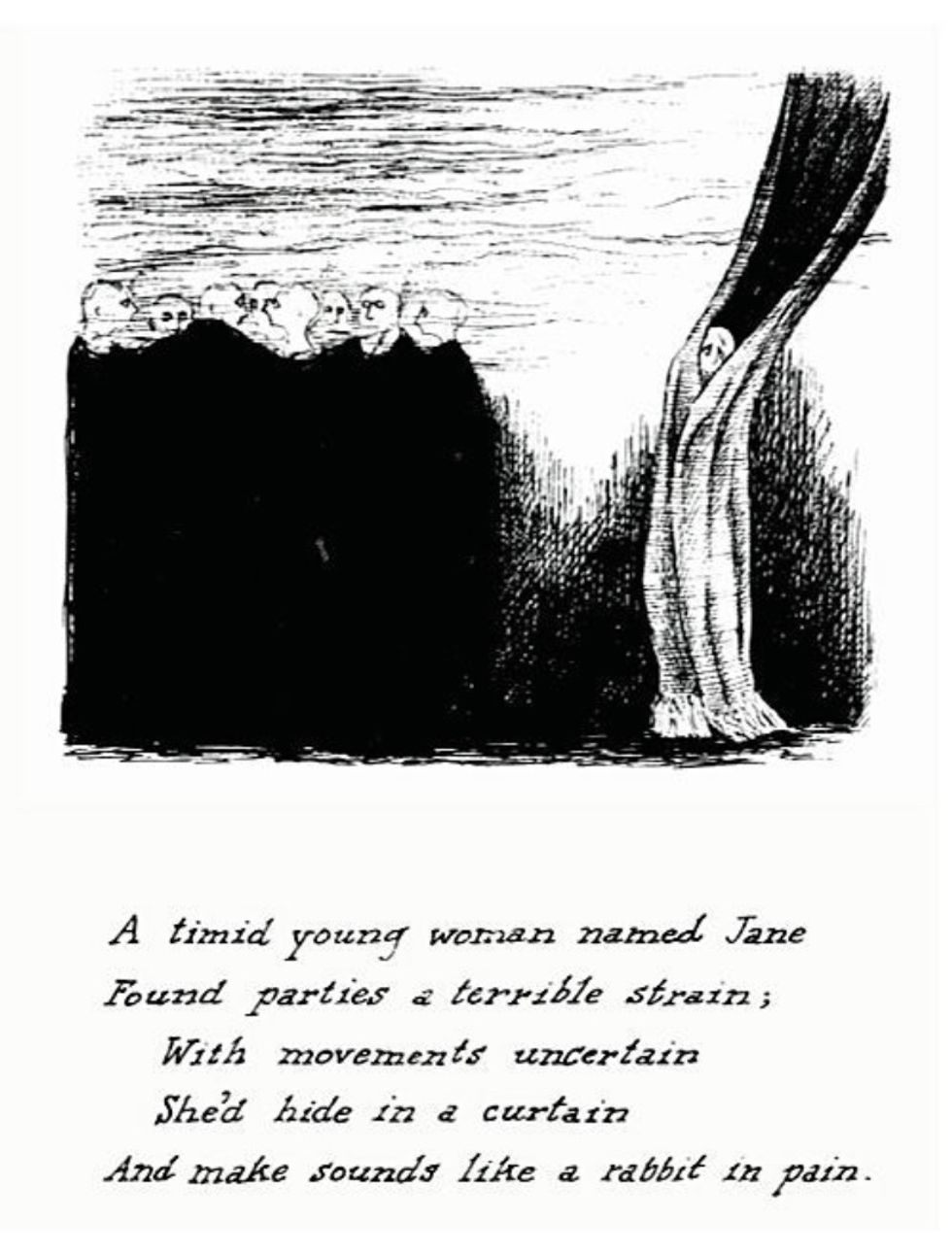 Screenshot from @goryhorror on Tumblr
A five-line poem that is all one stanza, and is written in AABBA rhythm. AABBA rhyme means that the first, second and fifth lines rhyme together and the third and fourth lines rhyme together independently.
Lyric Poem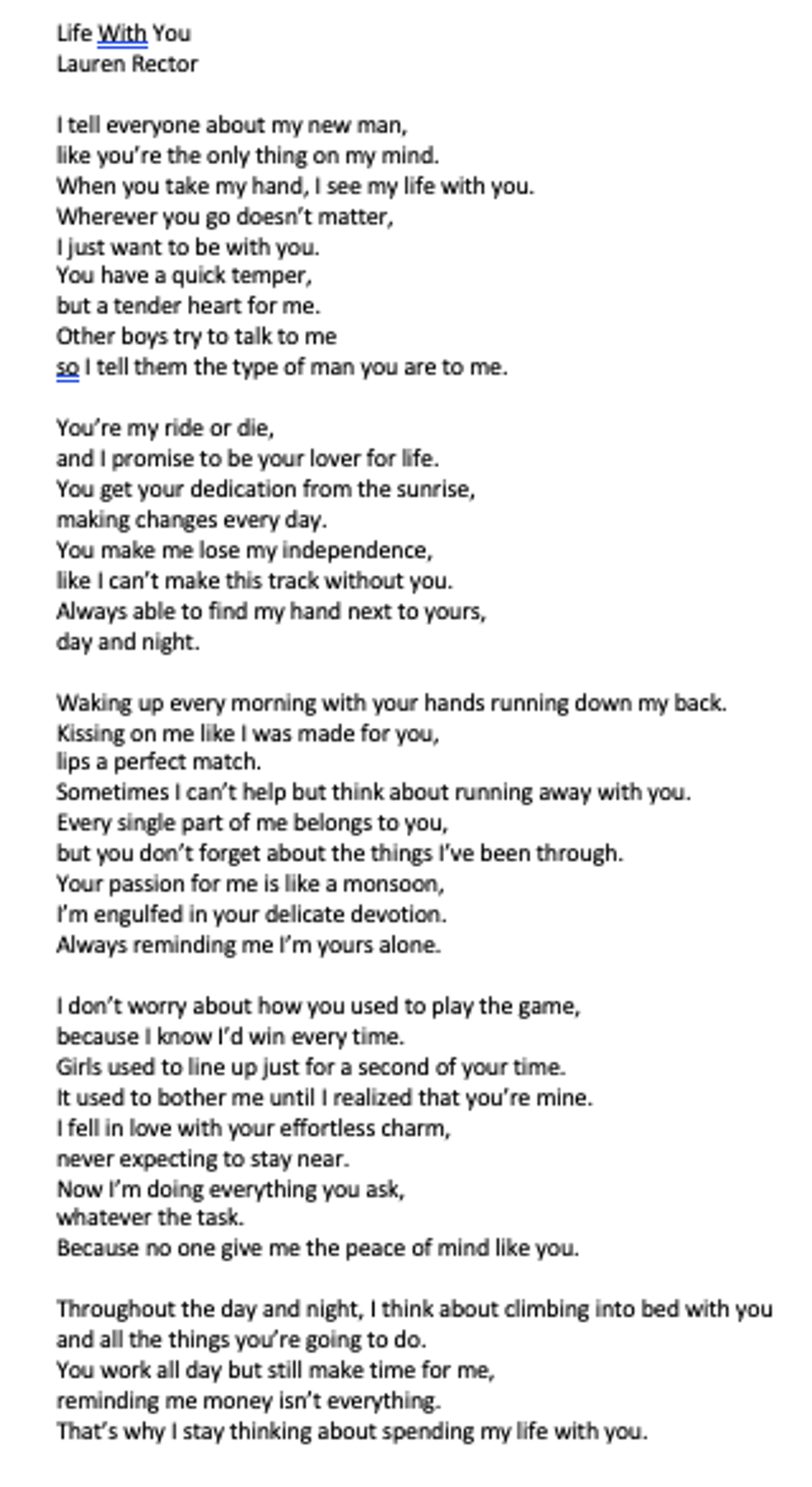 Screenshot of a poem I wrote
A broad category of poetry that conveys feelings and emotions.
Ballad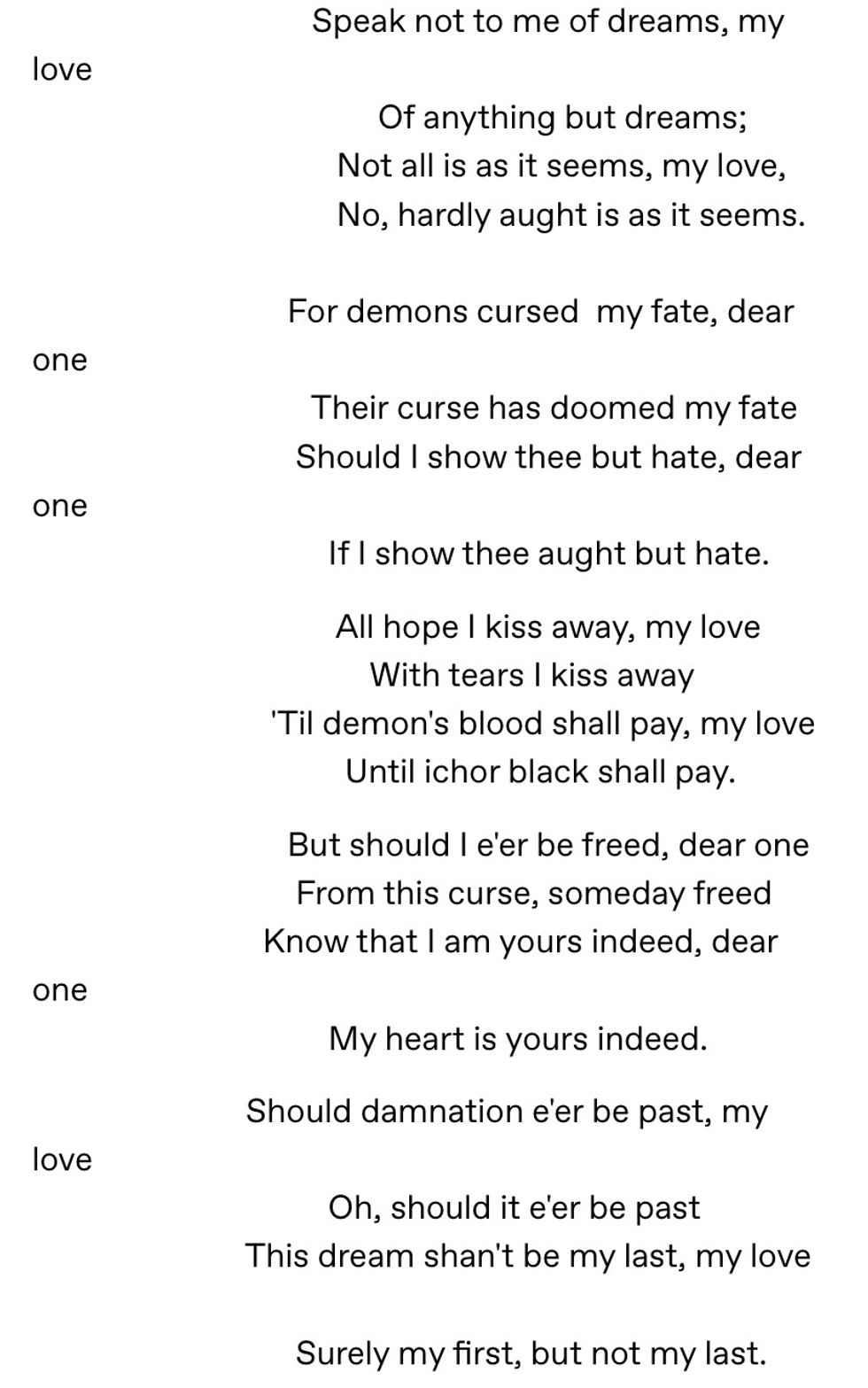 Screenshot from @fangirl-writes-poetry on Tumblr
A ballad is a type of narrative poem that is either rhyming or musical and normally tells a story.
Soliloquy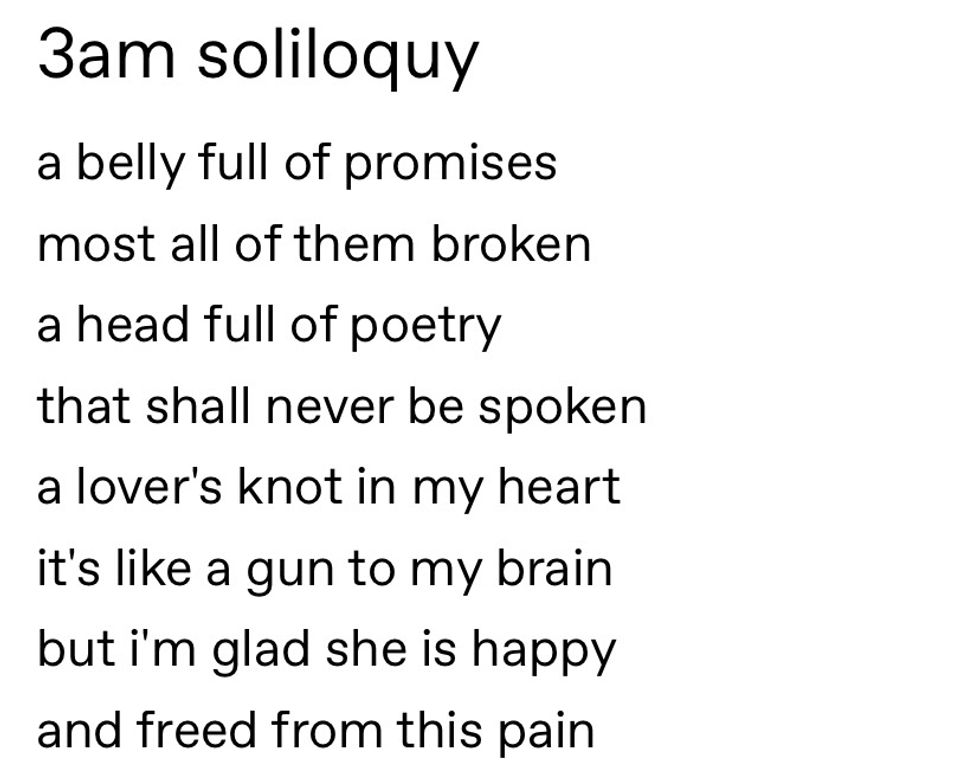 Screenshot from @this--strange--magic on Tumblr
Is a monologue in which the person writing is talking to him or herself expressing their inner thoughts.
Villanelle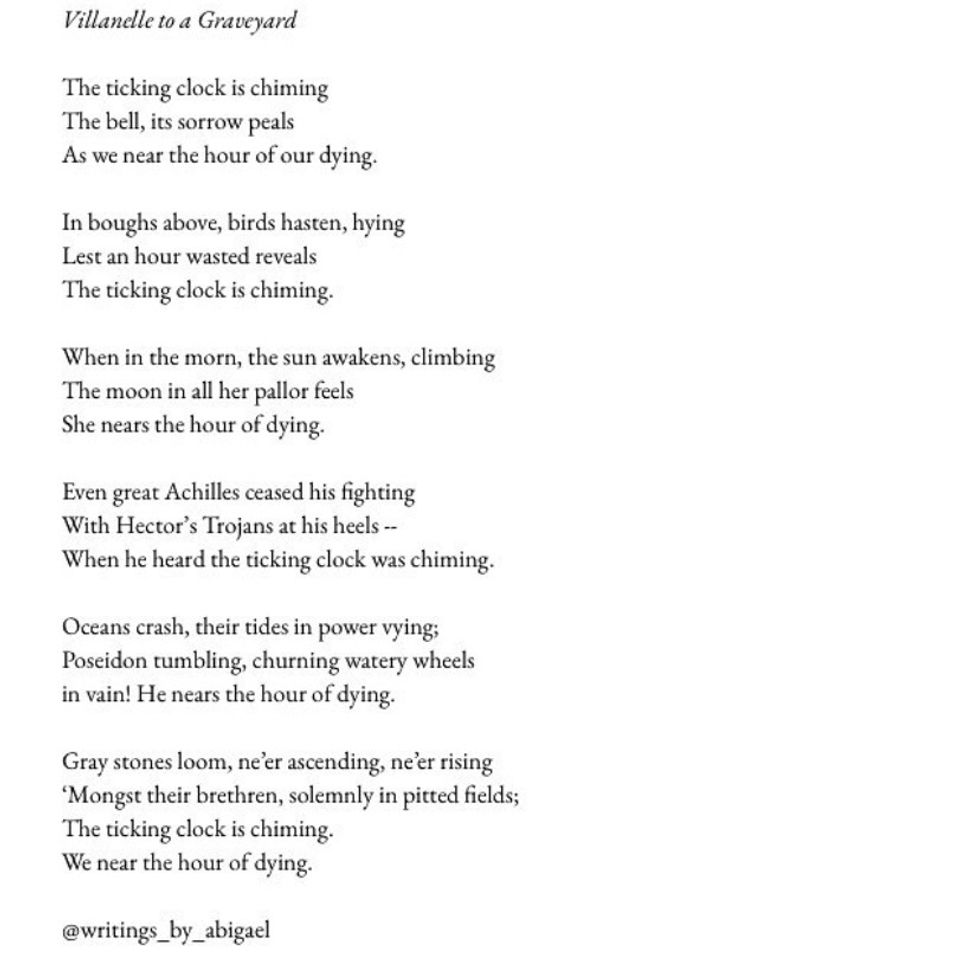 Screenshot from @writings_by_abigael on Instagram
A nineteen-line poem consisting of five tercets and one quatrain with a very specific rhythm. Normally used to describe obsessions or intense subject matters. A tercet is three lines that rhyme and a quatrain is four lines that rhyme back and forth, the first and third rhyme together, and the second and fourth rhyme together.
These are the most common types of poems, but there are hundreds of forms that poetry can be written in. Hopefully from reading these different types of poems you've found one that you really like and want to find more and maybe even write your own!